The Johnsons came back to Ithaca for the weekend so we met them at Hollenbeck's with a massive group of friends who all wanted to see them, too! It was a fun MILR reunion.
The only party we went to was the ward Trunk or Treat. It was weird to put as much time into making our costumes as we did wearing them. I thought Alex looked pretty adorable though and it was amazing how well he kept on the costume. We decided Alex was still too young to go around collecting candy so we just passed out the candy and we will wait until next year when we might actually let him eat it.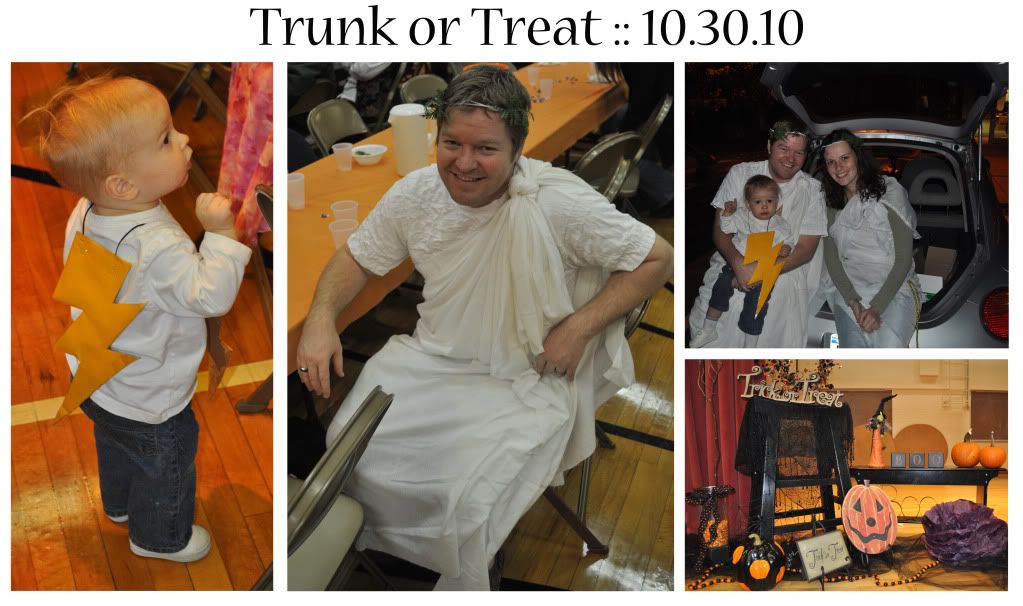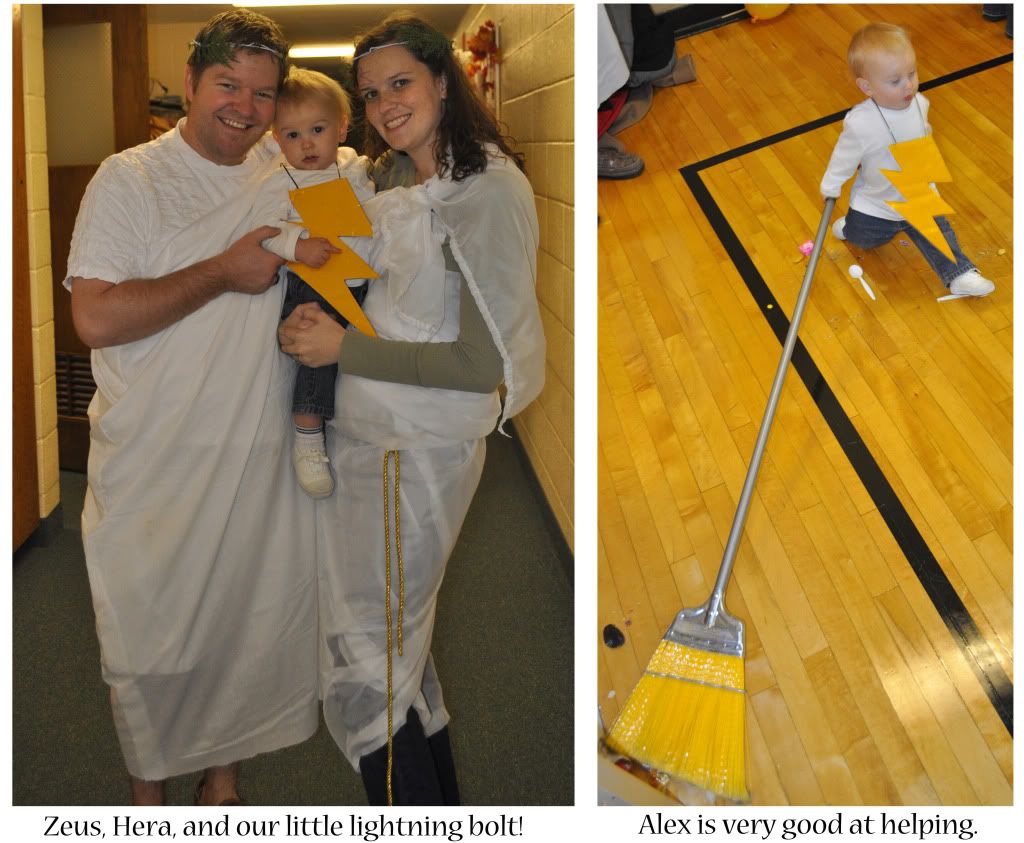 I grew up not really celebrating Halloween at all. Sam and I have started our own tradition of decorating pizzas and carving pumpkins. Just like
last year
, the Sheranians joined us for the jack-o-lantern pizzas. Alex and Canon fingerpainted pumpkins. Actually, Canon fingerpainted. Alex stared and looked a little disturbed by the whole idea.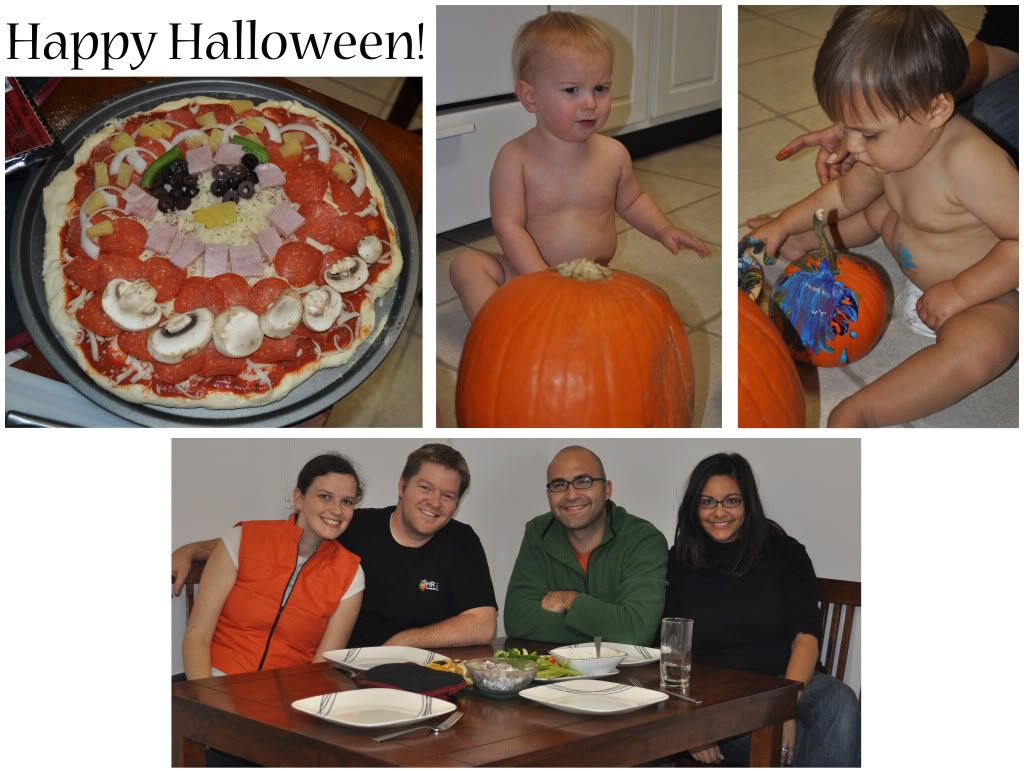 Later that night, I carved a pumpkin. I wanted to finish it before Alex went to bed so that means I did the whole thing in about ten minutes. It does not look very great but it was fine and I had fun.