It is hard to believe that the end of the year is here. I have so many things on my mind so I am just going to have a brain dump.
For my birthday, my friend Jami gave me a lunch date. We finally found a time where our husbands could watch the kids so we went out a few days before Christmas. We went to a place called Bullritos. I had never been there before but I loved it. They have free ice cream, too. It was pretty awesome. We were supposed to be home after an hour so our husbands could go play racquetball together. We stayed for almost two hours. It was so fun to visit with her. She is going to have a baby boy at the beginning of March.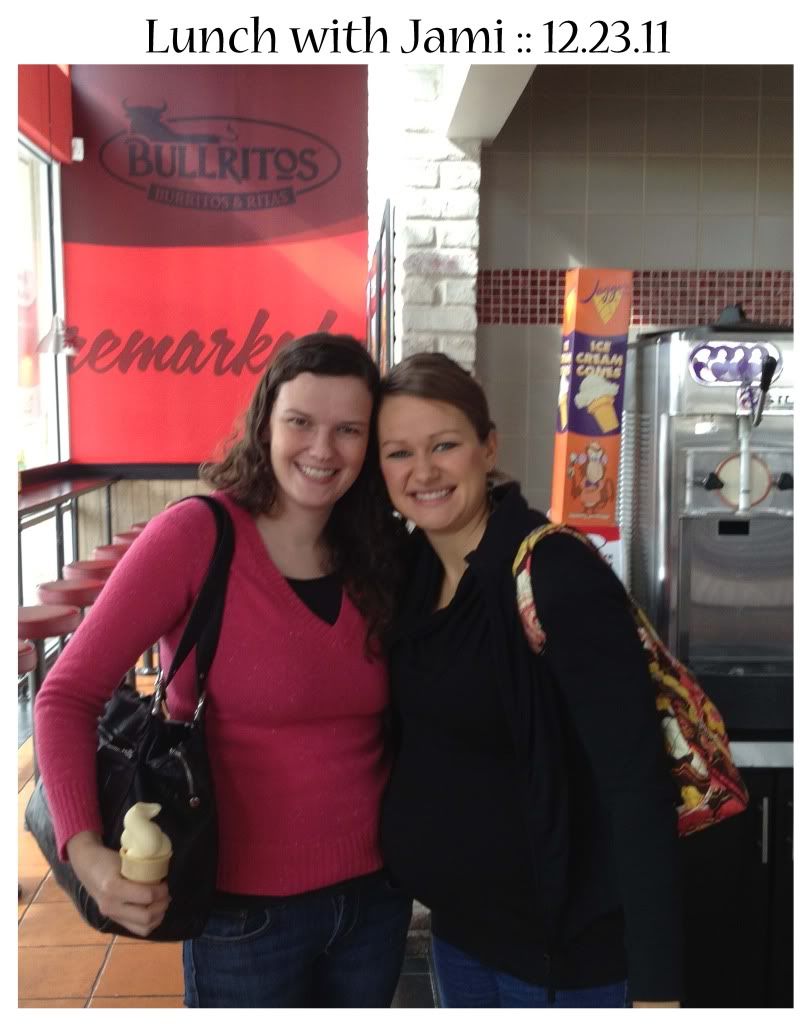 The day after Christmas we went out for ice cream. Alex was stealing everyone's ice cream. That was fine with me though, because his tasted better than mine.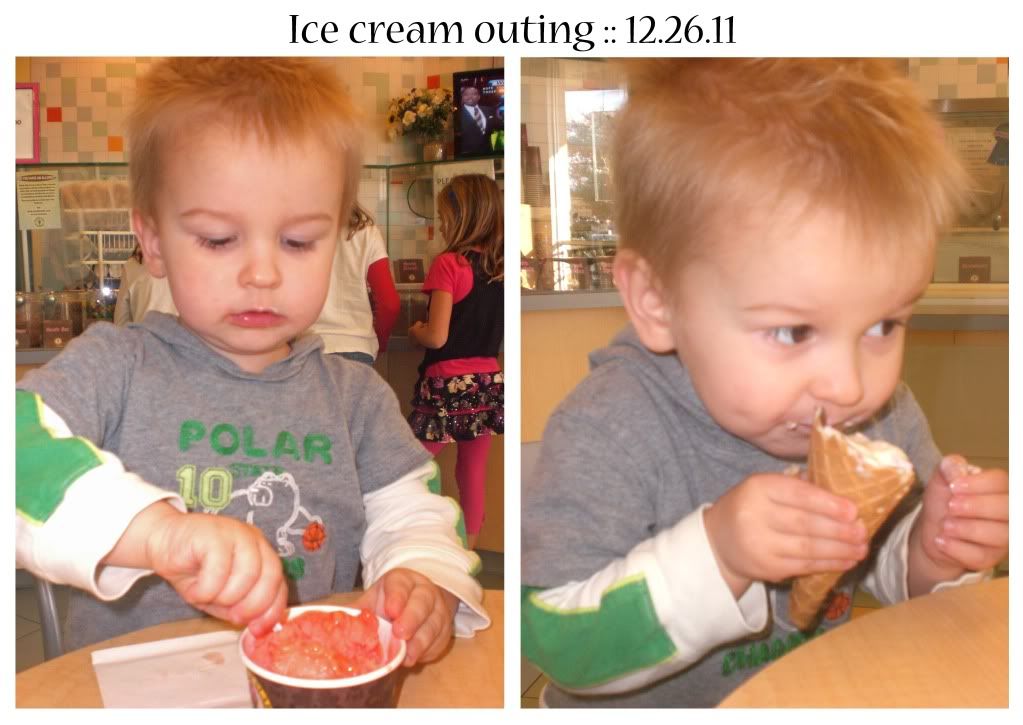 Edison really liked eating the mini spoon. I gave him a small bite of sherbet and he hated it. He doesn't like cold things.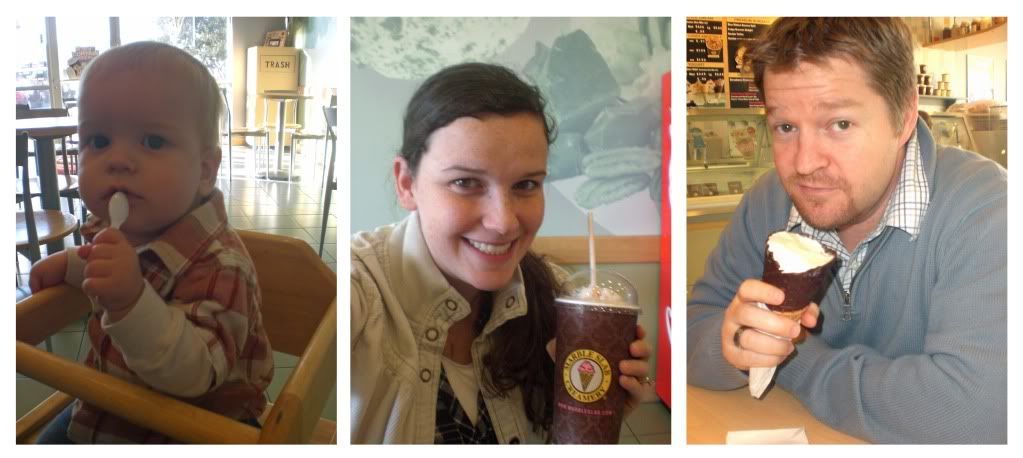 100 days ago I started reading the Book of Mormon from the beginning. Today, I finished it. It was a great experience and I am glad I was able to finish it so quickly. It definitely was not easy for me. I have noticed a change in myself though. I love the Gospel.
I wanted to recap my favorite 2011 moments with links to the posts about them. But as I started thinking of my favorite moments, I realized most of them are undocumented because they are my feelings. So many moments that bring tears to my eyes.
Holding Edison for the first time.
The feeling I have toward the people I met in Ithaca, and realizing that they taught me how to be a mom and friend. I will never forget them.
That moment when we were in Arizona for Thanksgiving and Flannel got home, gave me a hug, and I cried. I had really missed him.
Phone calls with my mom and sister.
Holding Alex and realizing that his legs are hitting my legs. He has gotten so long.
Every time I see our almost empty dirty clothes hamper and realize how blessed I am to have my own washer and dryer so I can do laundry whenever I want.
Instead of listing specific resolutions, I wanted to come up with one word that could rule my thoughts and actions over the next year. I hope to come up with a Word of the Year each year that will set the standard for my new year. If I am running, or cleaning, or snuggling, or reading, or driving, I want to do each of those things with a specific goal, an overarching theme. My word for 2012 is breathe. Sometimes I feel like I am suffocating under my to-do lists or my kids needs. I am completely missing the point of being a mother. Next year, I plan to stop and breathe. I will breathe to leave a gap between my gut reaction and the reaction my kids and husband deserve, I will reprioritize so only the important things take a place in my life, I will simplify so I have room to breathe, and I will act with a purpose. I am looking forward to the new year. Breathing keeps me alive. I look forward to living a little more.