I think Alex grew up overnight. I sent my baby on a campout, and he came home a big boy.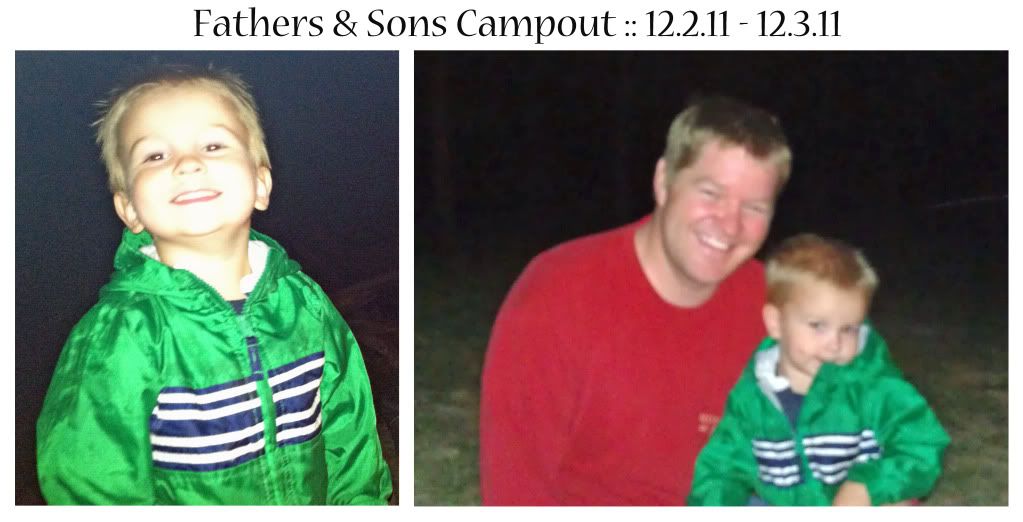 It seems unusual to have this campout in December. The weather was perfect though. The only problem is that it gets dark around 5:30 so by the time everyone got there, it was pitch black. This was Alex's
second
Fathers and Sons Campout but last time they didn't sleep there.
Sam was on the planning committee. It sounded like they did a great job and everyone had a lot of fun.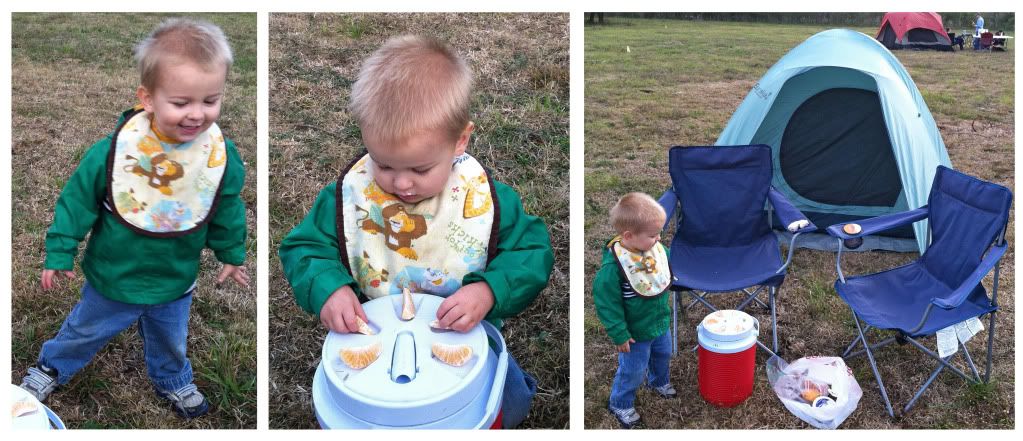 Sam didn't like that the campout was just in a field. There aren't really mountains around here. However, Alex isn't picky. He just loves everyhting about being outside so he and Daddy had a blast wandering around and sleeping outside.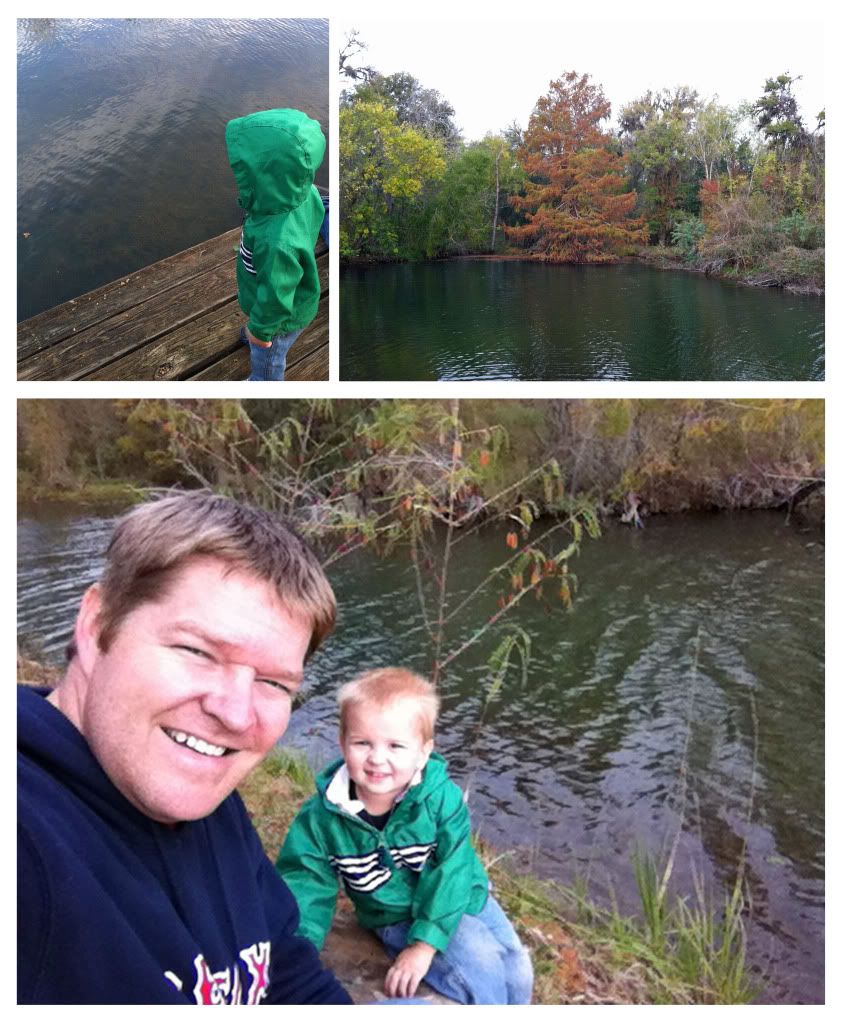 Sam didn't think Alex was hyper enough, so he took him to Dairy Queen on the way home. That is one lucky boy. I am sure there will be many more father and son campouts for my boys.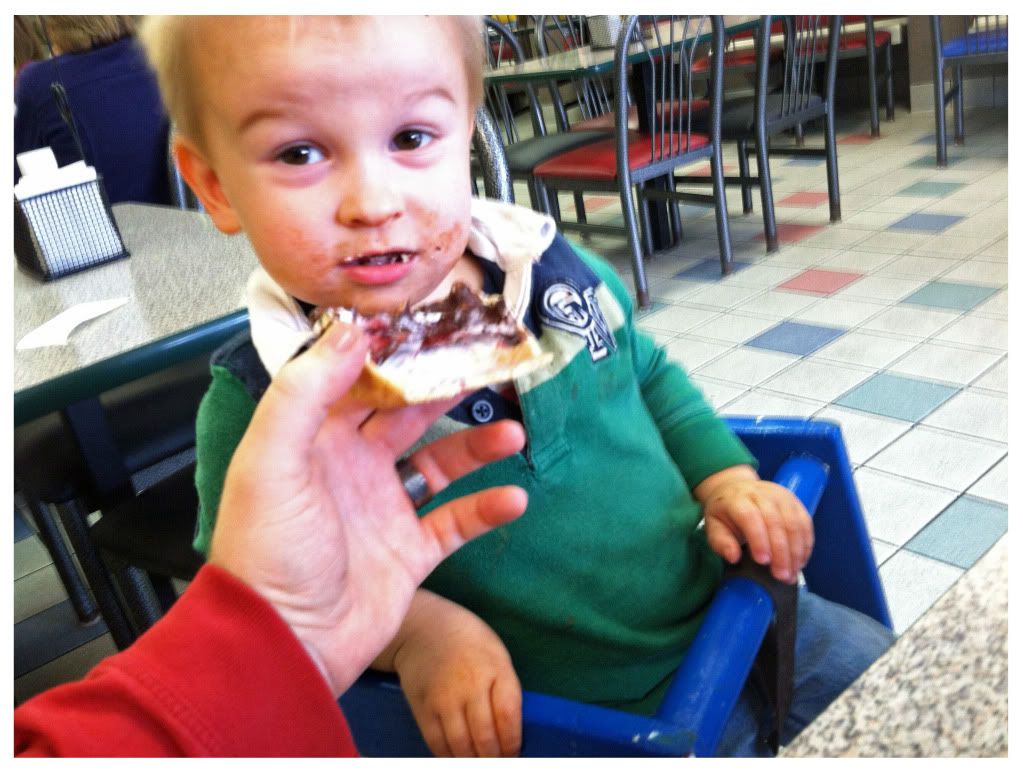 Edison stayed home with me this year. As hard as I wish, Sam just can't seem to lactate. Also, Edison in a tent sleeping right next to (snoring) Daddy would be a bad idea.