The end of our Thanksgiving Break has come. We were the very last ones to leave my parents' house. I was sad to leave, too.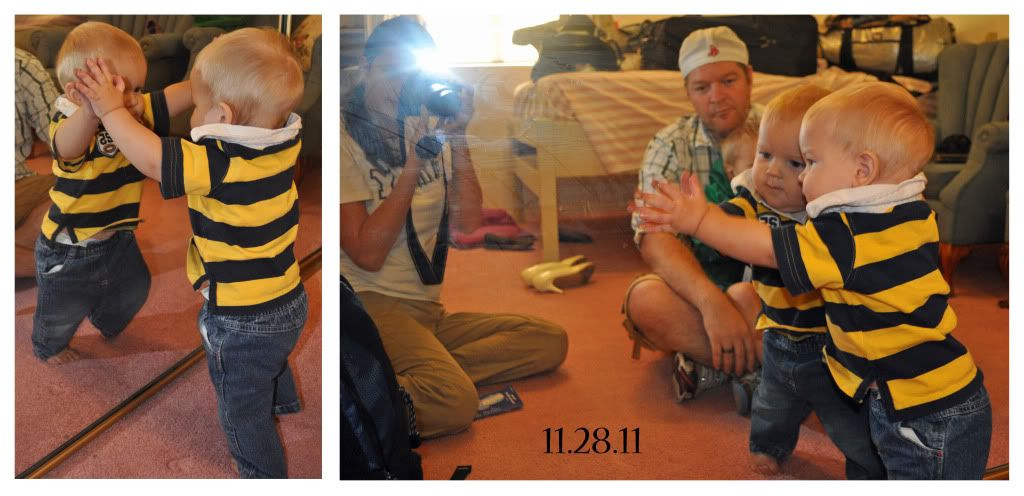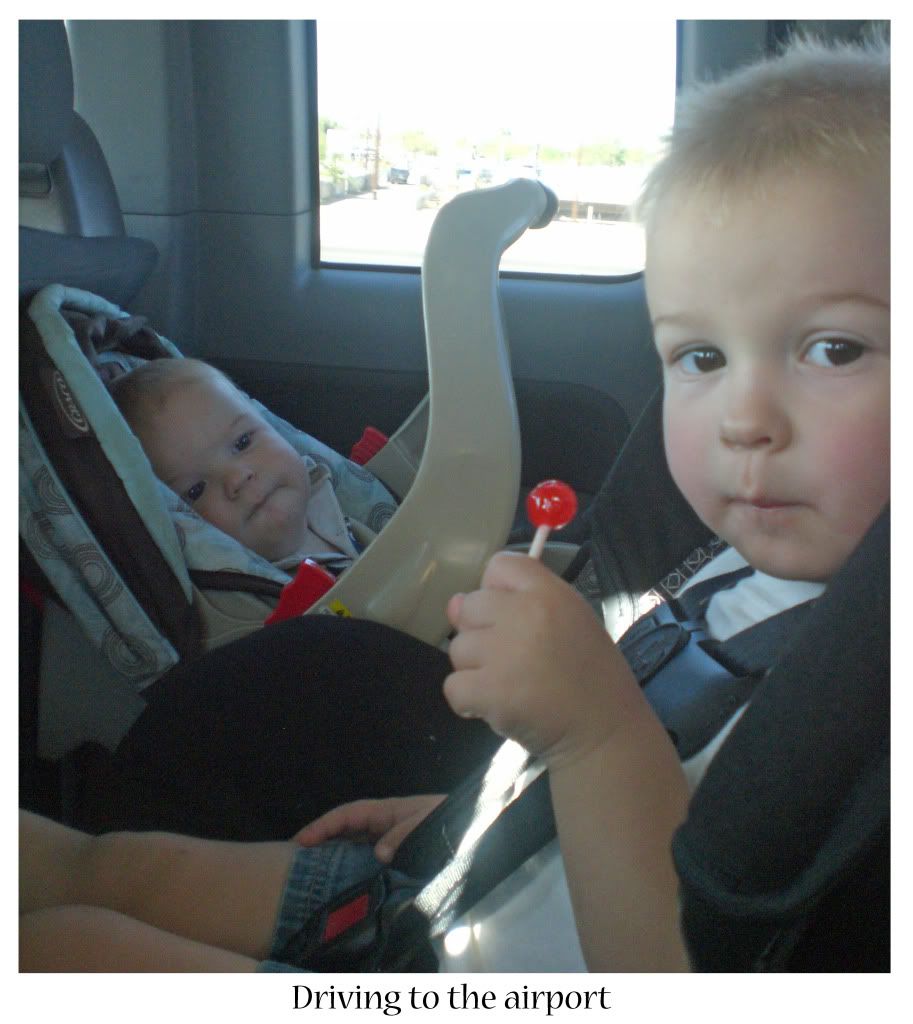 As we were checking into the airport, I got an email saying that our flight had been delayed. Due to being delayed, we would have missed our connecting flight in El Paso so they didn't even want us to board the first flight. They put us on standby for a later flight but when the time came, they only had two tickets. We considered sending Alex and Sam ahead but then they would have been waiting around in Houston for us to get there so we gave up the tickets.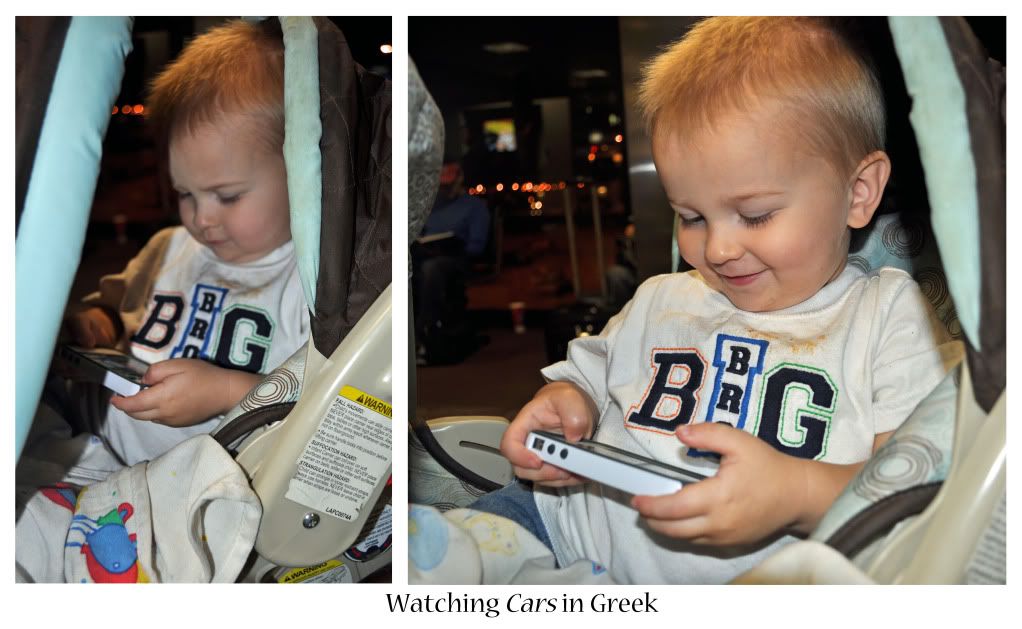 We had a few hours in the airport to fill. It was a party. The boys did great. I was done though. I was ready to be sleeping.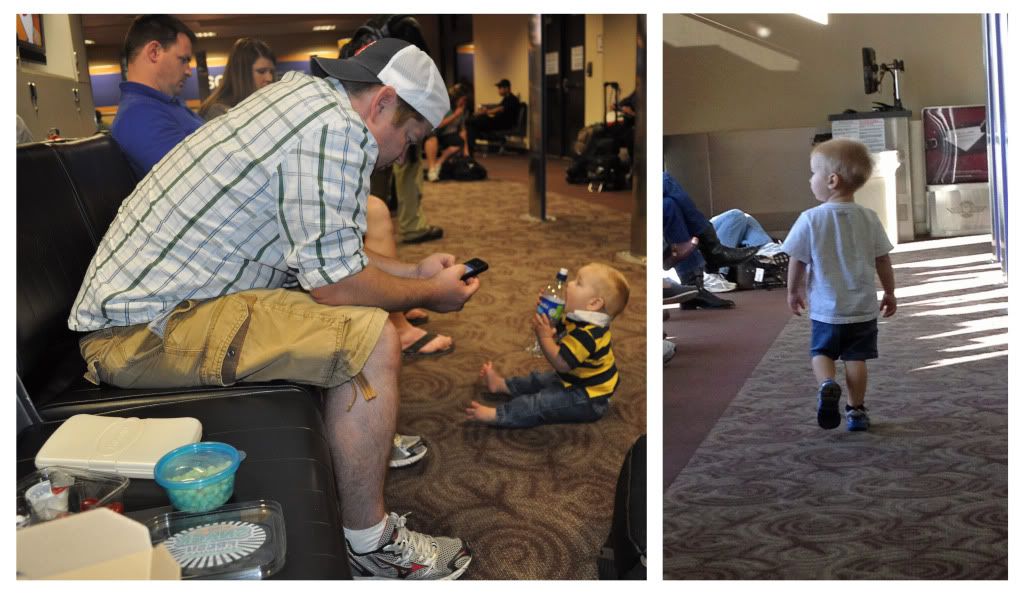 While waiting in the airport, a lady asked me if I was expecting. You many remember that
this has happened before
. It isn't easier to handle the second time.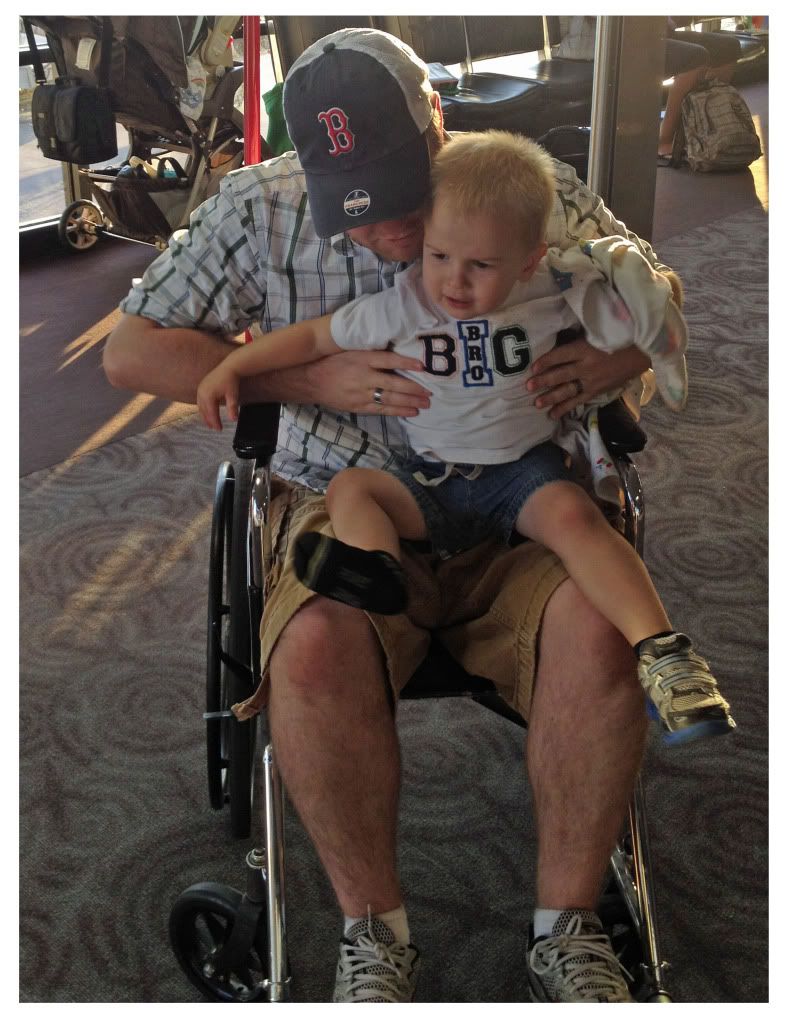 Our flight ended up leaving Phoenix around 9pm instead of 2:30. At least we got on a non-stop flight. It wasn't a full flight either so we were able to bring on Edison's carseat for him to sleep in. Alex wouldn't fall asleep in the seat. Eventually he fell asleep on the ground and then I brought him back up onto the seat. We got to Houston after midnight and got home around 1am.