I have over 2,000 pictures from our six day Thanksgiving Break. Thanks to that, I decided to divide up the Thanksgiving posts by day.
On Tuesday, we flew from Houston to Phoenix. Sam came home from work a little early. It was a direct flight. We haven't had one of those for a while so it was nice. The flight was less than 3 hours long. This was the first time we all got to sit on the same row! Each row only has four oxygen masks. On sold out flights, that means that two lap riders cannot be seated on the same row. But this was Alex's first flight with his own seat! It was great to be together.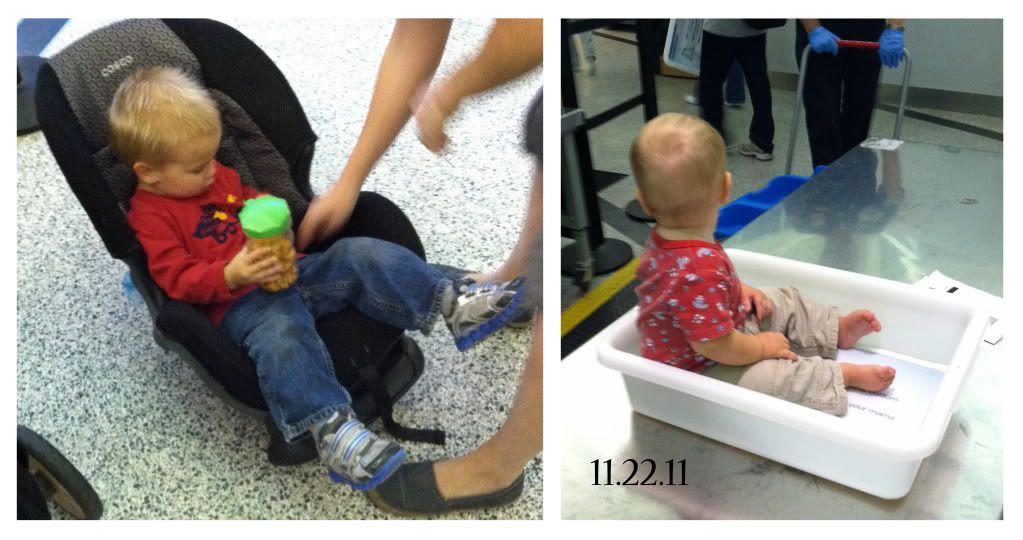 Alex was really into reading the magazines and safety information pamphlets. He read them during the entire flight. We were sitting over the wing. It gave Alex something to look at during the flight. He was so excited to see an airplane out the window. I tried to explain to him that we were on an airplane. Crazy kid.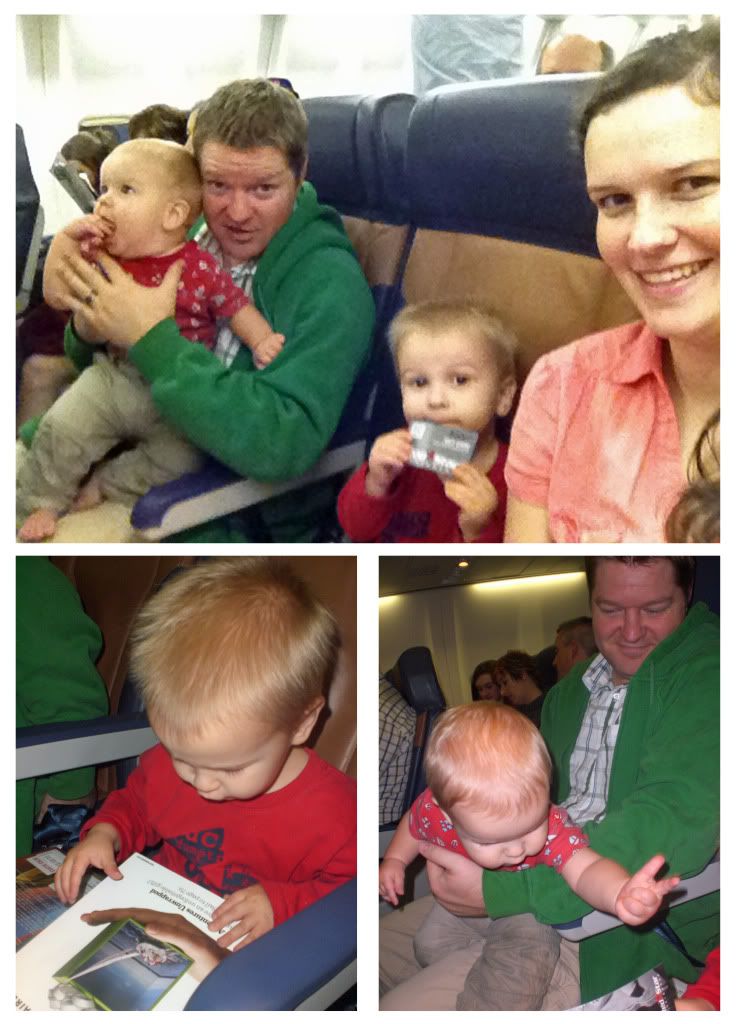 Alex got to order his very own drink. He got a straw. I was kind of jealous.