When we first got to Mesa, my little brother *Flannel was out on a date. I stayed up and waited for him to get home because I hadn't seen him for more than two years. But the kiddos couldn't stay up that late so they saw each other the next morning. Flannel had not seen Alex since he was
three weeks old
and he had never met Edison.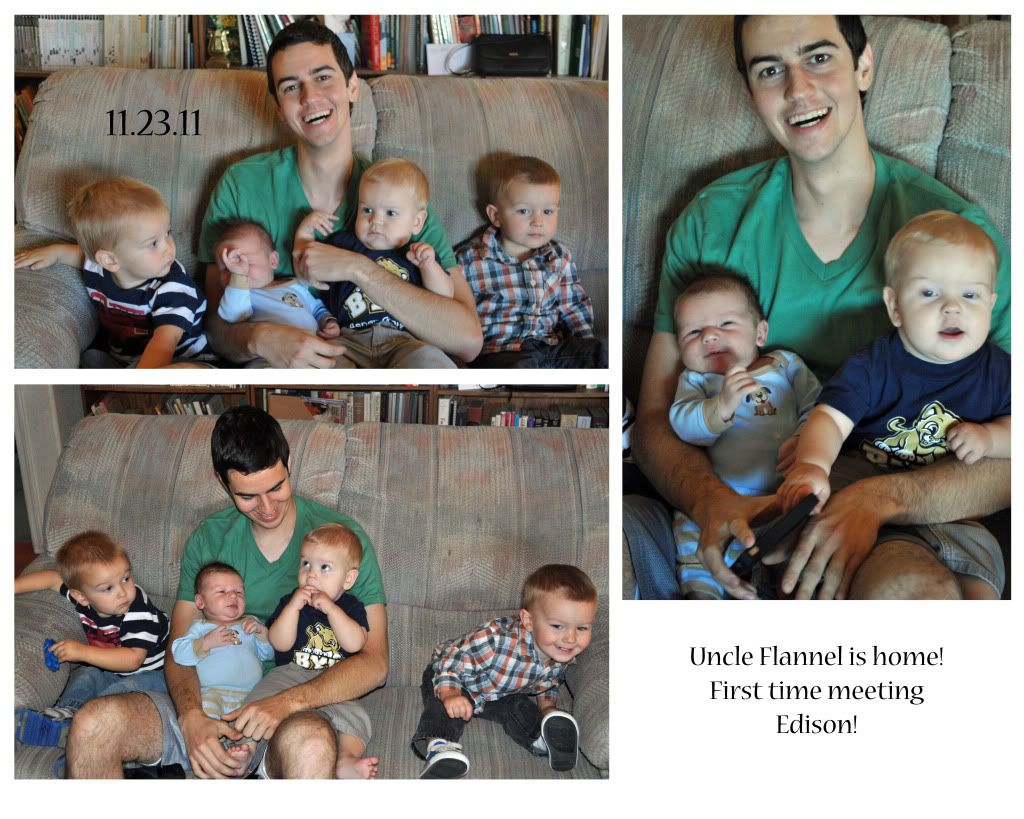 My cousin Kayla lives in Scottsdale but she was going home to Las Vegas for Thanksgiving. A few hours before she left, we met for lunch at a delicious sandwich shop. I love her and wish we lived closer.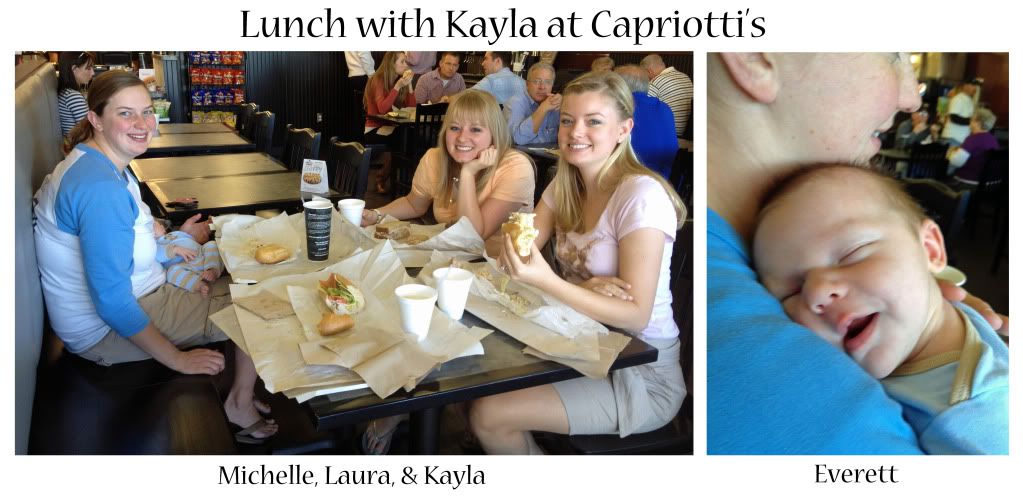 The trampoline hole was getting filled in with dirt so the boys re-dug the hole and then put the trampoline mat back on. My aunt and uncle moved out of their house and gave my parents their trampoline so now we have two trampolines! Awesome!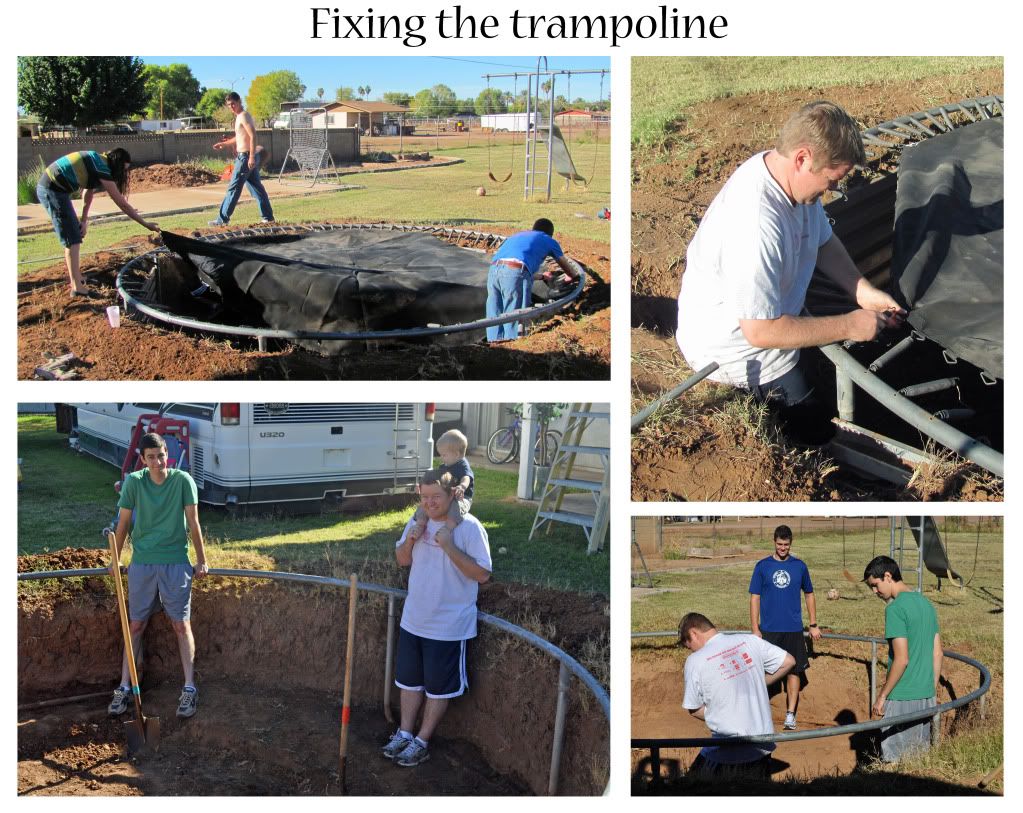 Keaton got on and started jumping around immediately. Alex was not into it at all. I tried holding him but he just wanted to get off of it.



My mom was always on baby duty. She is so good at calming cute babies (and ugly babies, but we only have cute babies in our family). Alex loved that tiny mug ("bee-bee tup").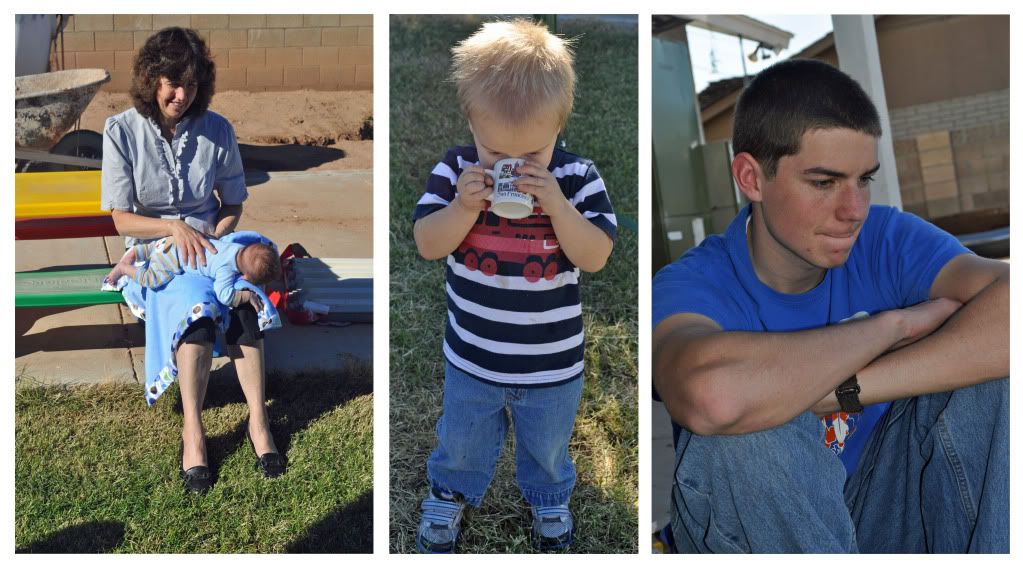 Jared tested out the depth of the trampoline hole and the strength of the trampoline. All seemed well until Matthew got on it and bottomed out. Ouch!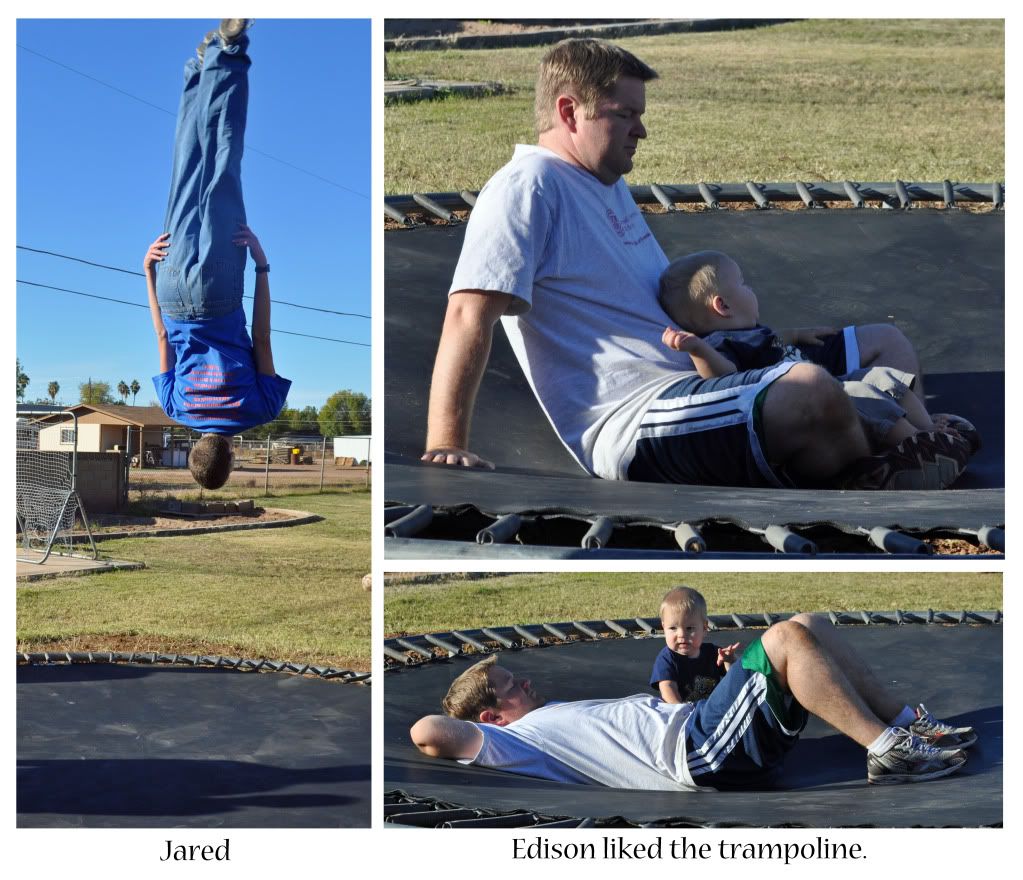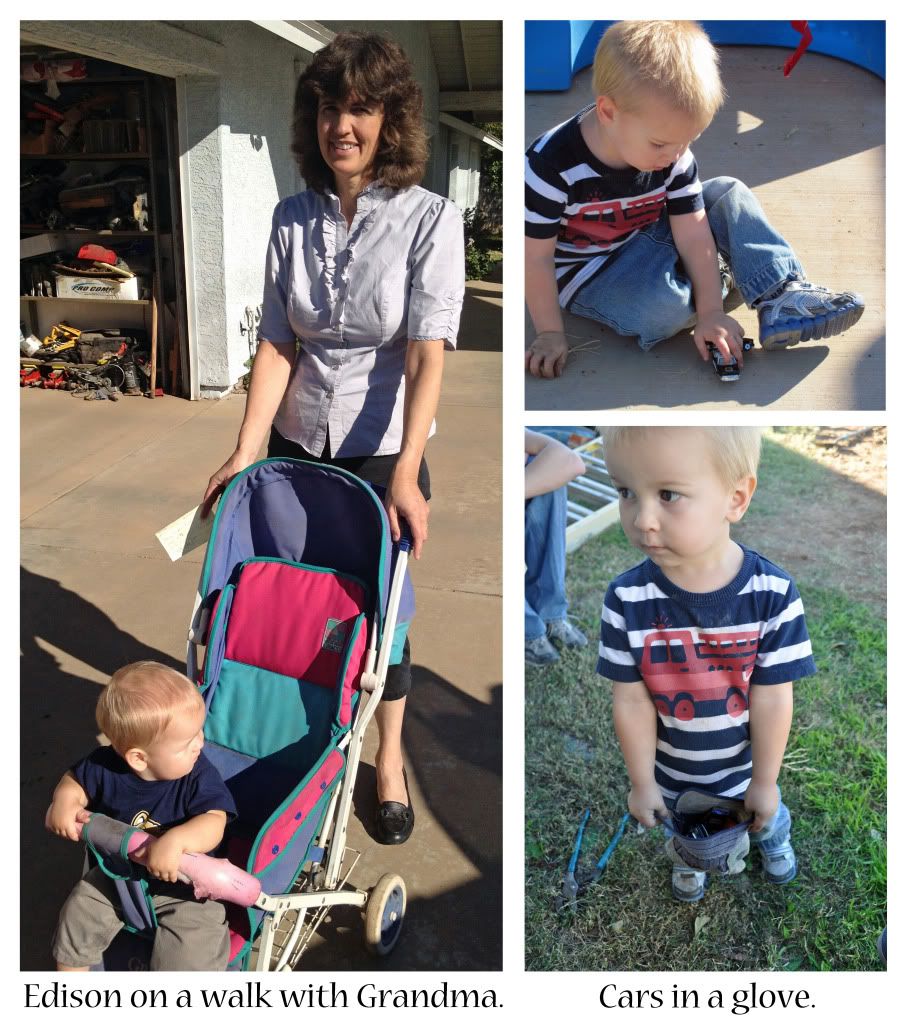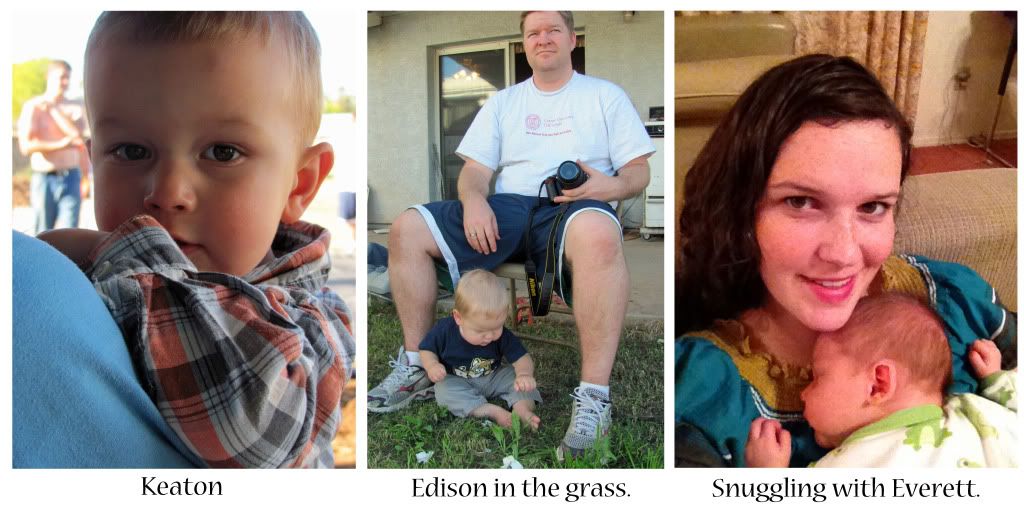 My mom made fancy dinners every night. It was so fun to squeeze around the table with everyone!



Alex warmed up to the trampoline. It was hard to keep him off of it! He loved running around with his cousin Keaton. Alex's feet got really nasty though.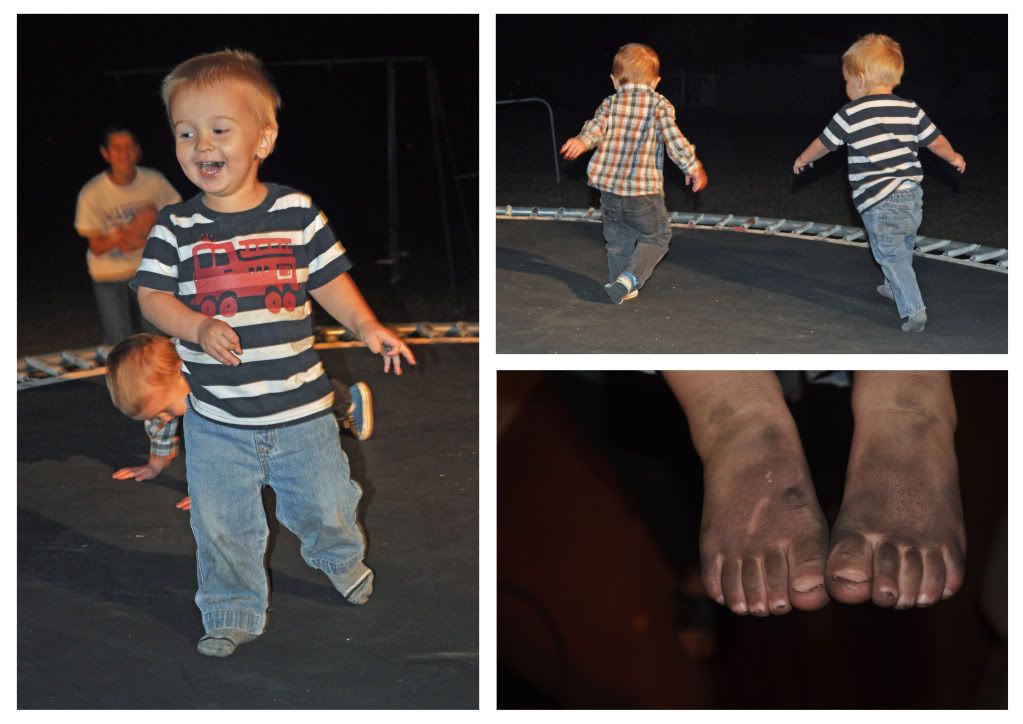 It didn't take the boys very long to escalate the trampoline tricks. They were jumping off the roof, onto the first trampoline, onto the second trampoline, and then off. Then they started doing it in a train. Then they started jumping back
up
! Insanity. I am proud to say that I jumped off the roof twice though.
I wanted to help my mom make the pie crusts because I am
horrible at it
and I wanted to learn. Instead, we ruined the pie crust together! I think I need to swear off making pie crusts forever.