Splitting each Christmas party into a separate post was getting kind of ridiculous so I am combining three into one post.
We
met the Rojas
back in July. They came to Alex's birthday party and we had seen them at Stake functions a few times since then. They invited us to their house for an early Christmas dinner.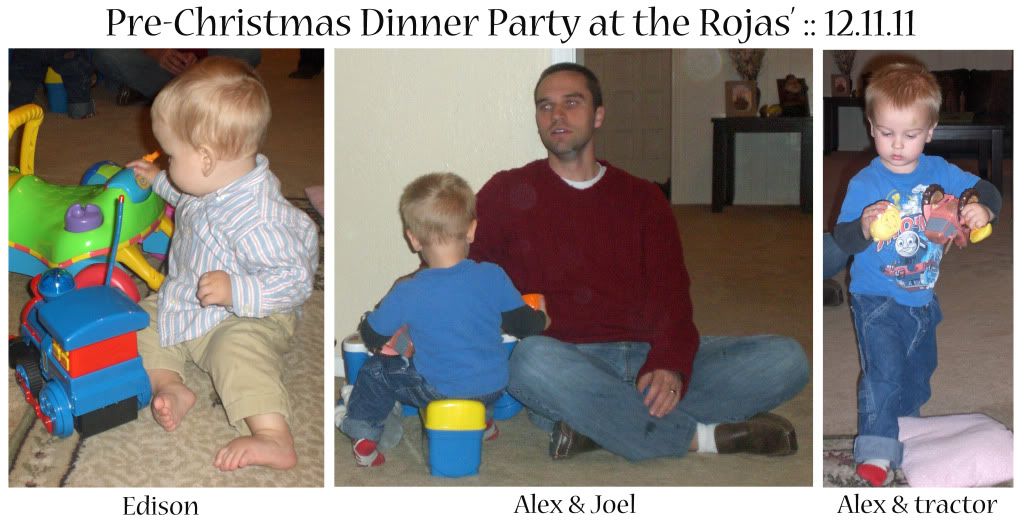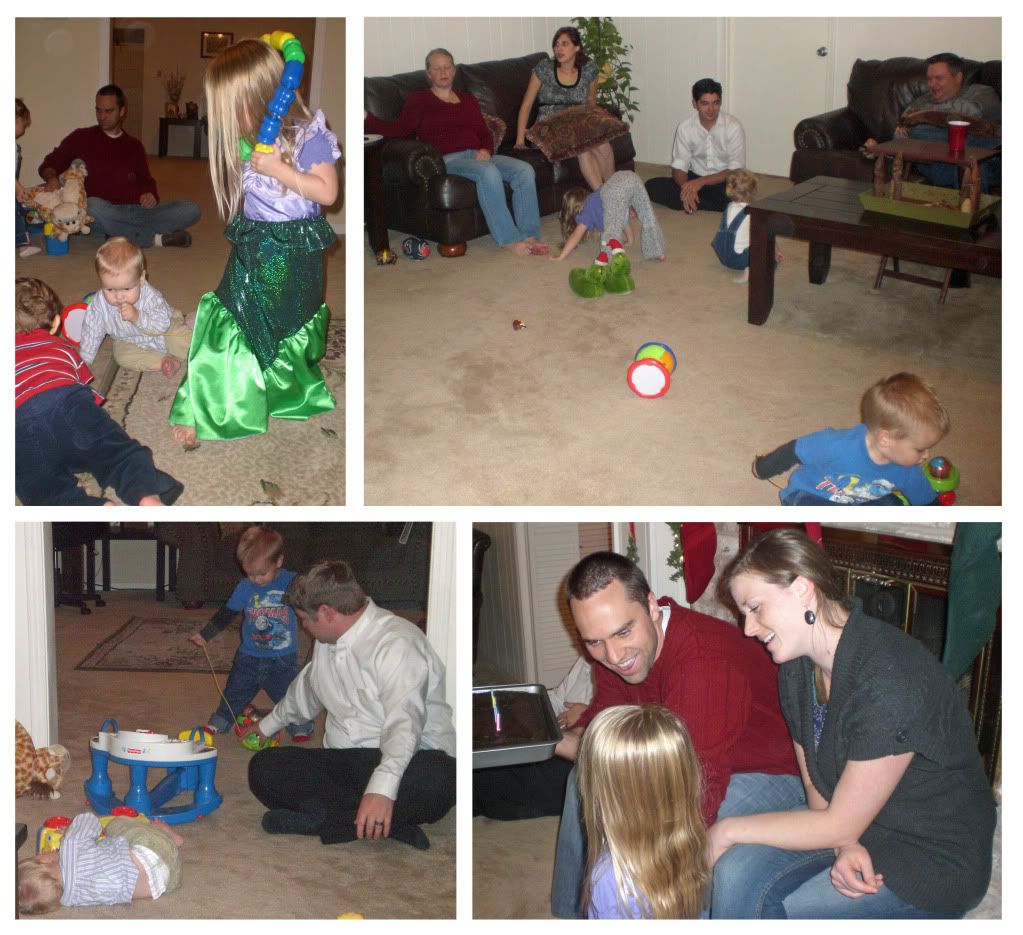 LeighAnn and I were visiting teaching companions. I am so sad that they just moved back to Seattle.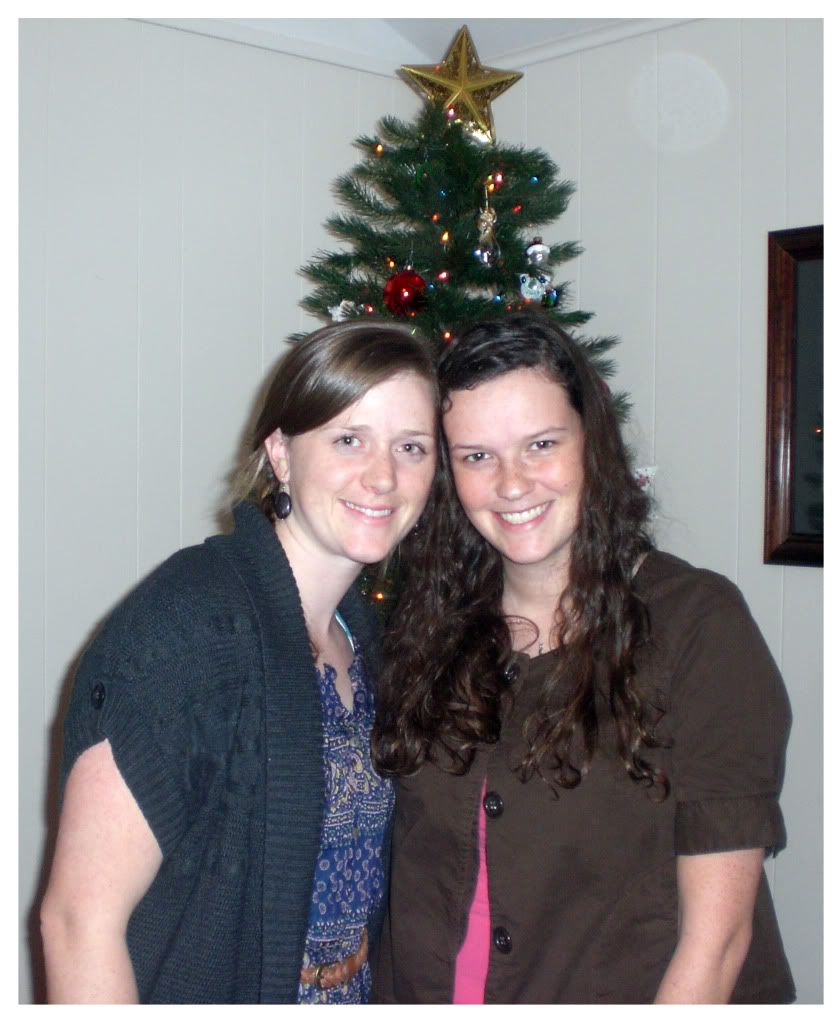 Even though I am not doing preschool anymore, we were still invited to the party. It was awesome! Fake snow which Alex loved playing in and Edison loved eating. It was crazy with all of the kids running around. Alex loved it.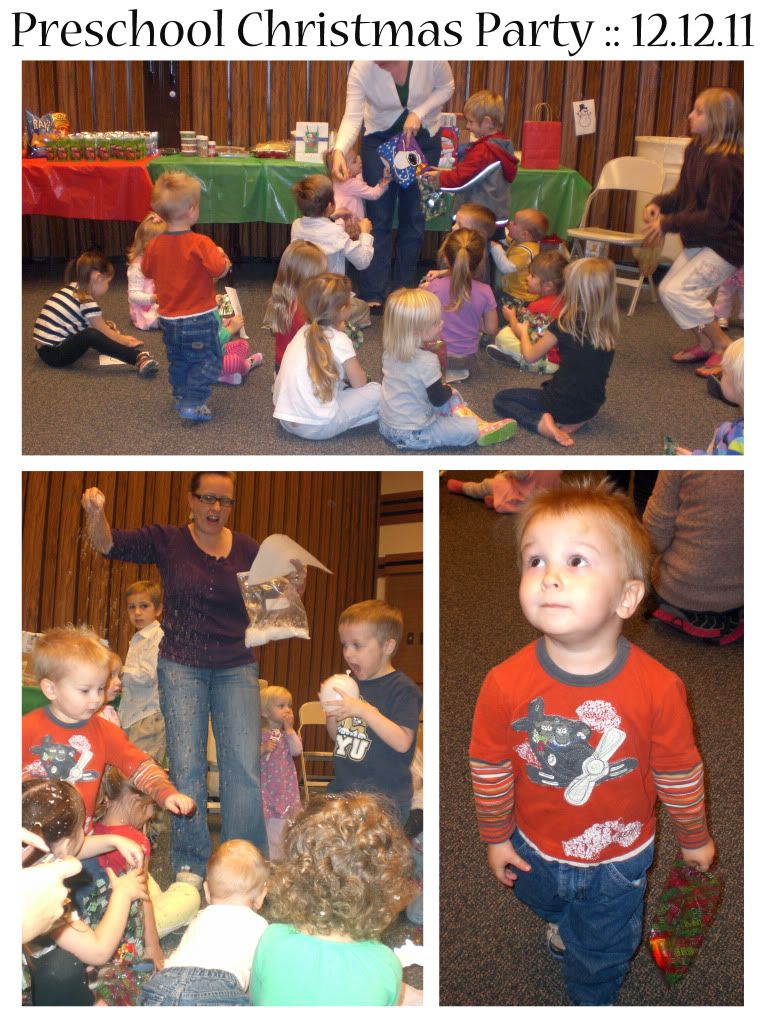 I was busy taking a picture of all of the kids and then I couldn't find Alex in the picture. That's because he was hiding under a table. So he came into the picture once everyone else was done.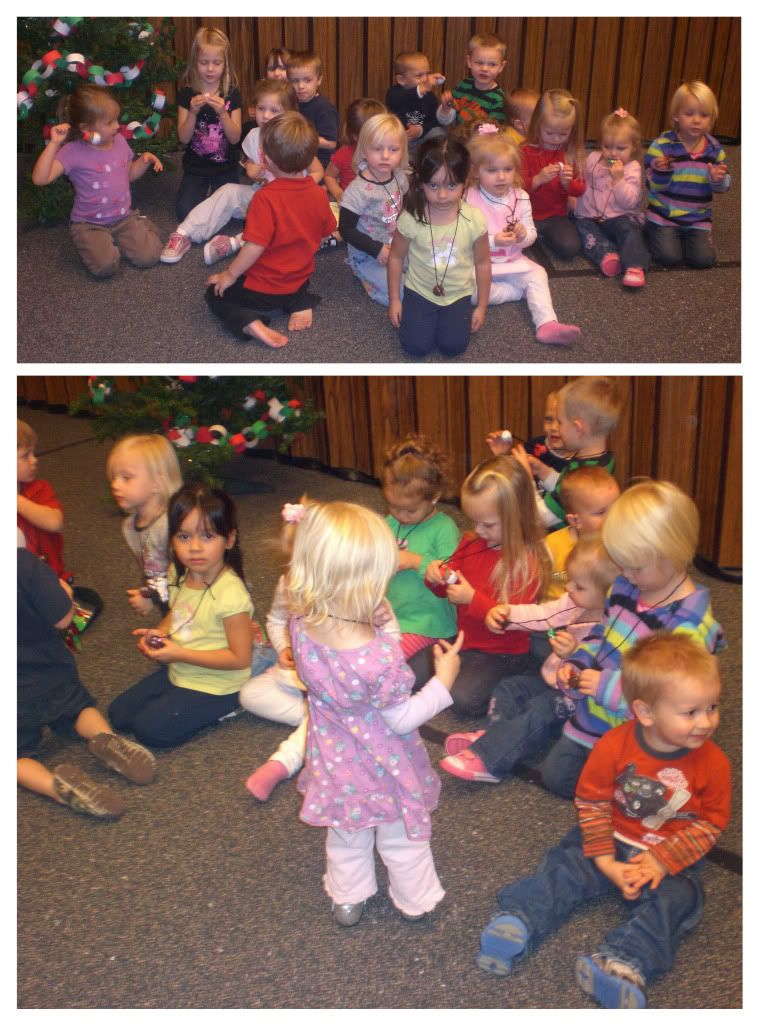 We had our own picture. Alex's tummy is always showing in pictures.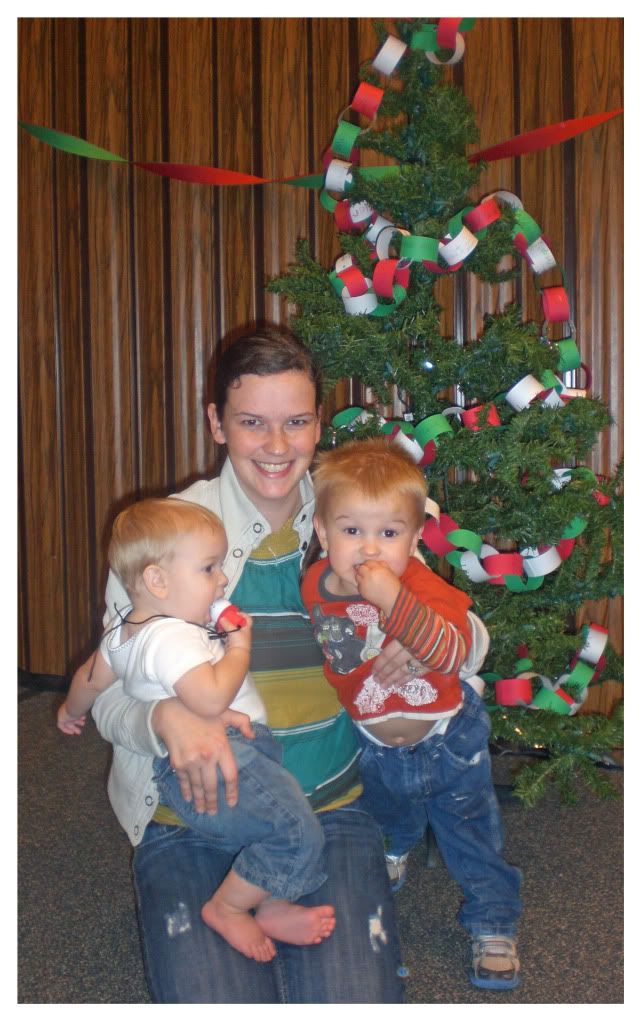 Some new people moved into our ward and I became friends with the wife. Her name is Kristy and she is hilarious. I also visit teach her so I get to see her a lot. They invited us to their Ugly Sweater Party. I thought my sweater was a little cute, until I put it on. It doesn't fit and it is so short! But no one thought it was ugly. It is tiny! Sam's was gigantic and the sleeves didn't match. Yikes.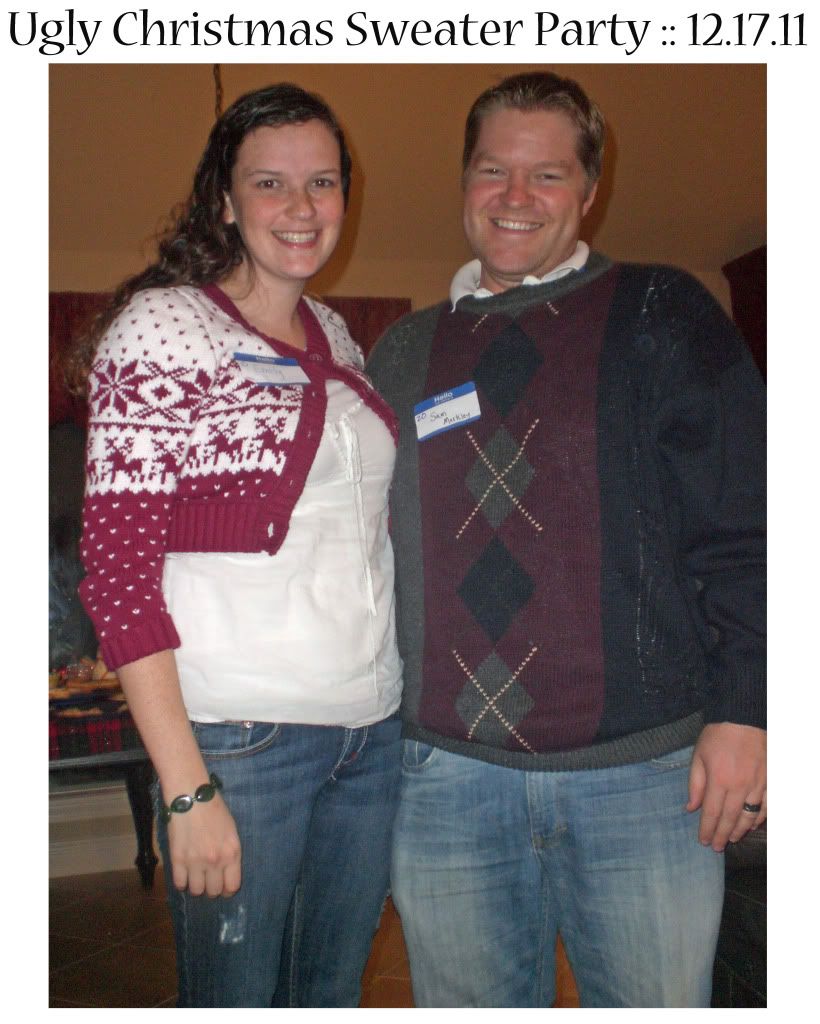 Crystal and Kristy were the only ones who danced. It was so entertaining because they were really into it.
I made a cheese ball that tasted delicious but looked a little strange. It didn't help that I forgot to take a picture until after people had started eating it.
We played a White Elephant game. Somehow we ended up with a gag gift when everyone else brought real, nice gifts. Sam thinks it's hilarious and has been wanting a nutcracker. Umm, cool. I'll just put that in our kitchen drawer.


We had babysitters (two sisters) for the boys. I checked my phone and noticed that I had missed two calls. I called them back and their phone was off. I called them 16 times and drove home. They had accidentally turned off their phone. They called because they couldn't remember which blanket was Edison's swaddle blanket.