We went to our very first Rockets game! We will have to go to lots of games this season since next season we will most likely have to buy Alex his own tickets (kids under three feet tall do not need their own ticket. I wish they did ages, but I understand that height is easier to enforce).
We went into Houston early and found an amazing parking spot where we only had to pay 25 cents until the meter ended at 6pm. We walked to a Subway that said it was only .2 miles away. But it wasn't there. So then we walked to the next one. It wasn't there either. We walked to another one that was inside an office building that was closed. Then we called one, and walked to it. A little over a mile. I am pretty sure we burned off whatever food we ate at the Subway once we got there. Downtown Houston really shuts down at night. There are still the bars and restaurants that are busy, but the area of the skyscrapers is a little dead. It was kind of spooky. We have been going to Subway a lot recently. When we signed up for a gym membership, I wrote down the name of a lady in our ward as our referral. They gave her one month membership for free for referring us. But she couldn't just accept that, she had to repay us. With a $50 gift card to Subway. Delicious.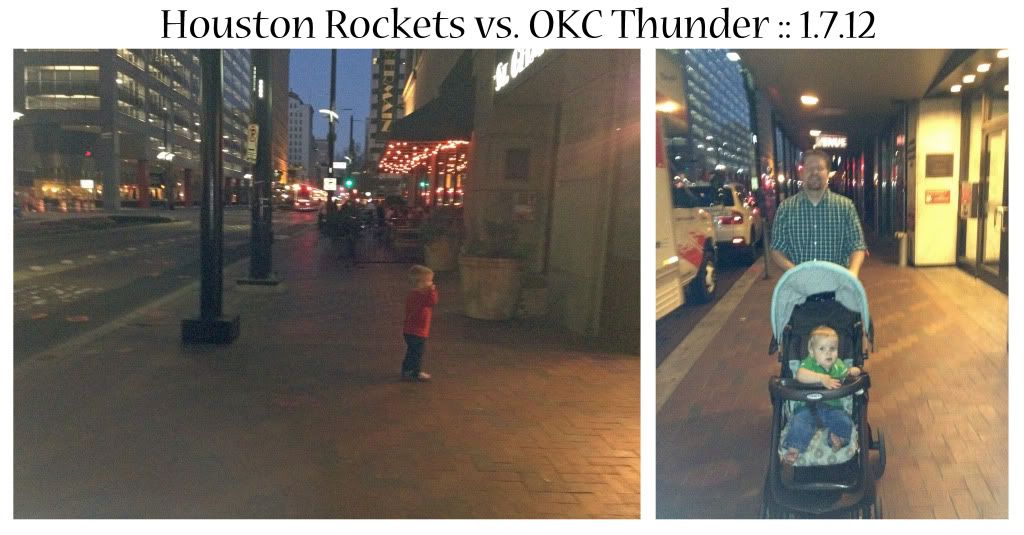 Despite the Subway runaround, we still managed to get to the game early. I am glad we did, too. There was hardly anyone there, so the boys could settle in. We also got to see the helicopter balloon fly around which I can confidently say was Alex's favorite part of the night.

When we first got there, I didn't want Edison to go on the ground. Later, I was okay with him being on the ground as long as he didn't eat anything. By the end of the game, I was okay with him eating something as long as it was ours originally.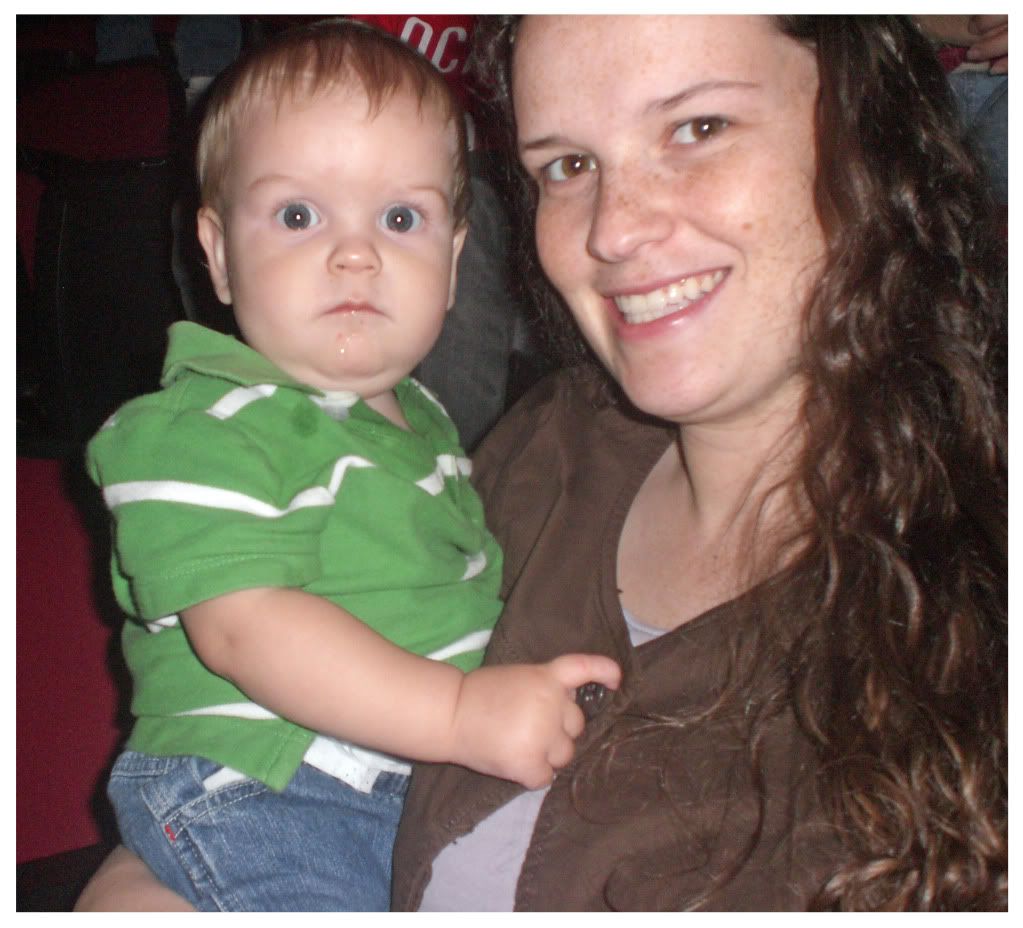 Alex got bored with the game and wanted to climb up and down the stairs, so instead we entertained him with videos on Sam's phone. He kept asking for the remote so he could turn off the game!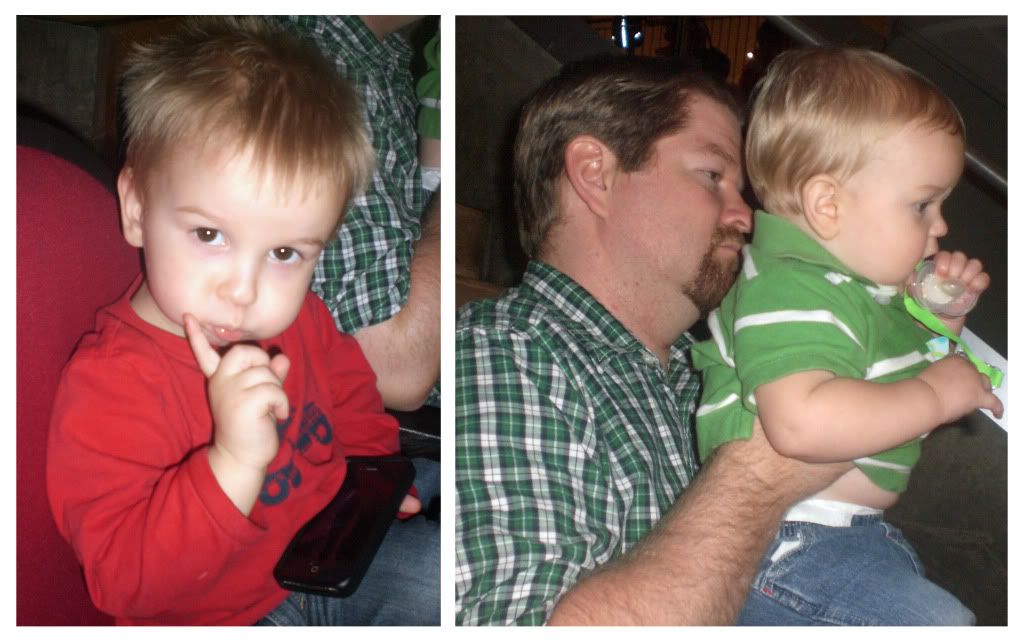 Every time Alex saw someone holding beer, he would ask for soda! We told him they weren't drinking soda and he couldn't have any!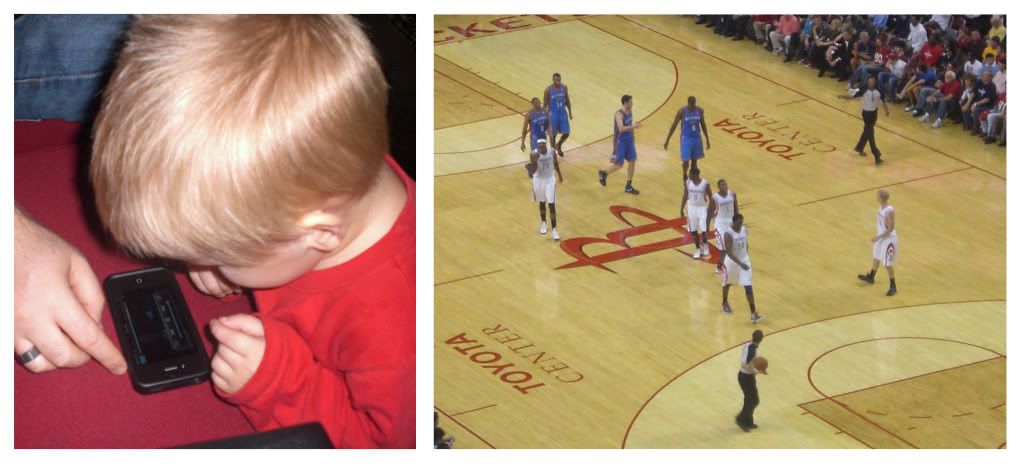 The Rockets ended up losing 98-95, but it was still fun. I like Astros games more, but that is probably just because I like baseball way more than basketball.

After the game, we put the boys in their pajamas and drove home. Edison fell asleep and Alex chatted the whole way home. Alex is hysterical; I don't think he would ever sleep unless we told him it was time to sleep. He has so much energy.


The next morning, Alex said, "Fun basketball." I said, "Did you have fun at the basketball game?" He said, "Yeah, way fun."