I really like making dinner. I love finding new recipes and testing them. It has gotten to the point where we rarely have the same thing twice. I also really like having people over for dinner. It is kind of dangerous sometimes to combine those two. However, it is also a great excuse if dinner is a total flop because I can say, "I've never made this before!" I am all about having a good cop-out. But it is rare that our dinners flop.
We went out to dinner to Gringo's because so many people had recommended it. We had to wait for a long time and as we were about to be seated, the Keens walked in! They would have had to wait for over an hour and it was already late, so we sat together. It was fun to share conversation with our friends. They invited us over for dinner the next weekend but I didn't take any pictures. However, Kristi made some amazing pizza and it was so fun. Alex decided to be afraid of their cats, and Edison tried to defend his brother by pulling the cats' hair and lying on top of them. It was a good time.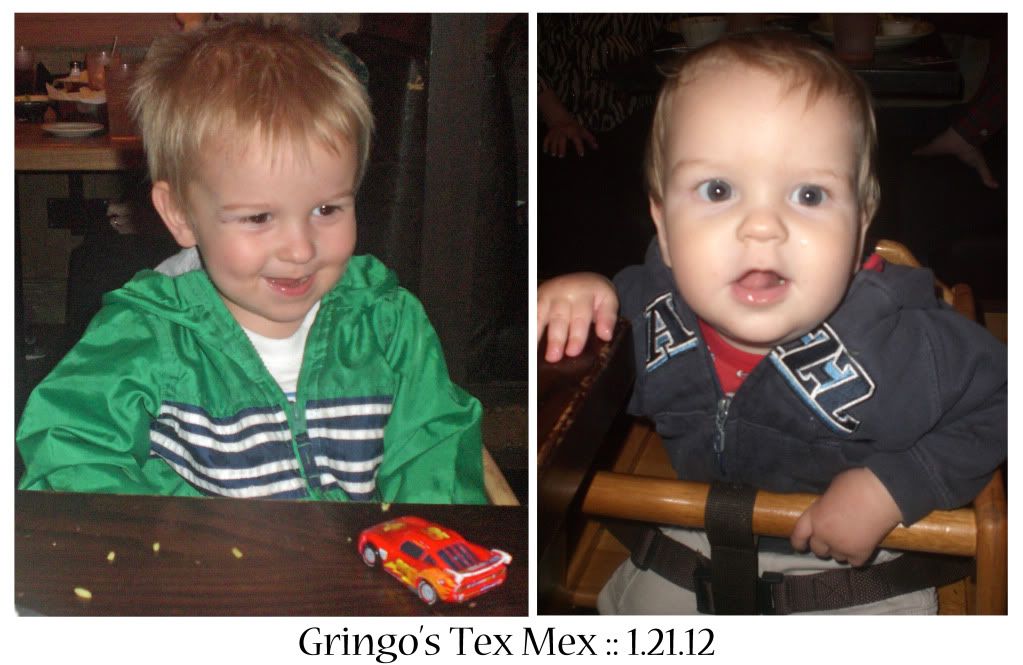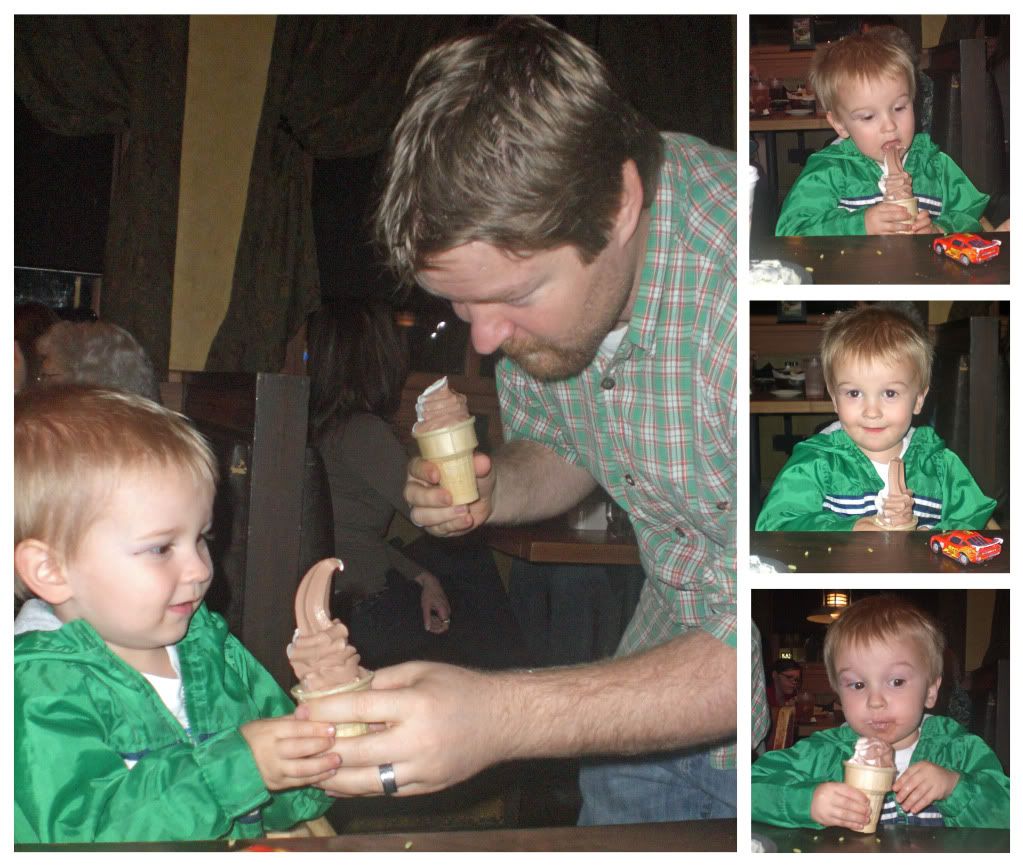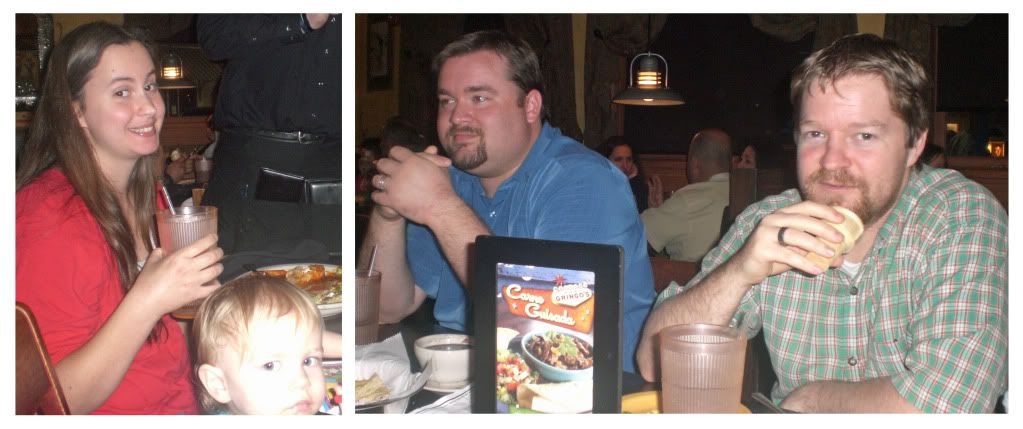 I serve in the Young Women organization with Melanie and Crystal. It is always just the three of us at playgroup so I have gotten to know them really well. Crystal had us over for dinner and our husbands got to know each other as well!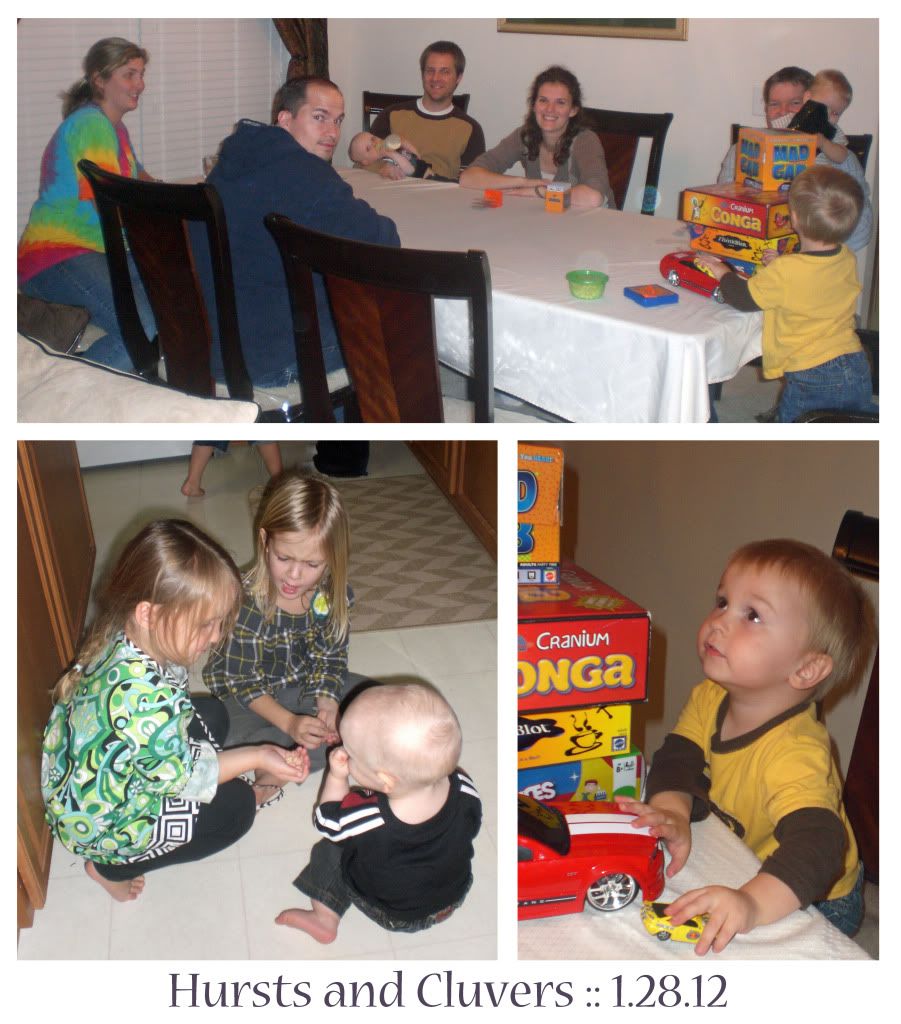 Alex loved this car and didn't let go of it the whole time.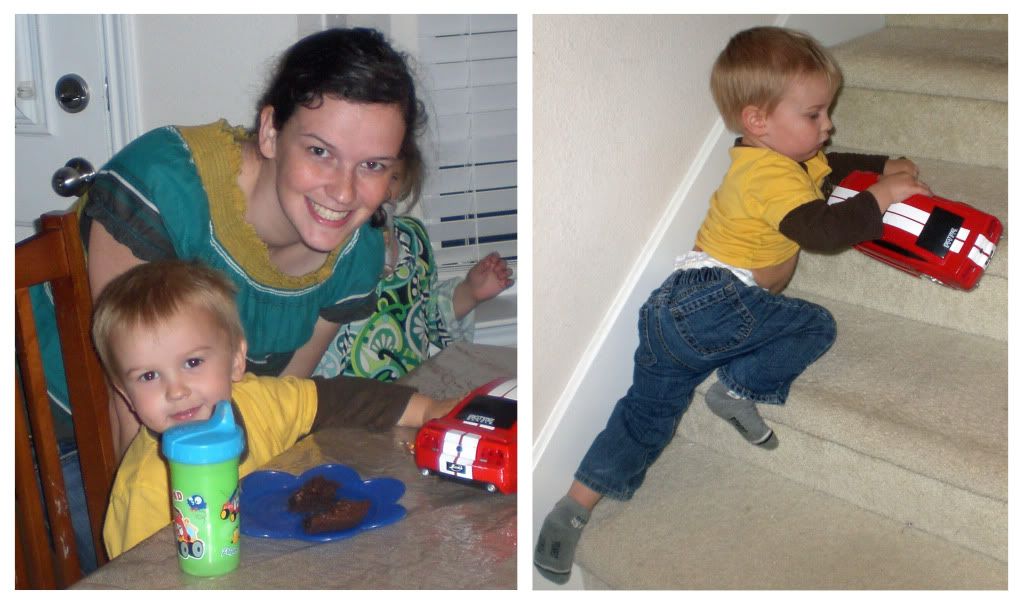 We love the Rotolos. They are some of the nicest people we have ever met. We had them over for dinner and I made one of our favorite recipes, but I added way to much cayenne pepper! I think they wanted to cry. Our kids play so well together though, so the night was a success.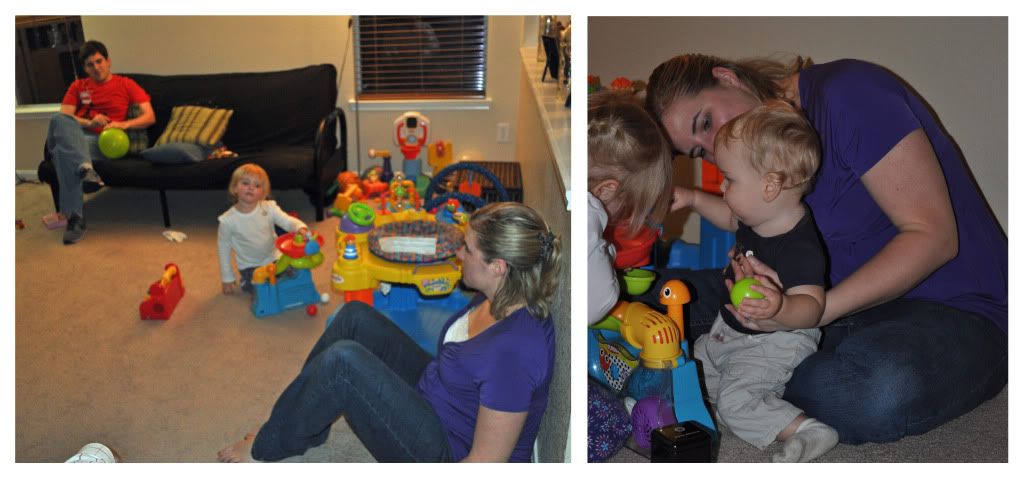 The Rotolos returned the favor and invited us over later in the week. The Thomsons came over, too. It was so fun to play games. Sam and I love games. They invited us over again the next weekend to rematch Jason (since he had beat everyone on the game we played), but I lost the lead and Jason ended up winning again. Grrr!