My friend Catherine had a Groupon for the Children's Museum that she couldn't use so she gave it to me! I was so excited to take the boys again. We went nine months ago but Alex has learned a lot since then and I was looking forward to seeing his reaction to things. Edison wasn't feeling very well that day so he stayed in the stroller for the majority of the time.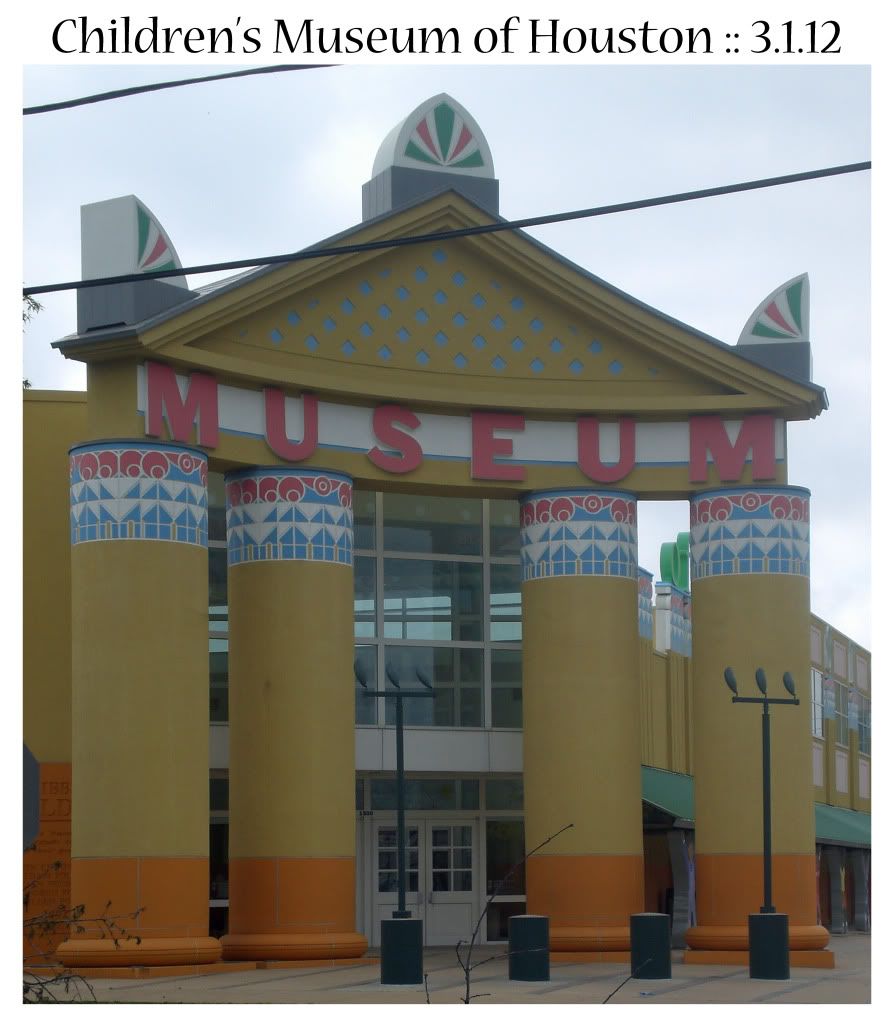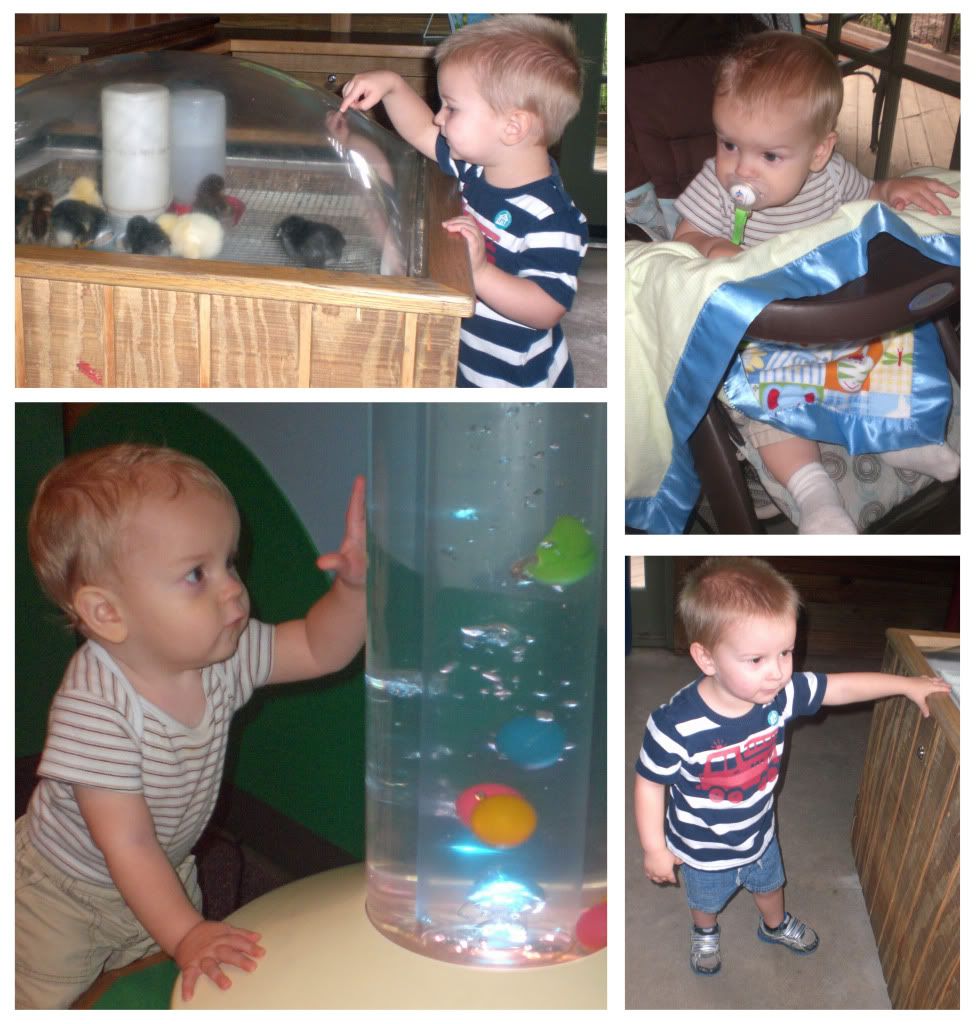 The water is Alex's favorite part. It was a rainy and overcast day so we didn't play outside for long.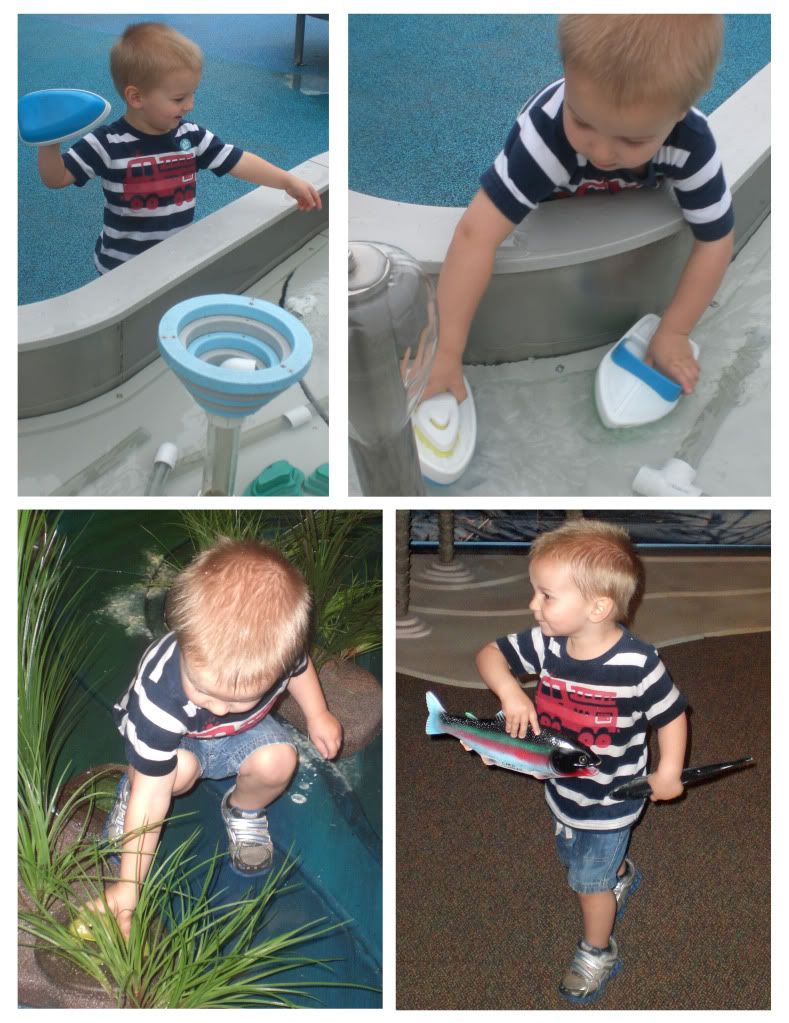 Alex and I made that necklace together out of pieces of magazines. He is getting really good at using scissors!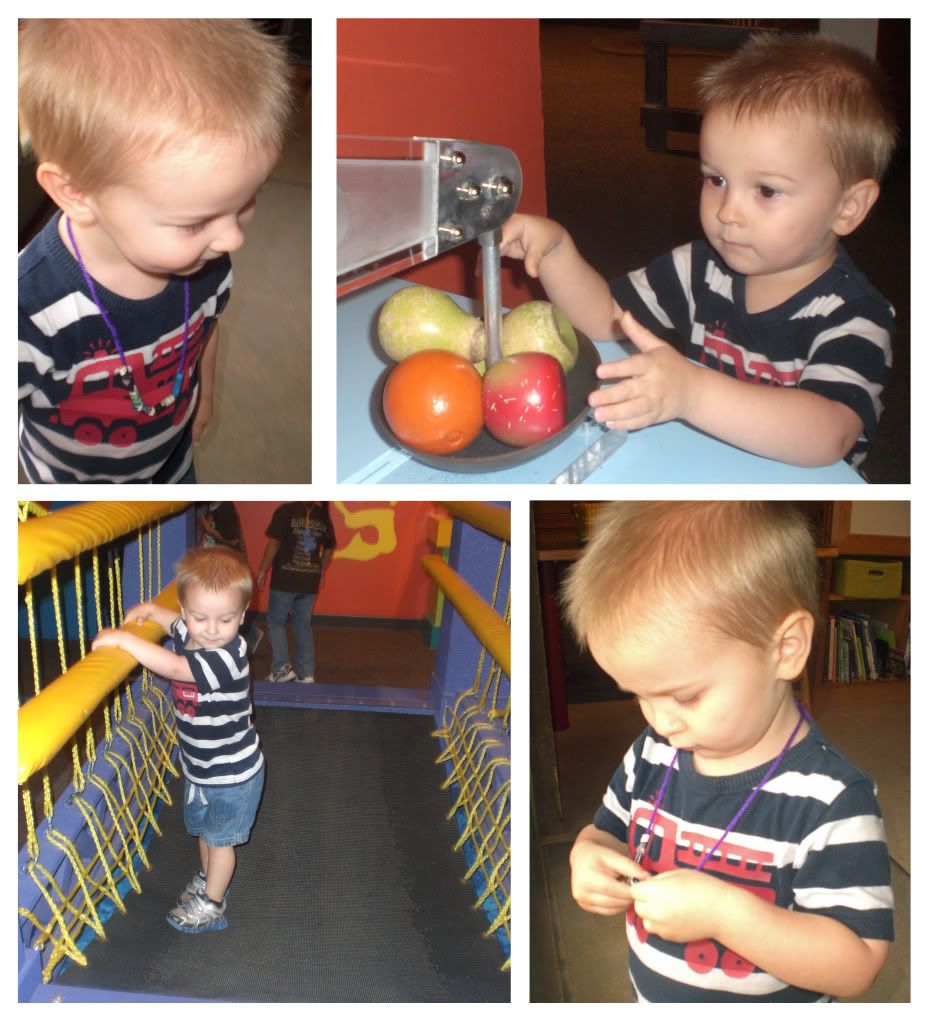 Alex was playing with some sand and then washed off his hands. Then he immediately went back to the sand again. He got upset that his hands were covered in sand and he went back to wash them again. It is so entertaining to watch this kid learn.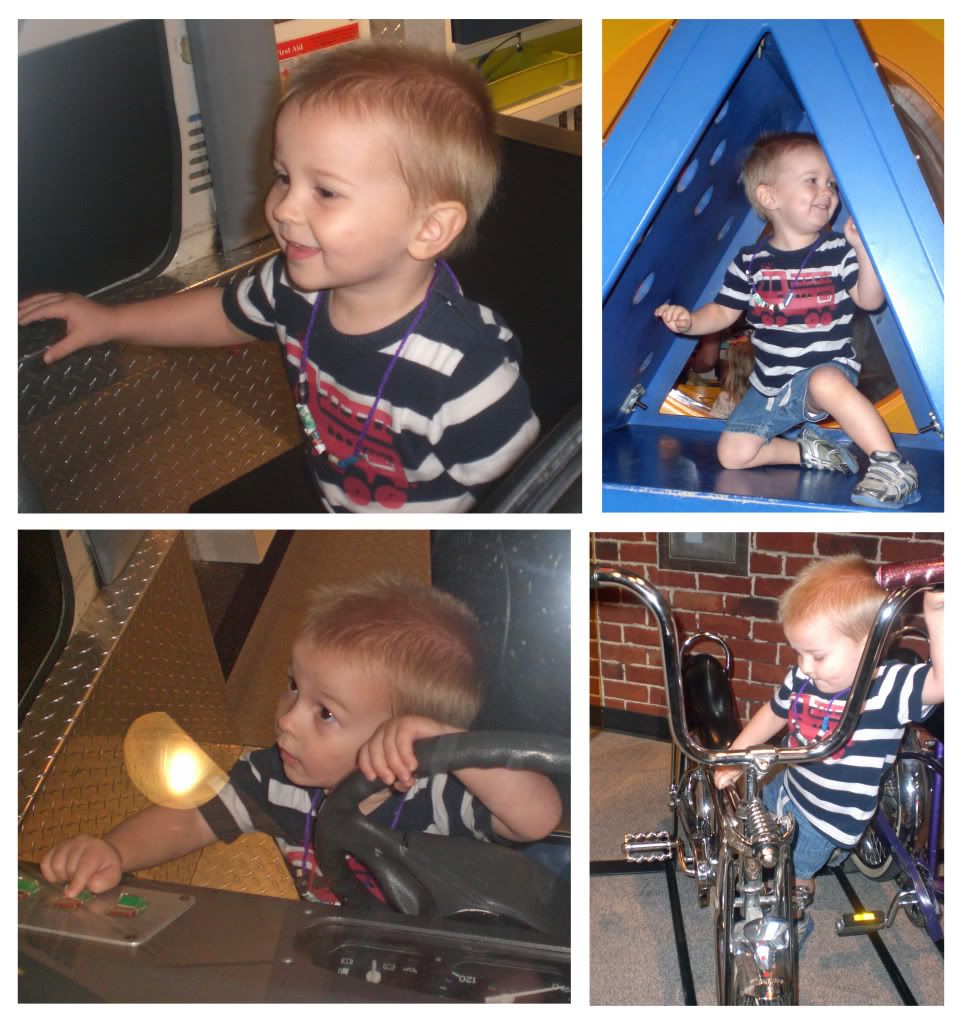 There were a lot of school field trips there that day. It was strange how the classes would come in waves. We would be alone in a room and then thirty kids would run in and take over and then five minutes later they would leave and we would be alone again. The teachers didn't let them stay long enough to even learn anything!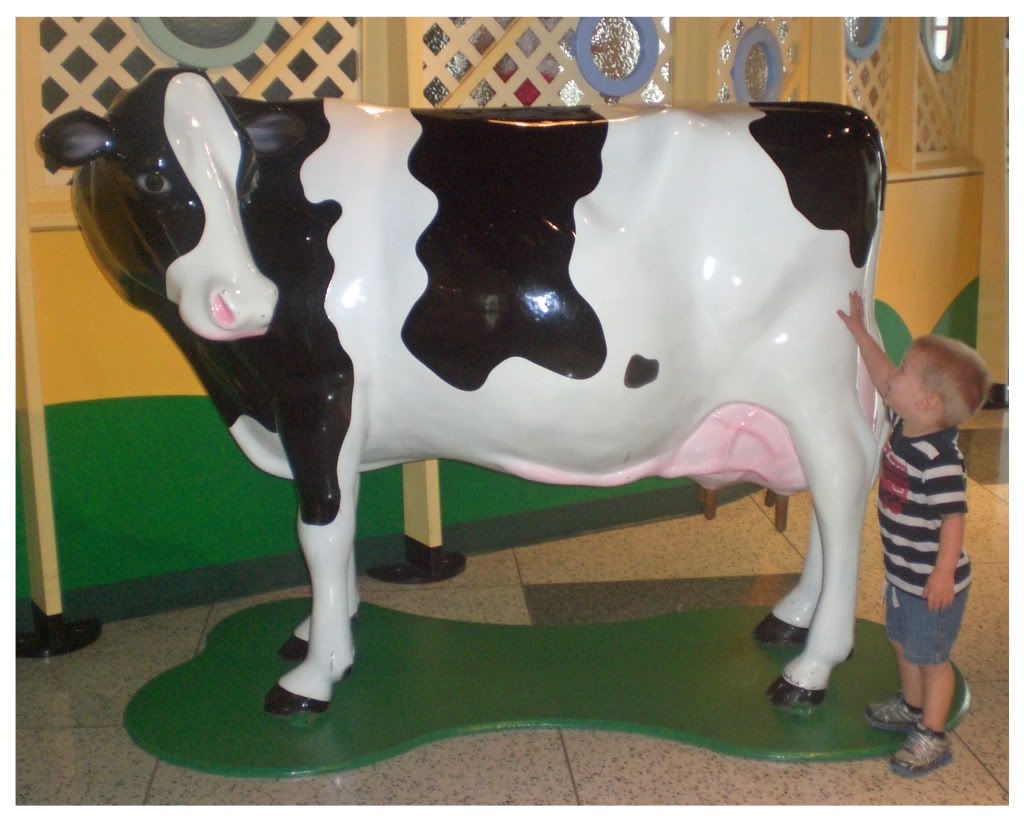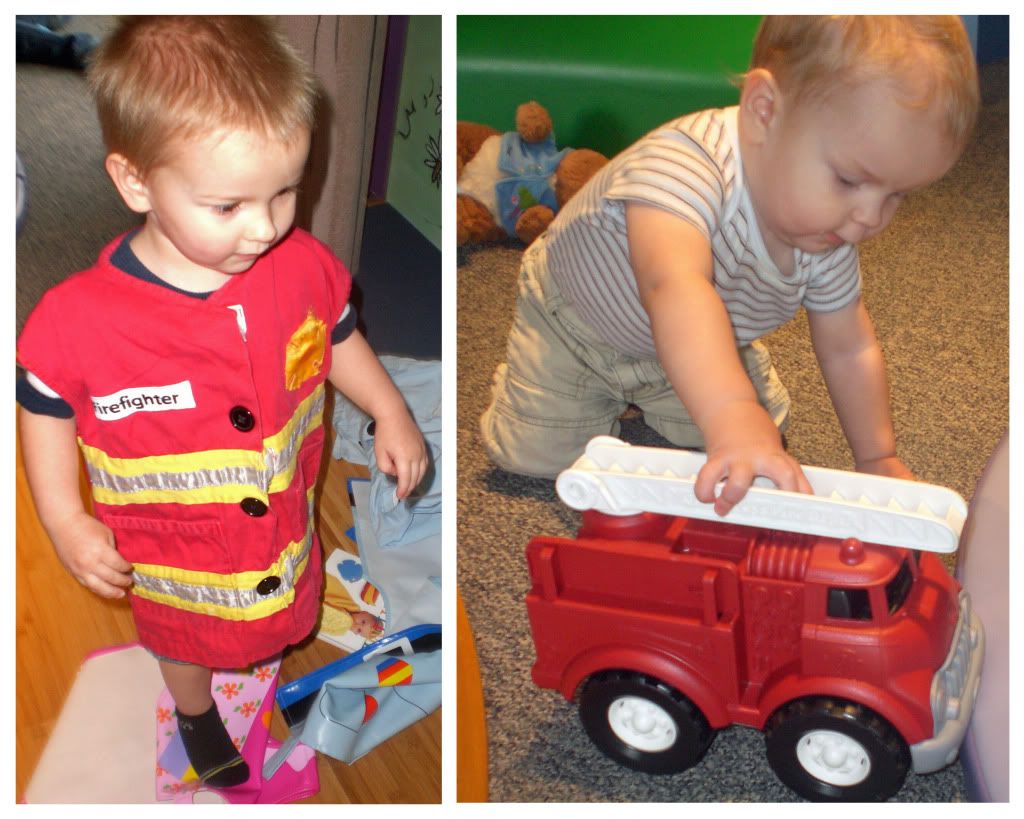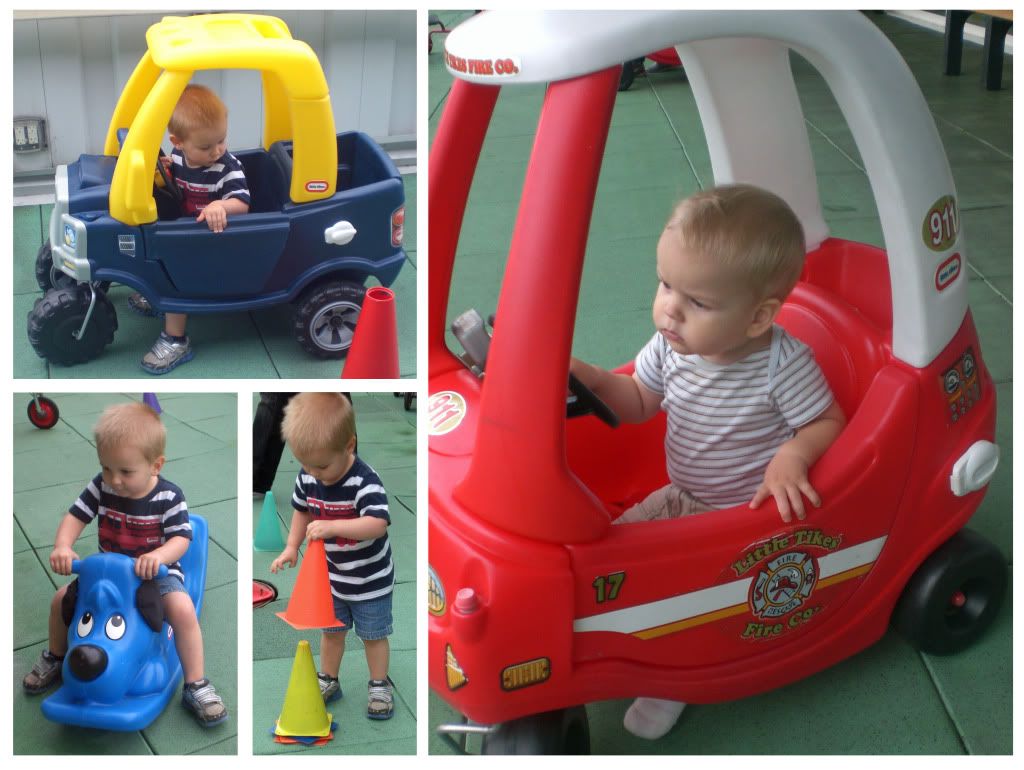 Alex put on this helmet and then climbed up on the tricycle. It was adorable.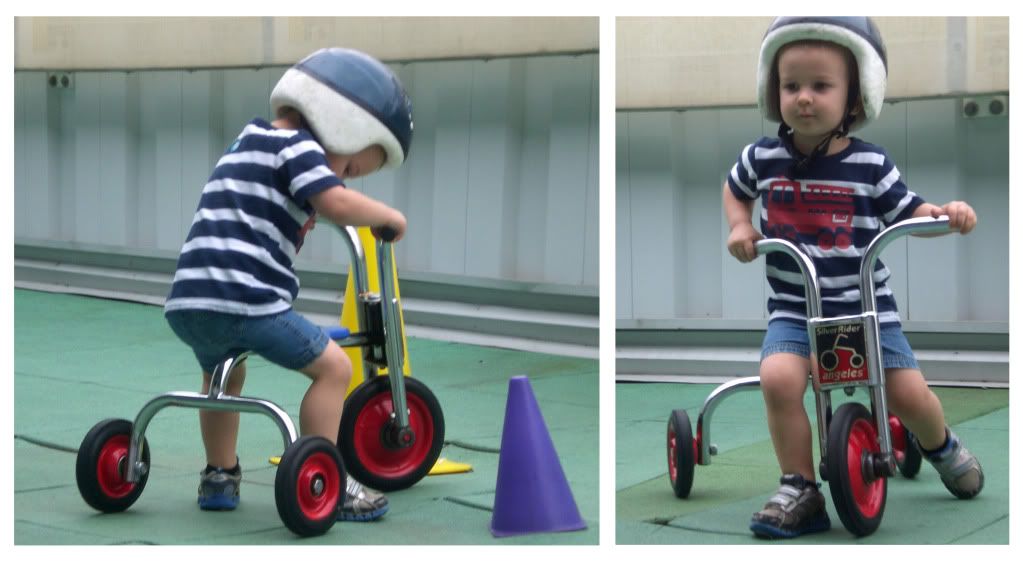 On our way home, we stopped at Panda Express. Alex decided his meal wasn't good enough so he stole mine. Punk.