In downtown Houston, there is a park called Discovery Green where they have activities, concerts, and a splash pad. They had an Easter egg hunt and I took the boys and met up with some friends. It was not very busy when we first got there. I could not believe how many eggs they had spread out. Most of the eggs we picked up were already open because they had been trampled. It was insane. (This was free and open to anyone.)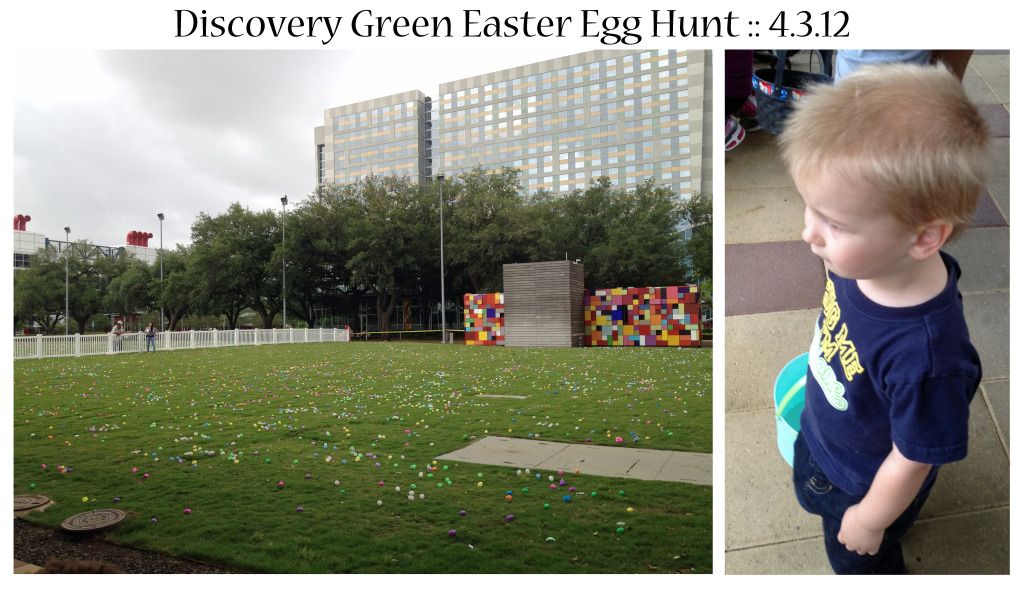 A few of the eggs had pieces of paper with numbers on them. You could turn in the papers and get a prize. It was pretty cool. One of the prizes we got was a ball popping toy with a very small ball. We opened it and the ball disappeared after a minute. I found it the next day in Edison's diaper! So nasty.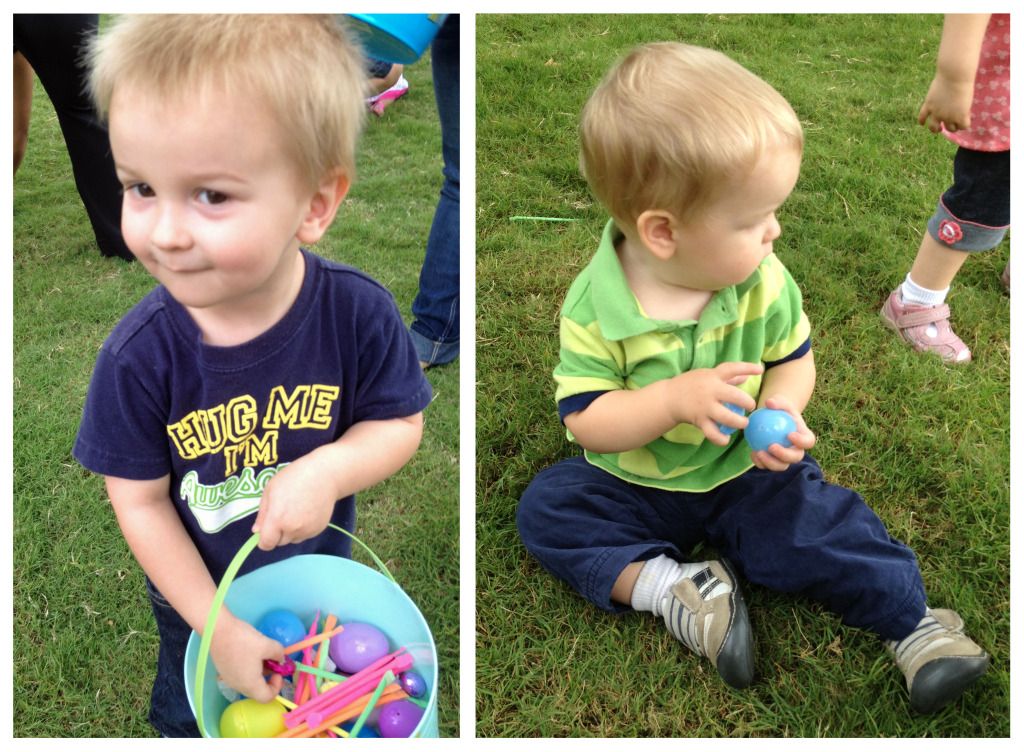 We stayed to play with our friends for a while. Alex used that time to raid his basket of candy.
We went to get lunch because I decided to stay in Houston instead of driving home and then coming back later to go to the zoo. The huge knot on Alex's head happened while we were eating. So sad. Edison loves balloons and all things that are ball-like.