Sam and Jonathan were both in the ILR program at Cornell. The DeGraffs lived in the building next to us during our second year at Cornell. They were living in Houston while waiting for their visas to come so they could move to Mexico City for his first rotation. They are gone now, so I am glad we were able to see them when we did! It was so fun to visit with Melissa again and let the kids run around together. We even got to see camels. I thought that was pretty awesome.
We skipped naptime in order to go to the Rodeo. Alex fell asleep in the car. Then he transferred to the stroller and stayed asleep. This never happens anymore! Once he woke up, he didn't want to walk so Alex and Edison shared the seat.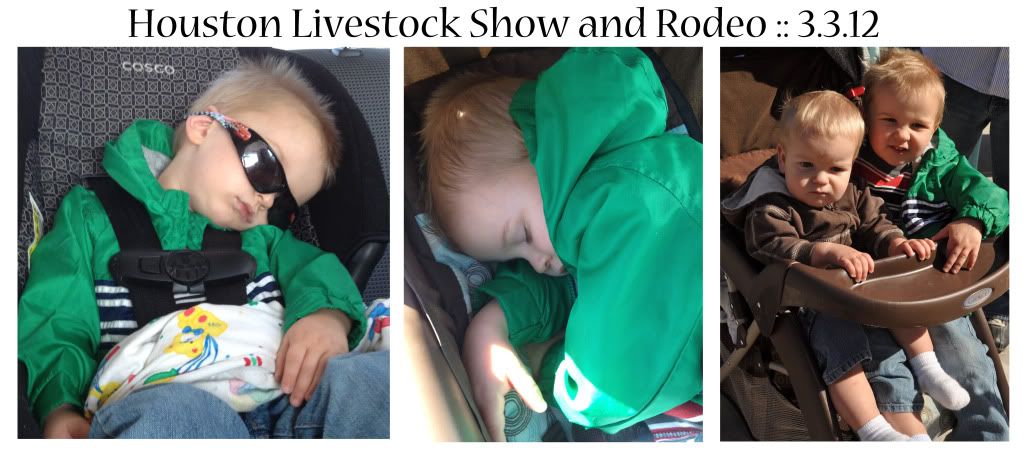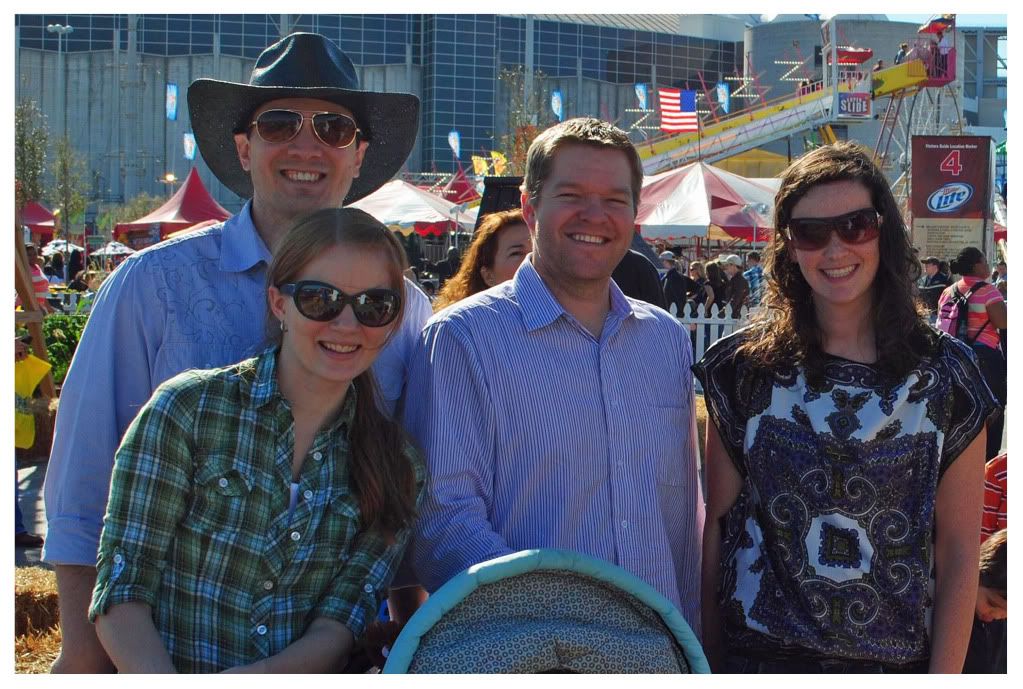 They had this really cool section where the kids could walk around and act like farmers. They picked fruits and vegetables, planted seeds, milked a cow, and gathered eggs. Then at the end the kids took all their goods to a store and traded them for a treat. Alex was confused throughout the experience, but he liked the end result.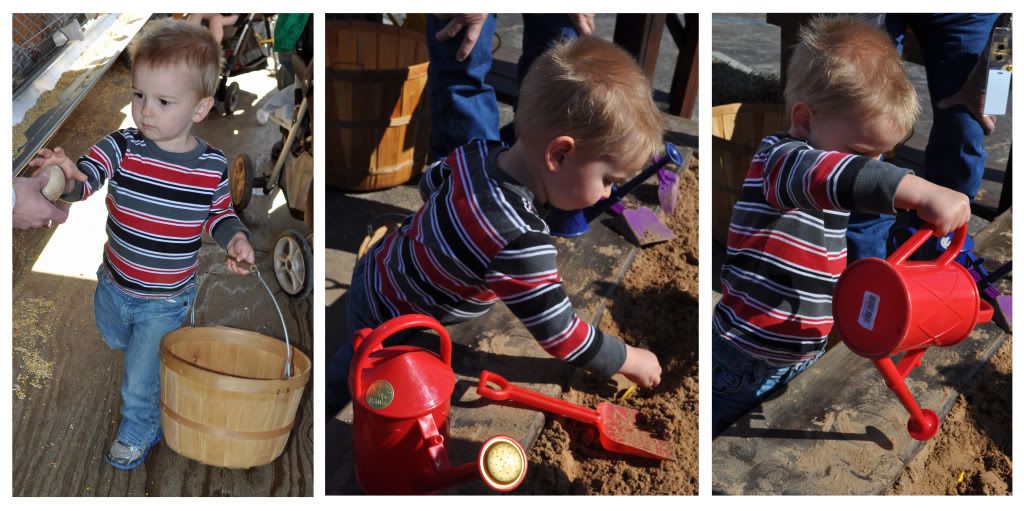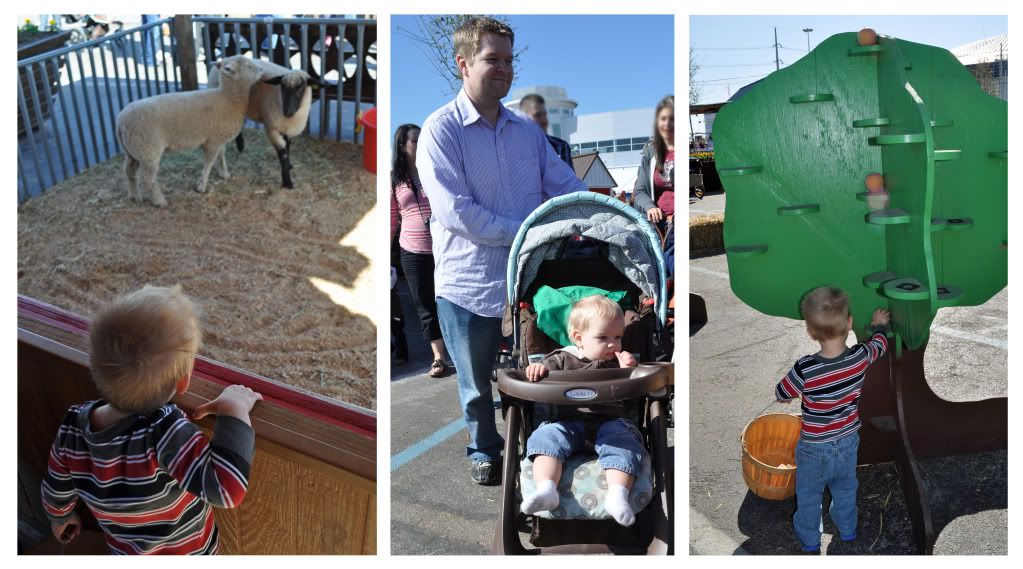 Giant corn box. Awesome. I couldn't resist playing with it and I guess Melissa couldn't either! How often do you get a chance to play with a ton of future popcorn?! Or maybe that's just because I have an obsession with popcorn.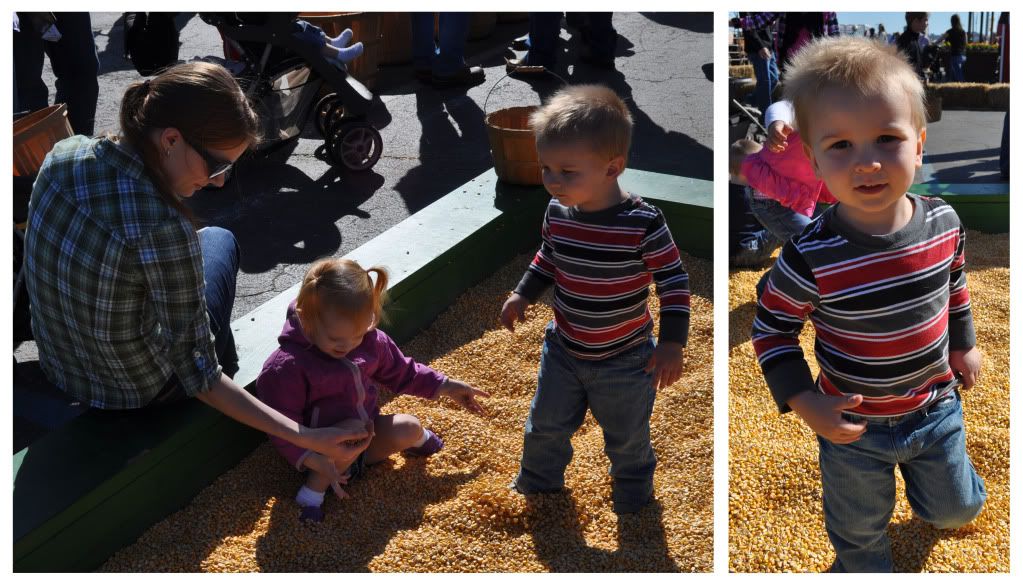 Sam and Jonathan got to talk about their jobs.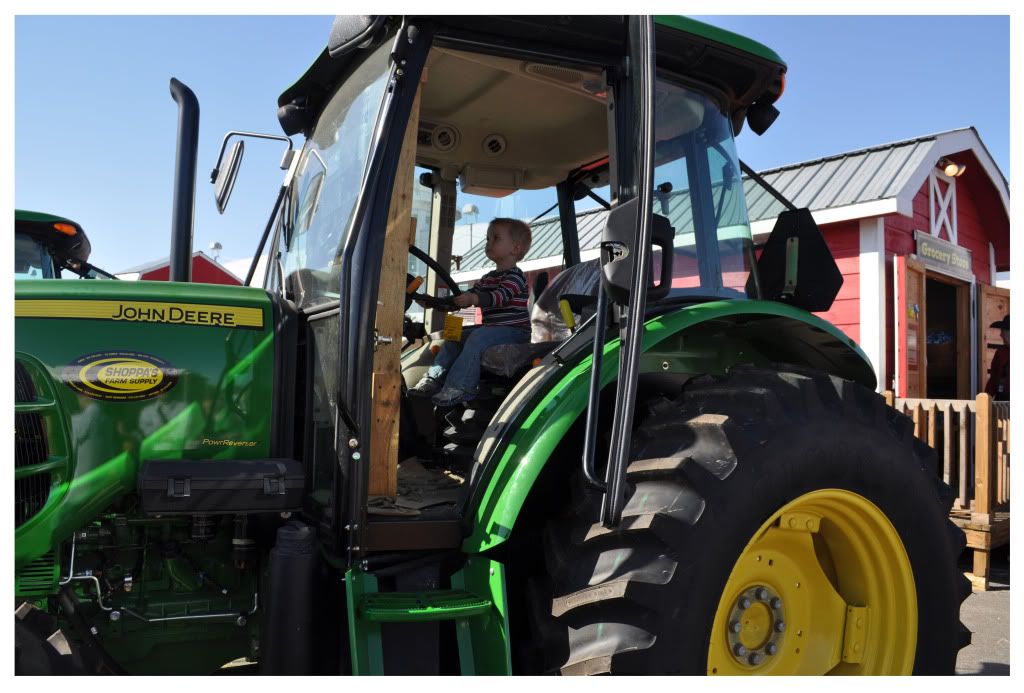 We watched mutton bustin' and pig races. I ate funnel cake. Why does funnel cake have to be so delicious?! I dumped half of the powdered sugar off. Only half though.
Before we left, we got some cotton candy and then sat on the grass to talk some more. It was so busy that day so it was nice to sit down without a million people walking on us. I don't think we'll be visiting them in Mexico, but hopefully our paths will cross again when they come back!