Matthew and Laura stopped to visit us on their drive to Florida for Spring Training. It was so fun to have them visit us. We don't see them enough. They weren't able to stay for very long because they had to get back on the road, but it was a fun 36 hours with them.
The boys were getting so excited for visitors. They made sure the bed was working properly.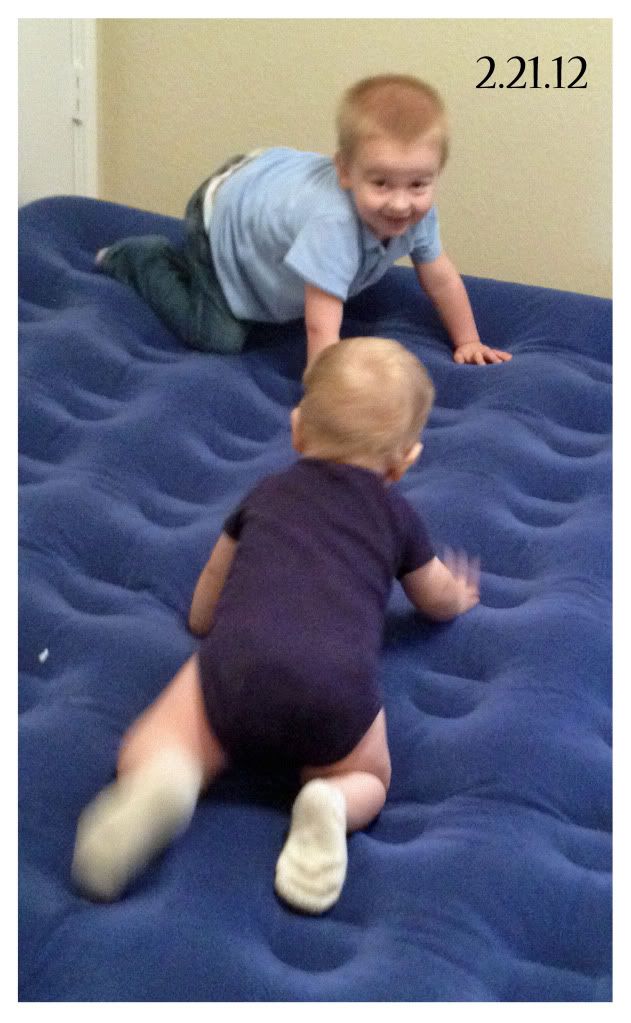 We went to the gym to workout. Matthew had some ridiculously long workout he had to do. It was intense. He tried to convince Laura and me that we could do the last thing with him because it was easy. My abs hurt just watching him do it.
On our way to the gym, we drove by this basketball hoop by someone's garbage. I tried sticking it in our trunk and water started pouring out of the base and into my trunk. So Matthew pulled it out and walked home with it for me. Alex is very grateful! Sam had just been talking about how he wanted to buy one for Alex so it worked out perfectly!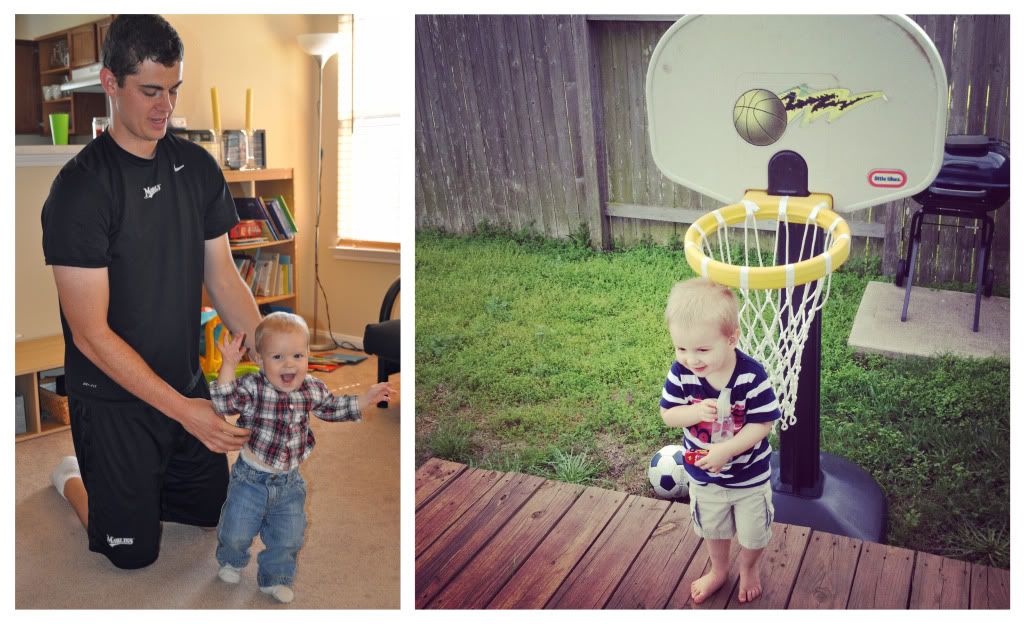 After we left the gym, we went to Bullritos for lunch.
Laura helped Alex play the harp. He loved it.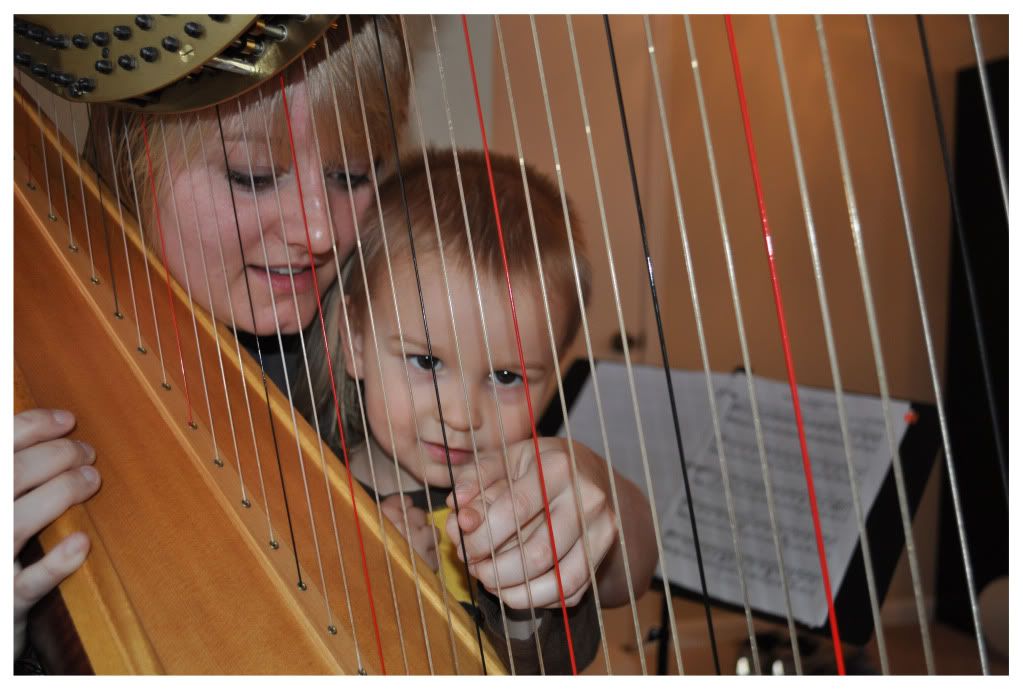 Matthew played baseball with a nearby high school that afternoon. He even got to give them a motivational speech. Nerd. After he got home, Alex helped him practice a little more.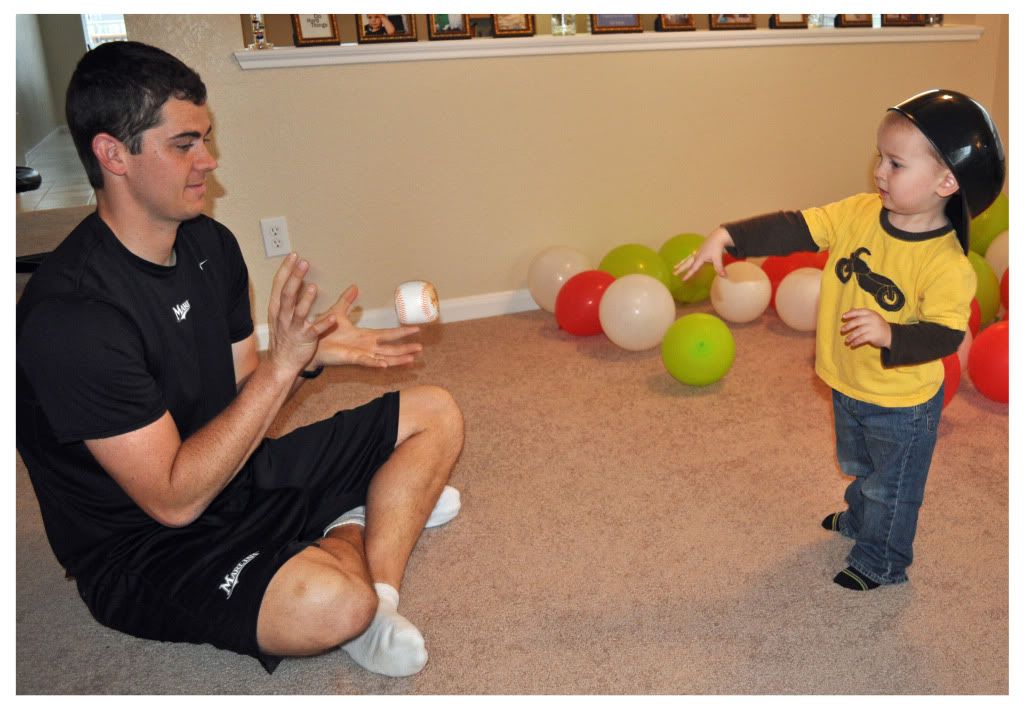 We did so many things in the short time they were here. We played Rummikub, Ticket to Ride, Laura came to mutual with me and help me so much by contributing to my lesson, the boys played and played, and Edison learned how to walk. I even fit a nap in! Such a great visit.
So sad to see them go!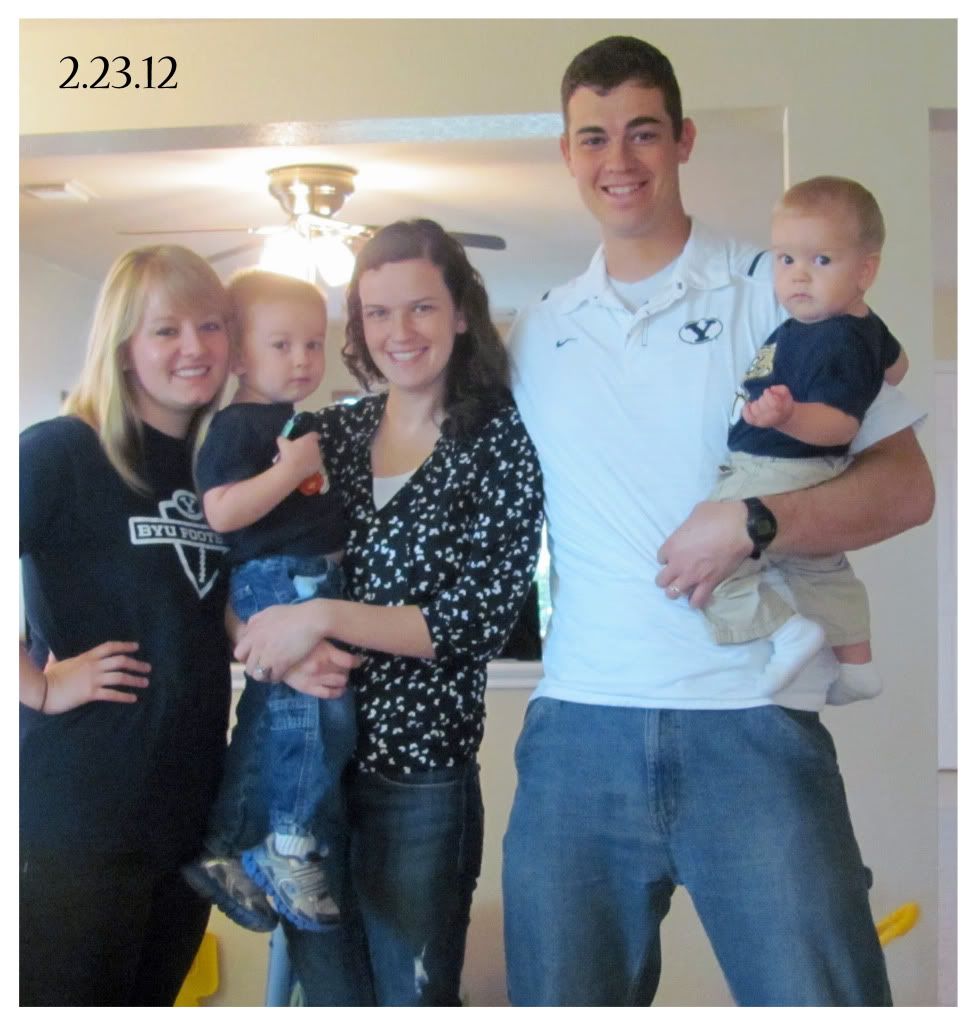 Alex misses them. For a long time after they left, Alex was complaining about Laura breaking off his cup holder from his carseat. She didn't actual break it, I just took it off so she could sit in the seat next to him.