The day before Easter, we colored Easter eggs. We undressed the boys so they wouldn't dye their clothing. As soon as we colored a few, I would take them away and peel them because I was making deviled eggs to take to dinner at our friends' house. They have an awesome new swing set and the boys loved playing on it.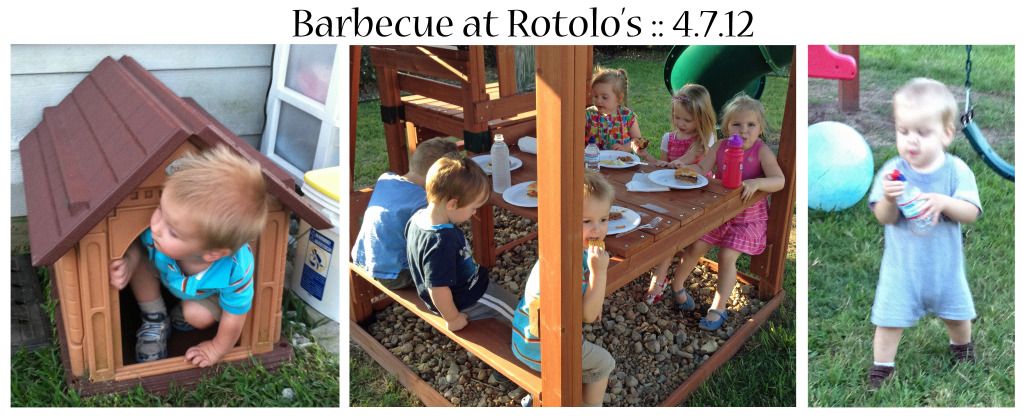 Easter morning, the boys found their baskets that the Easter bunny had hidden.
At the SLB Easter egg hunt, they gave all of the kids bags of goodies. Alex never opened his, so we just put all of that stuff in his basket. It was nice! Then I got him a Thomas toy because he loves trains. But I didn't tell Sam I had gotten it. Then Sam got Alex a Cars character car and didn't tell me. Basically, we spoiled Alex.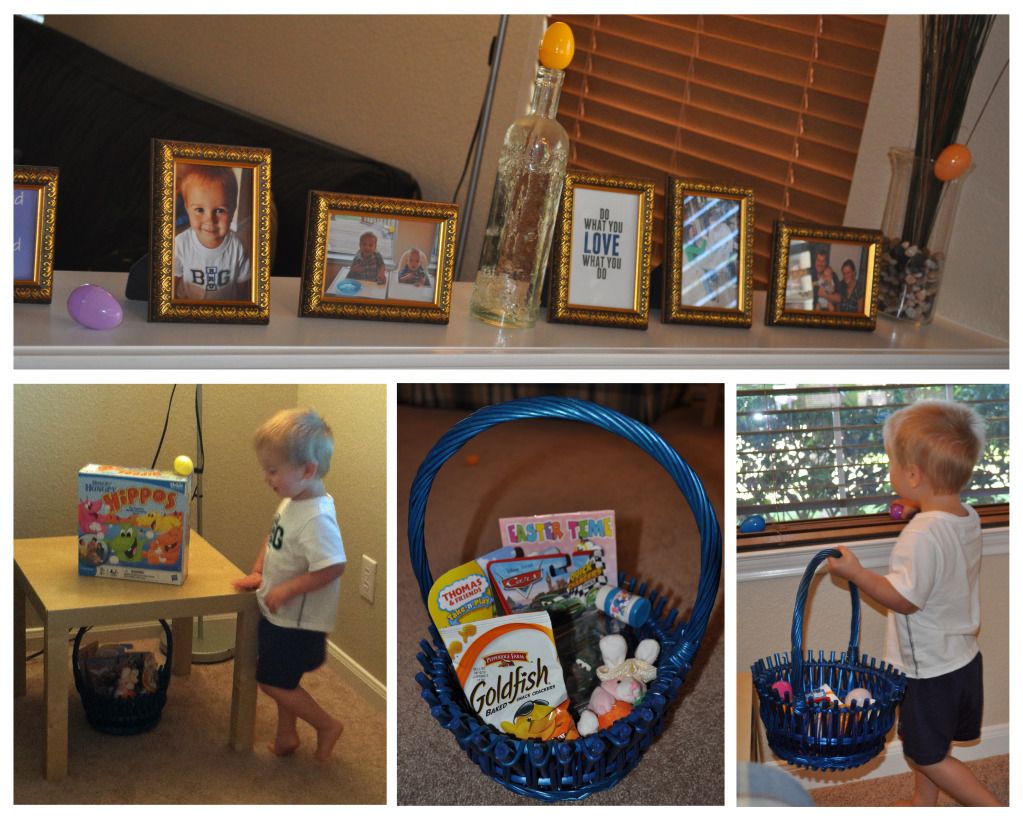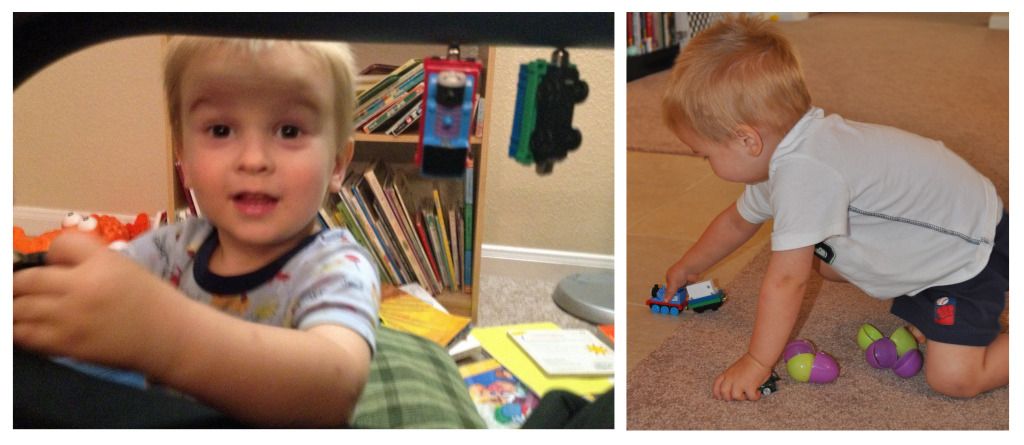 When we got home from church, I had to make lunch in only a few minutes. Sam had a taxi coming to take him to the airport. We ate quickly, put down the boys for naps, and then Sam left to Midland for a few days. I forgot to take a picture of the boys in their Sunday outfits, but they were very cute.