Before we entered the stadium for the game, we played at the splash pad at Discovery Green. The water was freezing but the boys acted like they didn't even notice.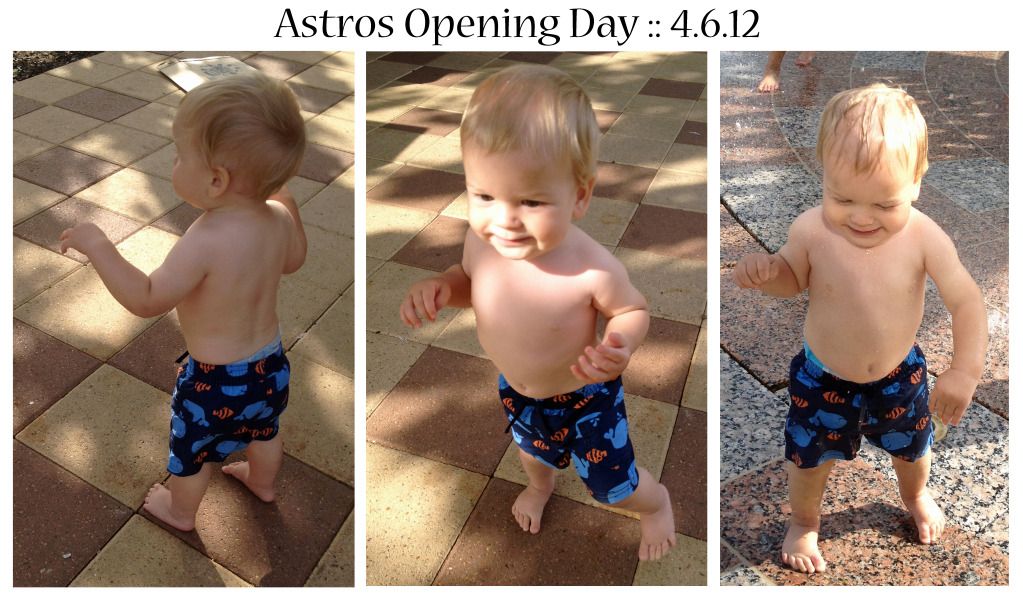 Alex kept chasing us around and trying to get us wet. It was very cute.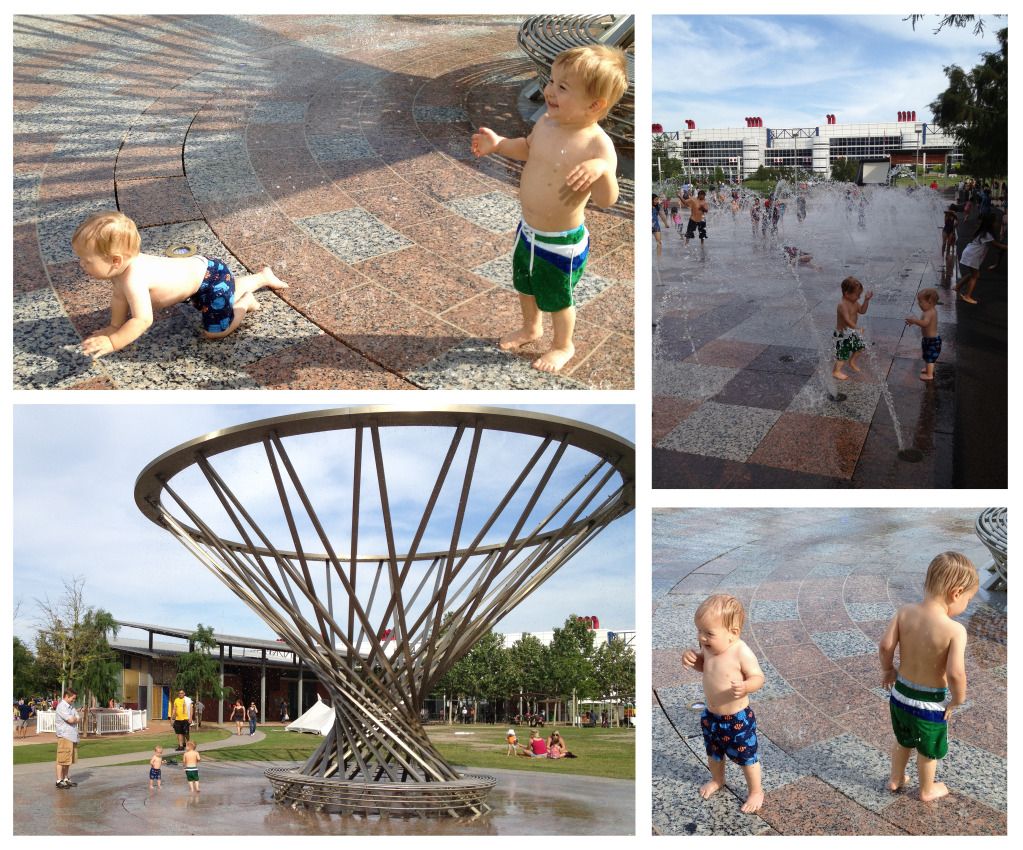 This game was a little rough to get through. The boys kept kicking the people in front of us. Alex actually dumped a ton of popcorn on the head of the guy in front of us. They were cracking up about it so I guess they weren't too mad. Our solution for getting through the game was to just keep feeding the boys.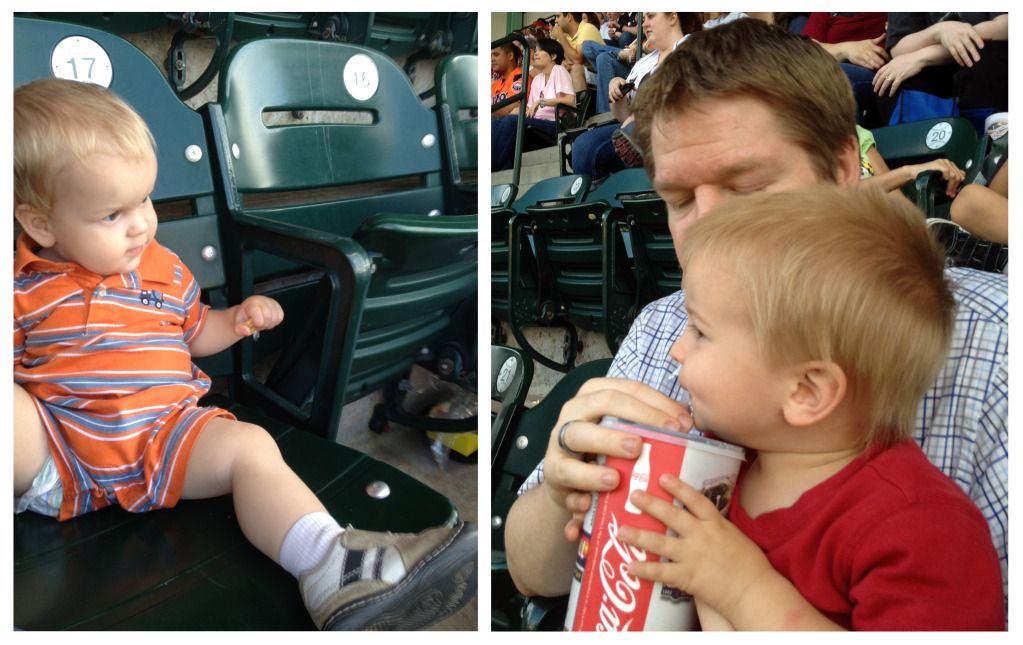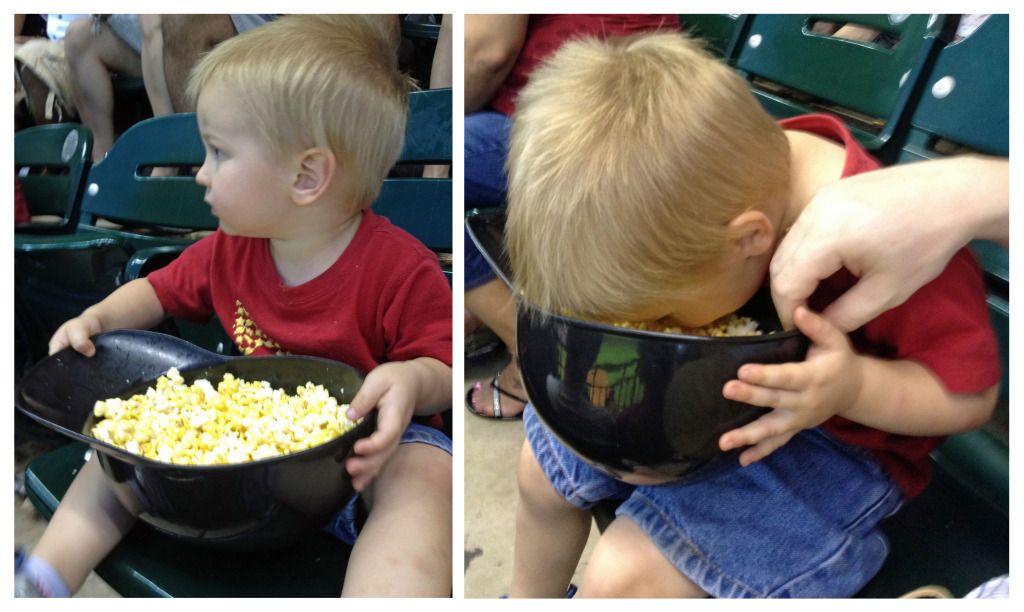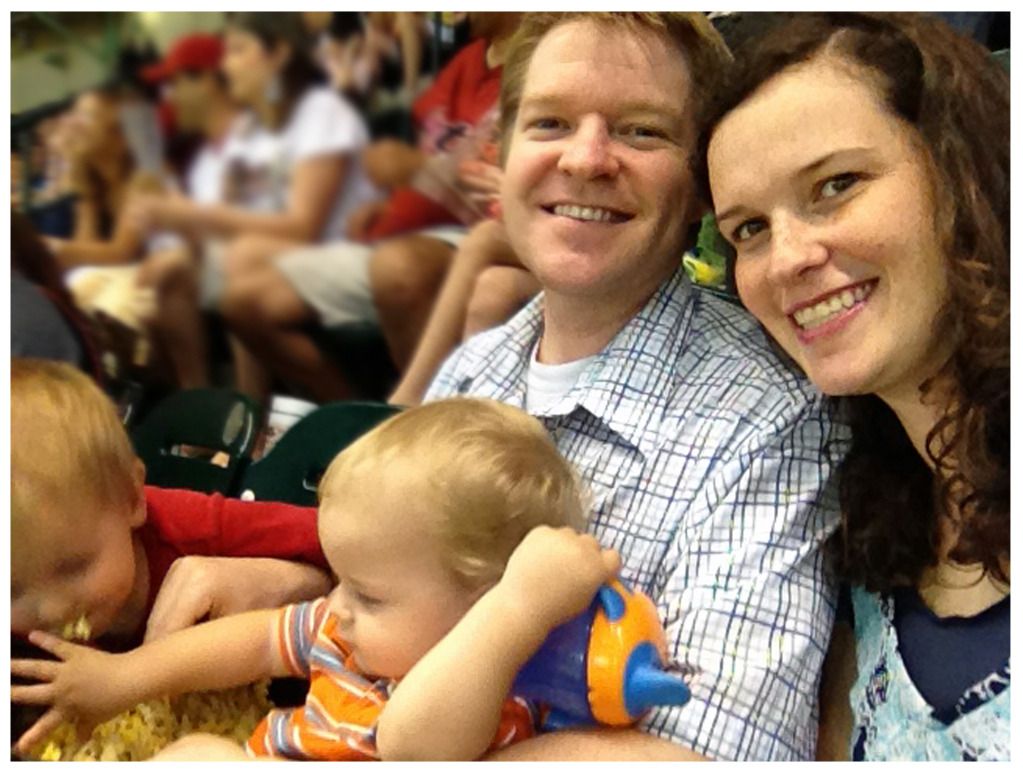 After the game were fireworks. We had planned to leave but we were walking down when they started so we just found a seat and watched from there.