This was our last day of the work trip. It was a "travel day" so we had Sam to ourselves the whole day.
I slept in while Sam played with the boys. My mommy heart almost had an attack every time the boys were out on the balcony. But they loved it.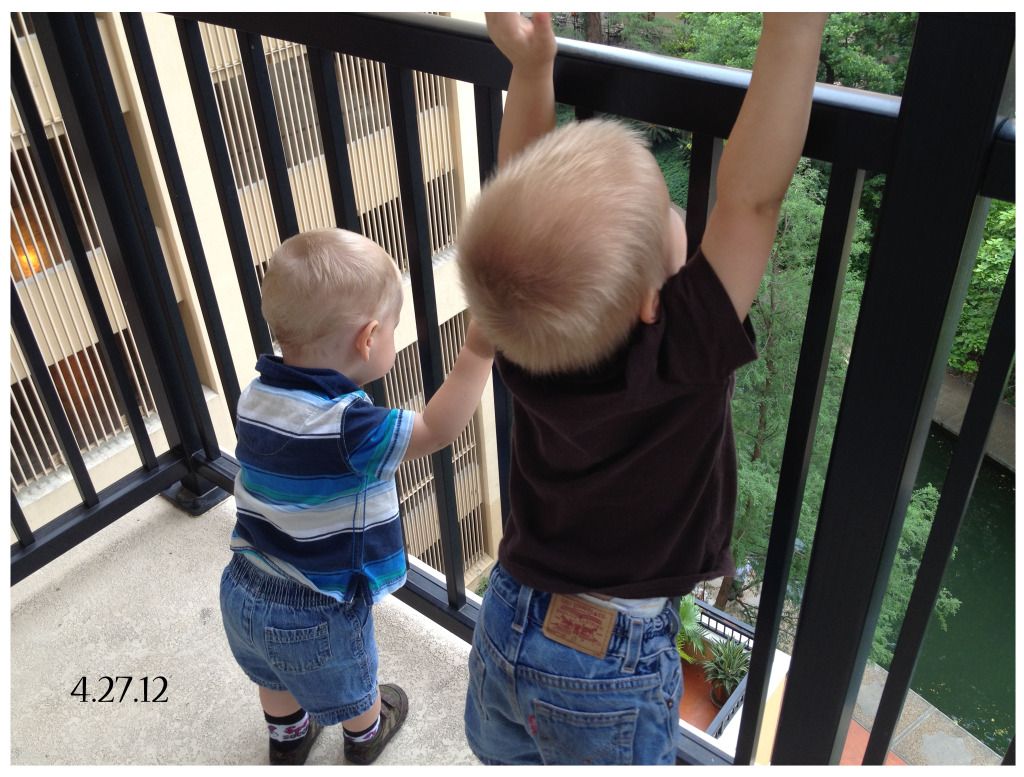 We packed our stuff and went downstairs to eat breakfast. Then we went back upstairs, got our stuff, had the valets bring the car, loaded our luggage, had them go park the car again, then we checked out of the hotel. The valet thing was getting a little annoying.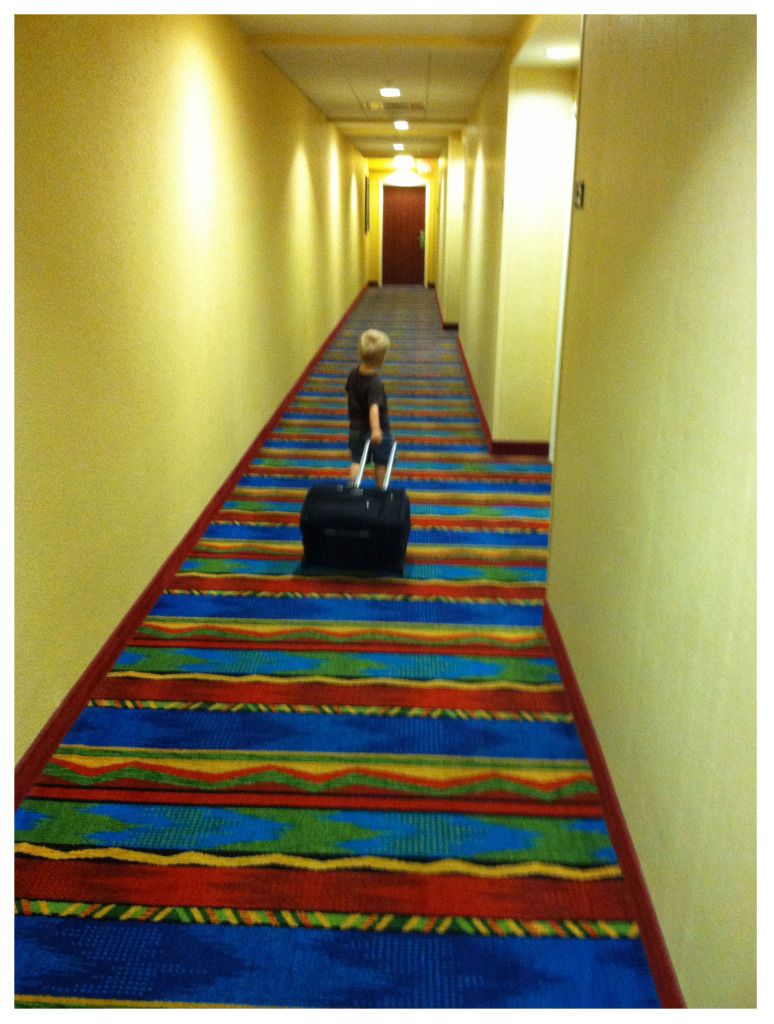 We started wandering around and noticed that a lot of streets were closed. We asked a police officer what was going on and she said that a parade was happening later.
Our first destination, and where we stayed for a few hours, was the Alamo.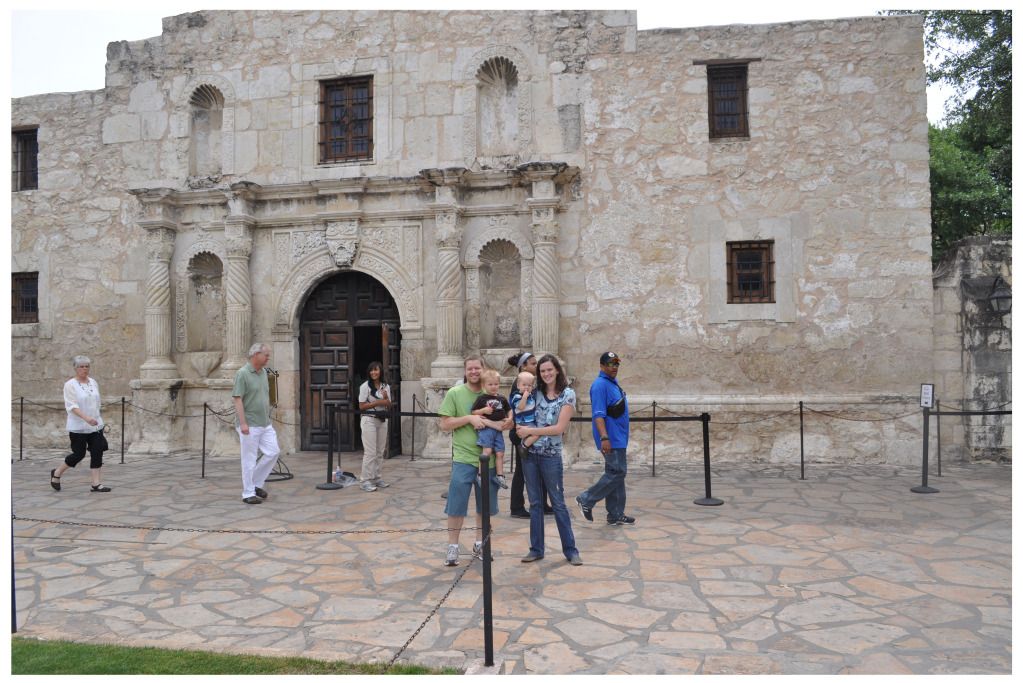 Alex's shoe fell in the water with the fish and Sam reached in and fished it out. Oh, that's punny.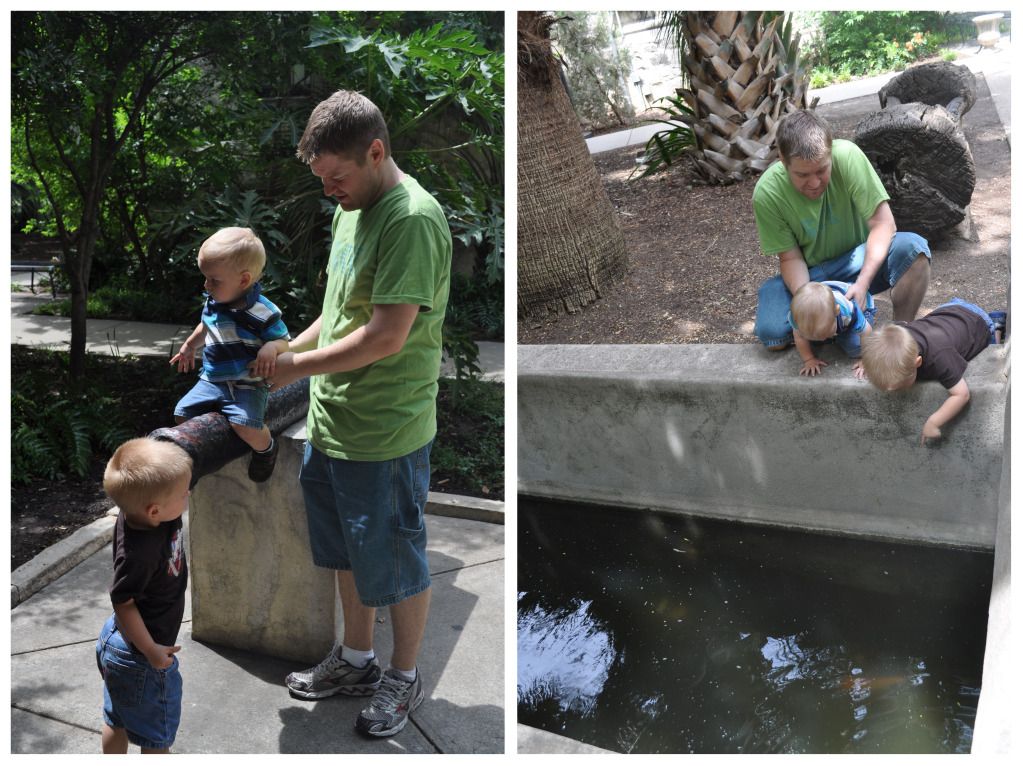 Alex was throwing a fit. He would not listen to us at all. He just angrily stood in the middle of the grass.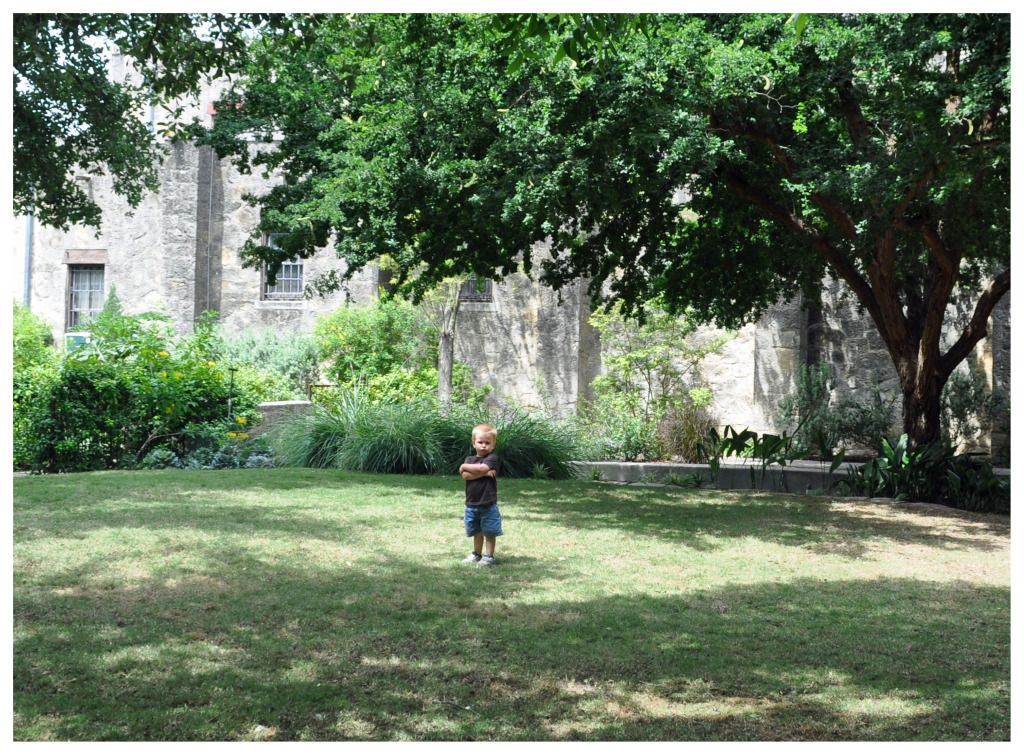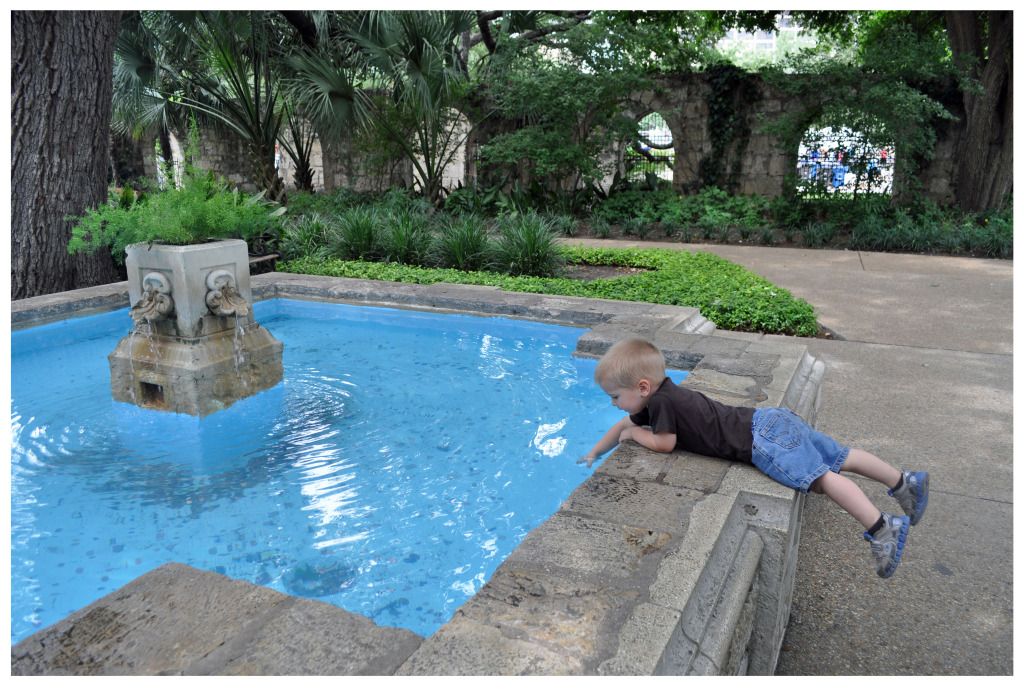 We had lunch and watched some of the Parade of Flowers. There were so many people there.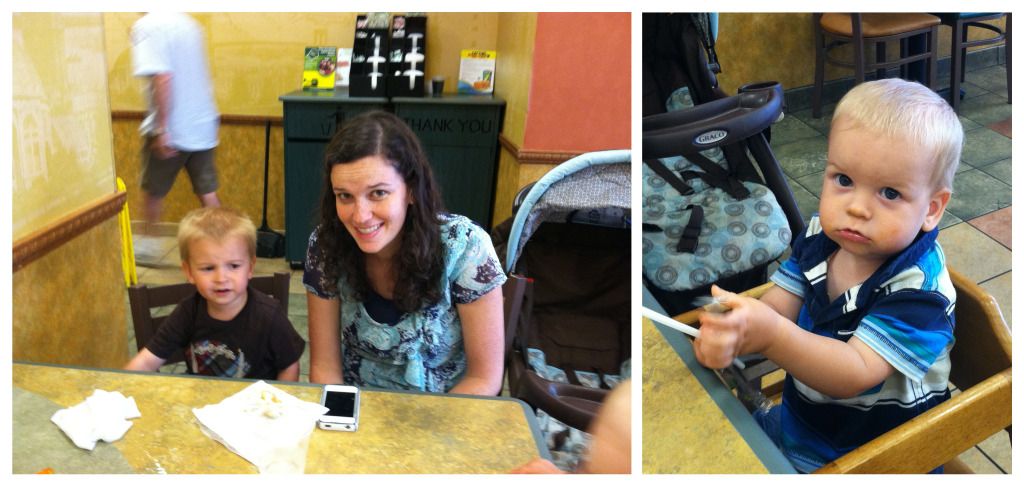 Sam wanted to walk along the River Walk so we did that. Alex was chasing all of the birds and freaking out people who thought there was a kid on the loose.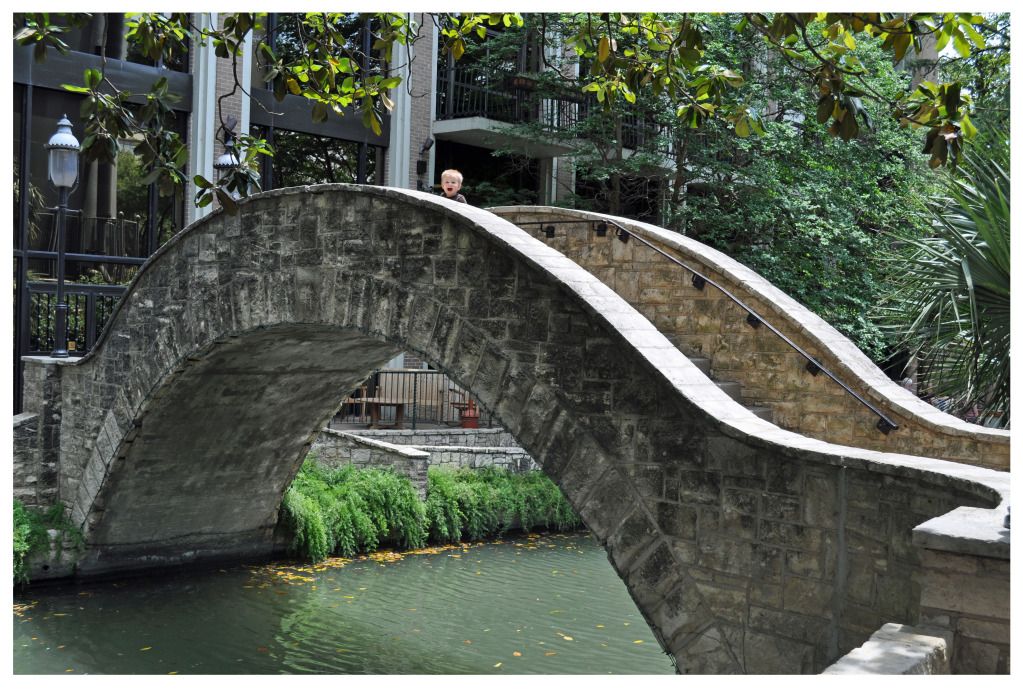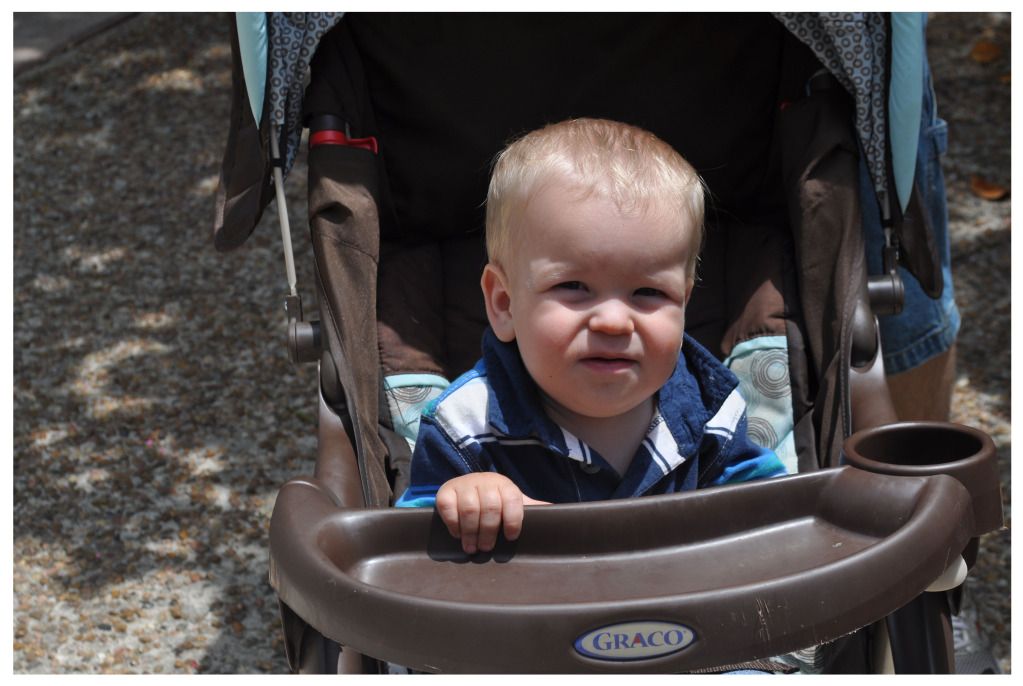 After a few hours of seeing downtown, we were tired so headed back to the hotel to get our car. Then we drove around trying to get on the freeway but we had a really hard time because the roads were still closed for the parade.
Alex said his farewell to "Sam Tonio" which is ridiculously adorable.
The boys slept all but ten minutes of the drive home. It was beautiful. It was such a fun vacation and I think it really prepped the boys for the longer drives they were going to have to endure in the next month.