Sam had to leave to work really early so I took the boys downstairs for breakfast at the hotel. They looked out at the River Walk while they ate.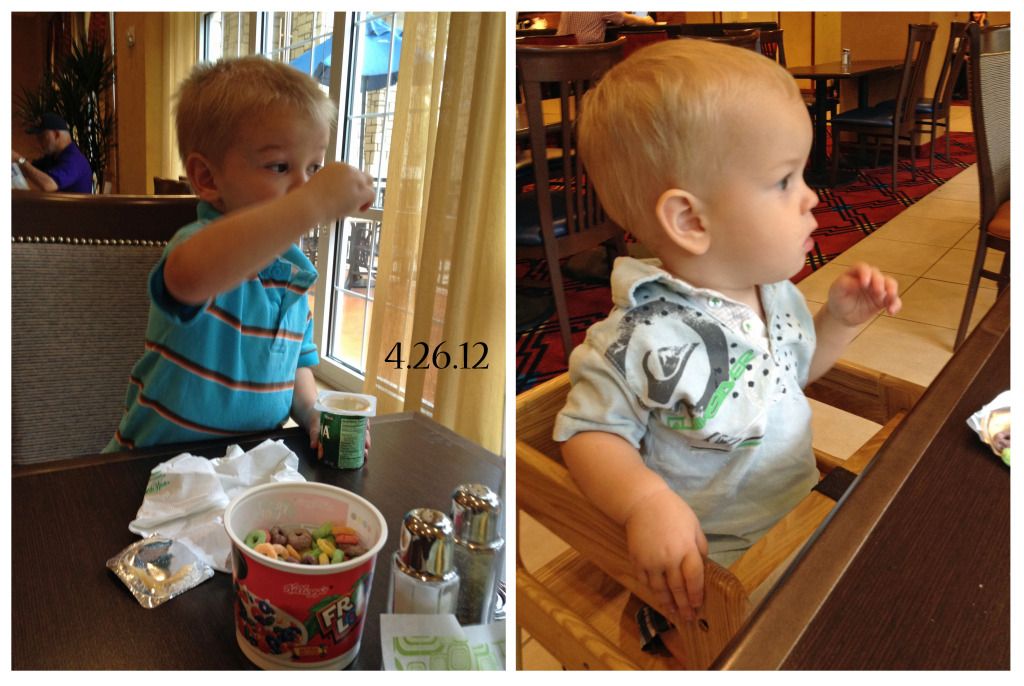 After breakfast, we walked a few miles along the River Walk. It is so pretty. Alex loved chasing the birds.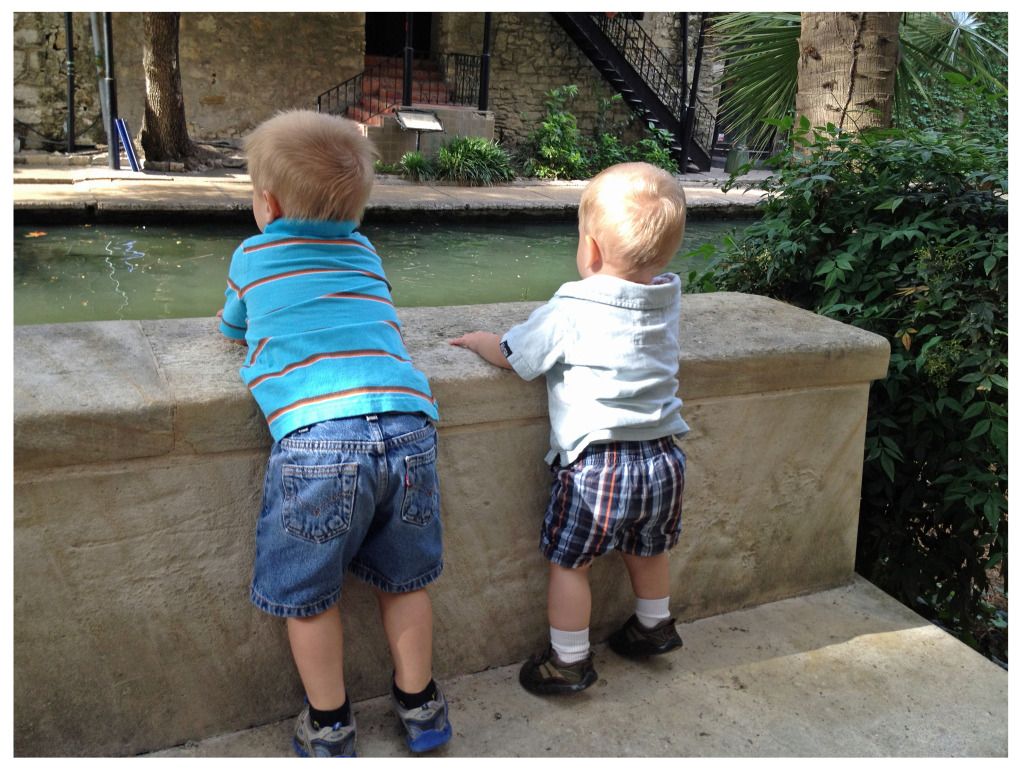 I was surprised that no one was outside. There were a few joggers and us. Zero other tourists.

We went back to our room for Edison to take a nap, then we all got ready and headed to meet Sam for lunch at the open house where he was working. It was designed for the employees and their families to come and learn more about the company and benefits. They had a food truck there serving burgers. It took us two hours to get our food after we ordered. It was so bad and we were starving. The boys were filthy from playing with the toys outside.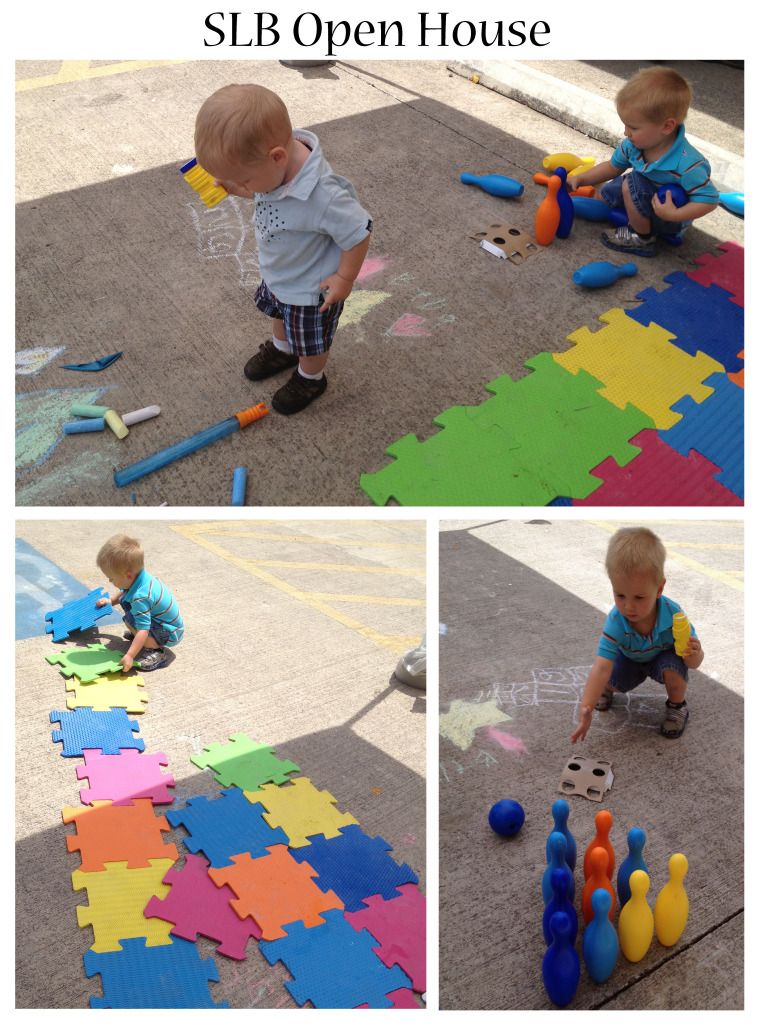 We were there for three hours. I visited a lot of booths and learned tons of things I didn't know! You would think I would know more about the company since I am married to a personnel rep! Everyone was making fun of Sam because he didn't tell me about the Spouses Association.
For every booth I visited, I got entered into a raffle. They did the drawing after I took the boys home. We won tickets to Fiesta which was a celebration going on while we were there. Then we also won season passes to Sea World! But because we had already won something, they gave the Sea World passes to someone else. I was so angry when I heard that! I don't think that's how a raffle should work. I wasn't really up for dragging the boys to Fiesta that night so we ended up giving away the tickets while we were at dinner.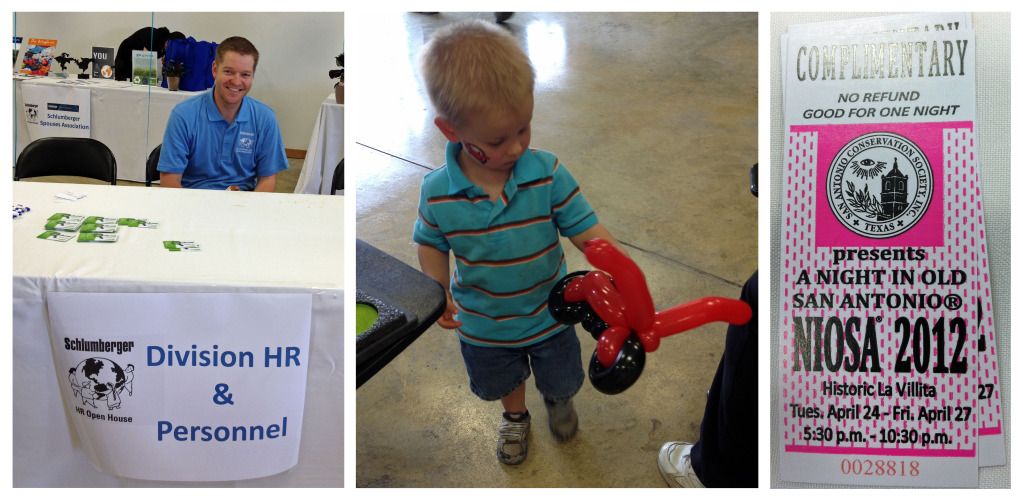 We went to Dough for dinner. It was so busy so we walked to Target while we waited for our table. The food was amazing. I love places that let the boys play with dough while we wait for our order. They always eat the dough though. Is that bad?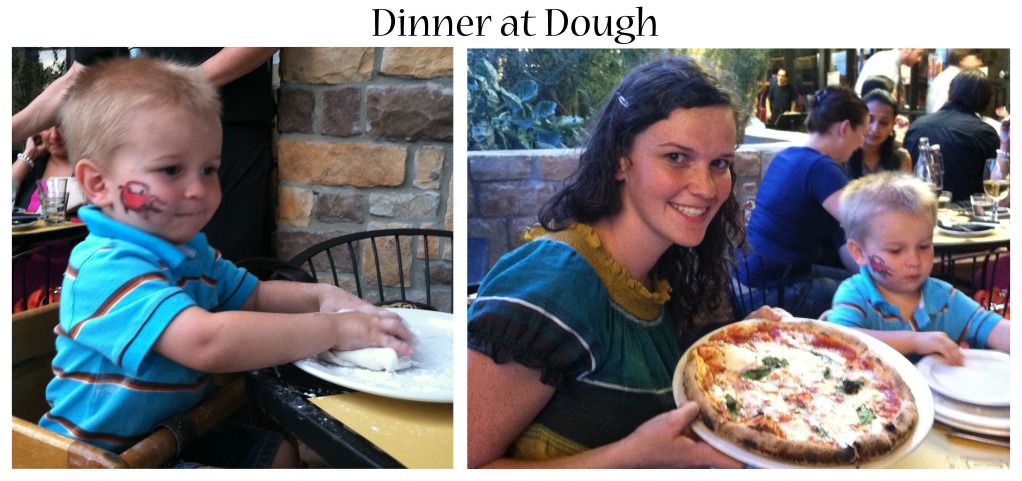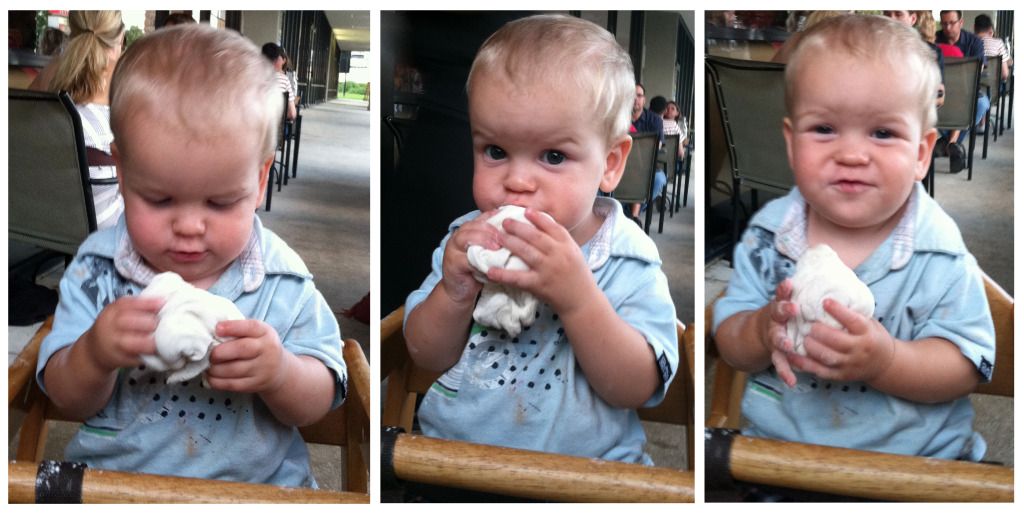 We put the boys to bed then watched
Les Misérables.
I think it was a very successful
Take Your Child To Work Day
.