When Sam told Alex we were headed to Miami, Alex said, "Miami! No! It's Mommy's Ami!"
It took us so long to get to our hotel once we got into Miami. It was raining like crazy and traffic was completely stopped. Parking lots were flooded and there were flood warnings. We checked into the hotel and ate a fast dinner since Sam had a ticket to the Heat-Pacers game that night. It was a playoff game and was sold out. The Heat won that game and it was fun for him to experience that environment. He was in a standing section at the game.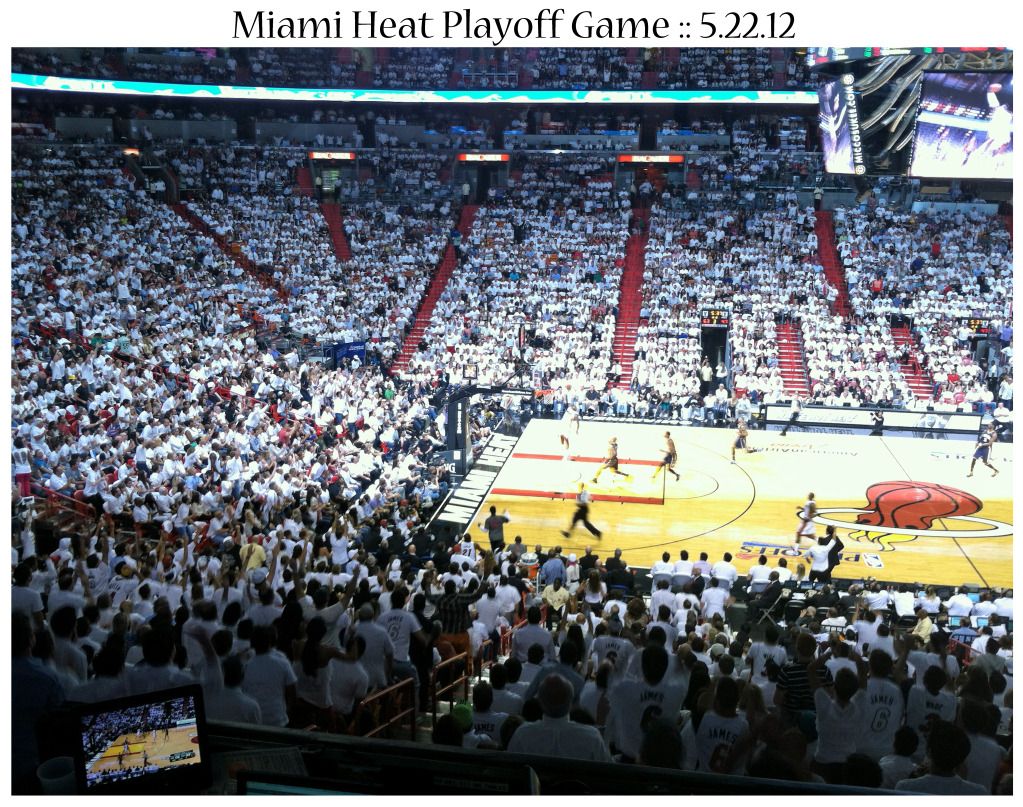 We didn't get a crib at the hotel until 9pm. I hated the crib situation everywhere we went. We brought one Pack 'N' Play with us and hotels would tell us they had them but once we booked the room and arrived they had mysteriously run out. It was obnoxious.
The hotel's breakfast was interesting. We were staying there the whole time we were in Miami and every day they had different things. The first day they had bran flakes marked as frosted flakes. That was disappointing. It was still raining and was forecasted to rain all morning. First, we went to a car dealership to test drive a car we were thinking about getting.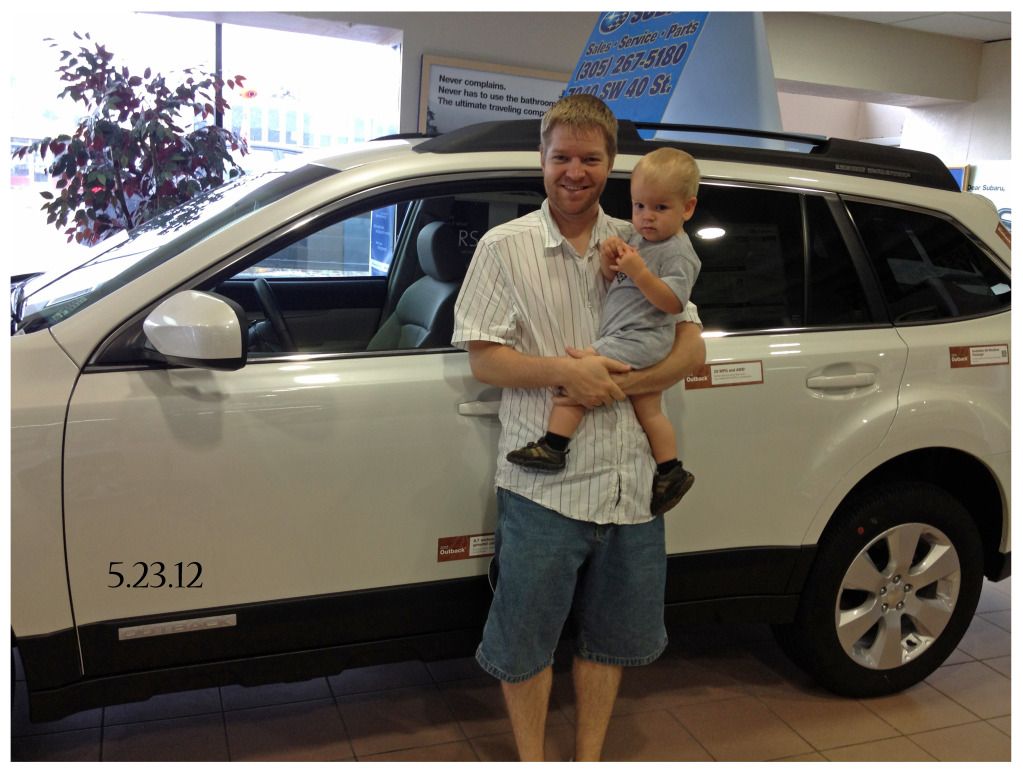 Then we went shopping. We went to Ross and it was insane. The checkout lines were winding down aisles. After a few hours there, we went back to the hotel for lunch and naps. Then we went to test drive another car. We went shopping again. Alex drags his toes while he walks and his old shoes were destroyed. We finally threw them away.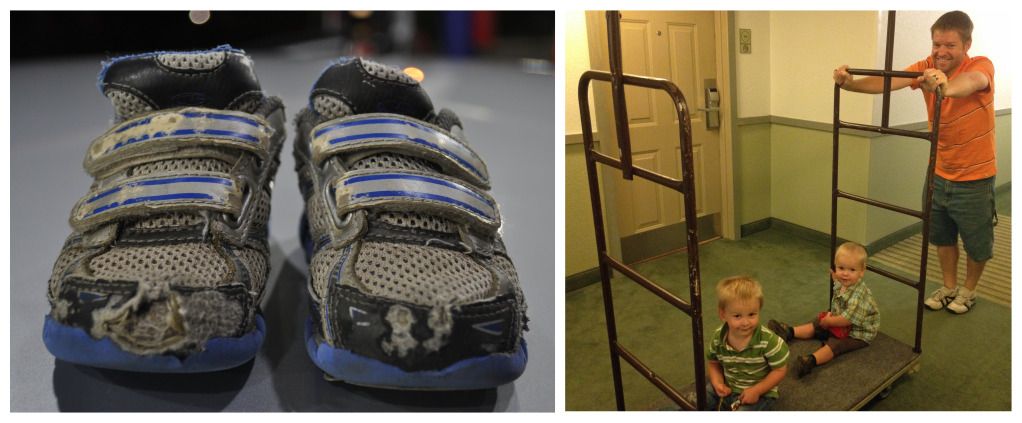 One of the car salesmen was Cuban and recommended La Carreta. We had plantains for an appetizer and they were pretty good. We rarely get dessert but this time we got two! We had tres leches and Cuban flan.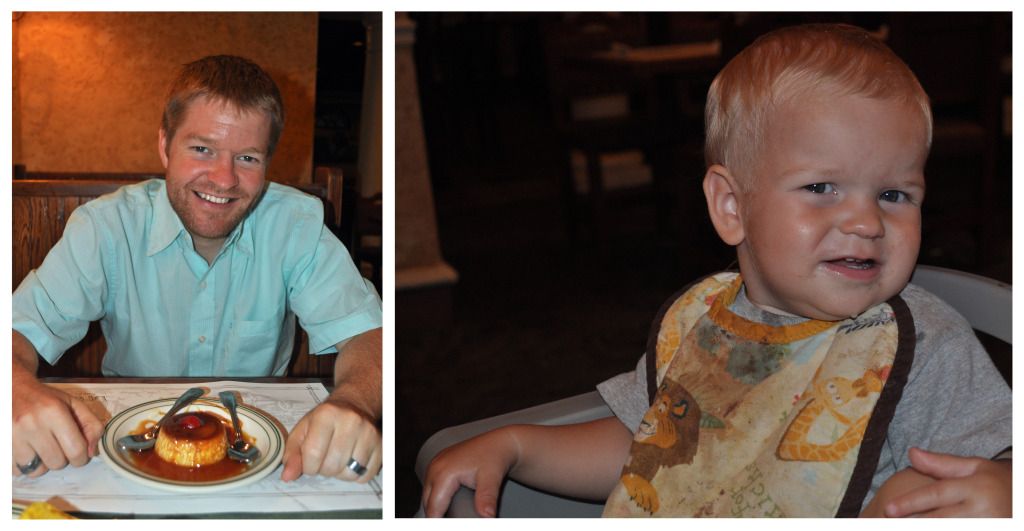 The next day was rainy again and it was just supposed to keep raining so we loaded up the boys and drove around Coral Gables. The trees and houses were amazing! We also saw the Biltmore Hotel and the Merrick House. We wanted to go on a tour of the Biltmore but we had gone to Jacksonville earlier and offset our plans so we missed the tour day. But it was still cool to see from the outside.
Everything was sopping wet after so many days of raining so we went to see a movie. This was Edison's first movie in a theater. We saw Chimpanzee. We were so early to the theater that they had to unlock the doors for us when they noticed us trying to get in. Edison and Alex did fairly well during the movie but it was probably because we had almost the whole theater to ourselves and we let them wander around.
After the movie, we headed back to the hotel for naptime. When we woke up, it was sunny so we went to a beach that I had read online was family friendly. Turned out it was just a park. Of course, it was flooded but it was a pretty view!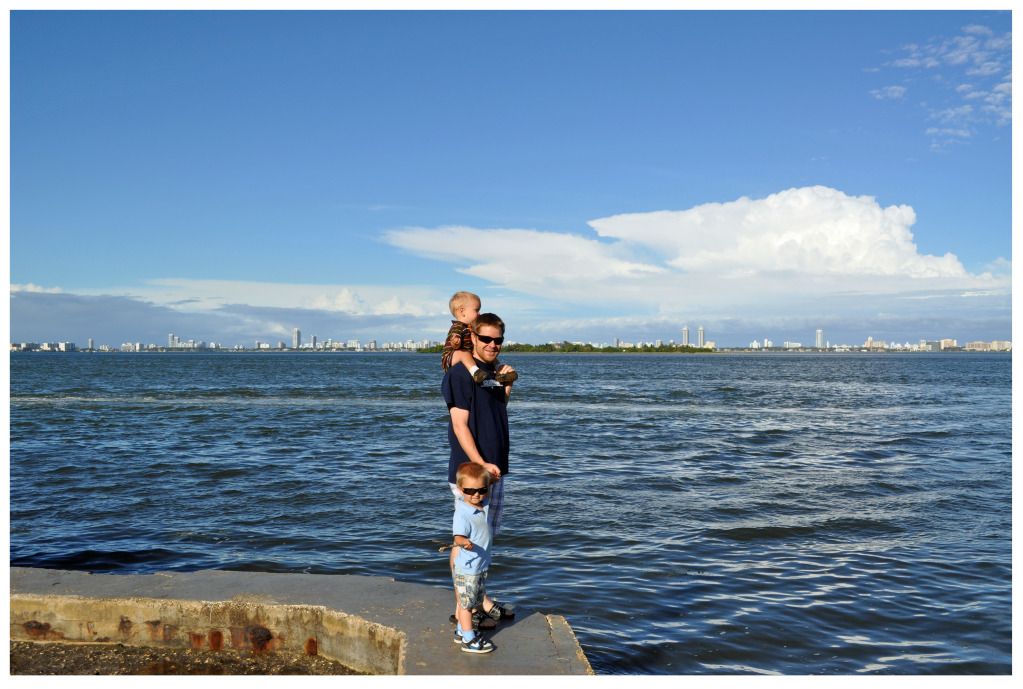 We went to another early dinner. We ate at a Haitian restaurant called Tap Tap. We had malanga fritters (akra) as an appetizer and it was so delicious that we ordered another one after we finished our entrees! Sam took this picture of me before I dropped my dinner down the front of my white shirt. Sam had shrimp in coconut sauce and I had stew chicken.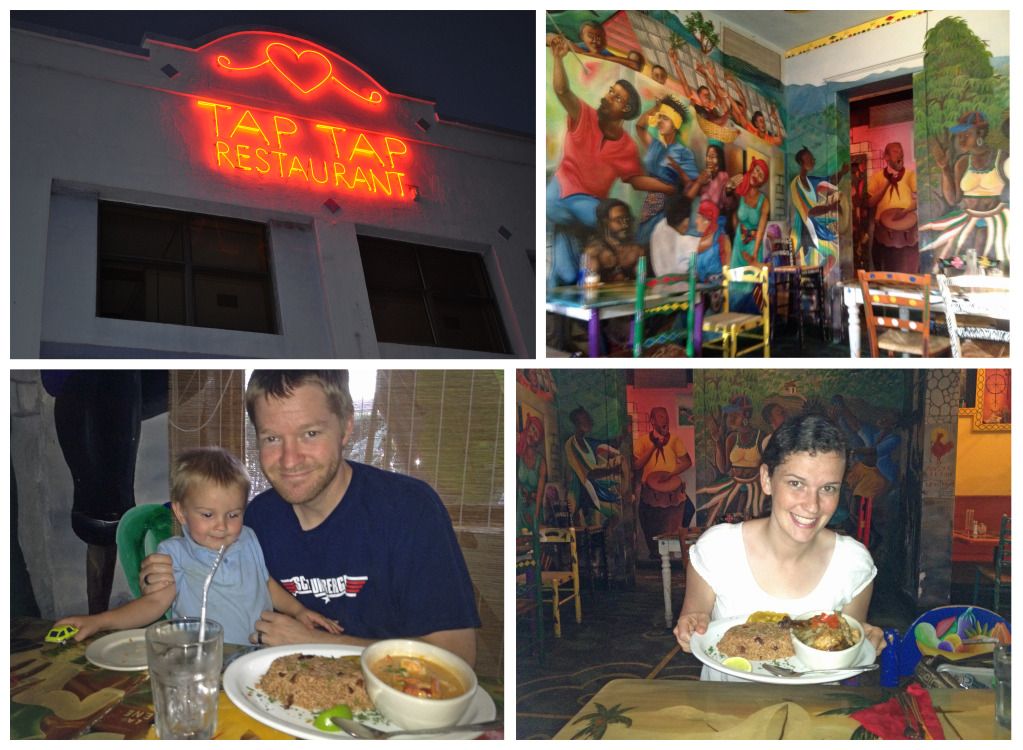 We happened to drive by the Miami-Dade Police Department and I noticed it didn't look the same as it does in CSI: Miami. After some research, it turns out the majority of the show is filmed in California. I was kind of disillusioned by all of Miami after that. Everything I know about Miami is a lie!

Edison was sleeping horribly by this point. He woke up an hour after he was put down.