Sam got to spend Father's Day with his father! It was fun to have a party for the holiday.
Alex got his Daddy a toy that they can play together. I think it is more for Alex than Sam though.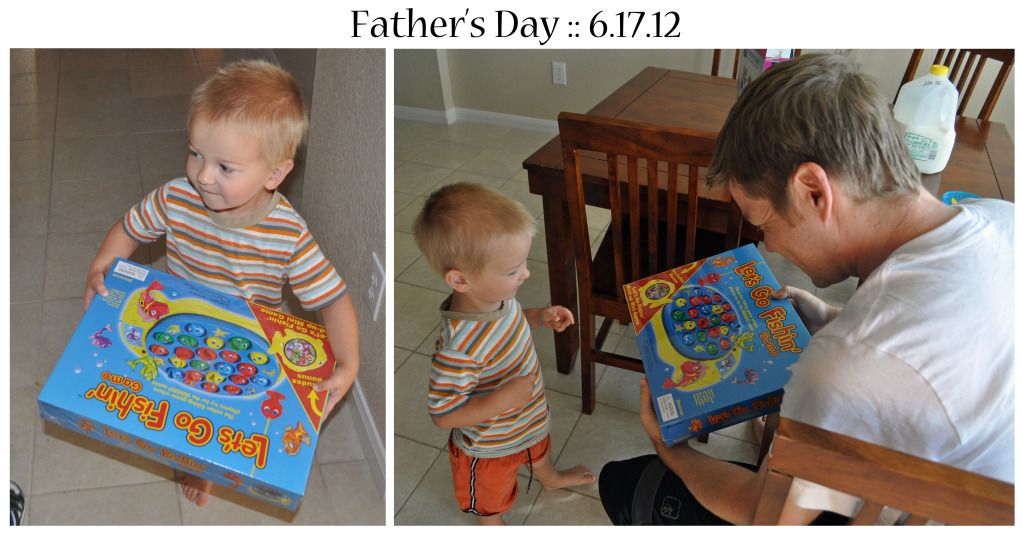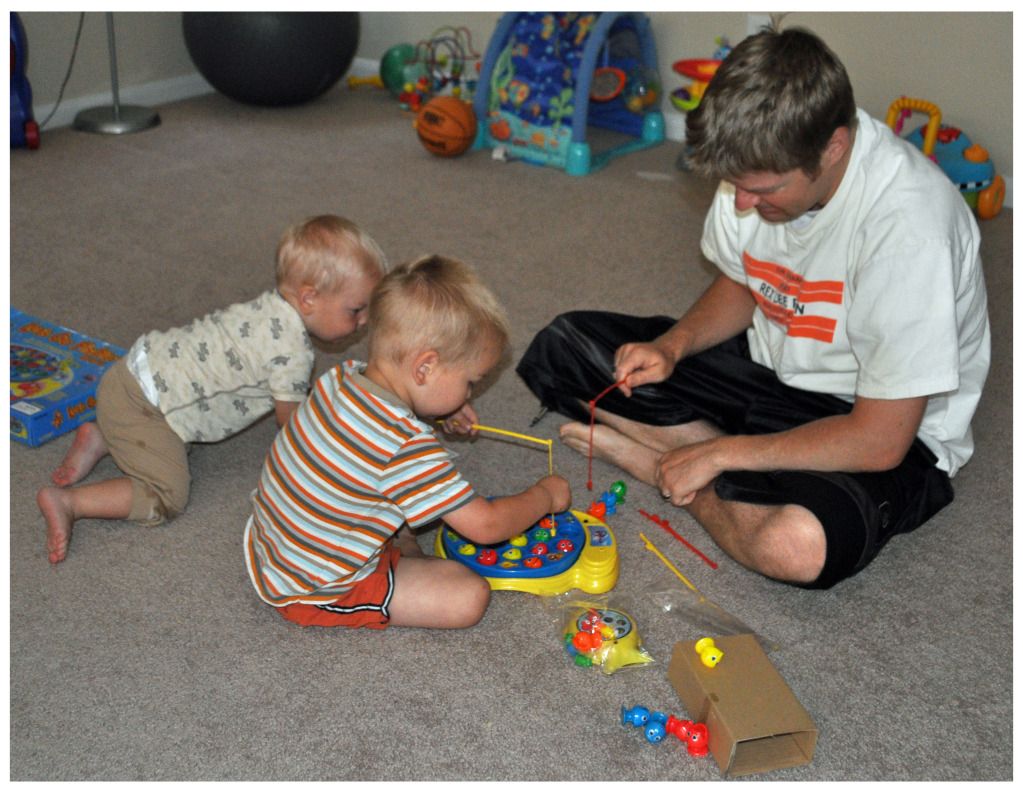 After church, I forced the boys together for a happy picture. Sometimes I wonder about all of these pictures we take. I wonder if anyone will even care in 20 years. I hope the boys appreciate it.
Marian was helping me make dinner and Edison kept sneaking in and grabbing strawberries. Little robber.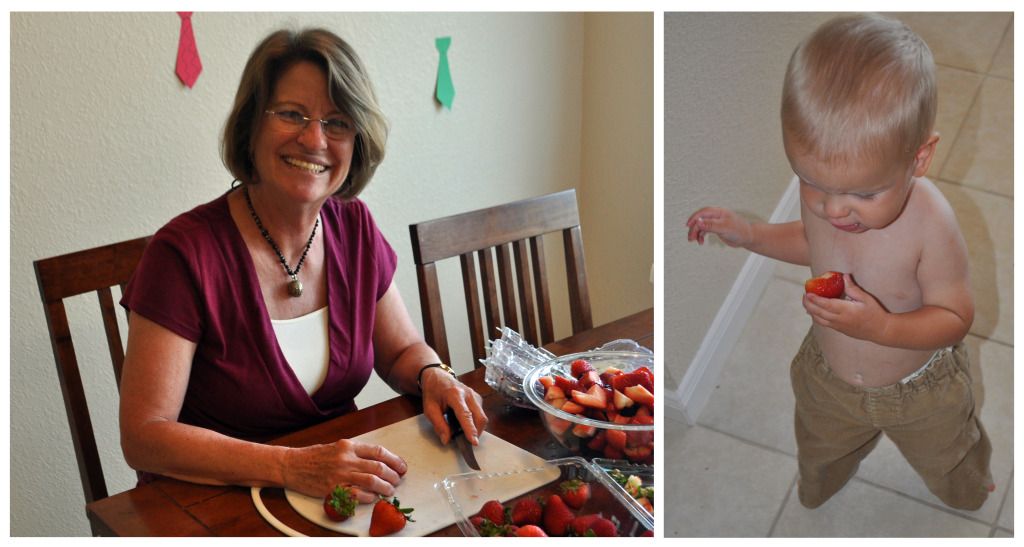 While the boys were taking naps, I made little ties to hang on the walls. I think I should start designing ties because some of them were pretty awesome.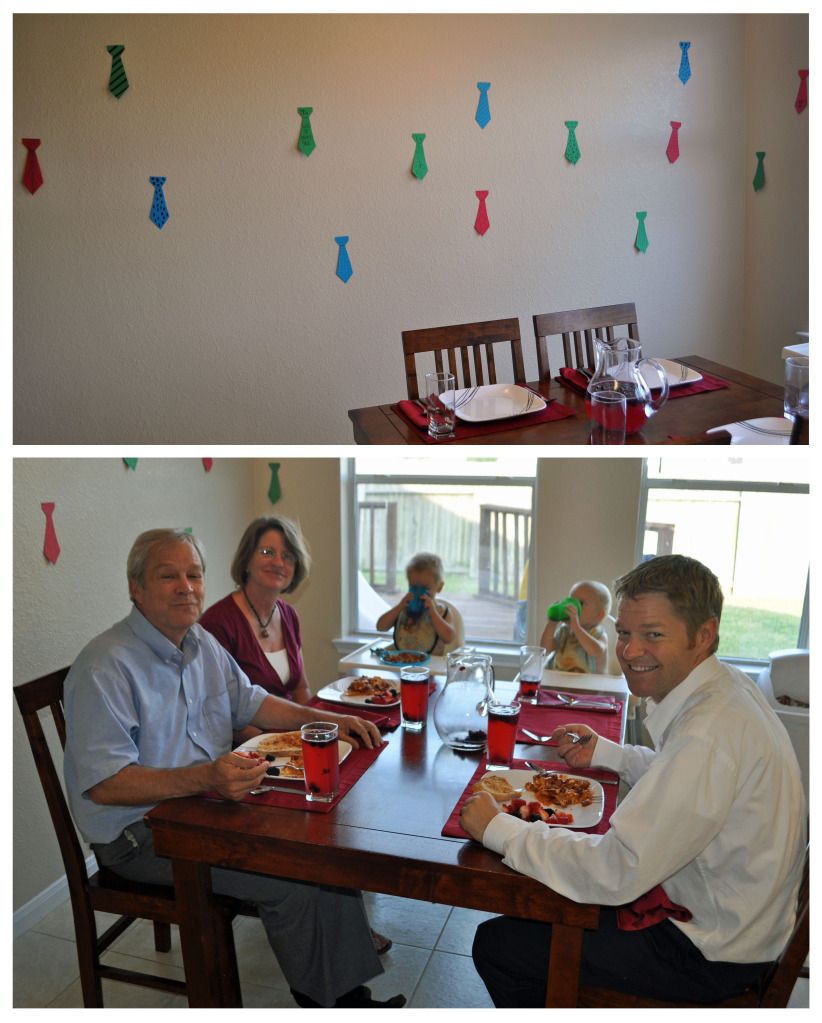 After dinner, the daddies got more gifts.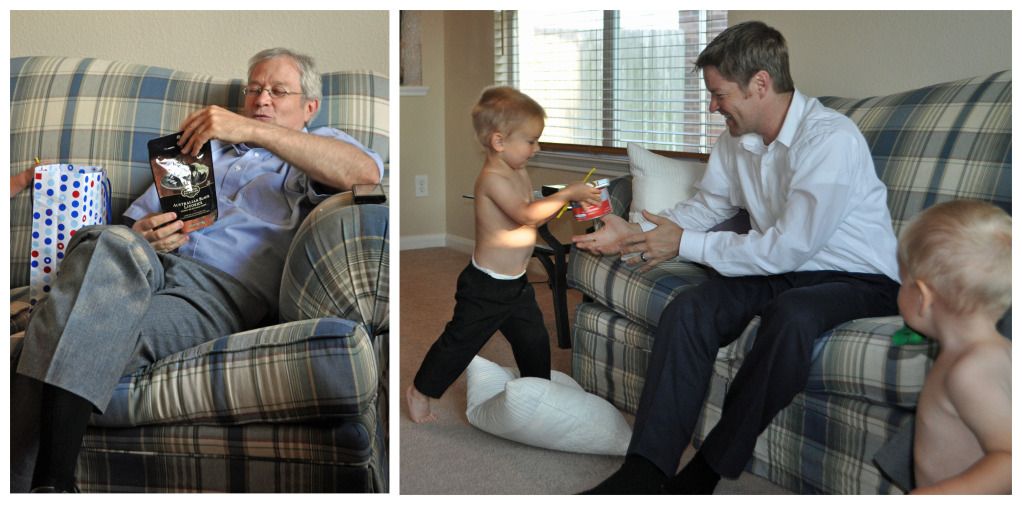 Then we had dessert. Angel food cake is so delicious and yet the boys only wanted the toppings. Crazies!