I like to be all caught up on the blog before the end of the year so that everything will be included in the same book. Here are a few miscellaneous things we have been doing:
Sam got me a paper shredder for my birthday. This is a superfluous thing that I never would have bought myself but I love. Now I am shredding all of our mail and tearing apart magazines so I can shred them, too.


People don't believe us when we say that Edison is the brother who does the bullying. Punk.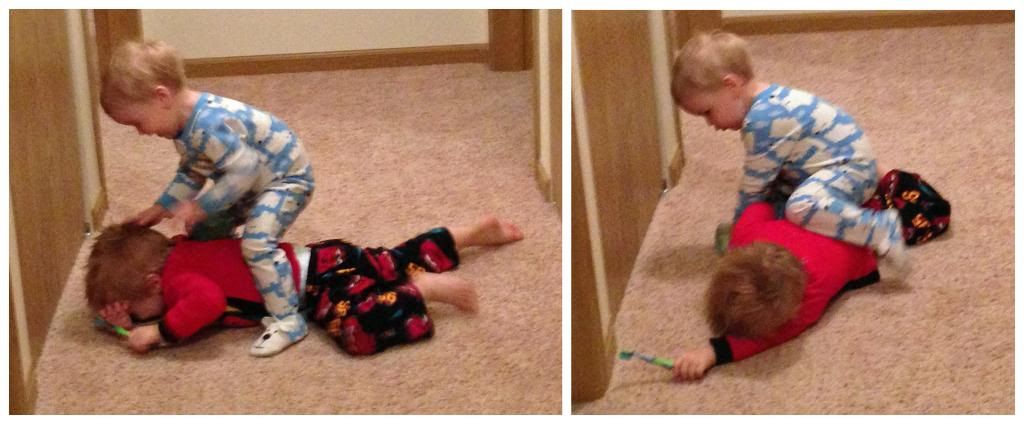 Sam had to go to a recruiting trip to Pocatello and he flew into and out of the Salt Lake City airport. He happened to be in Layton at the same as Anna was in town from Ohio. This was his first time meeting our nephew Luke. I am jealous because I still haven't met him!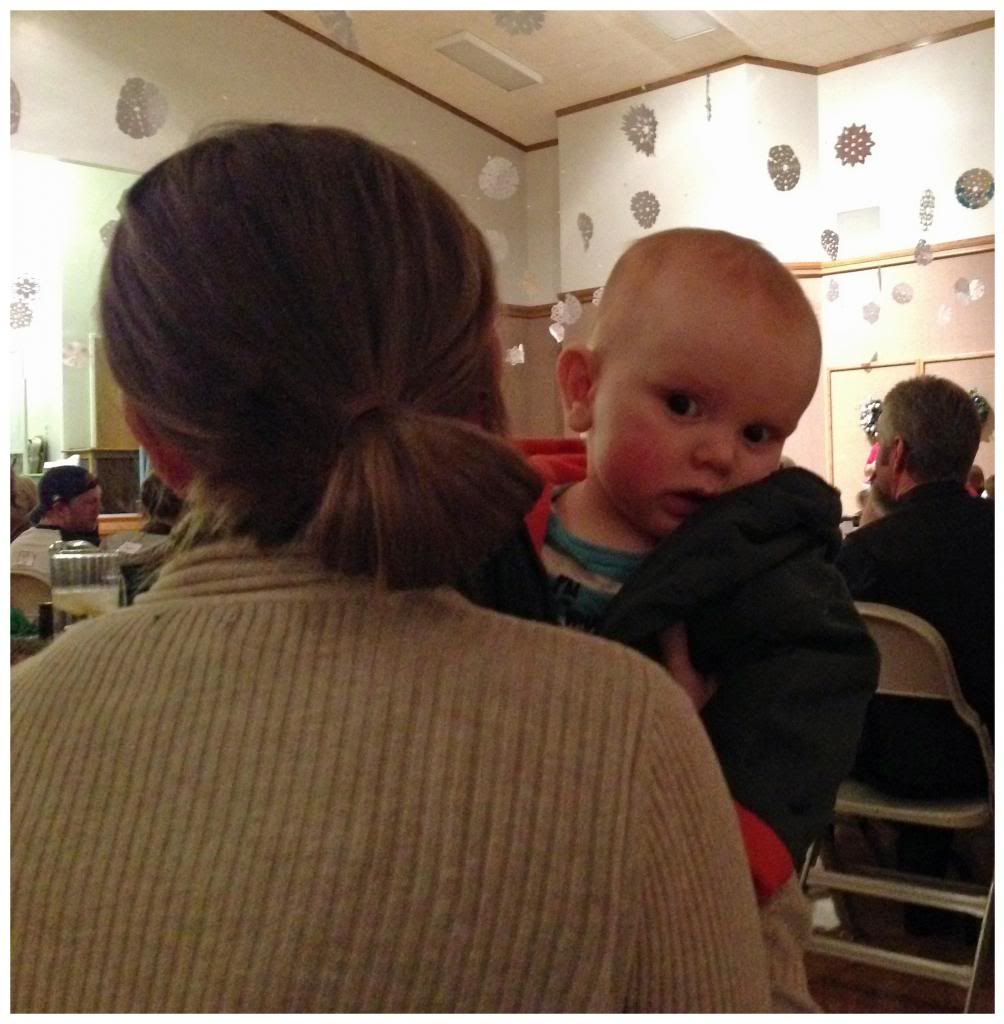 We are sinners and take pictures of the boys during prayers. They are just so adorable. Edison understands that he needs to have his arms folded but if he wants to eat or drink something during the prayer, he jut does it with his arms folded.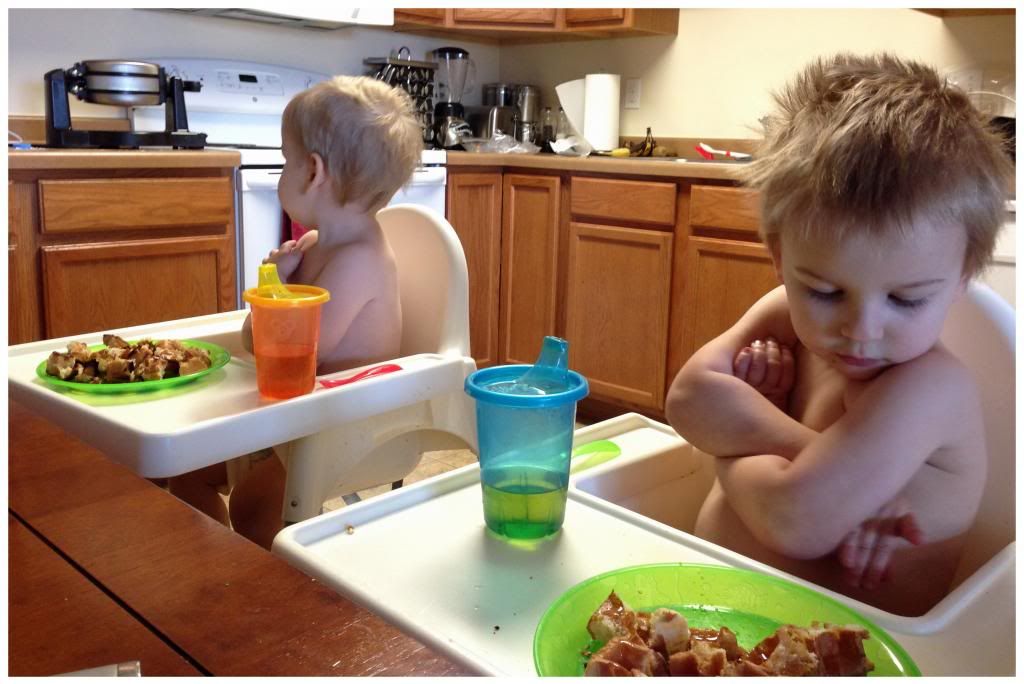 Scriptures and family prayers at night is clearly a very reverent time in our house.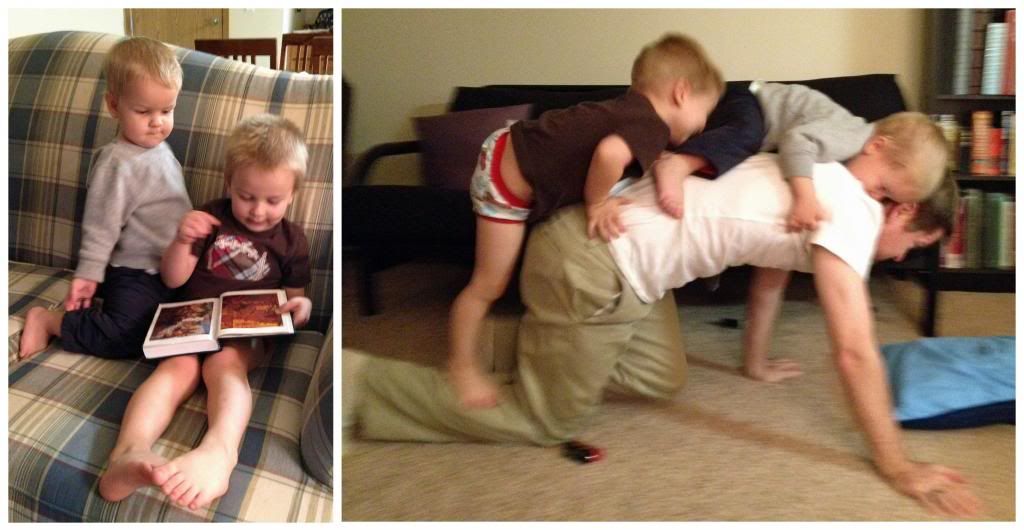 These boys are such good frenemies.


Edison is a weird one. "Ooh, look at this garbage can! I think I should put it on my head and wander around running into things." My raucous laughter probably encouraged it though.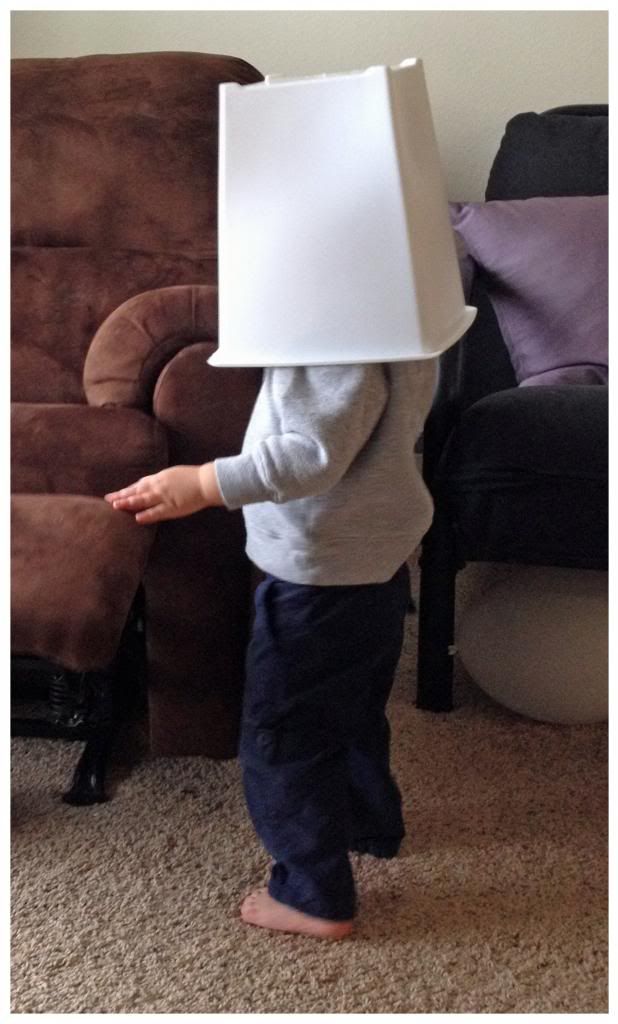 I am not sure why, but Edison has been falling asleep really early. He finishes his lunch and then falls asleep on my chest while Alex finishes lunch. I love his snuggles.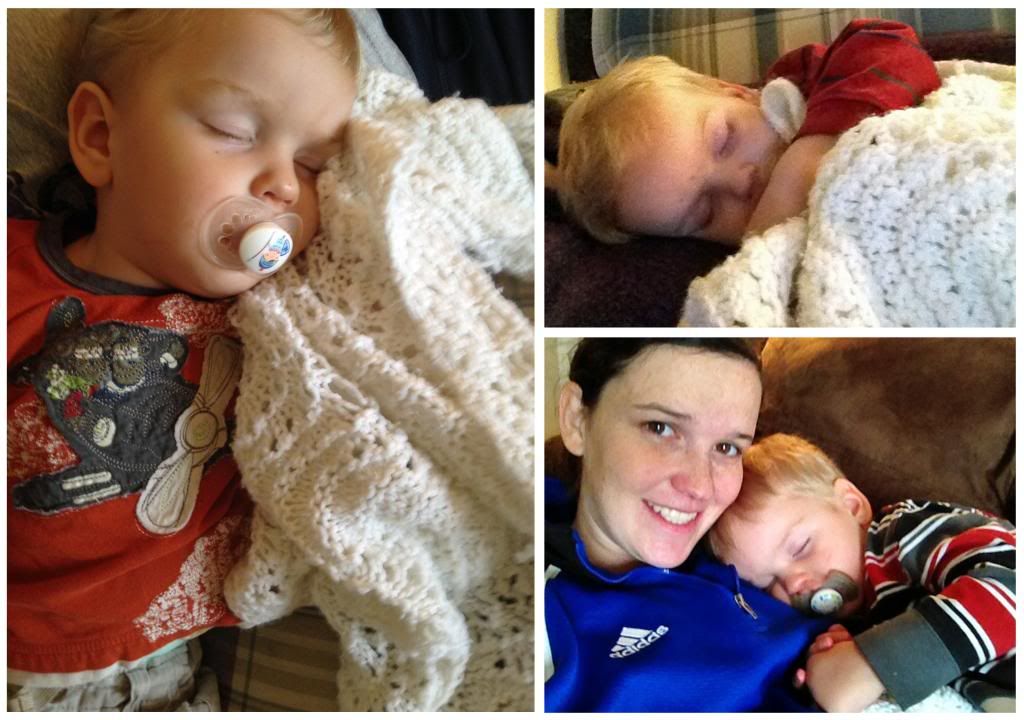 Alex loves "moo-zies." I love sneaking healthy things in the smoothies.
We wandered around Walmart for a few hours while we were getting the oil changed in our truck. I think we probably looked like crazies sitting on the floor of the toy aisle playing but the boys had fun.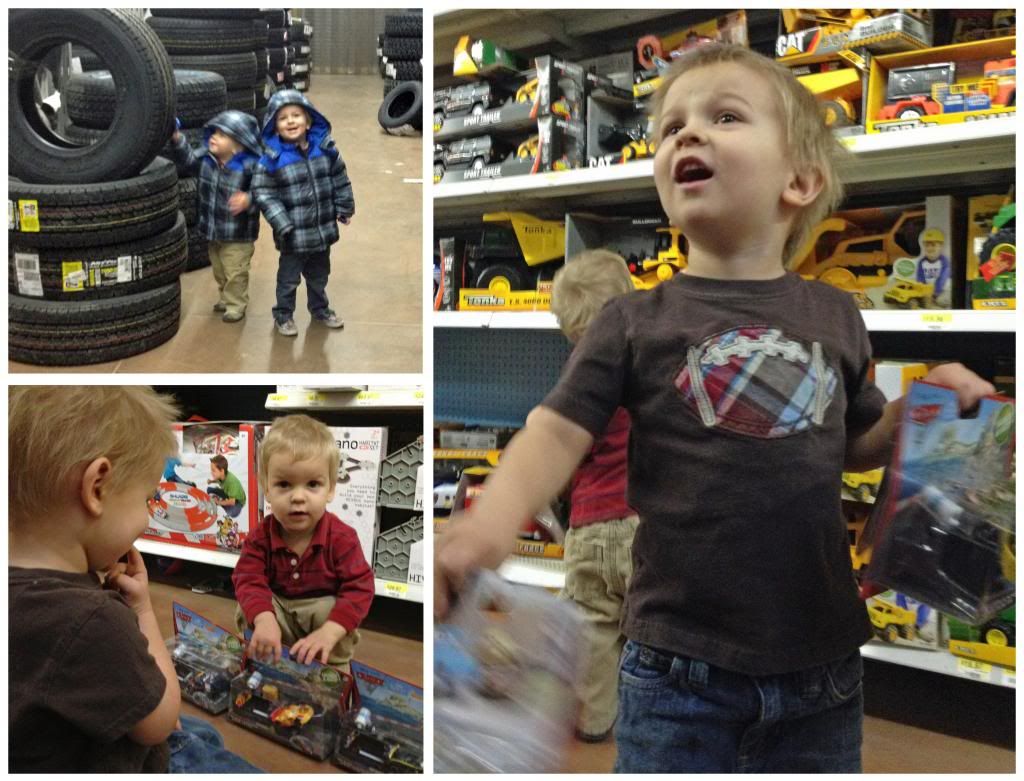 Other things we have been doing:
-Sam was released from 11-year-old scout leader and has been called as the 1st counselor in the Elder's Quorum Presidency.
-During the first big snow storm at the beginning of November, Sam went out to shovel around the truck and scrape the windows so he could go to the gym. He started the engine and then started shoveling. When he tried to get in the truck to go, the doors were locked! We only had one key so we had to call a locksmith. Aye yi yi.
-Edison makes the cadence of counting while pointing to things but when we ask him how many of something there are, he always answers, "Two."
-Alex has started saying, "Remember when I was little..." Or "Remember when I was tiny..." We think this is hilarious because he is still little but he thinks he is an adult.
-Alex seems to have figured out left and right without me teaching him...
Alex: Mommy, my left foot is hurt.
Emily: Your left, eh?
Alex: Yeah, this one (points to left foot).
Emily: (head explodes)