The night before the big day, as I was tucking him in bed, I tried to get him excited for Sunbeams.
Emily: Tomorrow we are going to church and you're going to Sunbeams!
Alex: Sunbeams? I'm a Sunbeam?
Emily: Yep!
Alex: Ooooh.
It is a new year and Alex is three. That means he moves from nursery to Sunbeams. I will miss having Alex and Edison in nursery together but I am excited for Alex to move onto Sunbeams. He is ready; I just wish I were more ready. He was a little nervous to go into primary with all the big kids. I had told him that he wouldn't get treats like he had in nursery. But then the teachers gave him a pencil and said that there would be snacks! He was set from then on. When I picked him up, he was so happy and was going on and on about everything that had happened. He is getting so big!
Final week in nursery!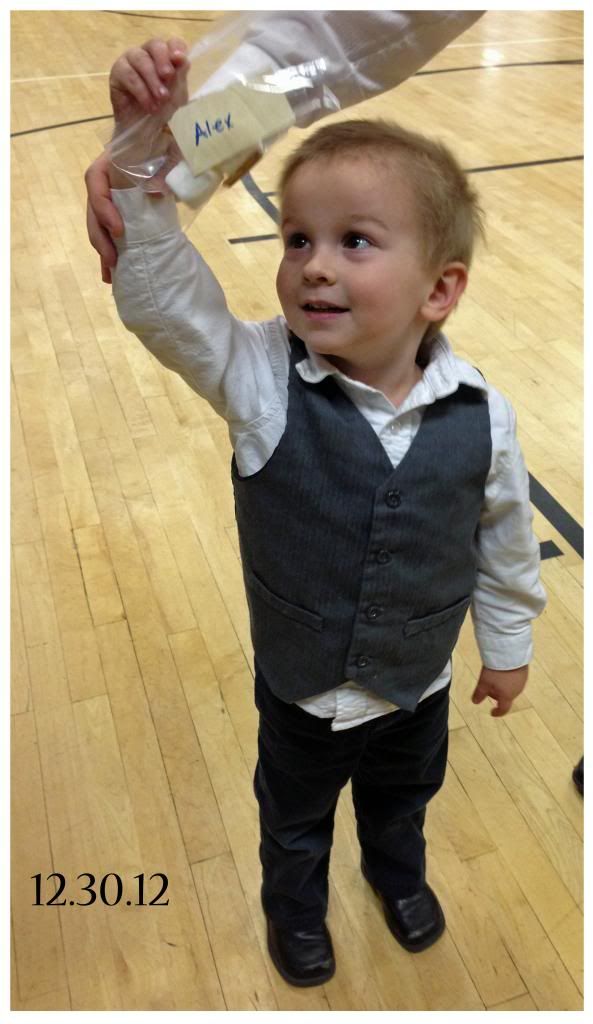 Edison is not adjusting as well. He freaks out that he is being left alone and Alex is going somewhere else. I think it will get better though.