We have moved again. Within the city of Williston and just a few blocks away from where we were before. We were able to stay in the corporate housing for six months. That time expired and we had to find our own place. It was nice to have a few months to find a place that we really liked. The move was supposed to happen just five days after I got back from Arizona. We got our keys to our new place, but the moving company wasn't able to make it out for another six days. I don't like sitting around and waiting, especially since we were already paying rent at the new place. So we started carrying things over ourselves. We moved the entire kitchen, both bathrooms, all of the toys, and the picture frames by ourselves. Sam would bring loads of stuff over in the truck at night and then I would bring over the boys the next day and unpack everything. It was nice to unpack without having to maneuver around a ton of boxes. But it was a lot of trips up and down stairs, both at our old apartment and at the new townhouse.
A few days before we started moving, I pulled all of the boys' toys out of the closets. I keep a few bags of toys put away so don't have so many to dump out each day and also so they don't get sick of their toys. I can switch them out and it is like they got all new toys.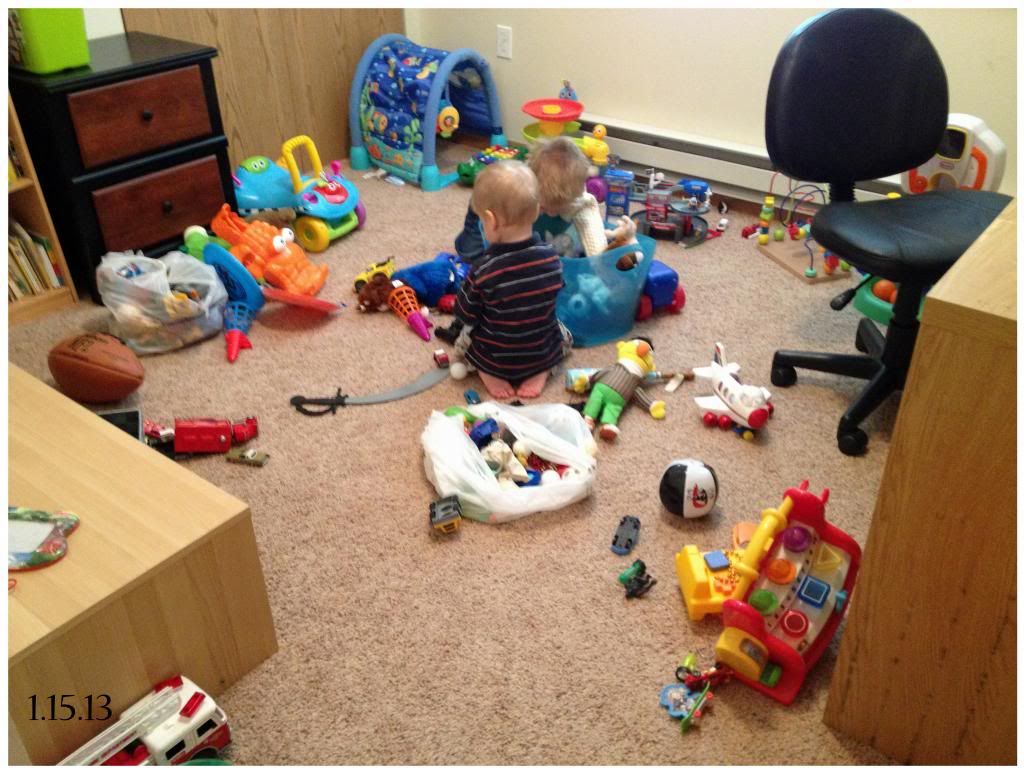 They loved playing with the mess at the apartment but they also loved playing in all of the empty space at the townhouse. It was fun to have a new, empty area for them to run around in before the movers brought the furniture. They don't get a lot to run around outside very much because of the piles of snow.

Once we had moved all of their toys, they were stuck at the apartment all day with no toys. They found ways to entertain themselves.
We had to get Alex a bed since the townhouse isn't furnished. Mattress shopping was an adventure. Alex was good at testing them.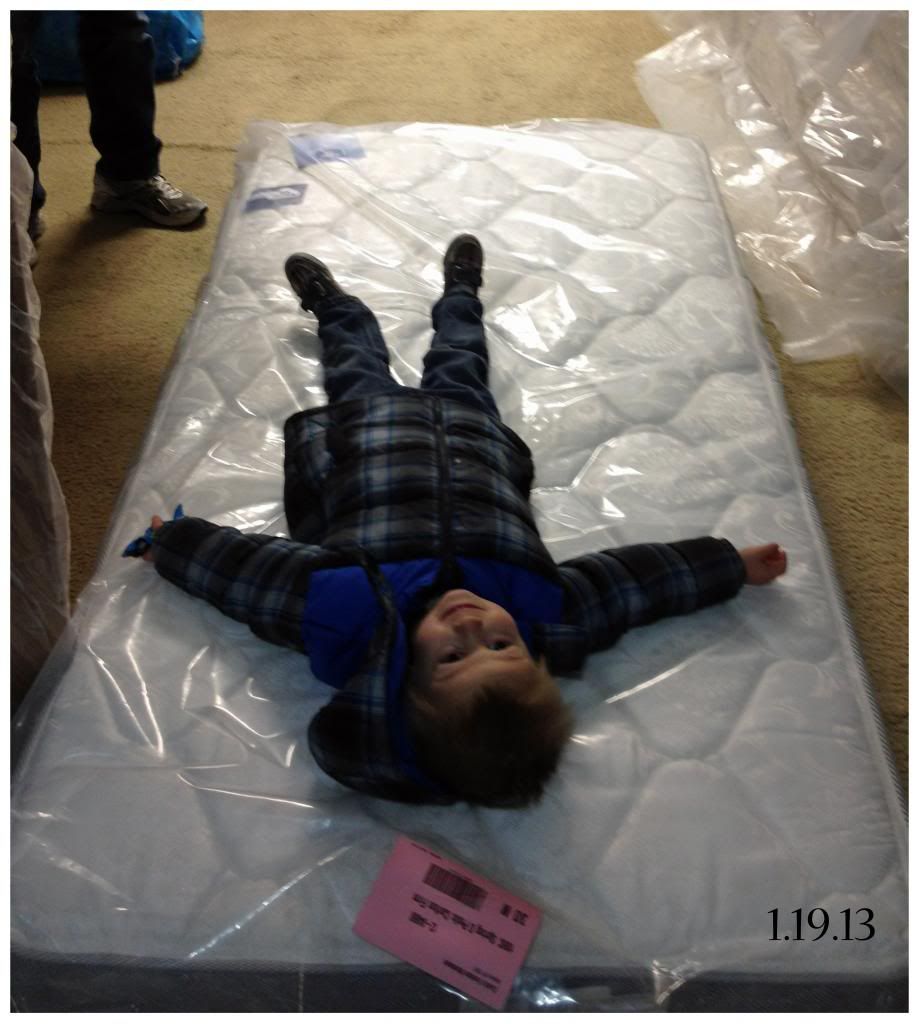 The moving company came during two days. The first day they moved furniture and the second day they moved the rest of our stuff. Sam was at work and I wasn't able to help the movers and watch the boys so my friend Alyssa watched the boys. She was a total saint. She watched them for four hours the first day and two hours the second day.
We didn't even have to vacuum or clean the apartment after we moved out. That was really nice. We just took our belongings and walked away. It made the moving process a lot easier.