Today's post is a little late because I was busy doing one of my favorite things: playing with friends. I didn't take any pictures of that though so I will have to post the other pictures I took today.
I love when the boys play well together. They have been at each others' throats a little too much recently so it makes me happy to see them as friends. Although eventually half of the Hungry Hippo marbles went down the stairs while the other half went in Edison's mouth. At least they were doing it together.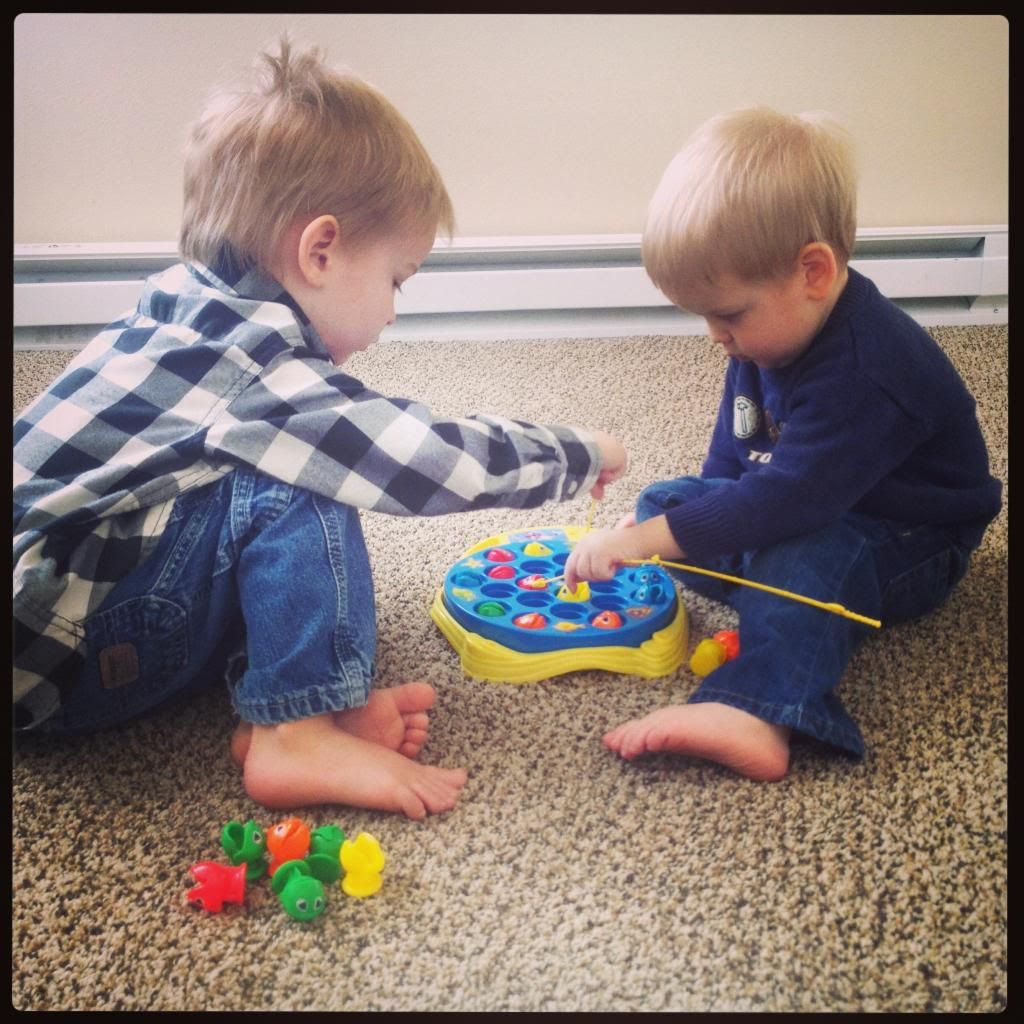 I love cooking and I really want to pass that on to the boys. I also want them to have traditions that they may want to continue with their kids. So a few years ago we started having pizza every Friday night. Things come up so it doesn't always happen but it is the one meal that they can count on coming around again and again (since it is rare that I make the same recipe twice). Although that doesn't make them eat it any better than the other meals I make. They were super fascinated by the pizza dough today. I have no idea why they were eating/kissing the Bosch.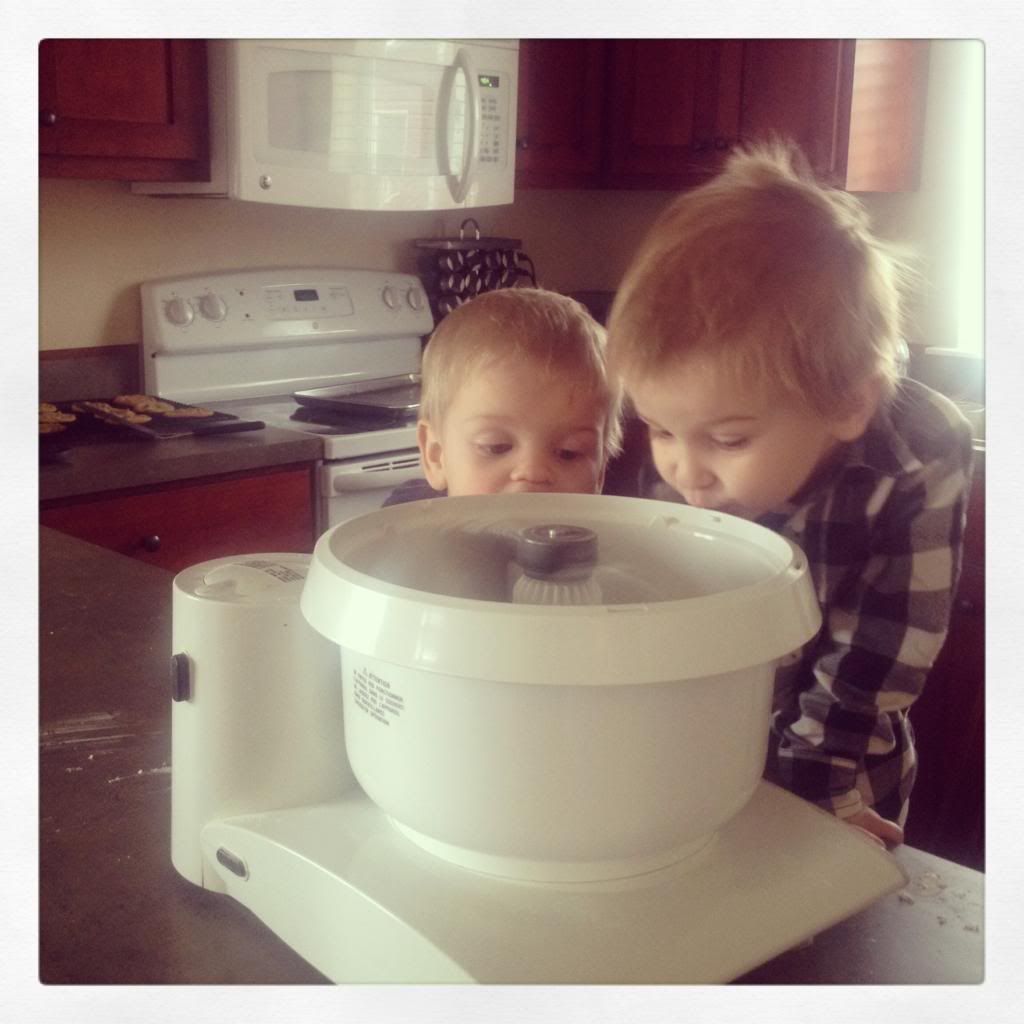 The Nuggie is always pulling out Sam's shoes and wearing them around the house. He is such a studly little man. I love his lips saying, "Shoes."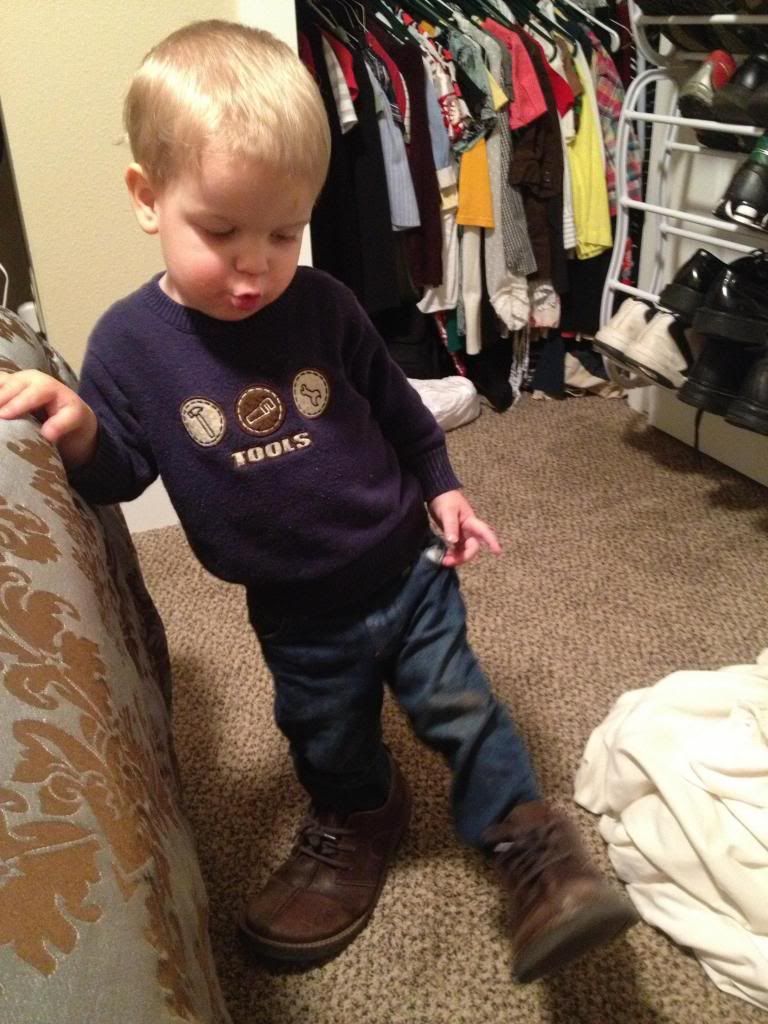 These kids are definitely a favorite. It was a good day.