That sneaky leprechaun visited the boys again!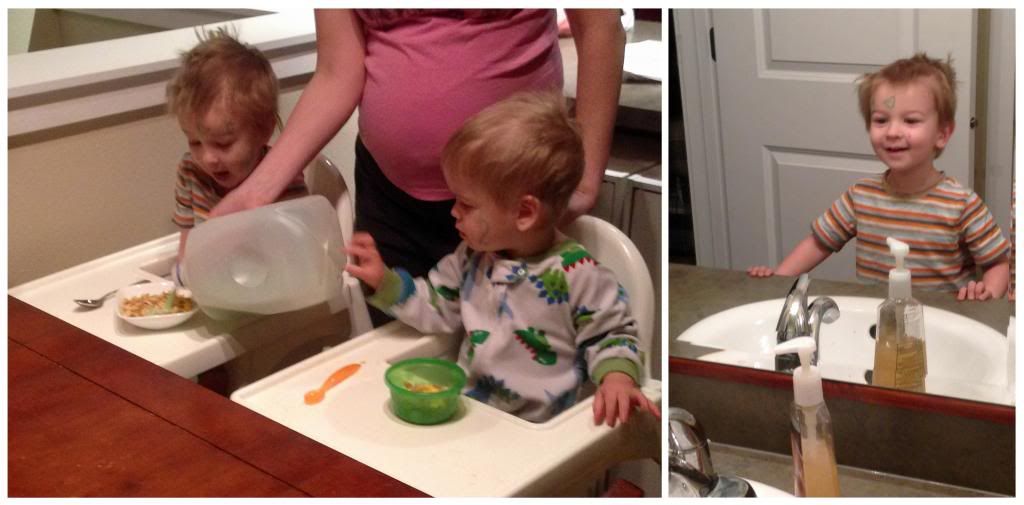 Green milk, green scribbles on their faces, green toilet water, and furniture everywhere. They woke up and were very confused. I made green mint chocolate chip cookies today for a church activity. They were gone really fast so I hope that means they were good!

Sam got pinched right at midnight for not wearing green. The emeralds in my wedding ring make it so I never have to worry about that happening to me! Happy St. Patrick's Day!