Being a mom is hard work sometimes. Today was not an easy day. I made it harder for myself today by having a bad attitude. I am not sure what was going on, but I was not getting along with the boys and I was sick of Alex's incessant talking. Seriously, that kid can talk. Most of the time I think it is really cute but today I didn't want to hear it.
We went to the library for story time and there was a craft at the end. Edison was using the markers to write on his hands and then wipe it on his shirt because he didn't like it on his hands. I was not happy.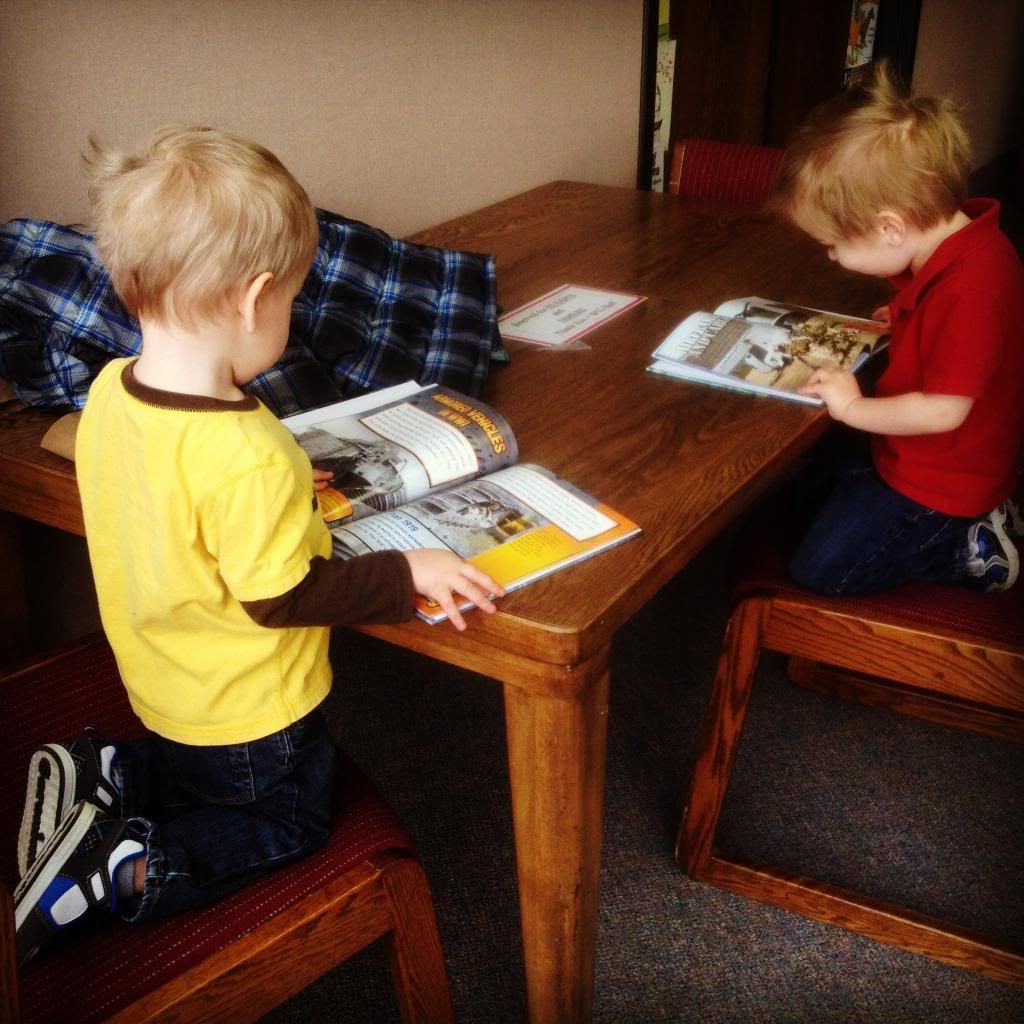 We had to go to a few stores on Main Street which meant walking from our parking spot that was not very close. There was so much whining and tripping and it was so cold and windy.We went to the dollar store for the first time. It looked more like a garage sale in there and they didn't have what I needed. I let the boys each choose a toy because I felt sorry for the worker sitting in there alone. Then the boys fought over toys. I was not happy.
We went to the grocery store and Alex started crying because I bought the "wrong" straws. He wanted different colors. They were whining in the cart and throwing their heads back and staring at the ceiling like I was torturing them. So then we got home and I ate about two pounds (not an exaggeration) of strawberries. I was not happy.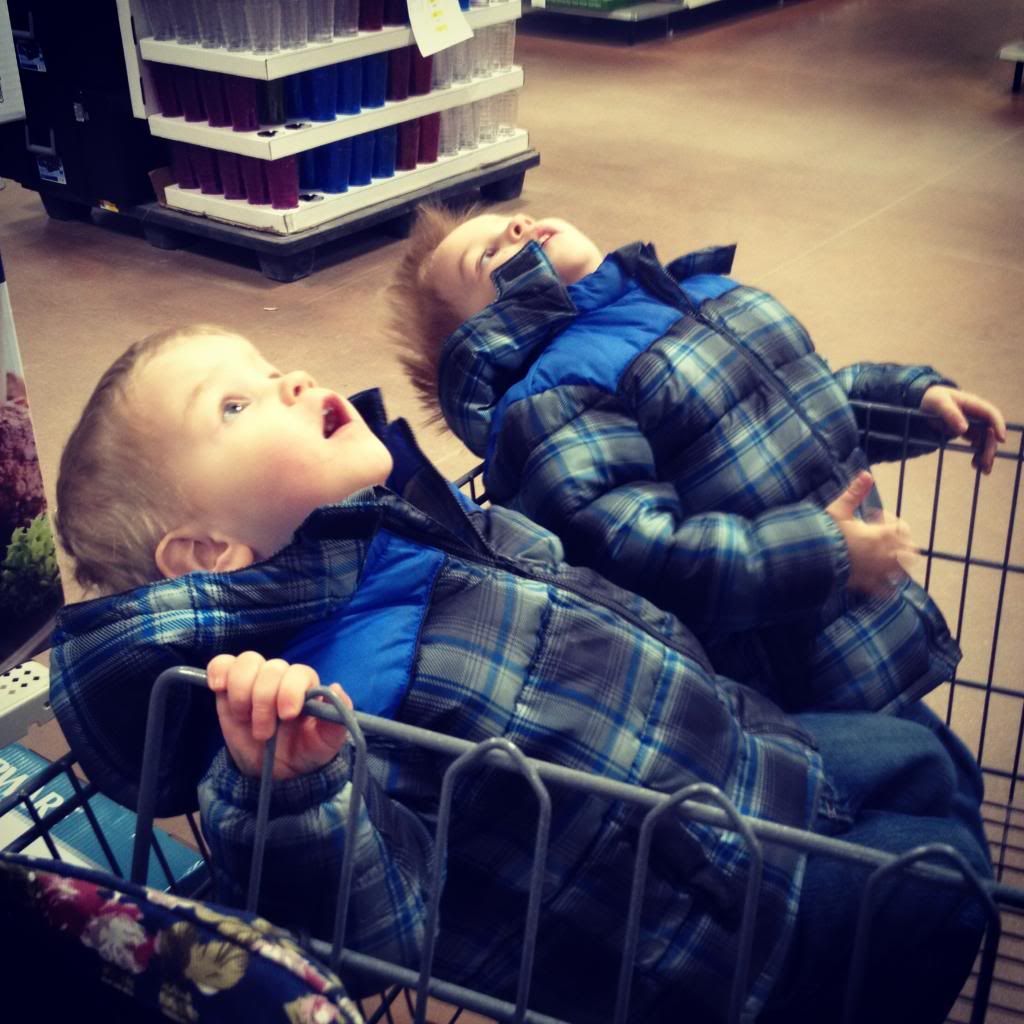 Sam got home from work and helped Alex construct the car he had picked out at the dollar store. Alex had been asking about that all day and was so happy to finally have it ready so he could play with it.
Tonight, I went to a Relief Society activity and I just didn't feel like I fit there. People were talking about how much they love Relief Society and how great it is here. I am in primary so I don't know about these great things they talk about. I can't even put into words how passionately I hate primary. Ugh. Tomorrow will be better. Tomorrow we'll be better.