Sam works on his own birthday but he took the day off for Edison. He really wanted it to be a special day. Sometimes Edison gets the short end of the stick because he can't tell us what he wants. We have two candies and offer them to the boys: Alex snatches up the best one first. We have two colors of cups at a meal: Alex yells that he wants the "cooler" color first. It is a rough life being the little guy.
We decorated the house while the boys were asleep the night before. Edison was so excited to see lots of balls everywhere. This kid is obsessed with balls. We also let him open his birthday gift from his Merkley grandparents. He got four nice new shirts and wore one a day for the next four days.
We left to Minot around 8am. Both boys fell asleep on the drive there.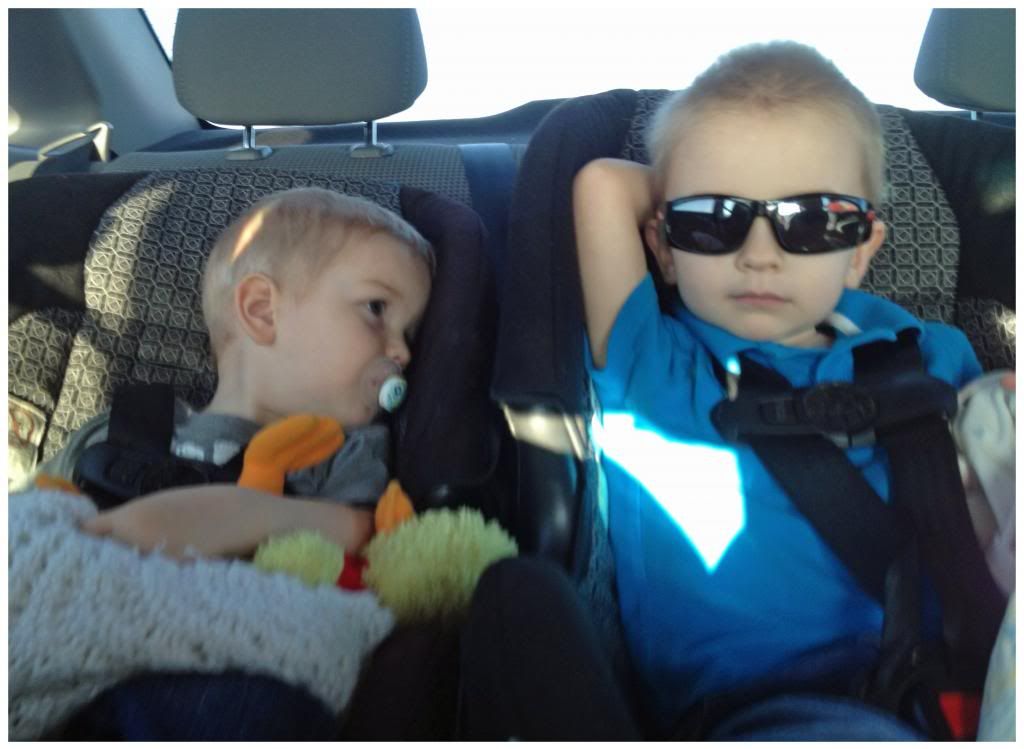 We went straight to the indoor water park. We got a one hour pass but they gave us one hour and 40 minutes! It was a little cold in the water so Edison mostly wanted to snuggle on our laps. Alex went down a water slide with Sam once, and then Sam went a few more times alone. I probably would have been able to get Edison to go down the big slides but since my present condition prohibits the use of water slides, Edison got lucky. We spent most of the time hanging out in the kiddie pool. It was the warmest and the boys liked going down the little slide.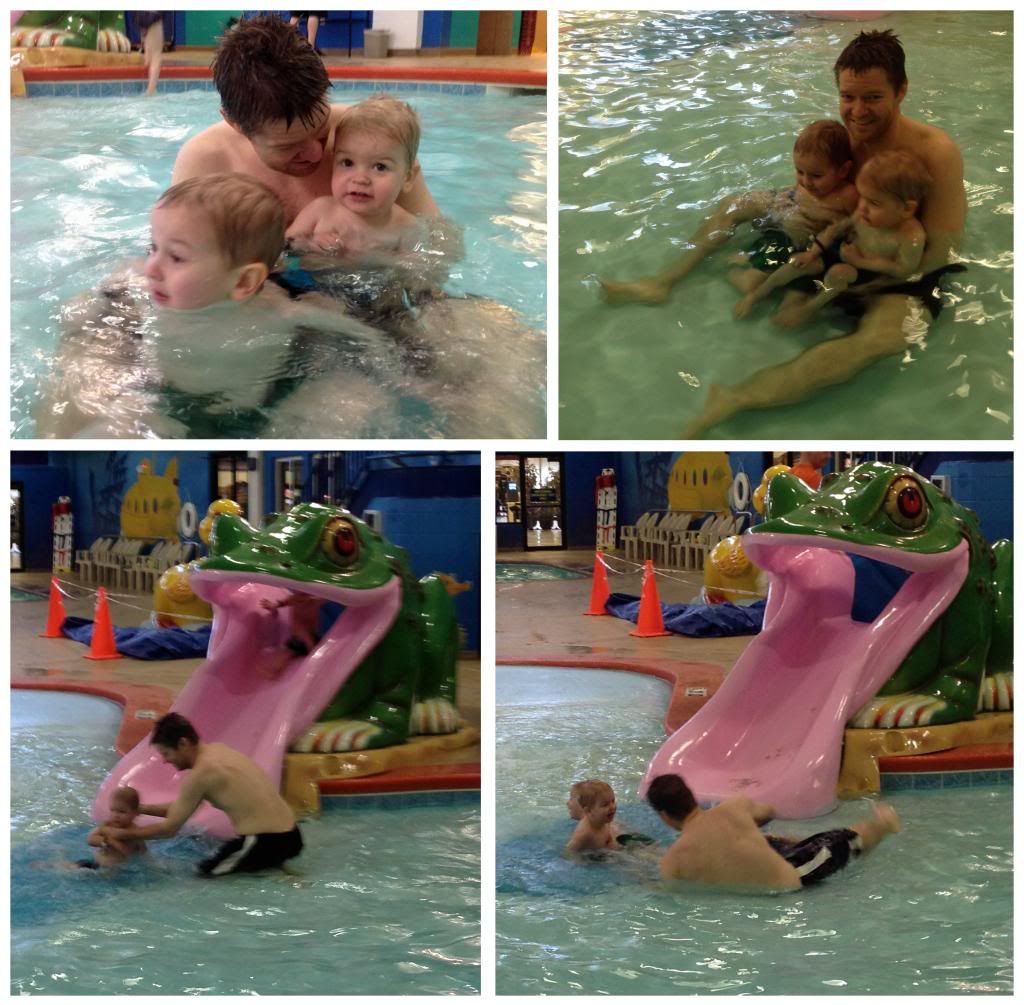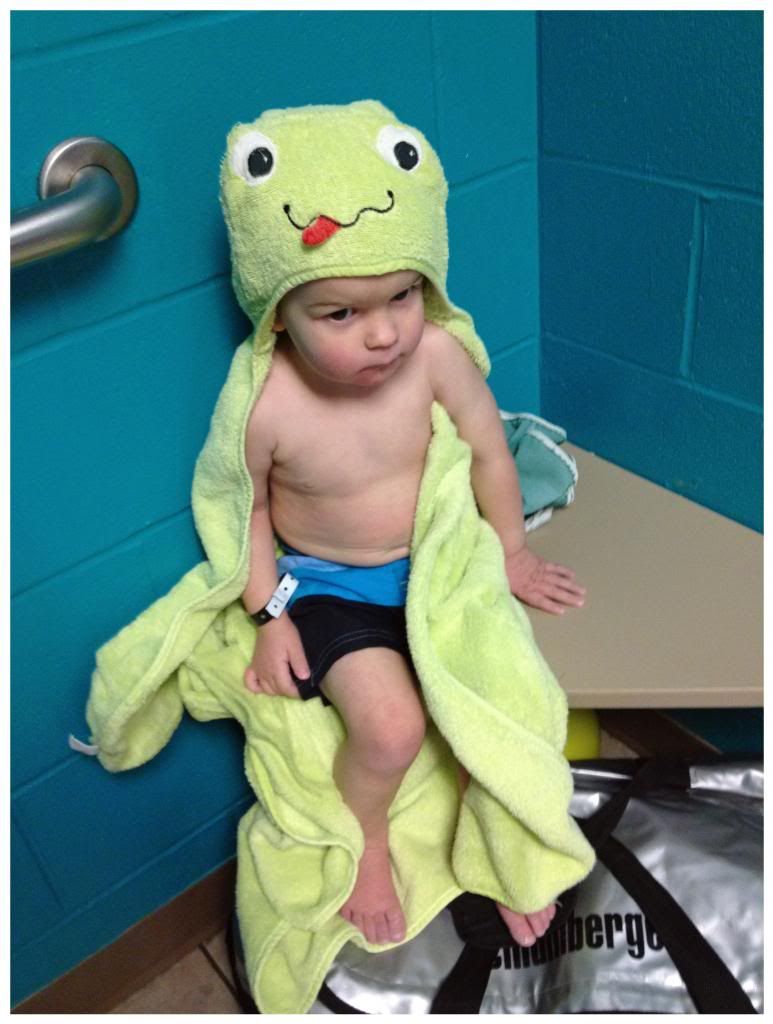 Williston doesn't have a Taco Bell and Sam really wanted to try the new Doritos taco so we went there for lunch.
After lunch, we went to the movie theater to watch The Croods. We hadn't taken the boys to a movie since last summer. They were great the whole time. The candy and popcorn definitely helped.

After the movie, we walked around the mall and let Alex pick out a birthday present for Edison. Of course he picked out something that had two monster trucks in it, meaning that he would get one, too.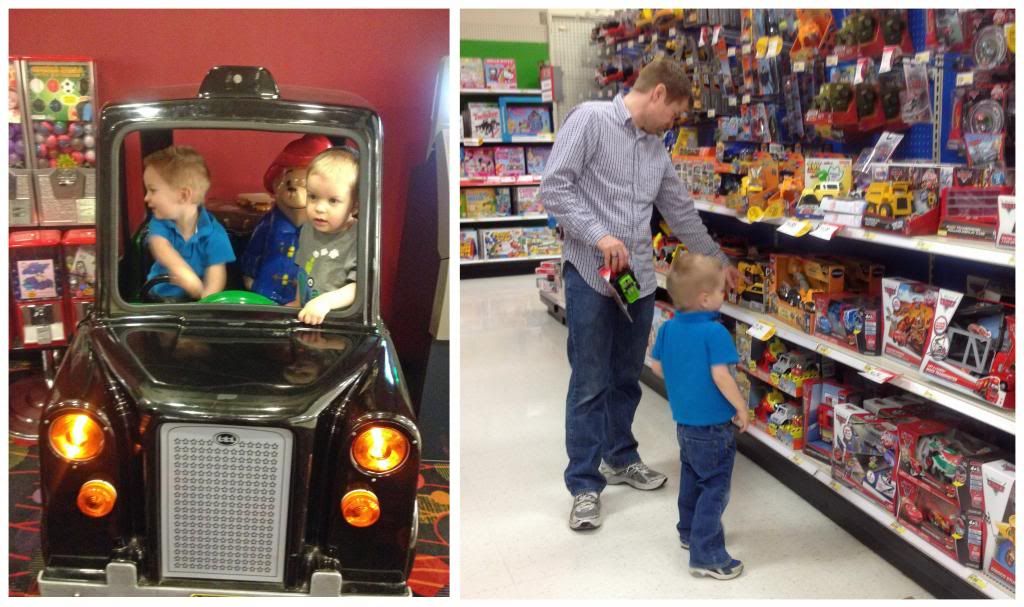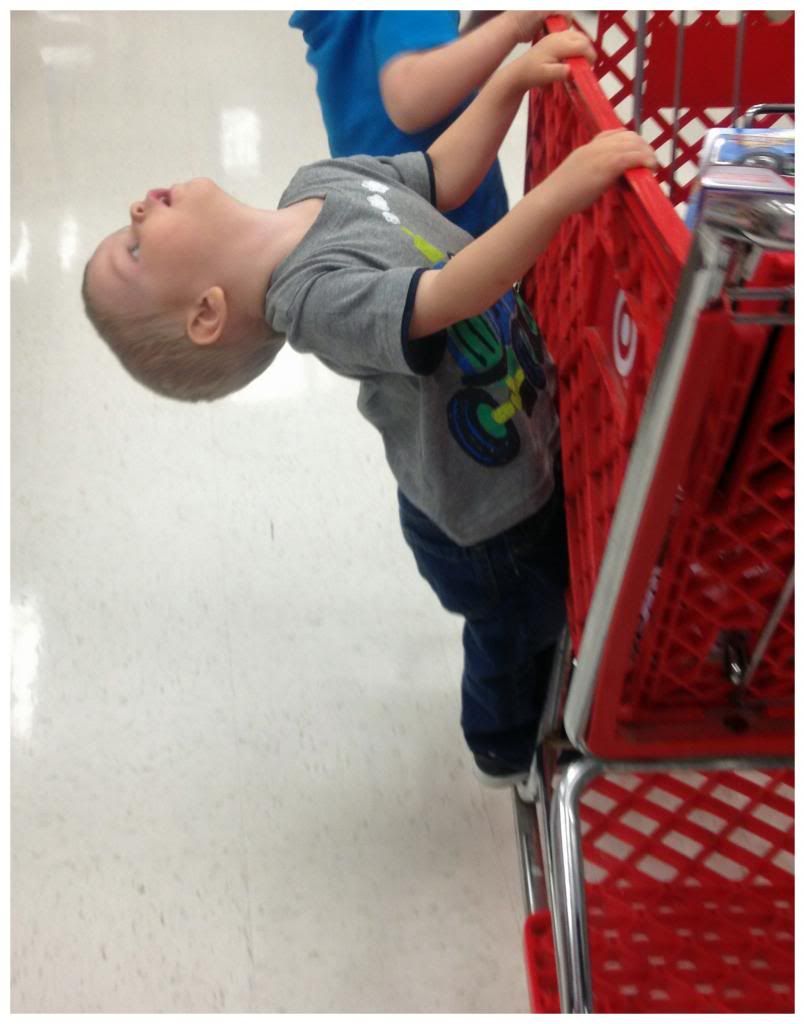 For dinner, we went to a Japanese restaurant called Sakura. Sam overheard a waitress and the chef speaking Chinese so he said to them in Mandarin, "What?! You aren't Japanese?!" The chef was so surprised that Sam could speak Chinese and then the waitress would not leave us alone. She wanted to hear Sam's life story. A waitress there was also the first stranger to touch my belly during this pregnancy. Four days later it happened again though.
I dragged the boys around to get more things for the birthday party that was coming up that weekend. We finally got on the road home, the boys with their new monster trucks in hand. It was a fabulous birthday for our Nuggie!