Sam has been on paternity leave for the last week. He didn't get this luxury after Alex and Edison's birth because he was in graduate school. It has been really nice to have him around so much. I am going to miss him when he heads back to work in the morning. It will mean less sleep for me and less fun for the boys.

We haven't had a stay-cation in years. Normally, if Sam takes vacation days then we go somewhere. It was a little strange for him to be off work and us just hanging out at home. Alex said to him, "Why don't ever day you go to work?!" It was confusing to him to have Sam home so many days in a row.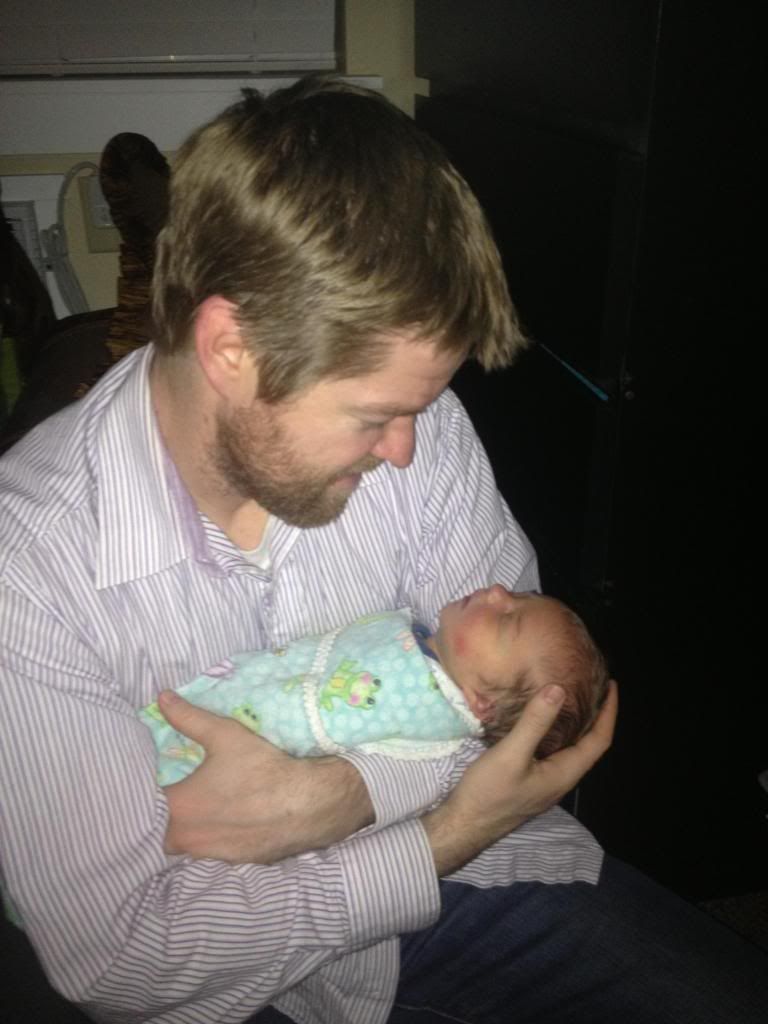 Sam leaves for Texas on Monday for a work trip and will be gone for nine days. I am hoping I can keep things together while he's gone. I have been trying to stockpile the happy feelings from having him home all day so we can make it through the time without him. He is such a great dad. We are all big fans of having him around. Hopefully I am not totally frazzled by the time he gets home!