Our friends from church invited us to go to BlackTail Dam with them. There were a few families going: the LaPierres, Jordans, and Grahams. I knew it would be fun because they are outdoorsy people. I didn't prepare very well though. As I was making our tin foil dinners, I used the last of the aluminum foil so the meals were barely closed. Luckily Larissa was totally prepared for my slacking and brought enough hotdogs for our kids to eat while our dinners cooked.
The boys started with playing at the playground. For some reason they took off their shoes but left on their socks? The playground time ended when Alex threw sand into our friend's face. She was so tough as Carrie dumped water into her eye. I felt horrible. P.S. Thanks for the pictures, Carrie! Sorry Alex tried to blind your child.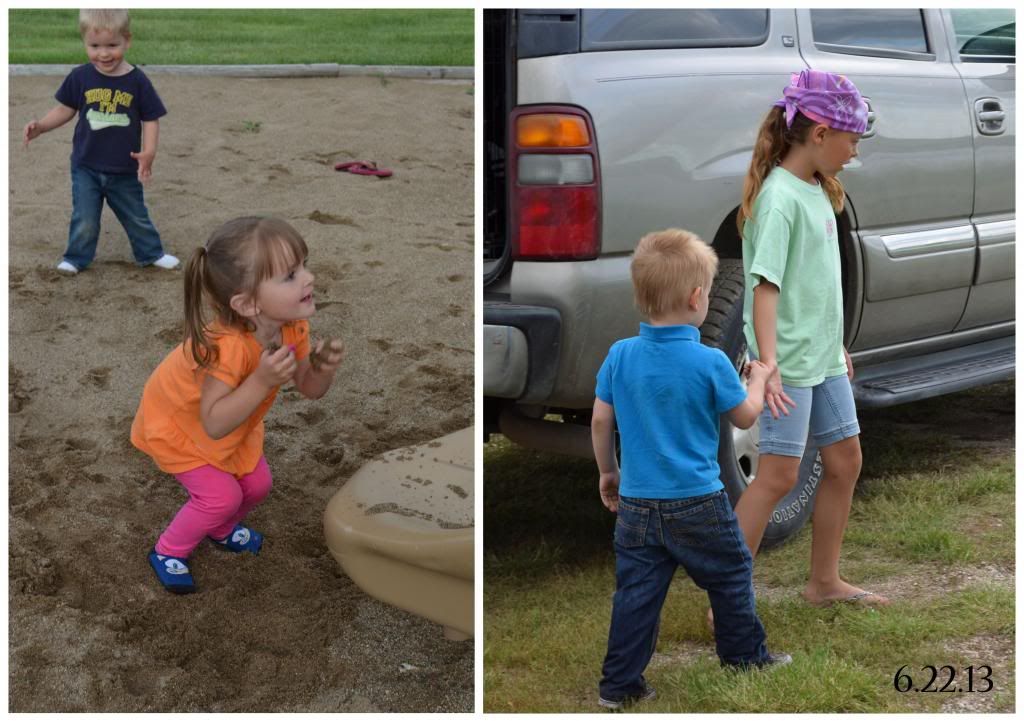 Sam took the boys down to the dock to fish while I sat with the ladies and talked. It's what I do.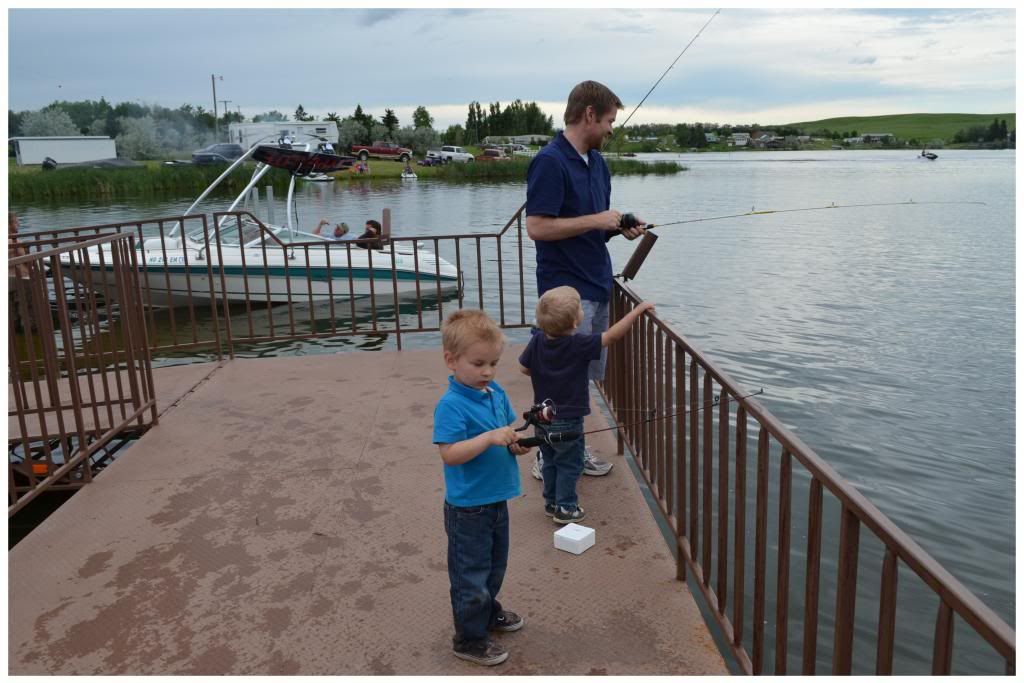 I forgot to bring my camera and Sam's and my cell phones were both dead. That never happens! I didn't think it would be a big deal. Of course, I was wrong. Alex ran up to me squealing that he caught a fish. Yep, the first fish of his life and I don't have a picture of it. It was slimy and yucky and I convinced them to throw it back.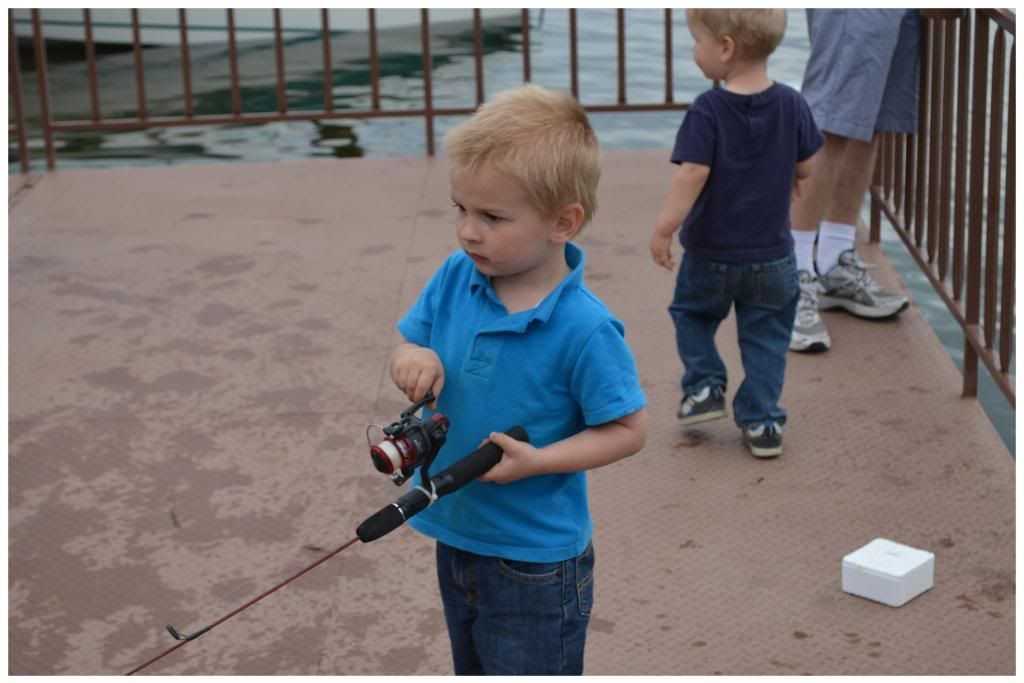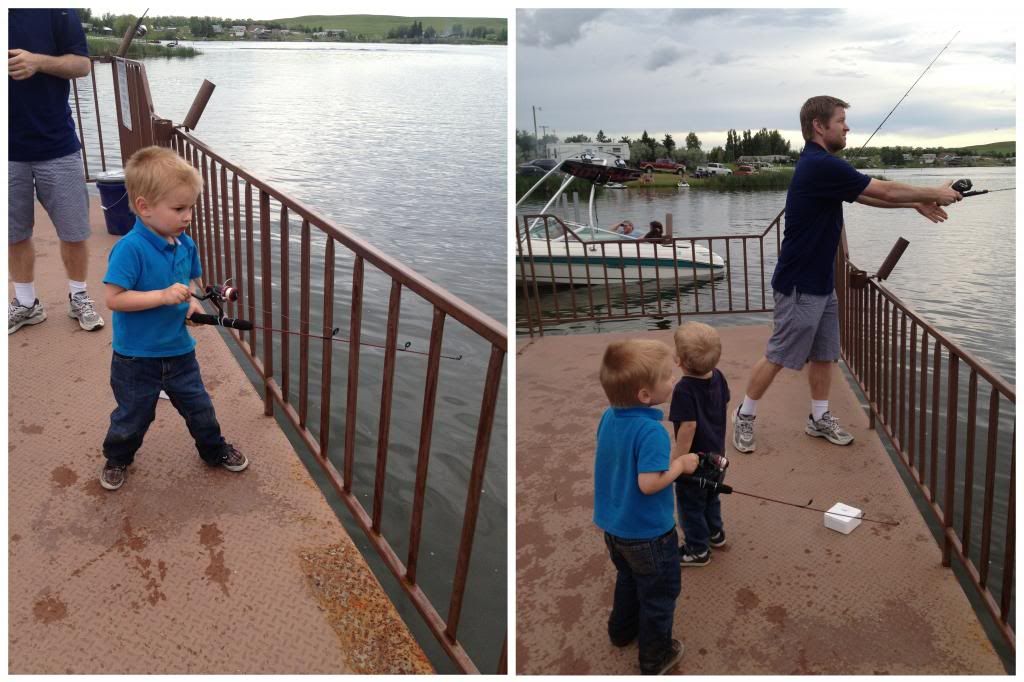 Although I was not prepared when it came to dinner, I did happen to bring the boys' swimsuits and crocs. By the end of the night, they had both done a costume change. Alex did the drive home in his underwear thanks to a finale of wetting his pants. But it was 10pm anyway and the sun was starting to set. It had been a beautiful night and watching the sun set over the water was incredible. I felt really truly happy that night. I can't get over some of these Williston people; they are just so awesome.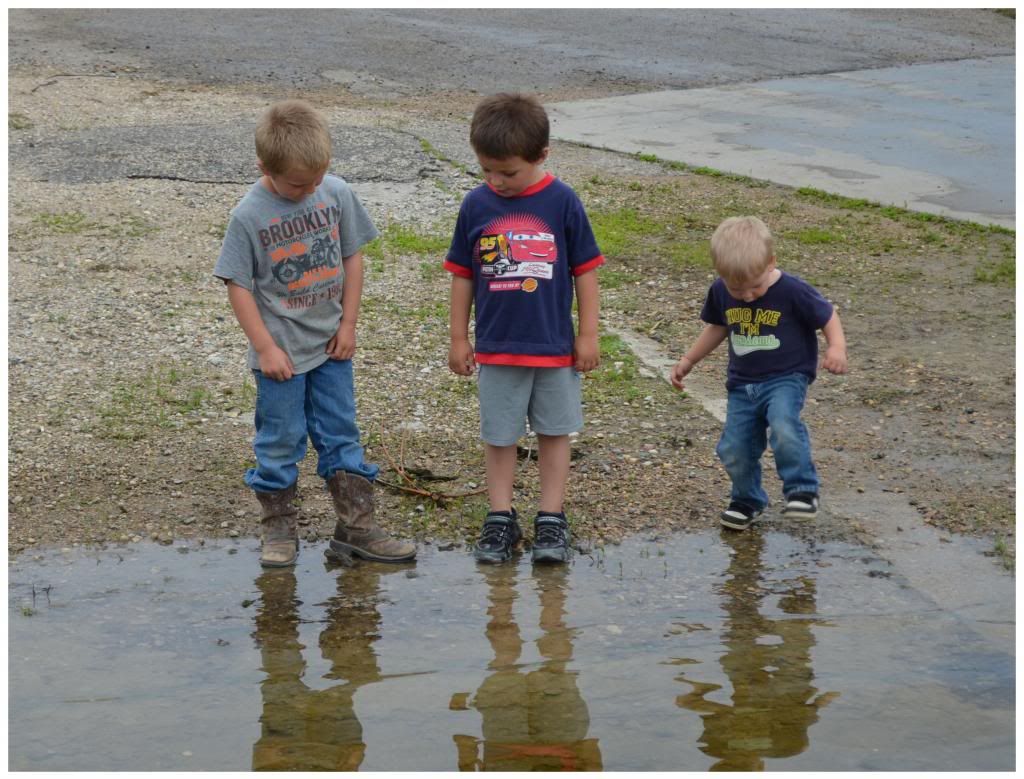 This picture was taken a few days later. When we first got to BlackTail Dam, we took Edison out of the truck and got him all covered in bug spray while Alex waited for his turn. But a mosquito flew into the truck and bit him. Seriously! The morning after this, his eye was completely swollen shut.