Our friend Carissa told us about an 11K that was coming up. An 11K? Yeah, we had never heard of such a thing either. Sam registered for it and it was his first race since the Fargo Marathon. We were a little nervous about how many people would be participating and hoped that there would at least be a few more people than had done the Sidney half marathon last year. We got there and there were a ton of people! Sam was happy to have some competition. It was a beautiful day but a tad windy and that made for a more difficult run.
The race started at Fort Union which is right on the North Dakota/Montana border. They ran to Fort Buford then back to Fort Union. This was all done along a busy road. Of course they had to sign their lives away while registering for the event.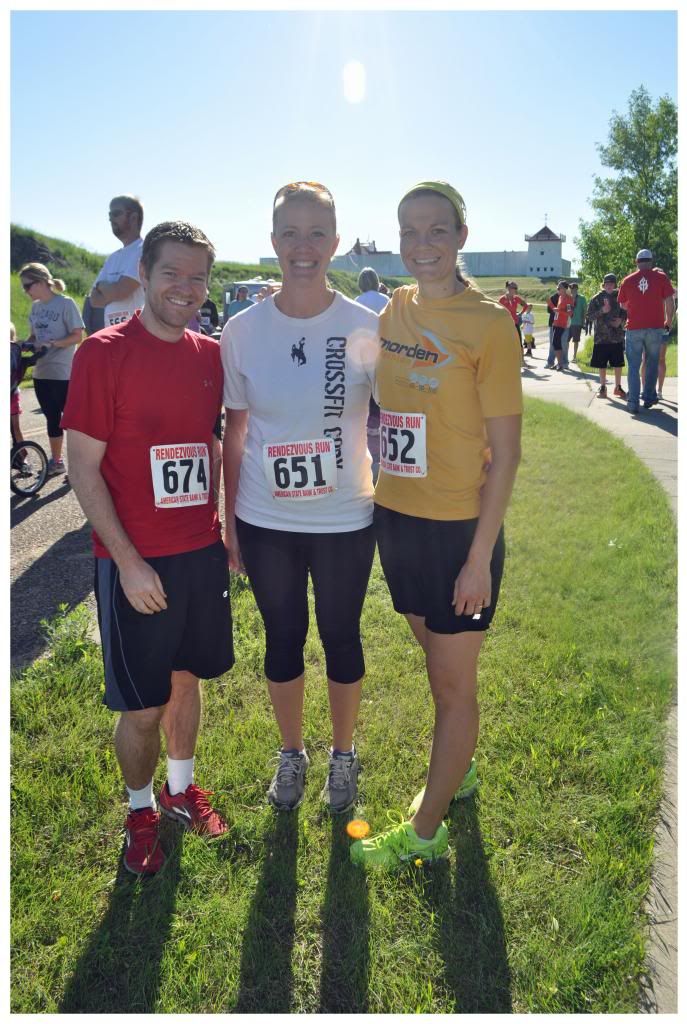 Sam, Larissa, and Carissa
While they were gone, I walked around Fort Union with Tanner (Carissa's husband) and the boys.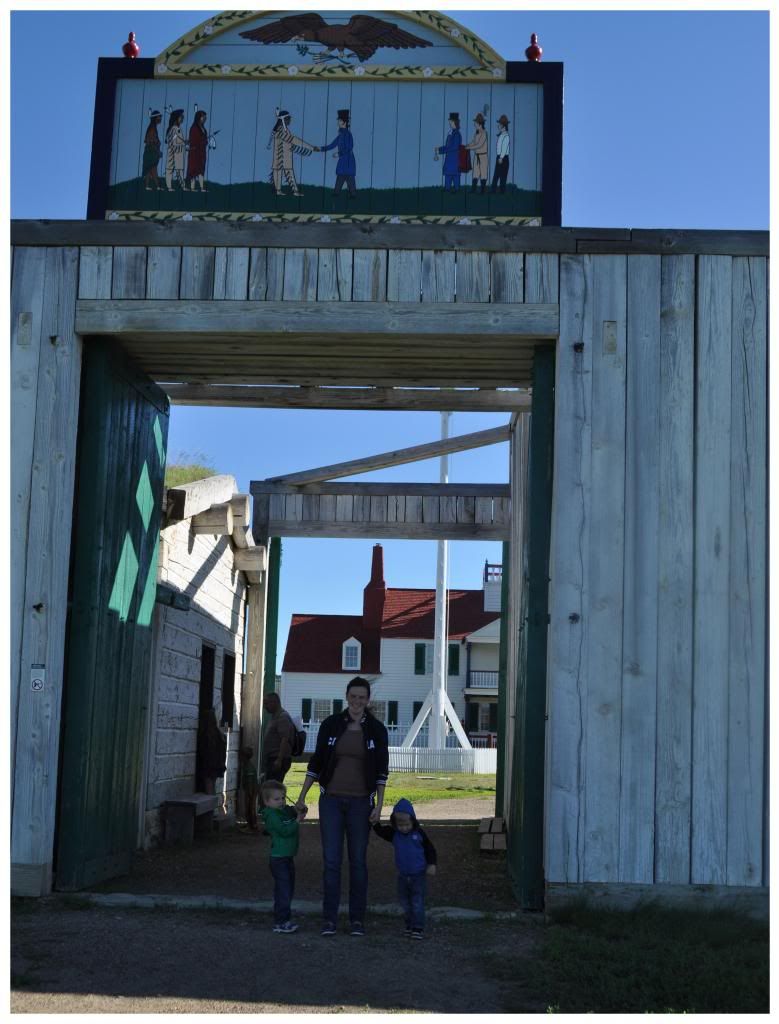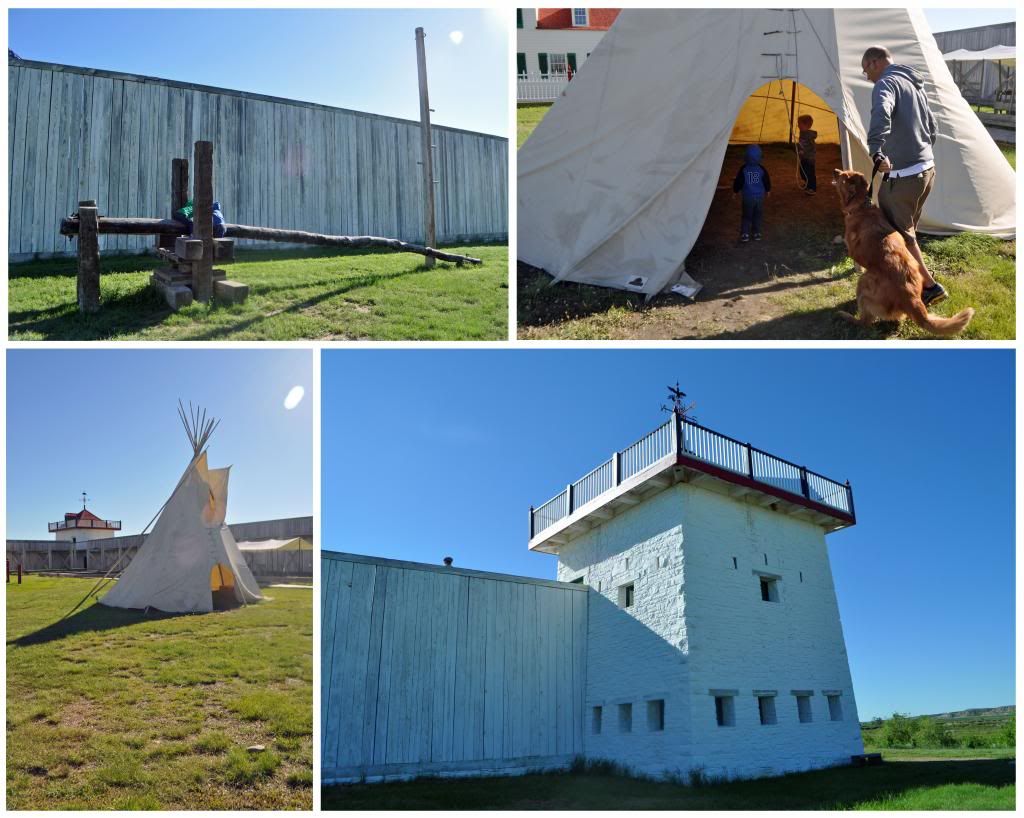 It was getting close to when we were expecting Sam to finish so headed back to the start/finish line. But he wasn't able to go as fast as he had hoped and so we had to wait for a while. The boys liked playing with Samson and sitting by a tree.
We were pretty excited to see Sam! There was also a 5K walk and run so we weren't sure how many people had finished in front of him in his event. We thought it was just one or two. Turned out to be three so Sam finished second in his age group and fourth overall with a time of 53:13.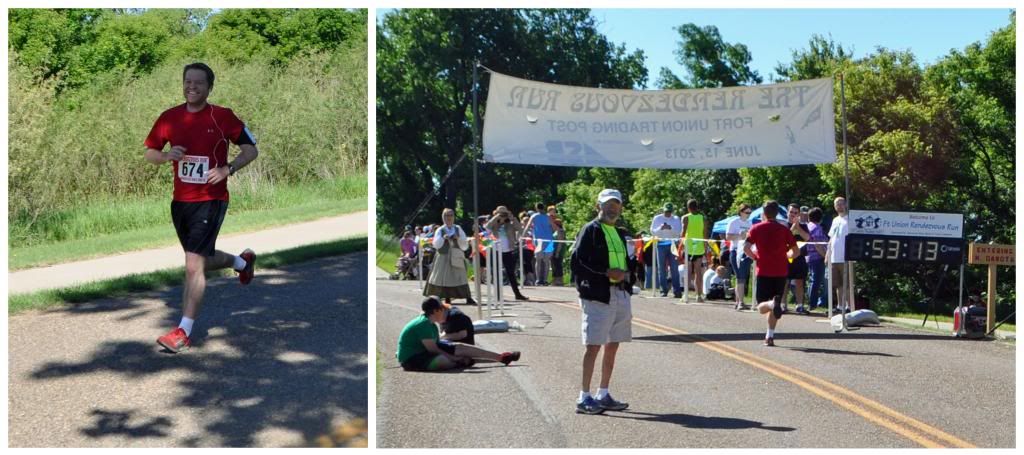 There were a ton of snacks and the boys helped themselves.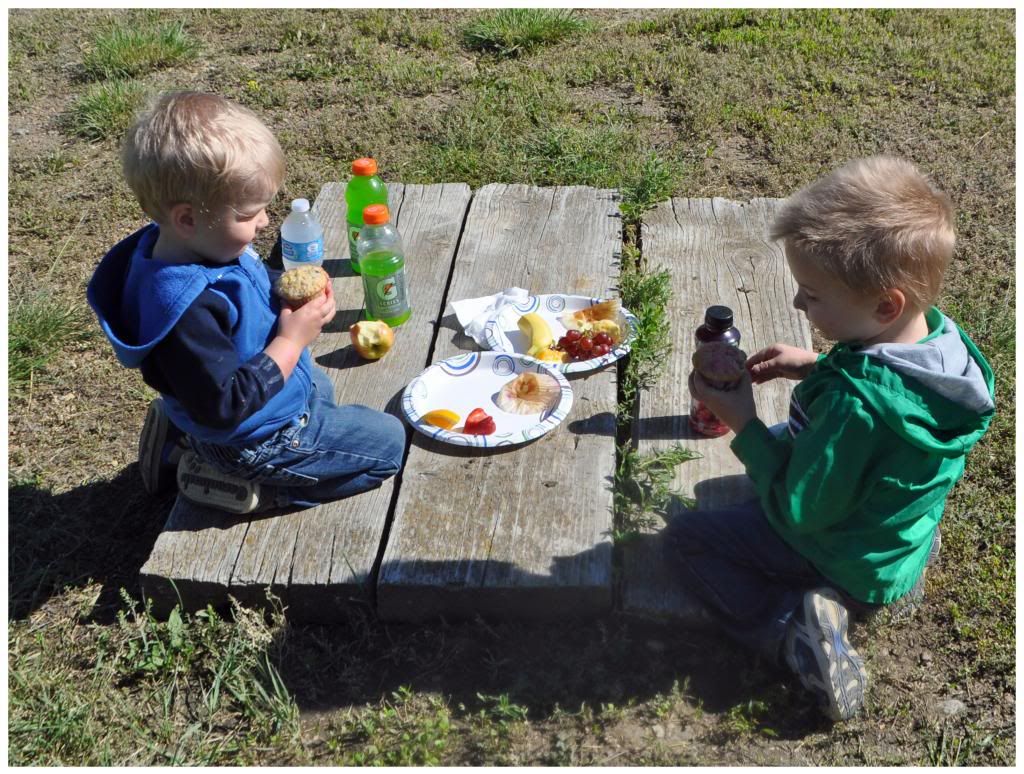 Then the longest award ceremony ever started. It was so windy and the speakers were going in and out so we couldn't even understand the names that were being announced. Finally they got that fixed and everyone got their medals! Larissa and Carissa both finished first in their respective age groups. They ran the whole race together.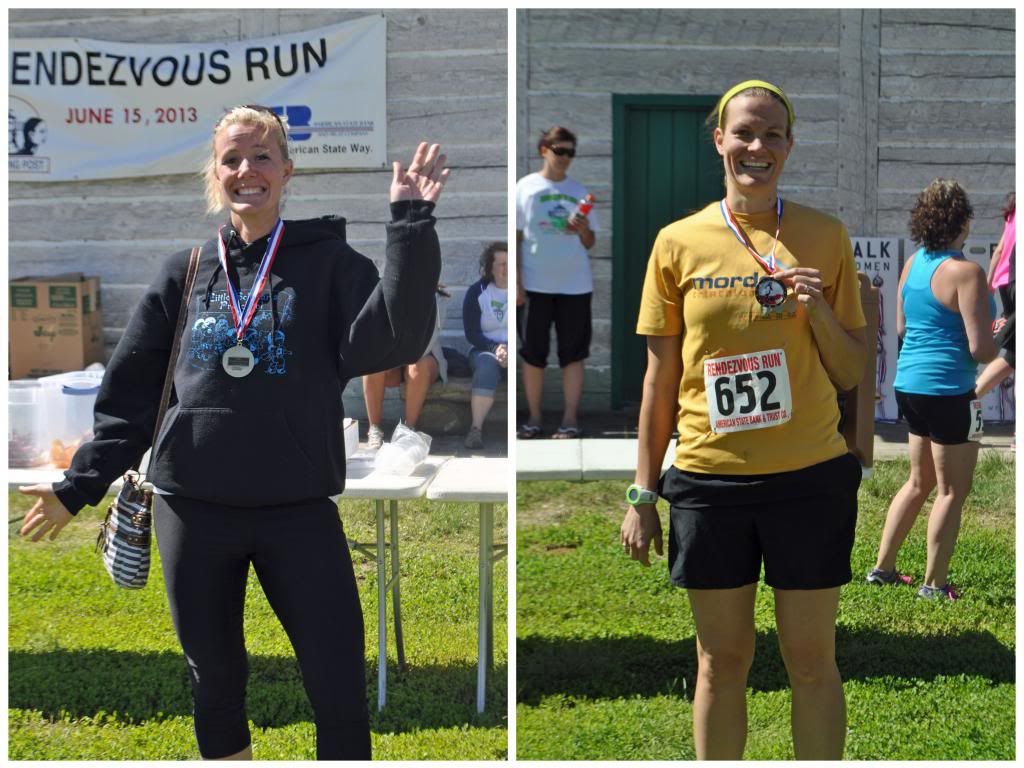 Sam was a little disappointed that he didn't place better but I think he did great. A structured competition is a lot more fun than running along the street all alone! I am guessing we will be at the Rendezvous Run again next year!