I took Alex to a Vacation Bible School at the New Hope Wesleyan Church that is right down the road from our house. I was a little nervous because I didn't know anyone there and I was supposed to drop him off. It was four days long from 6-8:30pm.
I dropped him off on the first night, which was a Sunday. Everything was so organized and they had his name badge ready, welcomed him in, and got him dancing. I stood at the back for a few minutes but he was totally happy so I left. I knew they would call if they had a problem. I went back later and asked him what he had learned. "God's love helps us STAND STRONG!" When he yelled the last part, he would flex. So cute. They also made crowns. He really liked it.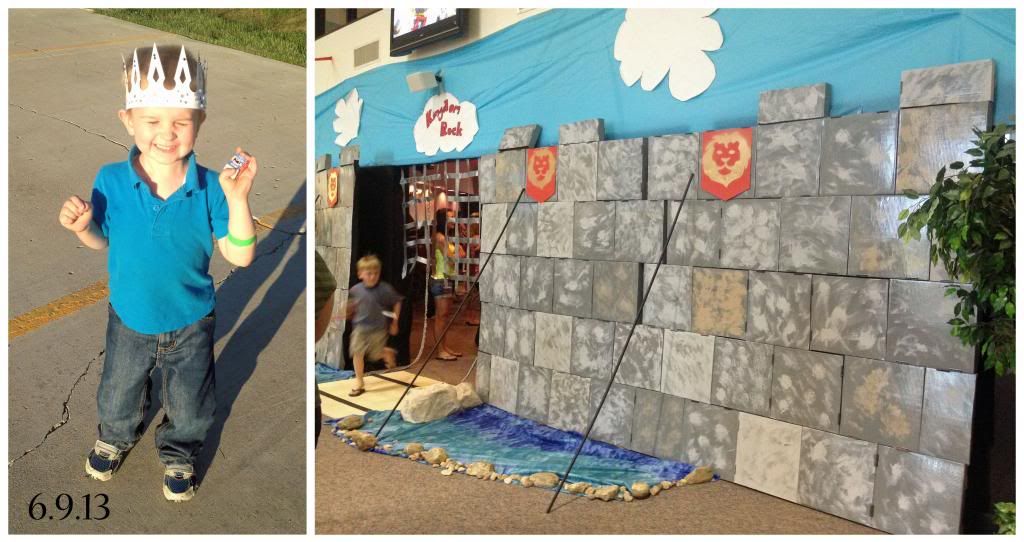 The next night when I told Alex it was time to go to Kingdom Rock, his reaction was, "Again?!" After I picked him up he said, "I had a great time!" What did he learn? "Prayer helps us STAND STRONG!" He said they built a wall then knocked it down then "built it again in a little second." It was sad to have Family Home Evening without him. We asked Edison where his brother was and he solemnly said, "Gone." I said, "No, your other brother!" But again, "Gone."
On Tuesday, they got a snack. That is all he told me he did there. People told me I could expect not to get very much information from my boys but I expected that to happen when they were teenagers! I think they played with water, too. I got there a little early to pick him up so I got to hear what they were learning: "Trusting God helps us STAND STRONG!"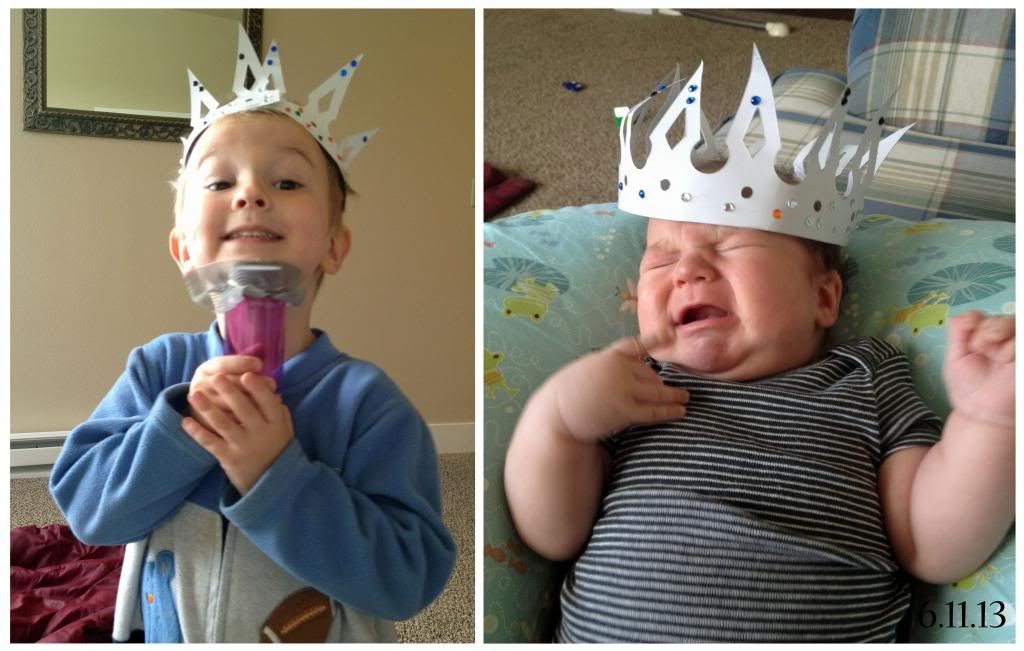 On Wednesday, we were invited to come back to get them about 30 minutes early. We saw pictures from the week, sang songs ("Move it to the left now. Move it to the right. Find someone you don't know and give 'em a high five!"), danced, and then we got to hear what they had learned that day: "The Bible helps us STAND STRONG!"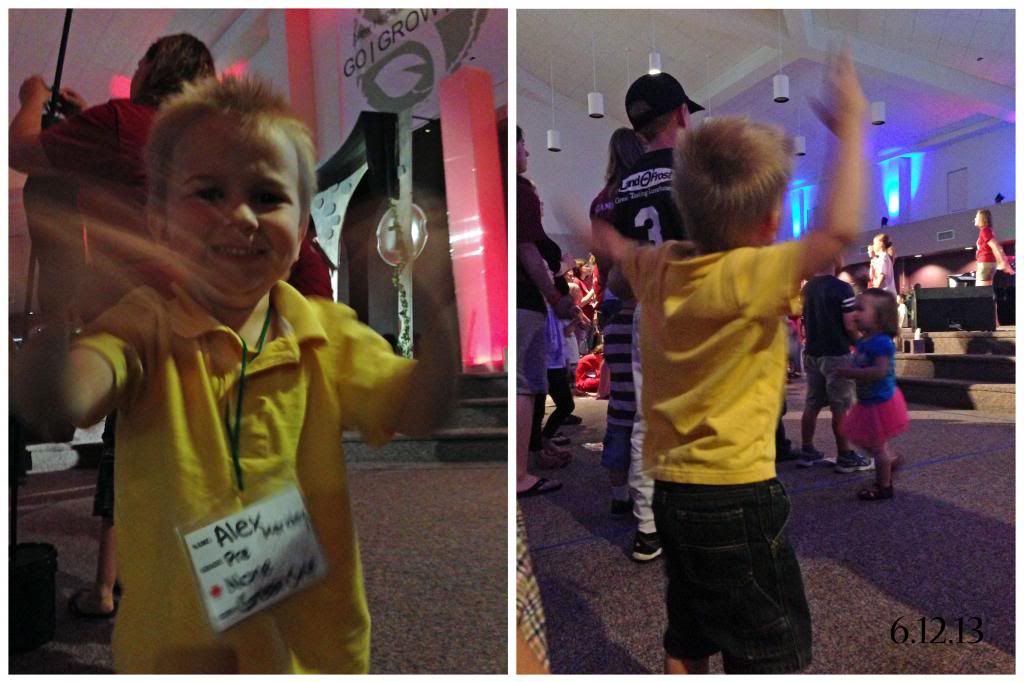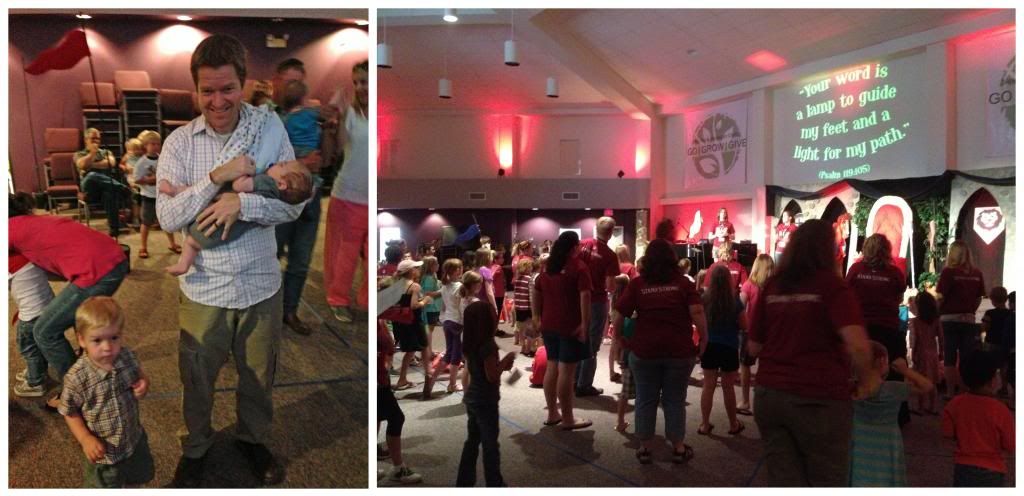 It was a really cool experience for Alex. I was glad that it was only four days because it was right in the middle of dinnertime and it was hard to have dinner ready an hour earlier so he could eat before he had to go. But it was still pretty cool. I thought everyone at New Hope was very friendly and I think we will sign him up for VBS again next year. Although it did make a little suspicious the next day when he said, "Kids in India haven't heard of God or anything." Hmmm.