I have been wanting to take a swim class with Alex since we lived in Ithaca. I was so excited to learn that Williston Parks and Rec was offering Mommy and Me swim classes. By some miracle, I got in before the classes were full. I signed up in March! I knew I would have a semi-new baby by the time of the class but the class didn't start until 5:15pm so it would be perfect for Sam to meet us there straight after work. But by the time the end of June came around, it turned out to be Sam's busiest week at work ever. His boss and her boss were both in town for the HR Open House. He had meetings after work and two work dinners. It was insanity.
The boys were so excited to go swimming. Because Sam wasn't there to help with one of them, a lifeguard swam with of one of them while I swam with the other, and then we traded. Kids are a billion times cuter in swimsuits. I am not sure why, but it is a scientific fact.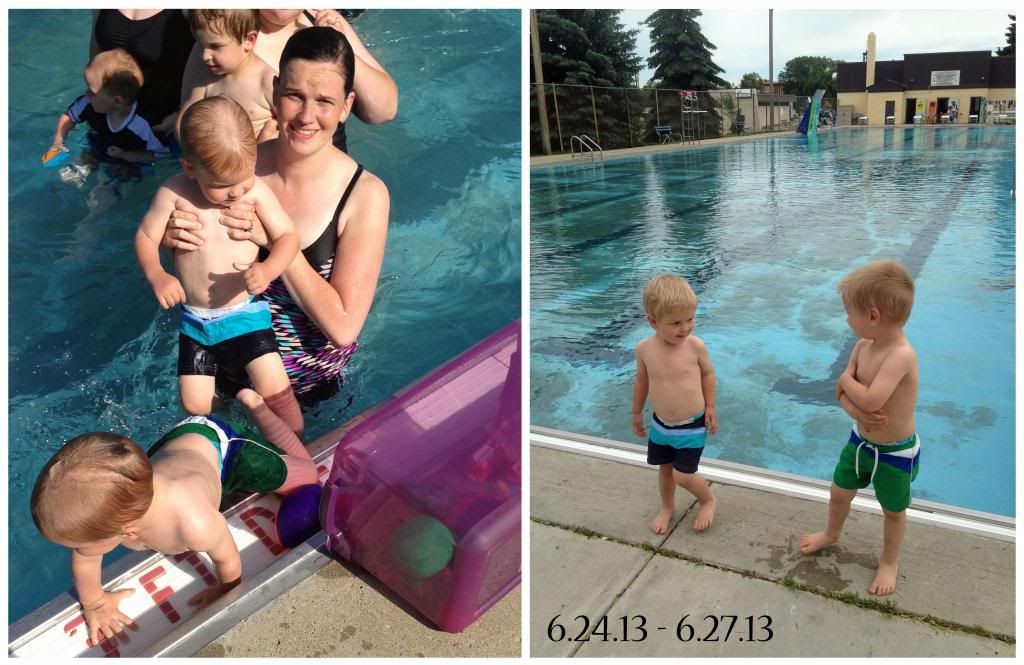 Edison would not kick and Alex wouldn't stop kicking. It was so fun to swim with them. By the end of the week, Edison's hair had a twinge of green from being in the pool. Alex was able to kick around the pool alone as long as he had a noodle under his arms.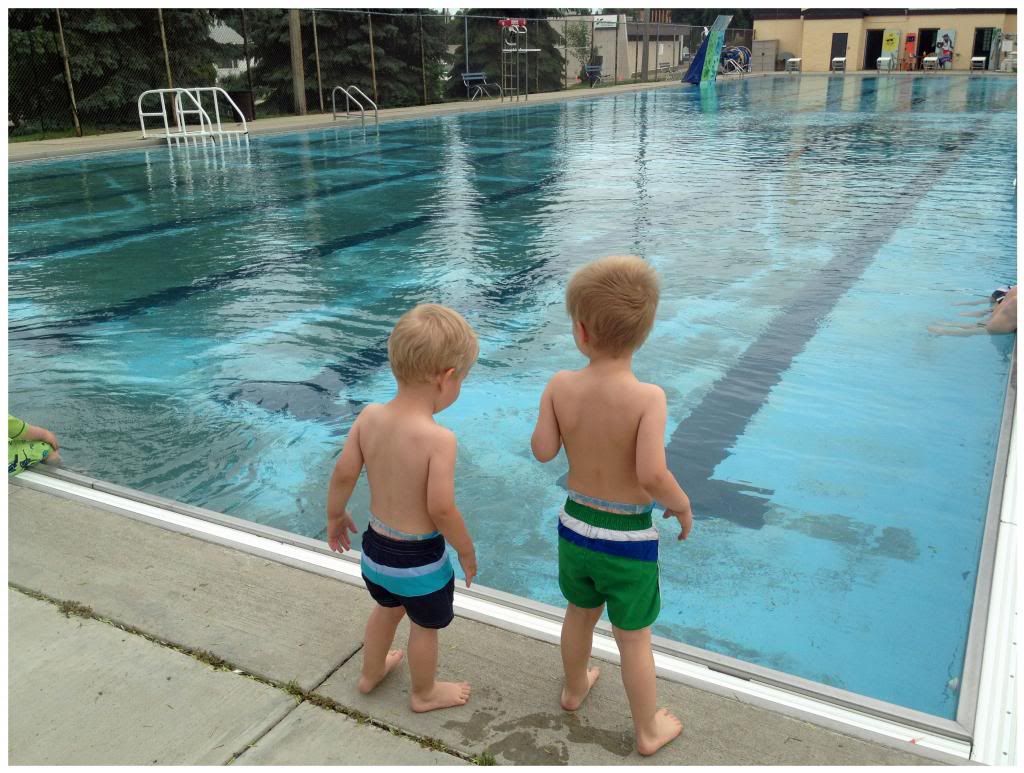 Declan just hung out in the stroller the whole time. The class was 30 minutes long four days in a row and he only cried once during it. Such a happy baby. Although Alex and Edison loved being in the water, class had to end. And this is Williston. It was cold and windy. The boys didn't want to get out of the water!