Thirty-two is pretty old. It is crazy that we met when he was 25. He looks even better now. I want to age like Sam does. Minus the facial hair. Sam wanted to take the day off from work on his birthday. I felt like a total brat but I told him he should go to work. That was because I only had one thing planned: decorate his car at work.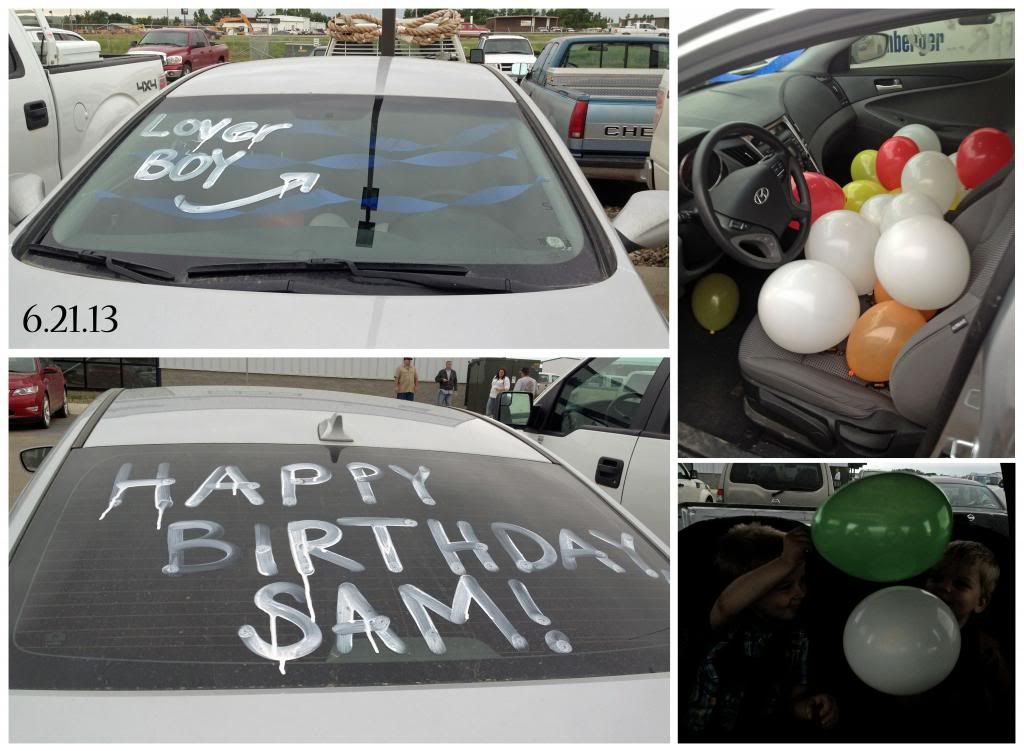 There was a crowd of people watching us and I was worried Sam would look out his window and see us. Then someone who had seen the car called Sam "Lover Boy" and Sam was confused but didn't know what was going on.
While Sam continued to work, we were at the park on an "I Spy" walk with the Williston Toddler Days group. The boys looked around for things that matched their pictures and then put a sticker on the picture. They were interested in the walk until the saw the playground.
Sam left work at lunchtime to meet us at the park and saw the car then. He got to play at the park with the boys and their friends for an hour.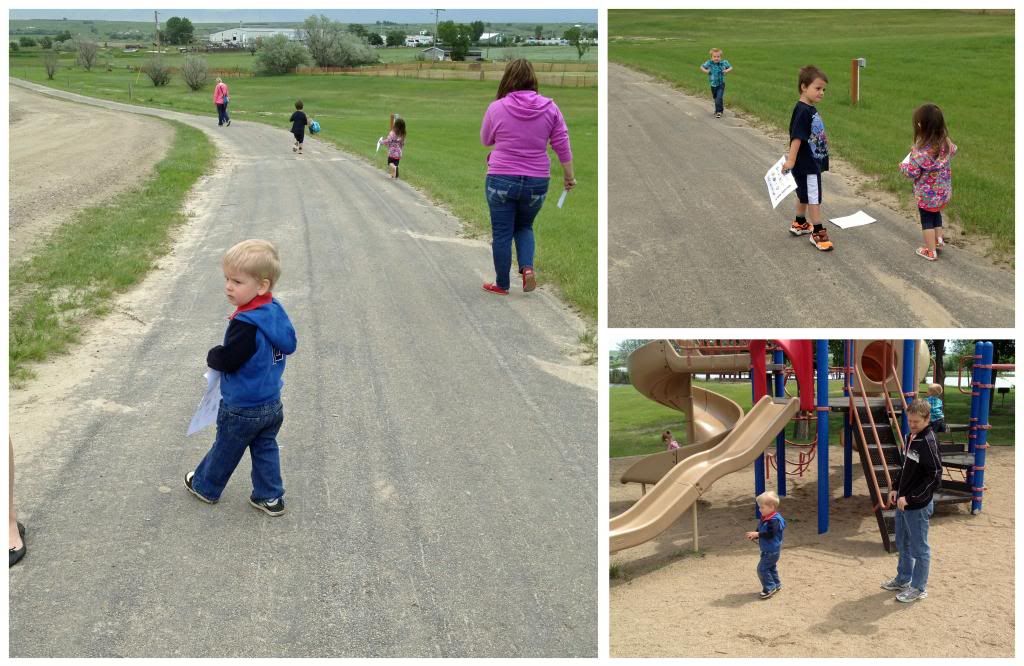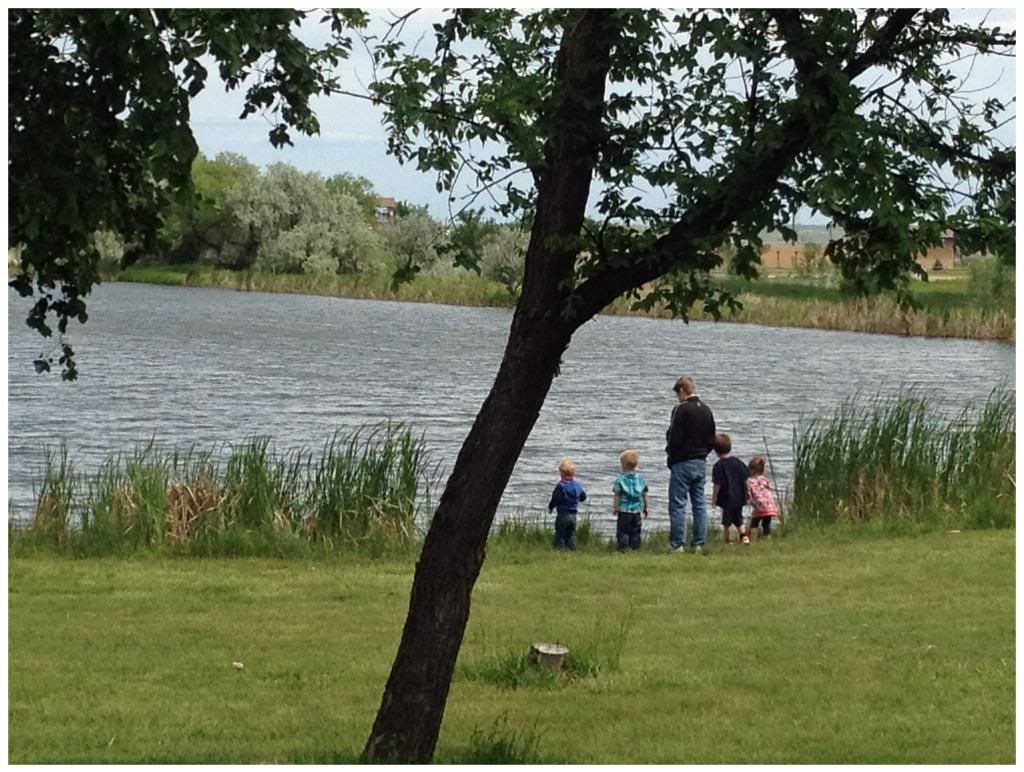 When we got home, Sam opened his presents. He mostly got candy.
Alex and Edison went to the Althoff's to play while Sam, Declan, and I went to Buffalo Wild Wings for dinner.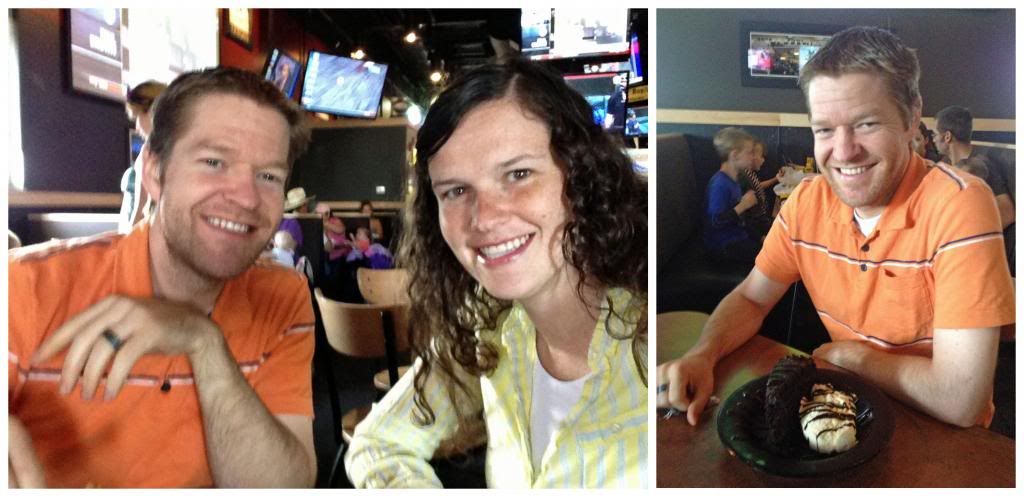 After dinner, we had Sam's ice cream cake from Dairy Queen. I got a Heath bar cake because it is Sam's favorite but I don't really like Heath. At least it stopped me from eating all of the leftovers!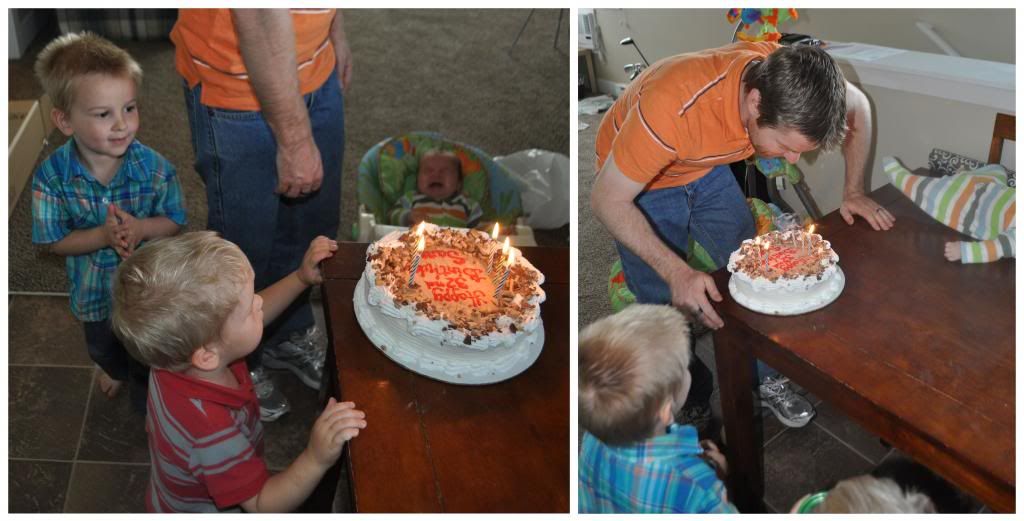 It was Sam's birthday and the only thing he asked for was golf clubs for Alex. I didn't expect it to come by his birthday but when we got home from dinner, the clubs were waiting on our doorstep!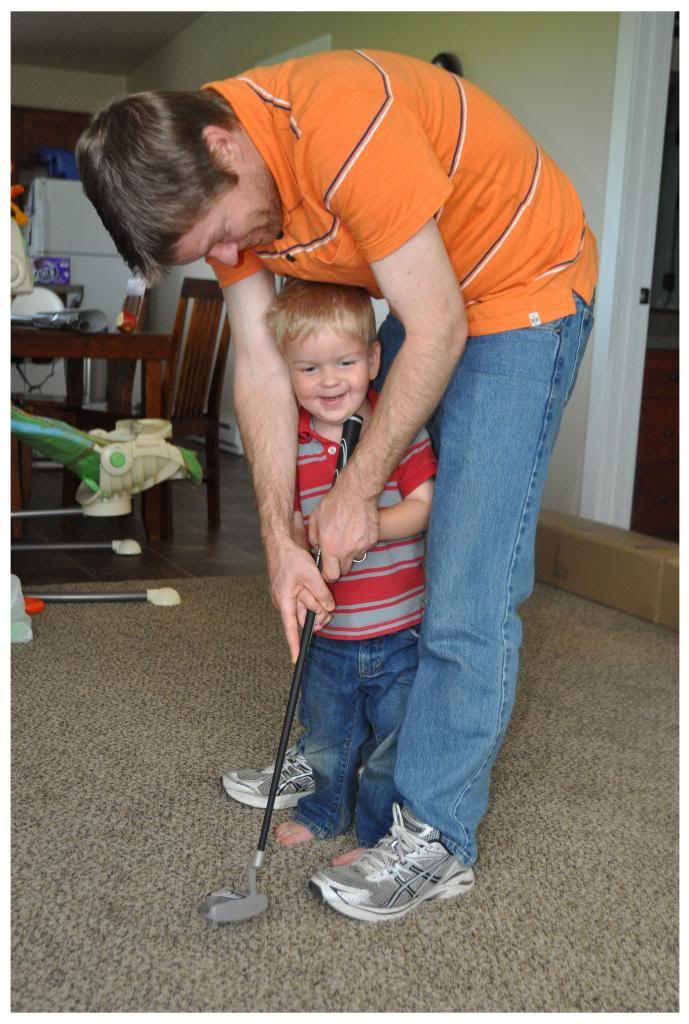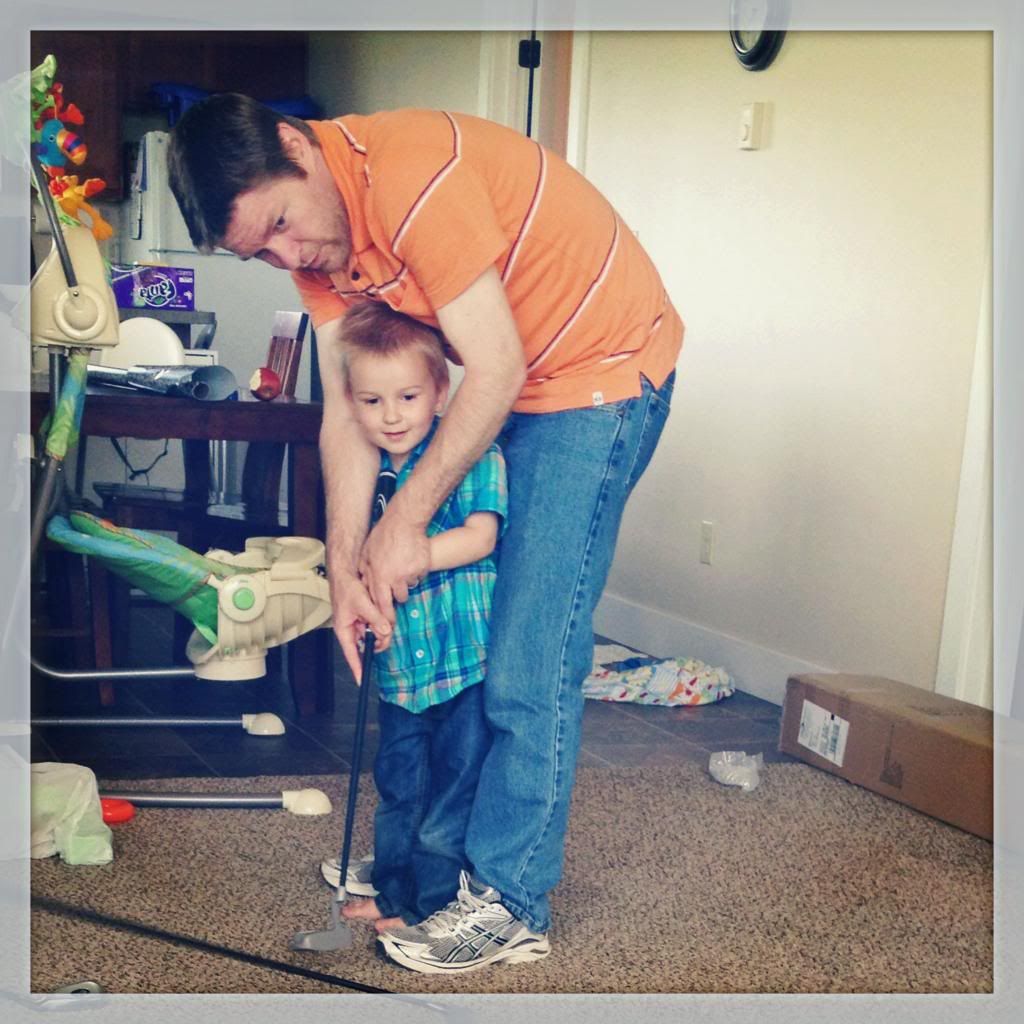 The next day, Sam took Alex to see a movie and then they went and tried out the new clubs on a putting green.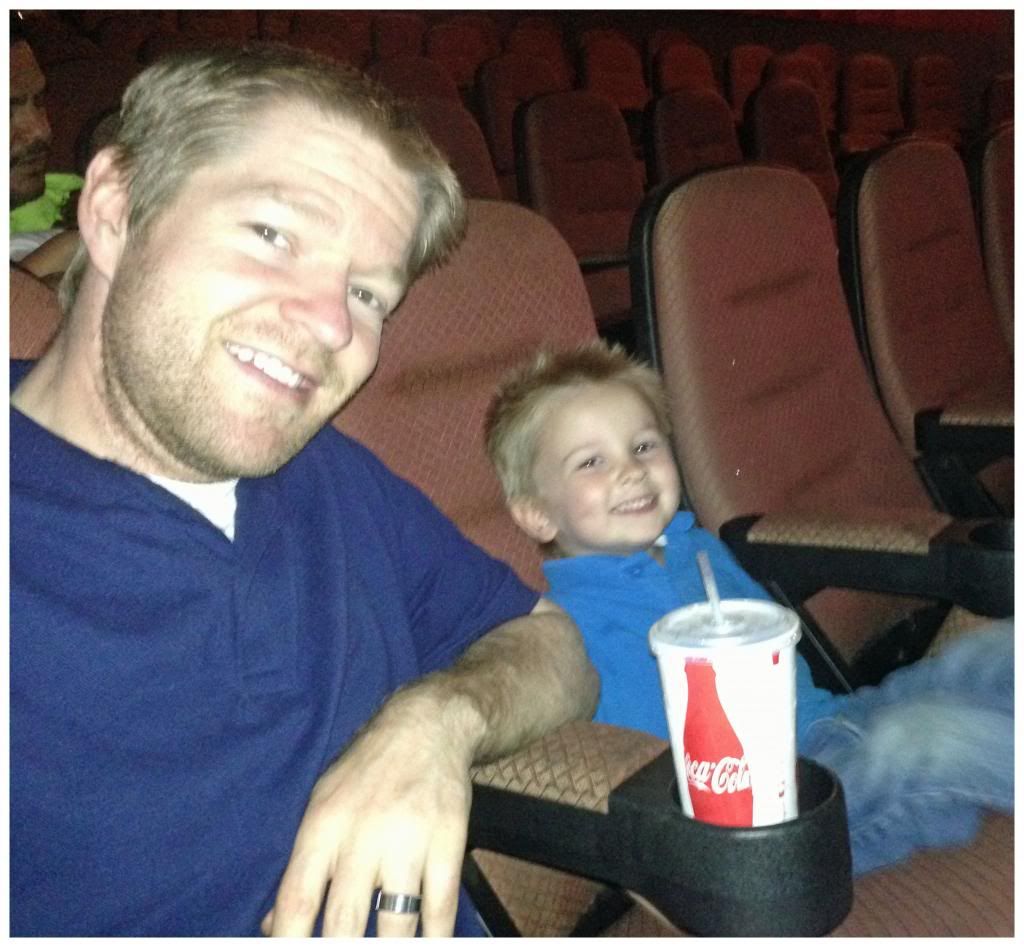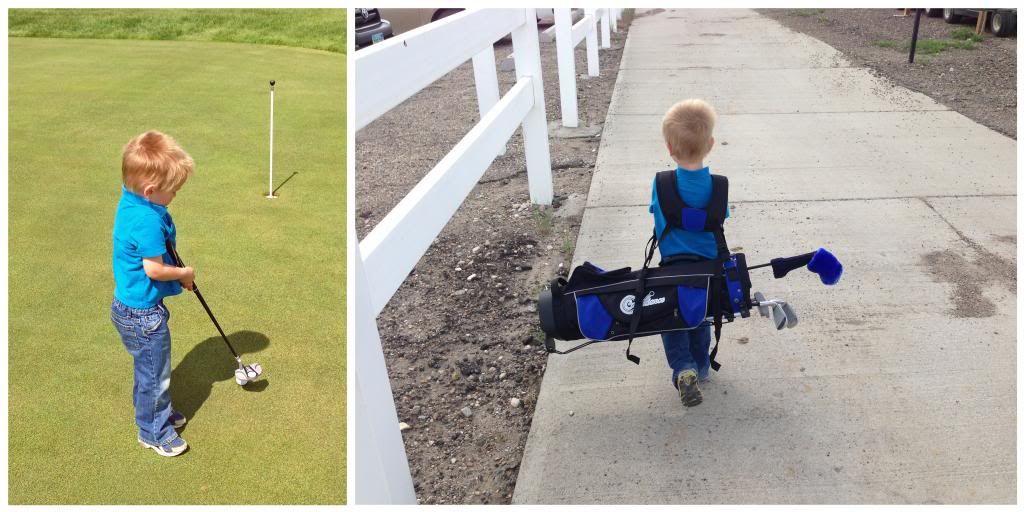 Sam's mom wrote him a poem for his birthday and I thought it was so sweet:
Today's the day you're THIRTY-TWO!
As always, we're so proud of you.
Bachelor's, Master's, wife and three;
You are cruisin', Samuel D!

You and Emily, what a team,
Keeping everyone on the beam.
We wish you life's continued joys
With Emily and all the boys.

Hope something fun is in the works
With Friends and FAM and all the perks.
Though a gift from us is on the way --
Alas! It won't arrive today.

Thus ends my silly little ditty
And though I know it wasn't pretty
Still I had to give a try
For our beloved birthday guy.