I signed up the boys for Kids Bowl Free this summer. Then Sam and I got the parent pass. It ended up being amazing! I wish they offered it during the winter! We went bowling a few times a week and the boys were sick of it by the end. One day, we pulled into the bowling alley parking lot and Alex was yelling, "Noooo!" I asked if they would rather go to the park so we left and played at a park instead.
Sometimes Sam would bowl with us, we would go with friends, or we would go just the four of us. Declan usually slept through the whole thing.
Edison liked to carry his own ball. He was way more interested in bowling than Alex. Alex would run around the bowling alley and Edison would start bowling for all of us.
It was exciting to watch the boys learn the rules. They also learned, after a few mistakes, that they needed to wait for the pins to be reset before pushing their next ball down the ramp.
One afternoon, there were a few donuts in a box on the counter. The boys asked the worker for them and he gave the leftovers to them! They were stale but the boys were thrilled!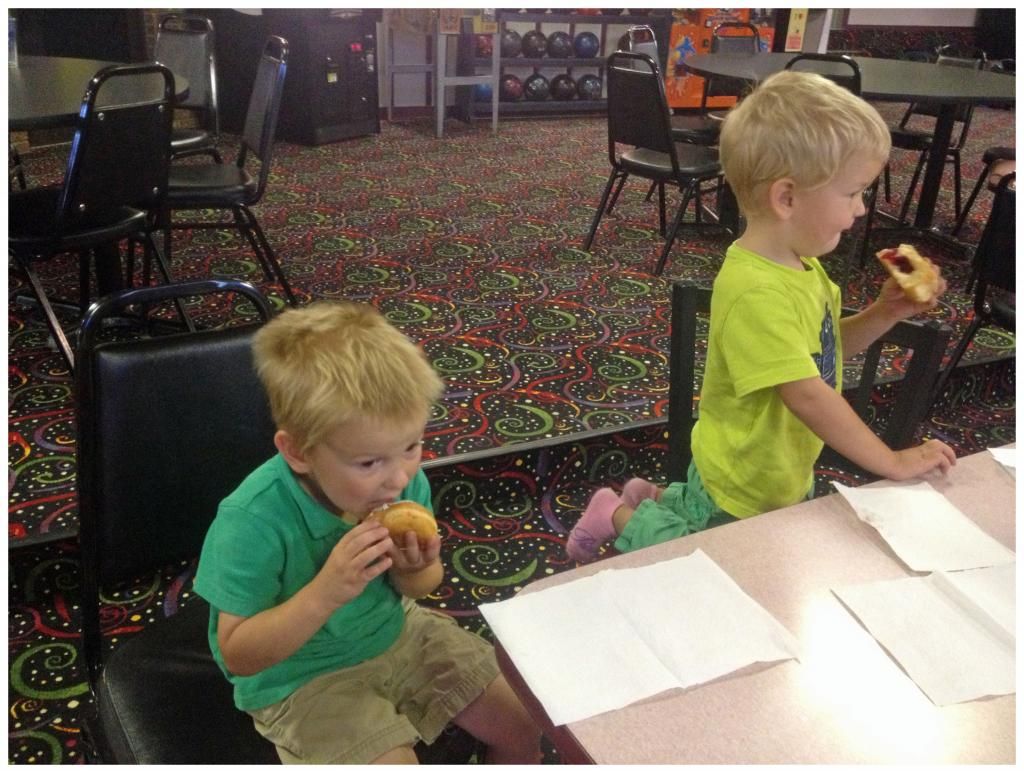 I only forgot socks one day! Maggie happened to have two extra pairs of socks in her purse. Edison got Rosalie's princess socks.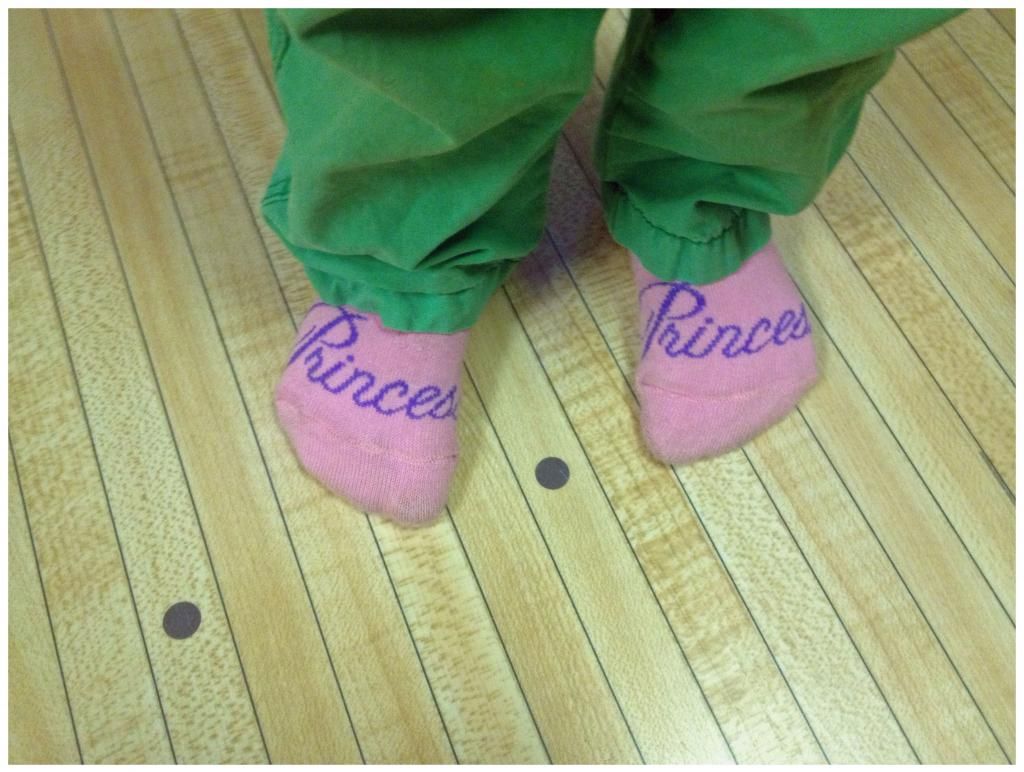 I think this is my best bowling score ever. I used to keep track during my bowling classes at BYU but I don't have those lists anymore so we will say this is my new top score.
It was nice to have plans each day after naps. But it was free so we didn't feel obligated to go. I am so glad they do the Kids Bowl Free program in Williston and I am excited for lots of days at the bowling alley next summer!