During fire prevention week, we went to the Williston Fire Station to get a tour during the open house.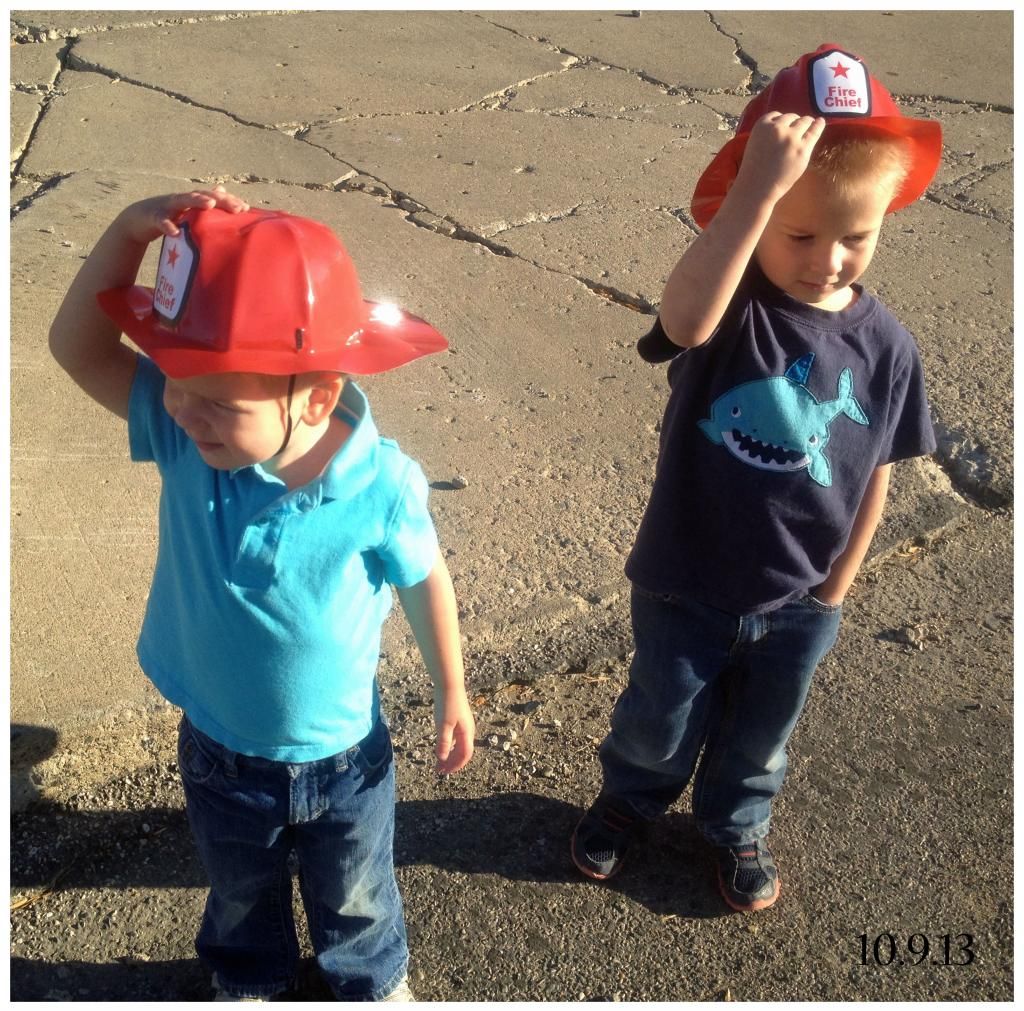 The boys were cold because all of the doors were open and immediately asked to go home. Then they saw cookies.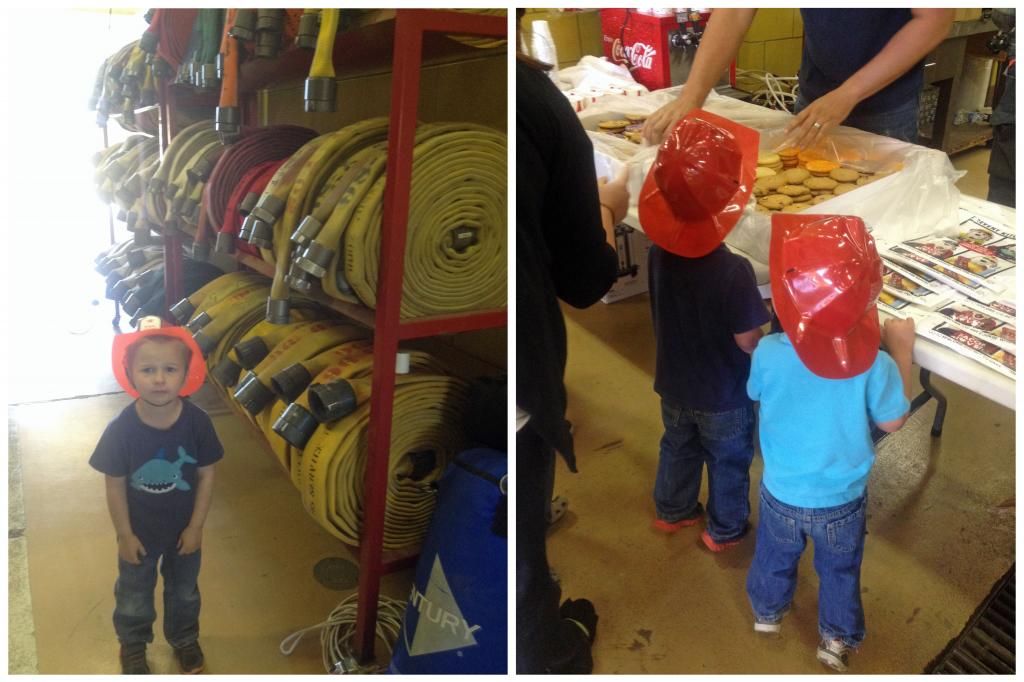 They got to climb around in a fire truck.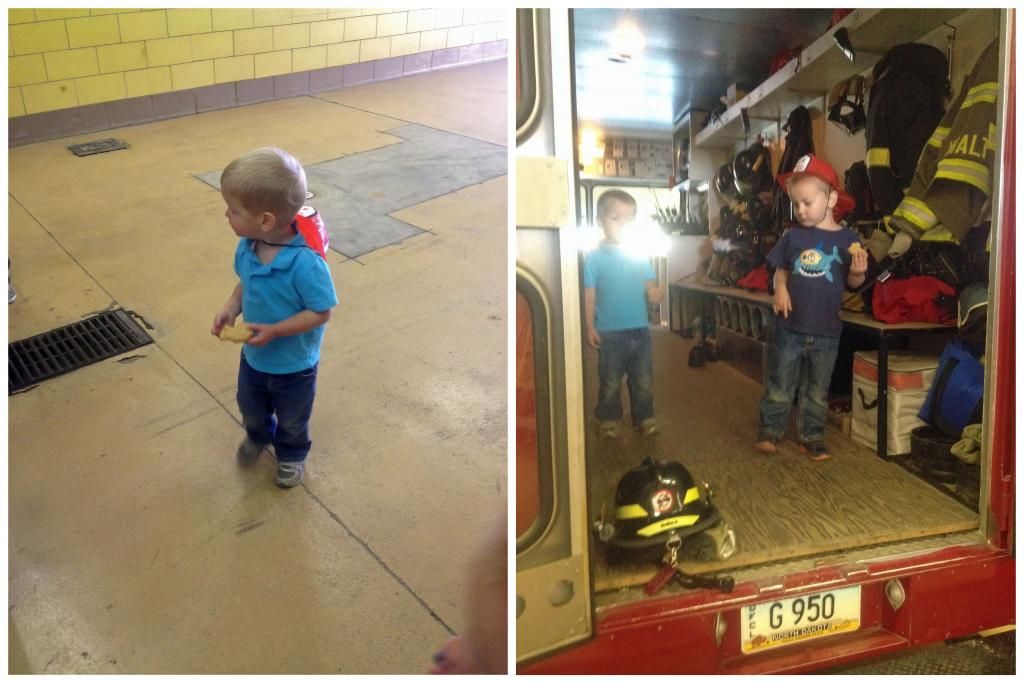 There were so many firetrucks and ambulances. I did not expect for there to be so many.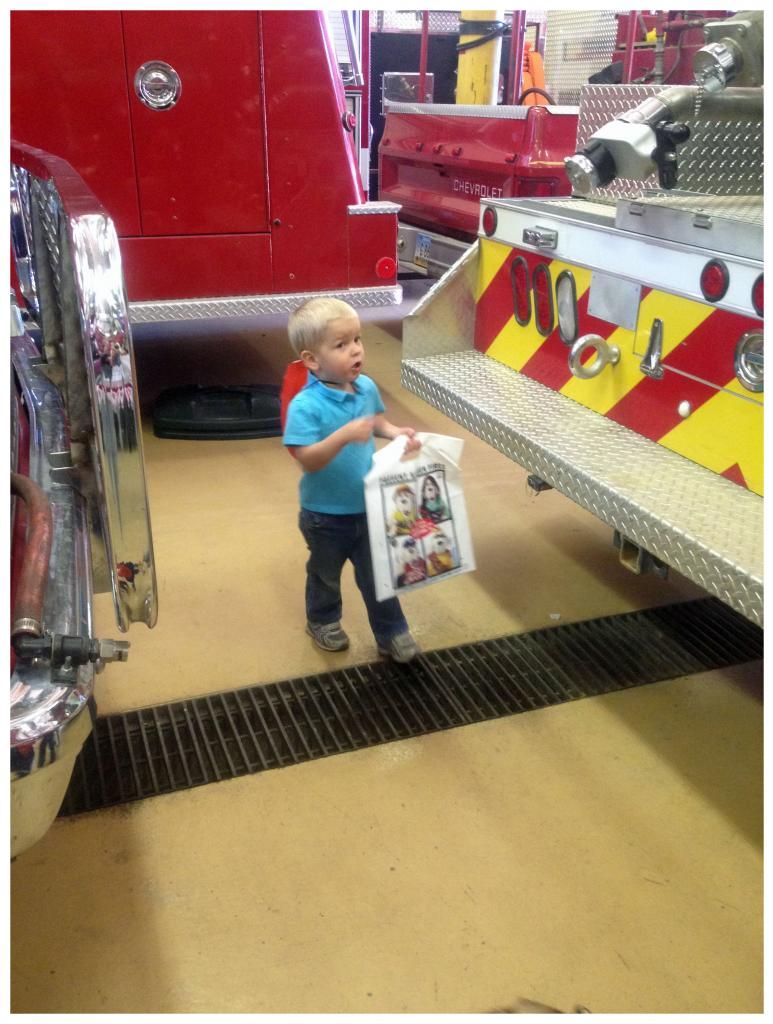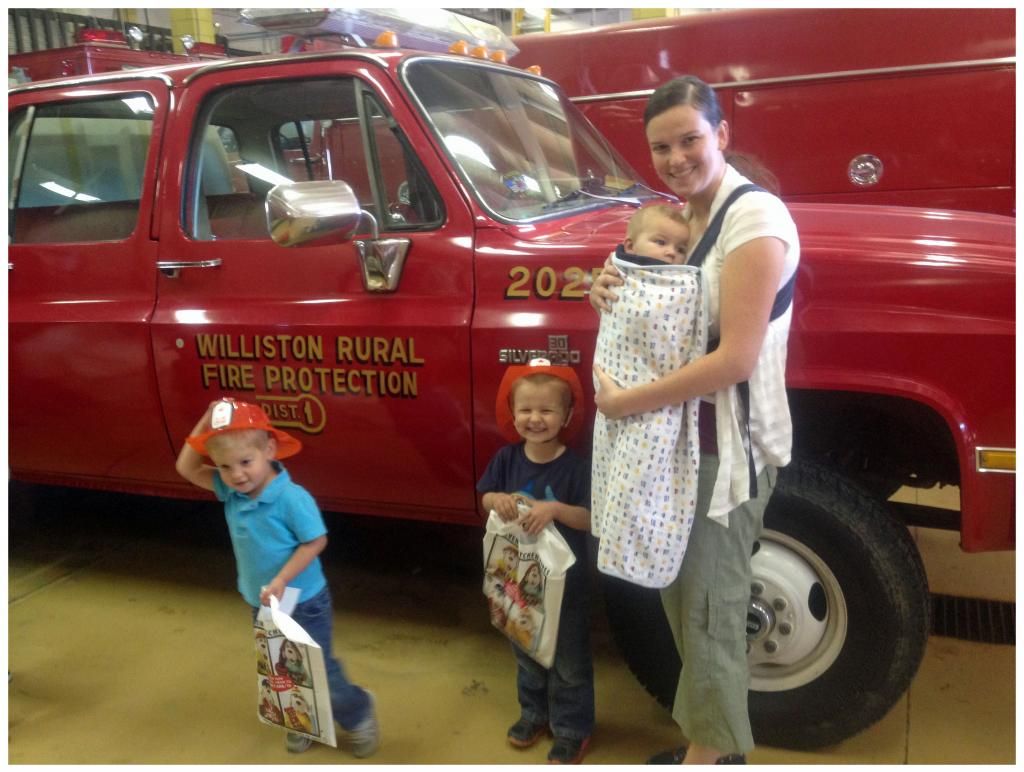 One fireman got in his full gear to show the kids. Edison was not going to risk taking his eyes off of the guy.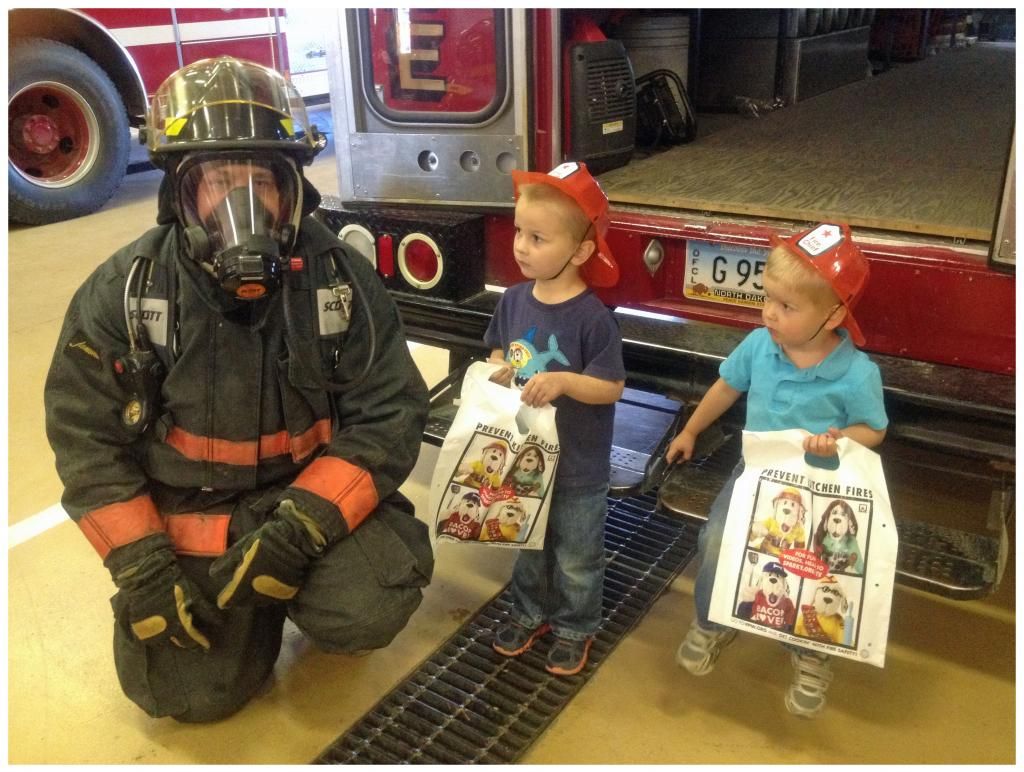 Getting the group of Williston Toddler Days kids together was a struggle. We got some of them.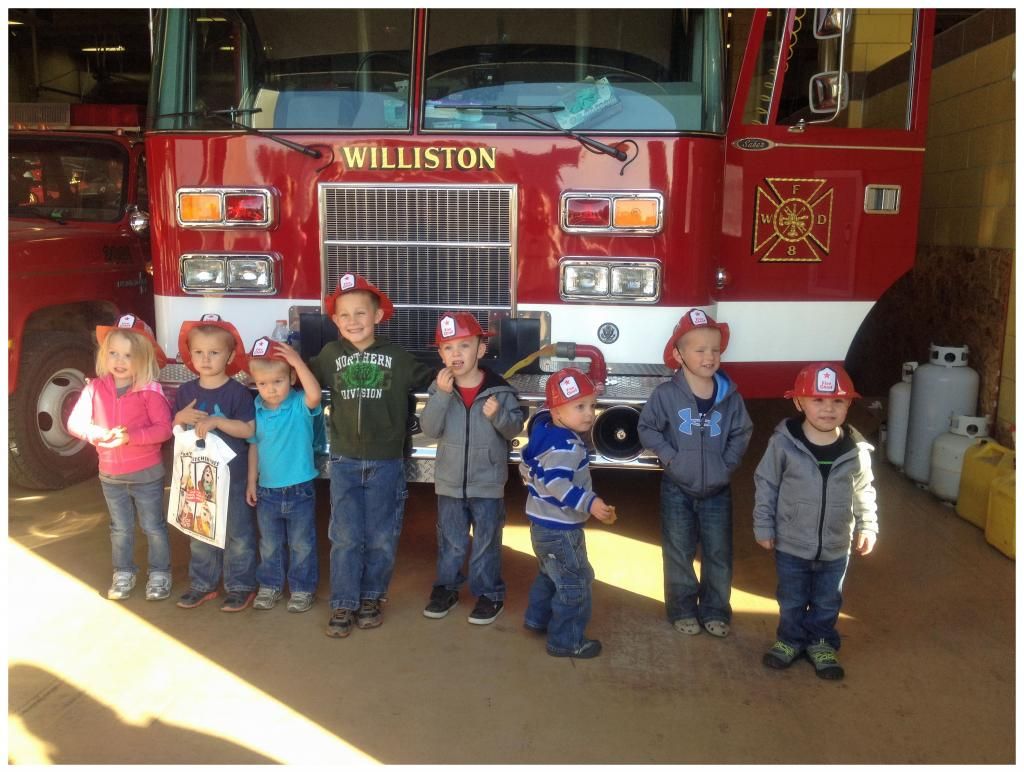 That afternoon was a parade. We got there 45 minutes early because we were told the wrong starting time. Declan was very patient.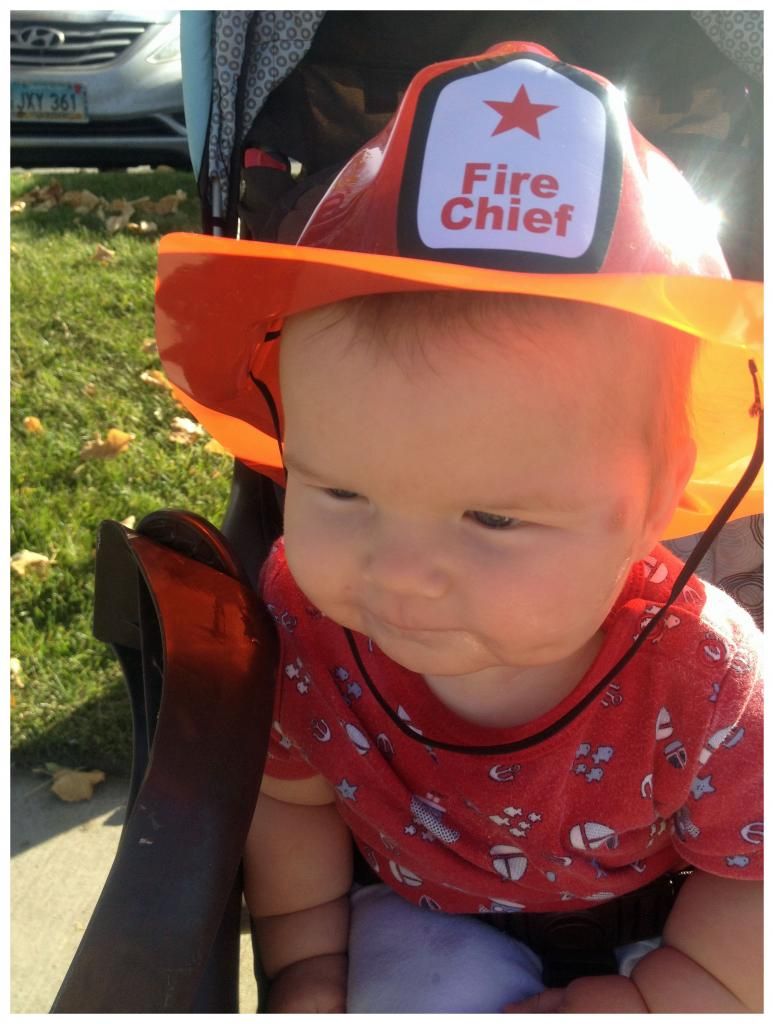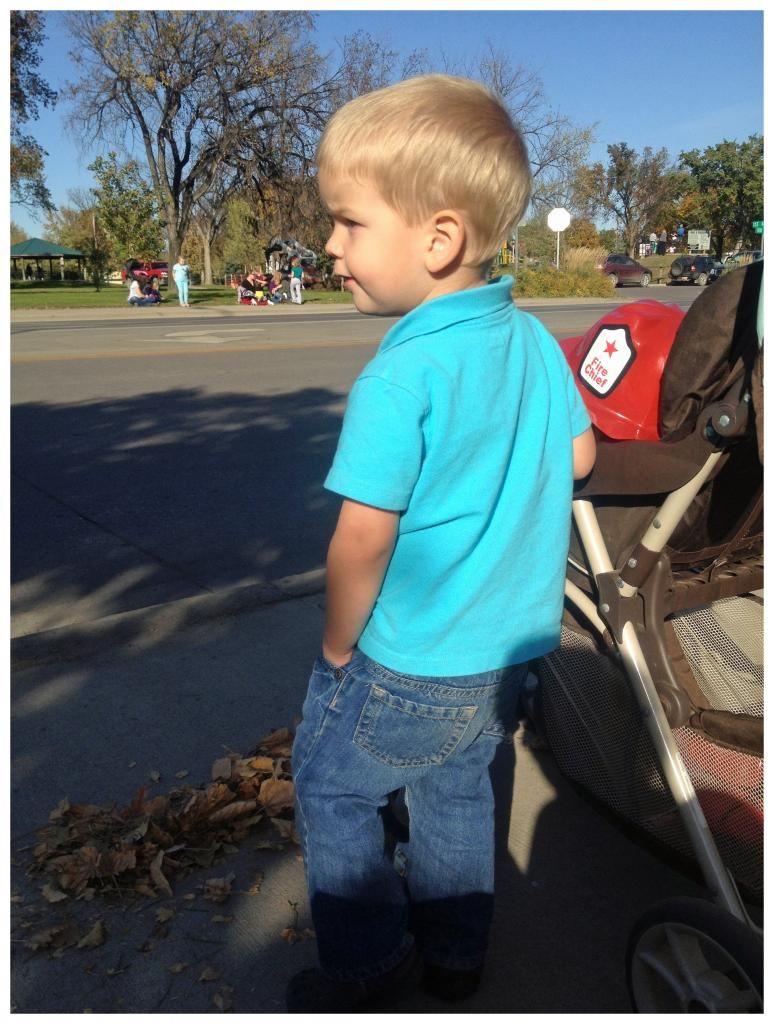 I think we would have been able to hear the parade from our house. It was deafening and caused me to get a headache. I am pretty sure I could feel my brain vibrating. Every fire truck and ambulance had their sirens going and, on top of that, they were honking. Alex covered his ears. I couldn't hear anything else and then I looked at Declan to see how he was responding and he was screaming his head off. The parade was only about five minutes long but that was all I could handle with that level of noise.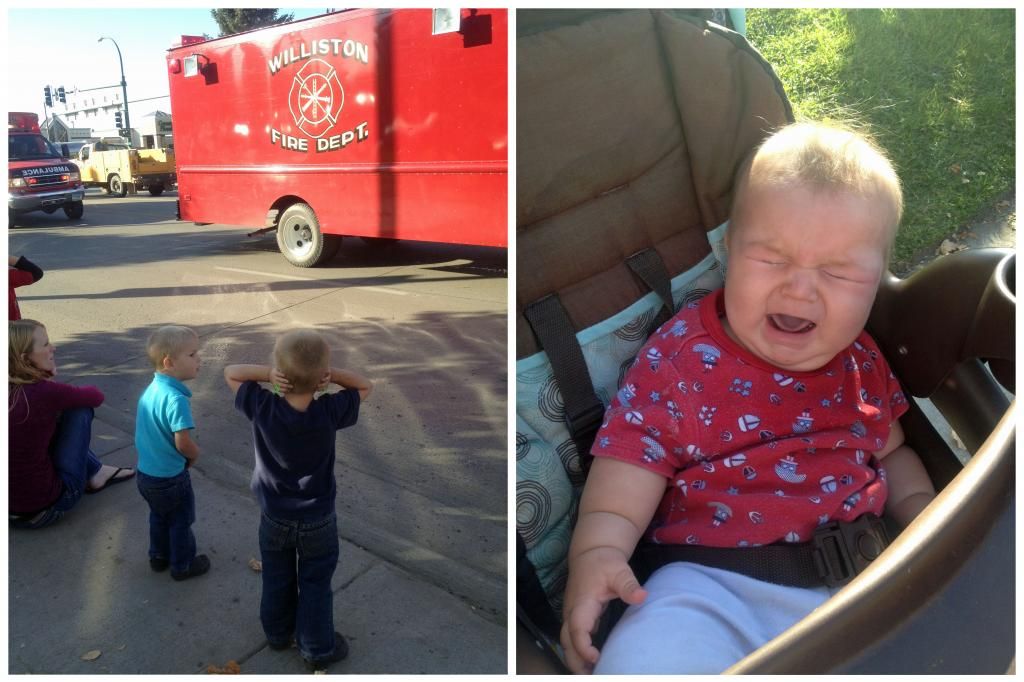 I am not sure if the boys learned anything about what to do in case of a fire, but hopefully they picked up on something! It was a fun day and I asked Alex if he wanted to be a fire fighter and he said, "No. A race car driver." So it was clearly a very influential experience.