Here is where the tradition starts. I hope to do this every year. The night before Alex started school, we had a feast to celebrate. He was very excited and felt special.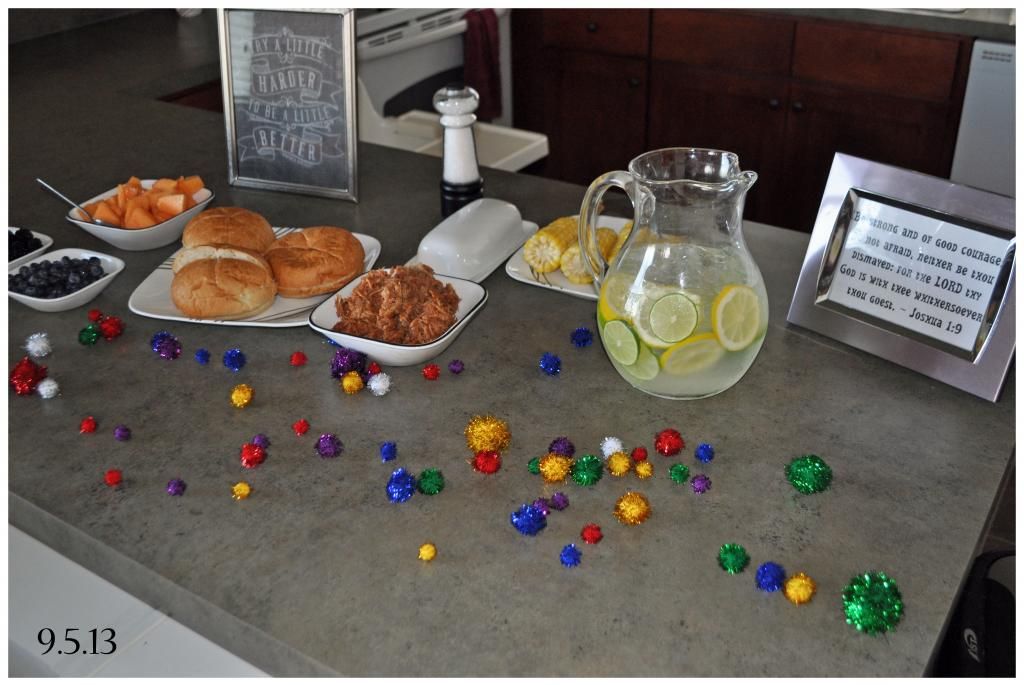 Our theme for this school year is "Try a little harder to be a little better." -Gordon B. Hinckley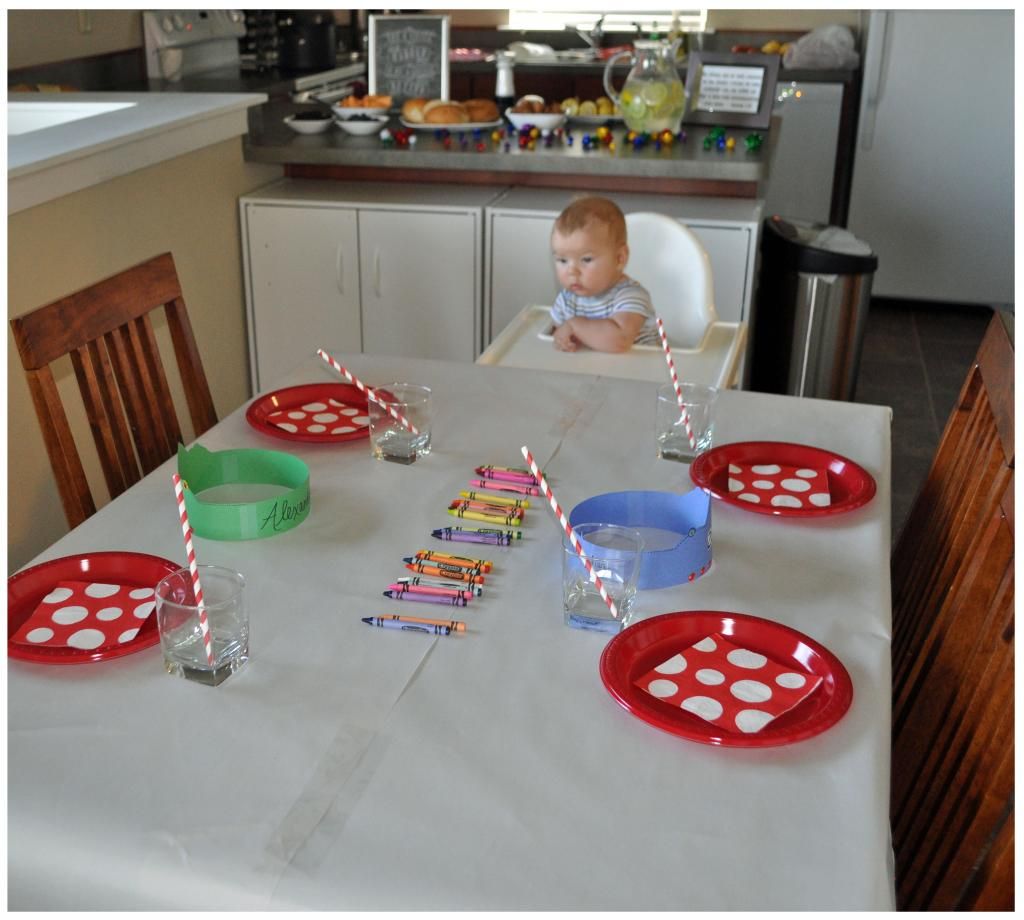 I didn't start putting the meal together until 5-o-clock. I was printing the papers and sticking them in frames, making crowns, covering the table with paper, reheating our leftover pulled pork sandwiches, and cooking corn on the cob. I am surprised it came together.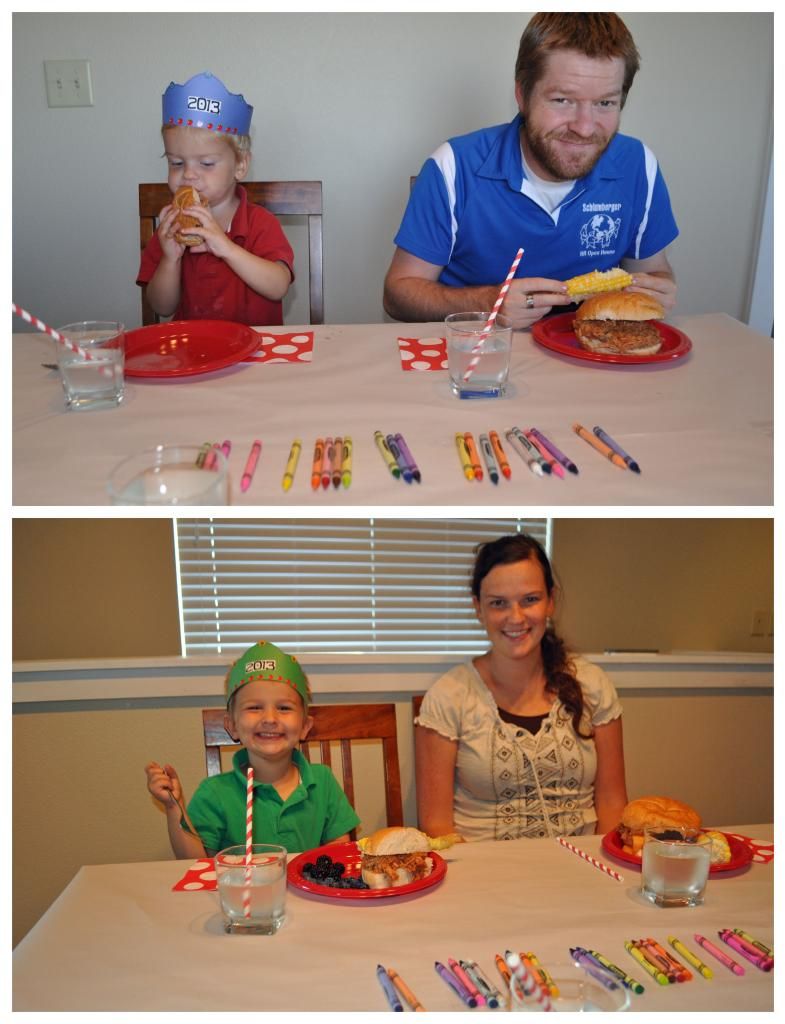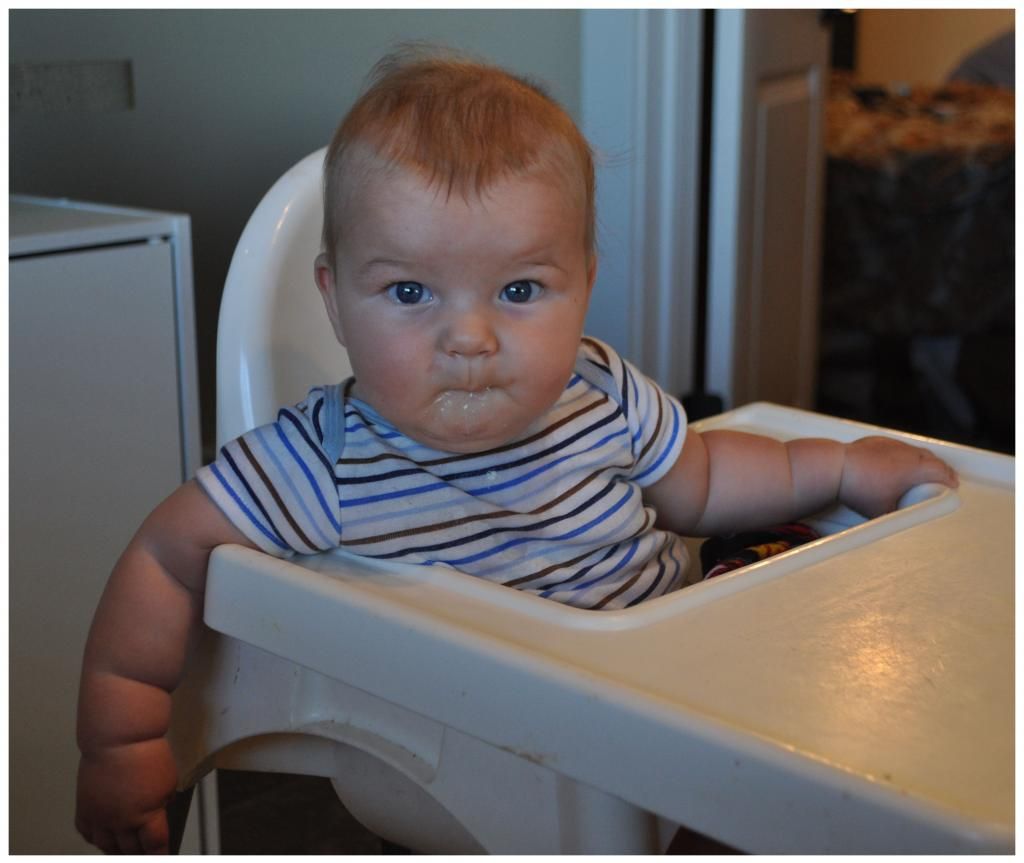 The boys loved coloring on the table and surprisingly they still ate all of their dinner!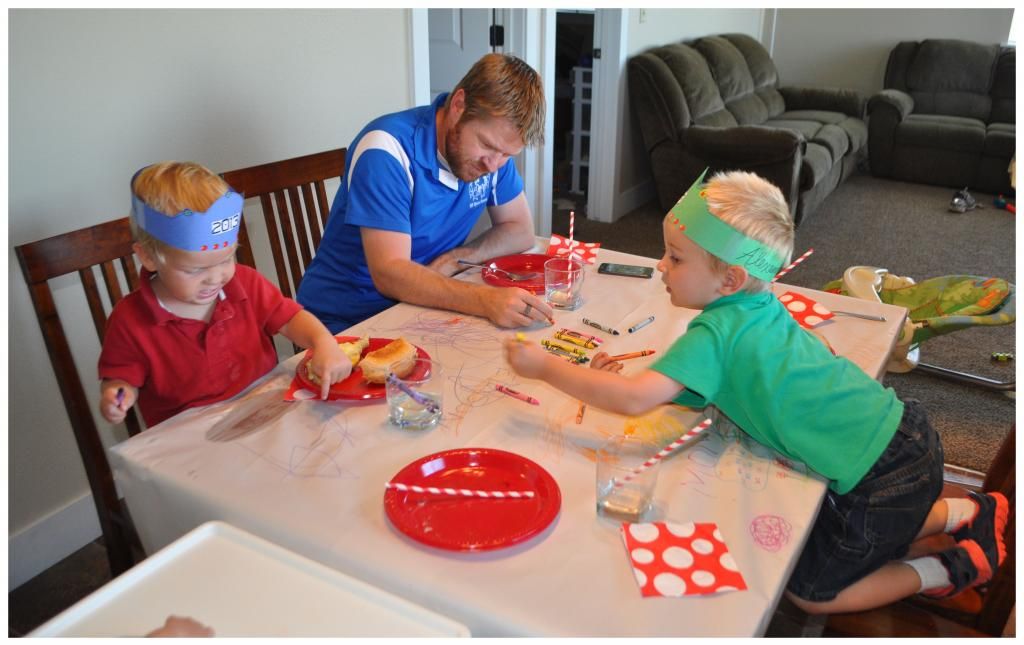 He's so grown up and yet still so little!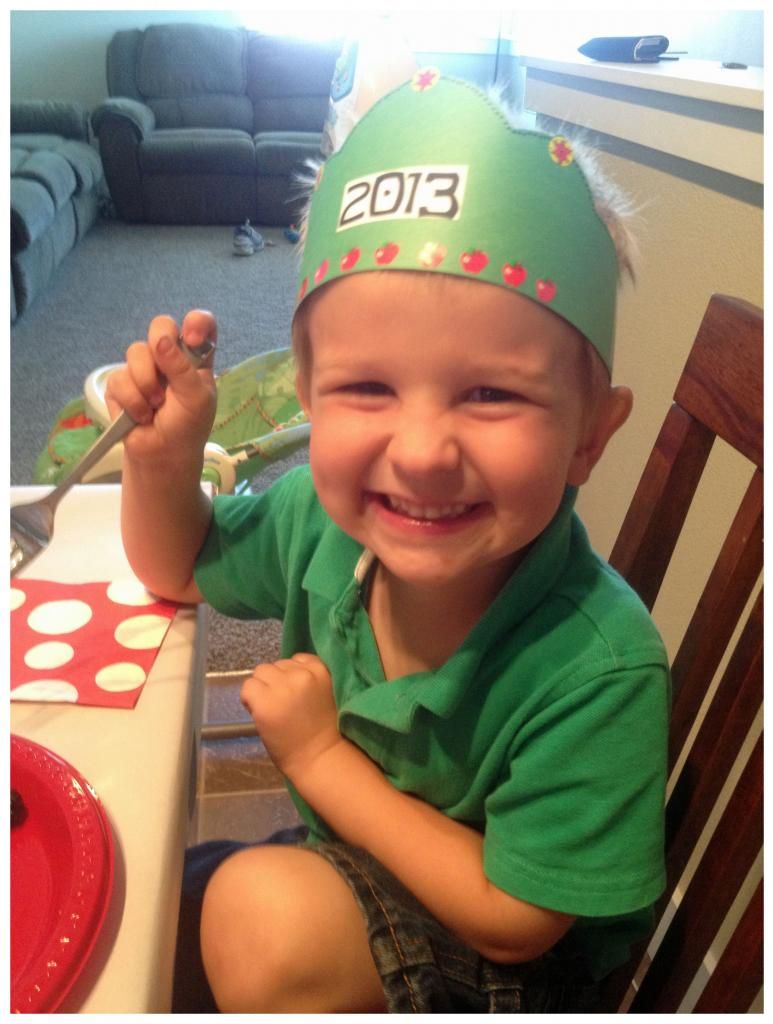 After dinner, we went outside and the boys collected grasshoppers.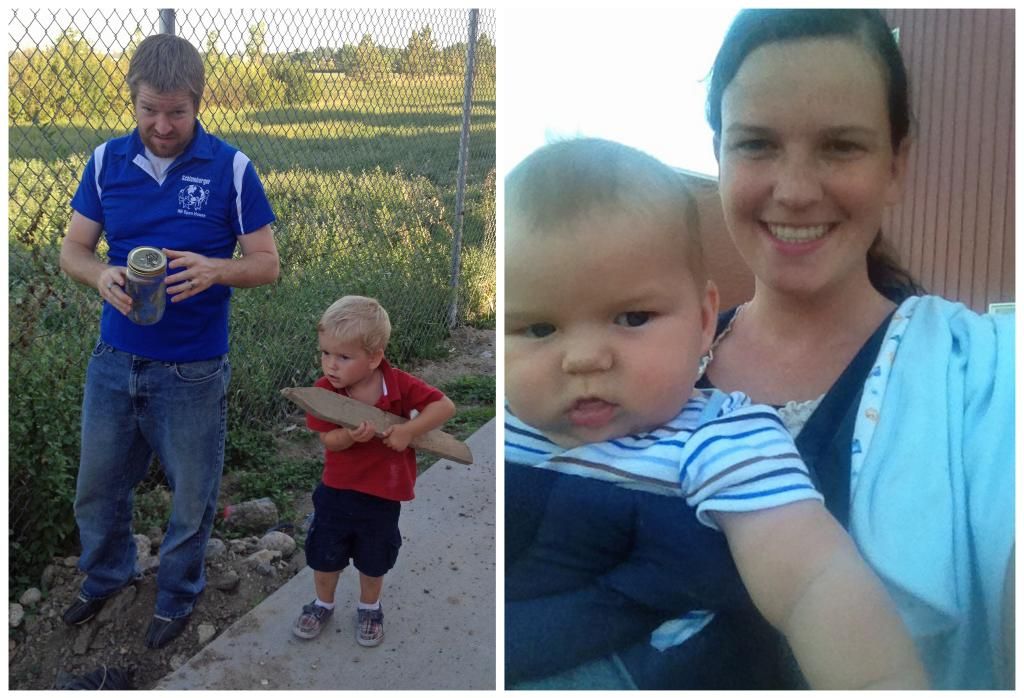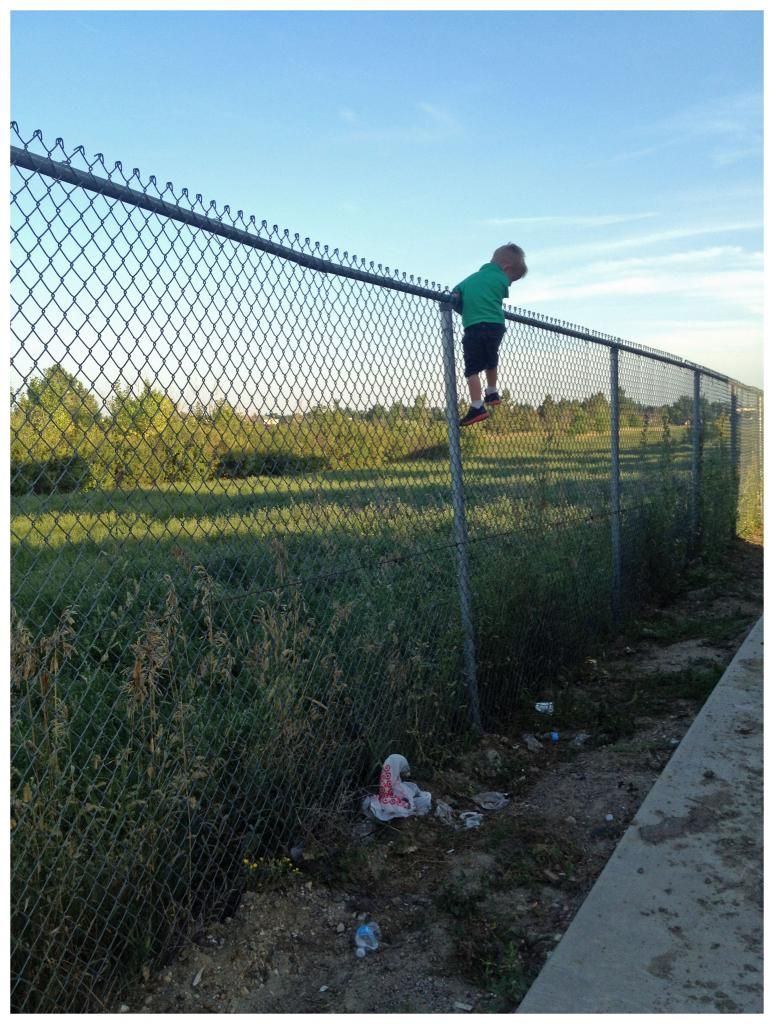 After all (or at least a good portion) of the grasshoppers were collected, we came back inside and Sam gave Alex and Edison a Father's blessing before the start of the new year.

"Be strong and of a good courage; be not afraid, neither be thou dismayed: for the Lord thy God is with thee whithersoever thou goest." -Joshua 1:9