Building gingerbread houses with kids is a really good exercise in patience and overcoming OCD. The boys are so fun to work with but this gingerbread house is not about to win any awards!
A few days later, Williston Toddler Days was supposed to have a gingerbread house decorating activity but only one other person besides committee members RSVP'ed so we canceled the activity. But that was sad to me so I invited everyone over. "Everyone" ended up just being the other two committee members, Kirsten and Meagan, and the Althoffs. It was perfect.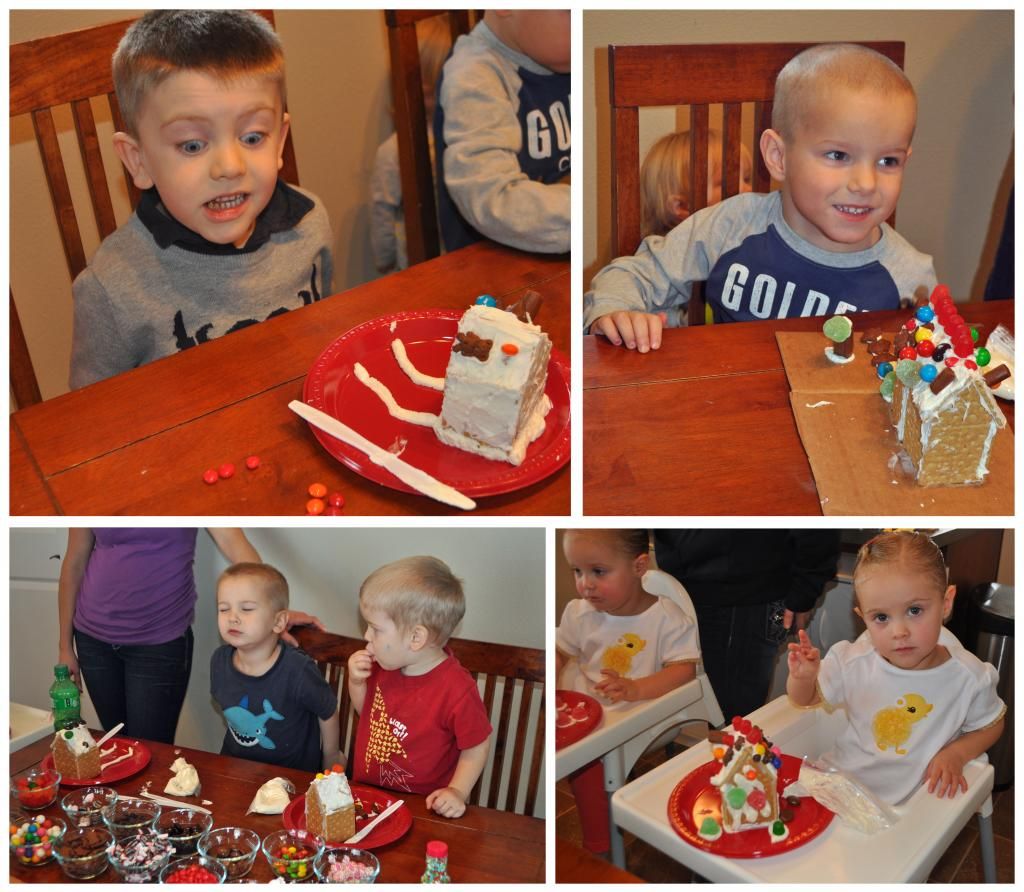 Kirsten and Meagan
The kids had lots of fun running around and playing for a while after we confiscated the candy. It got a little loud but we all had a blast. The boys are so good at making friends with whoever is around them.