I wanted to celebrate the New Year with the boys but did not want to keep them up until midnight so I invited over the Althoffs and we celebrated noon instead of midnight.
We started out the party with what every party needs: food.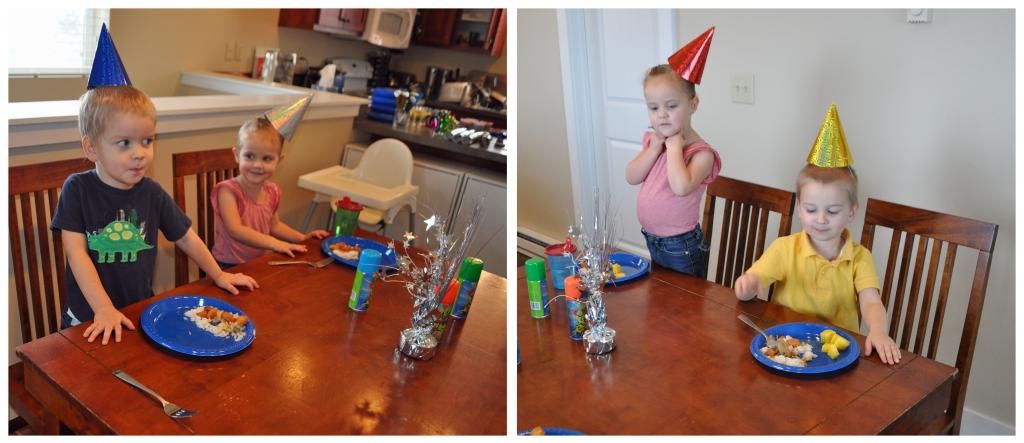 Edison and Madisyn, Alexa and Alex
Then we made some noise.
Threw tons of confetti.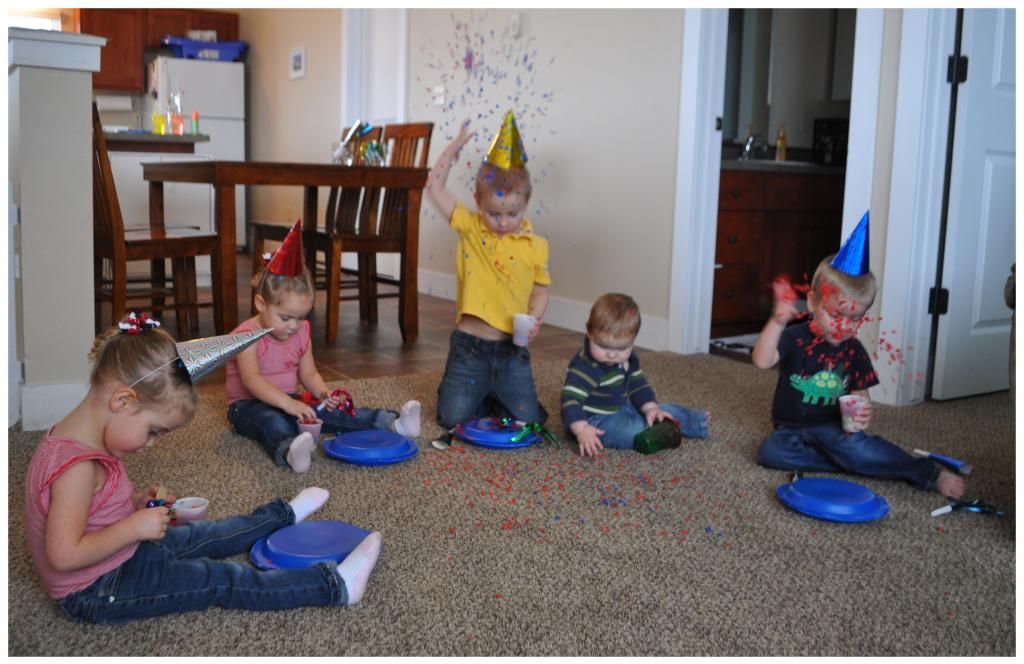 Declan thought it was food.
We drank sparkling cider.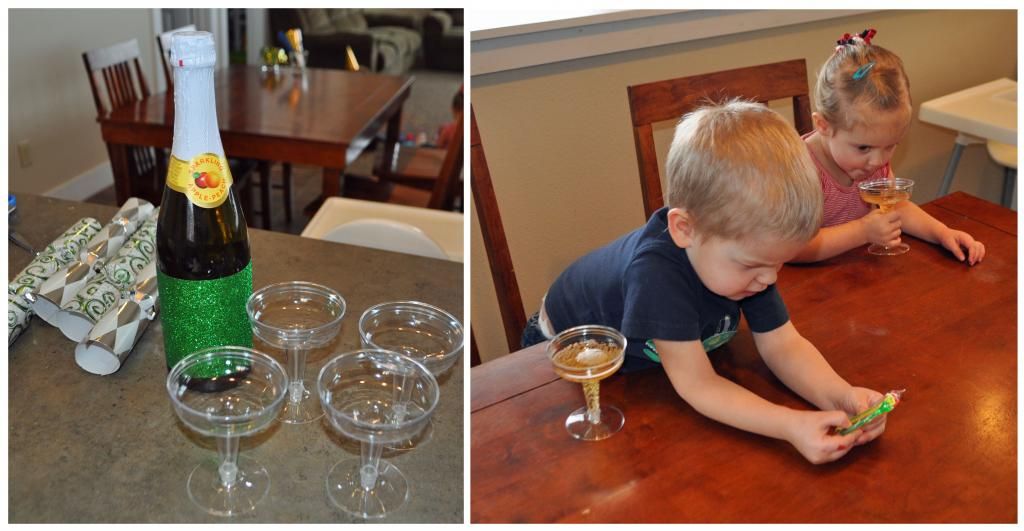 Before they headed home, we attacked them with silly string.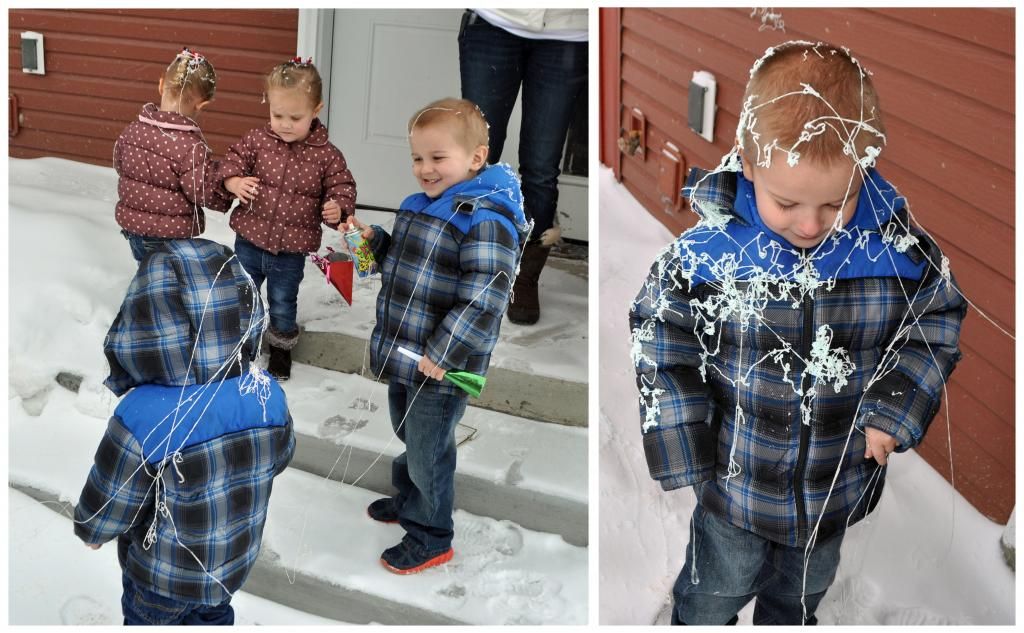 For dinner that night, we did the traditional fondue. It was delicious. I overate.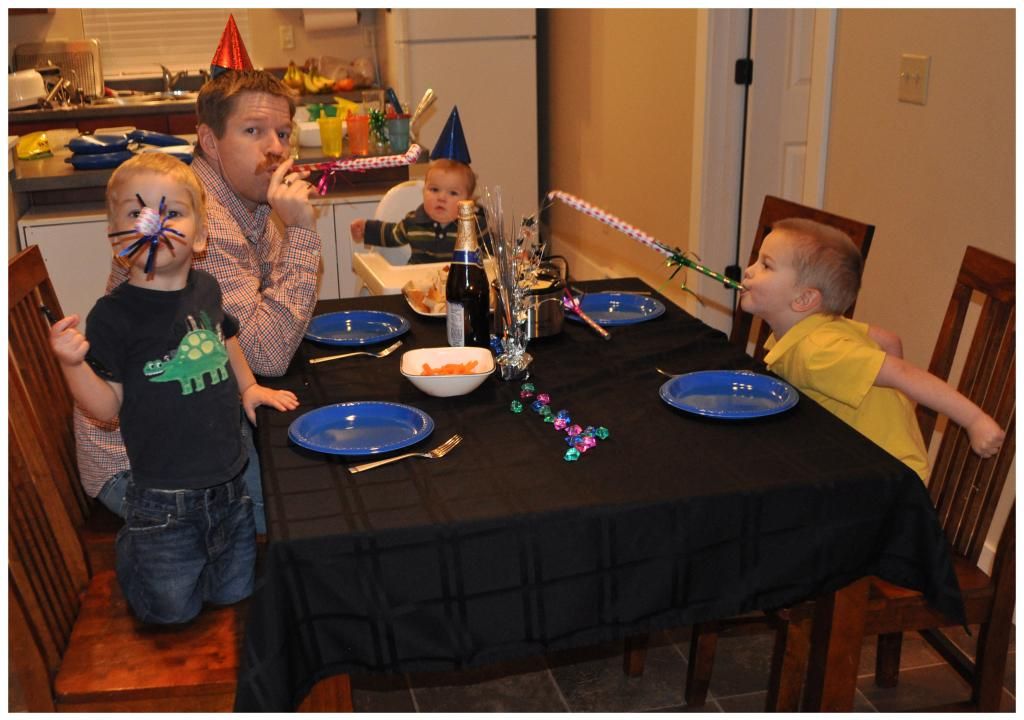 The boys had a rave and then went to bed.
Sam and I stayed up and wrote down some New Year's Resolutions. They include more date nights and also dates with the boys, personal development goals, more reading, more sleep, more visits to the temple, and more awesomeness. We toasted with sparkling cider at midnight and then looked out of our bedroom and watched three different firework shows. That's the good thing about living in a town with a ton of crazy guys who have excess money. The fireworks went on for an hour. I am looking forward to 2014. I think it is going to be a good year, just like 2013. Life is pretty sweet.