Sam's work party last year was after Christmas so we were already in Arizona. This year, we made up for missing last year's party. Sam has been able to get to know more of the people he supports and he was invited to three Christmas parties.
The first party was in Minot. We called the Young Women President in a Minot ward and arranged to have a complete stranger babysit our kids. She was really great but I was so nervous! The drive to Minot started out poorly with Alex saying he thought he was going to "spit up." We handed him a bag and he ended up being fine.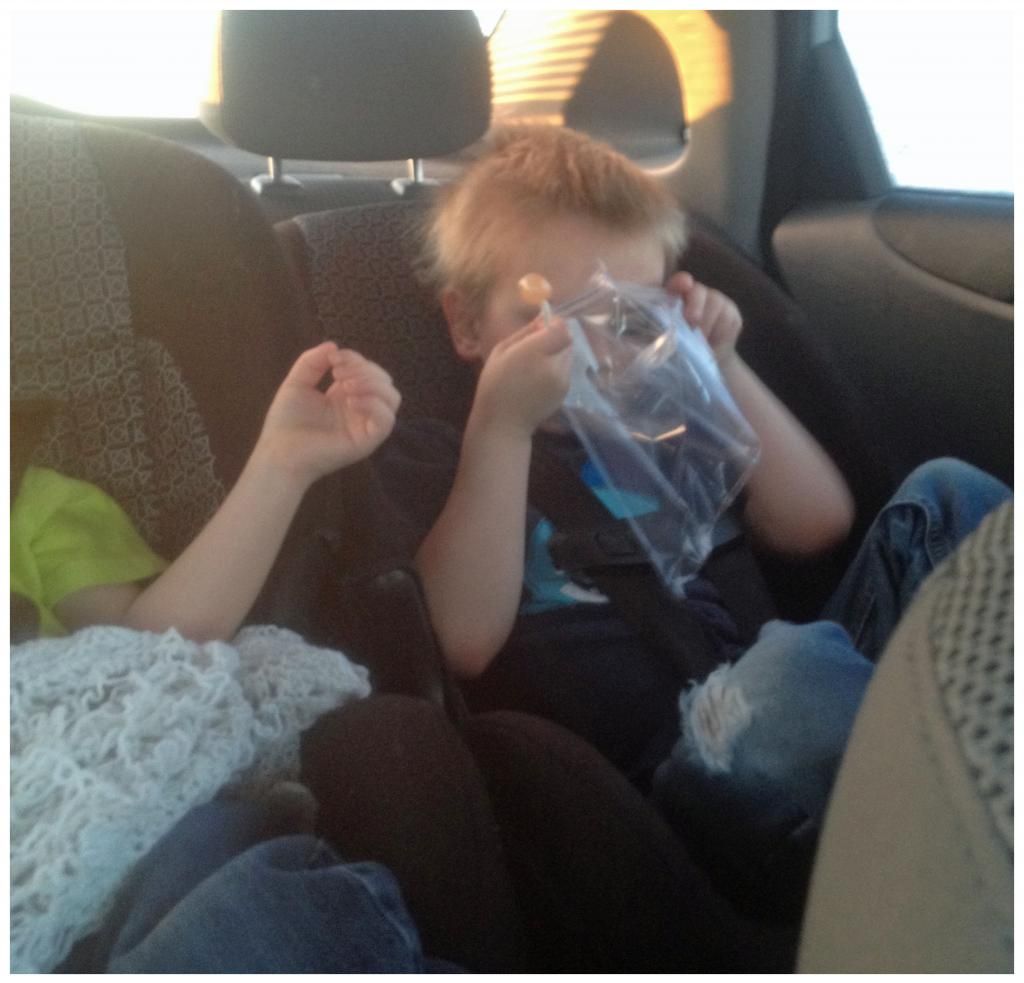 The party was kind of funny. Lots of people trying to get the most out of the open bar. We both won door prizes and I had several Shirley Temples. We left when they started the karaoke.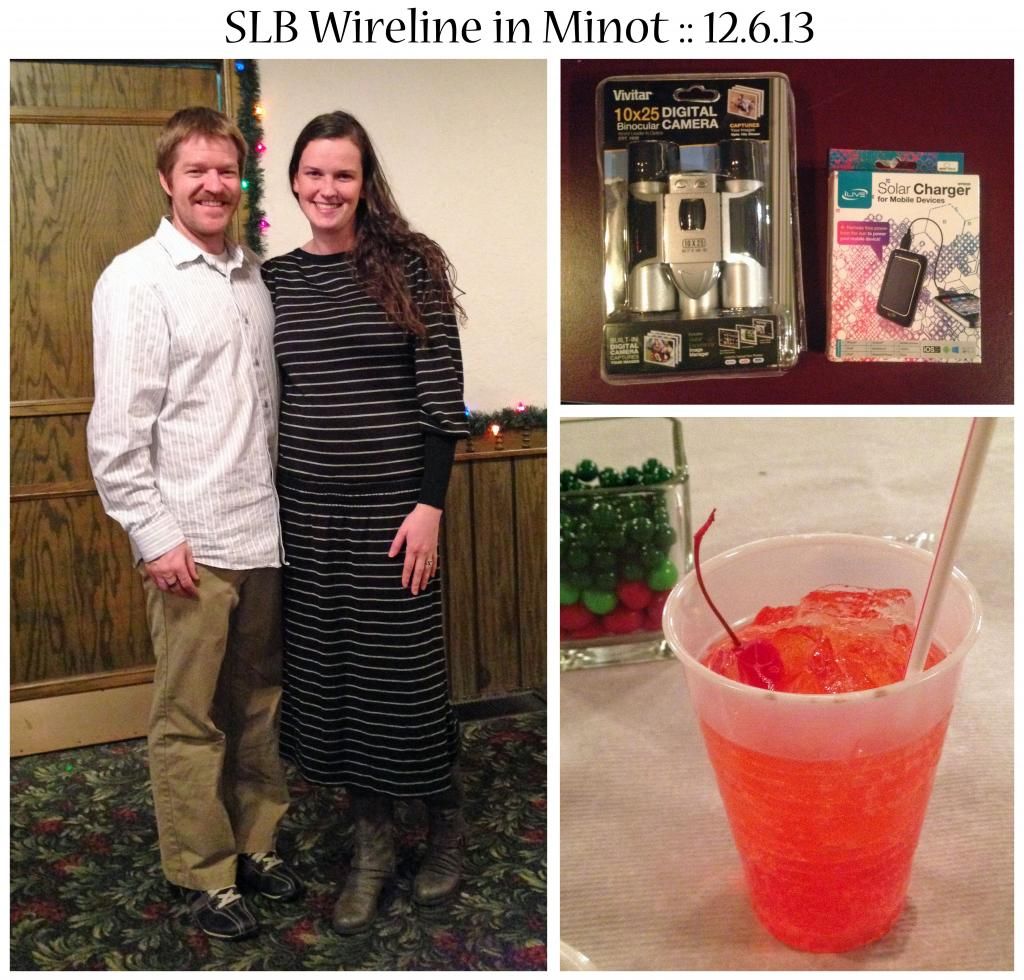 We spent the next day in Minot and then came home to our freezing home because I thought it would be a good idea to turn off all of our heaters while we were gone. Brrr!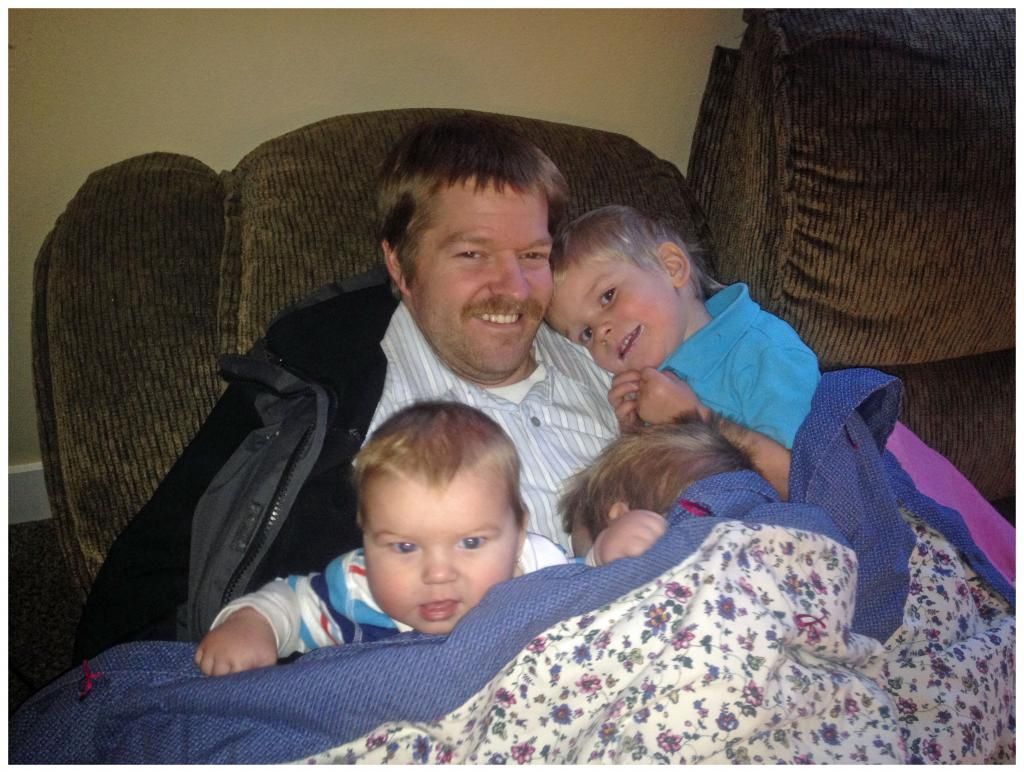 The next party was also fun. We recognized a few people from the Minot party. I had several Shirley Temples again. My chicken was way undercooked (read: raw) and the kitchen wasn't letting anyone send back their food. So I ate lots of bread and Shirley Temples. The manager had fought to have this party for his employees and he seemed like a really good guy. He was raving about how much he loves Sam. I felt like he was trying to make a move on my man!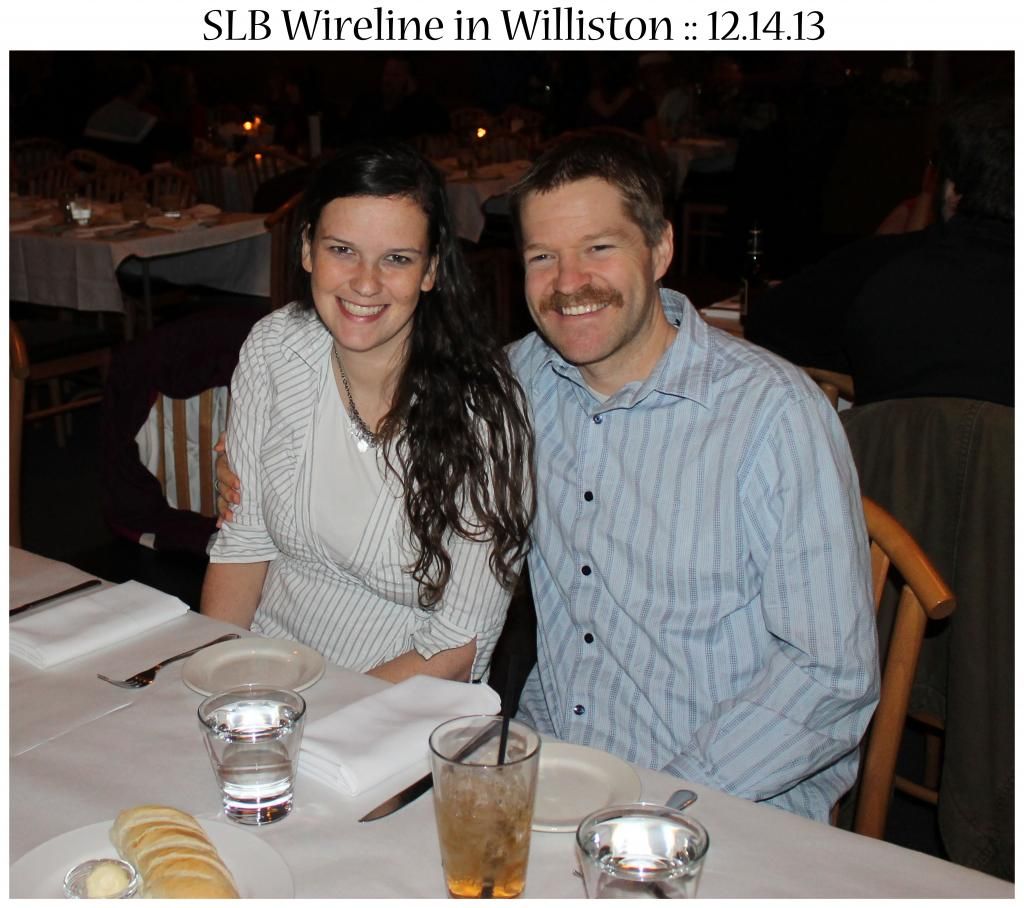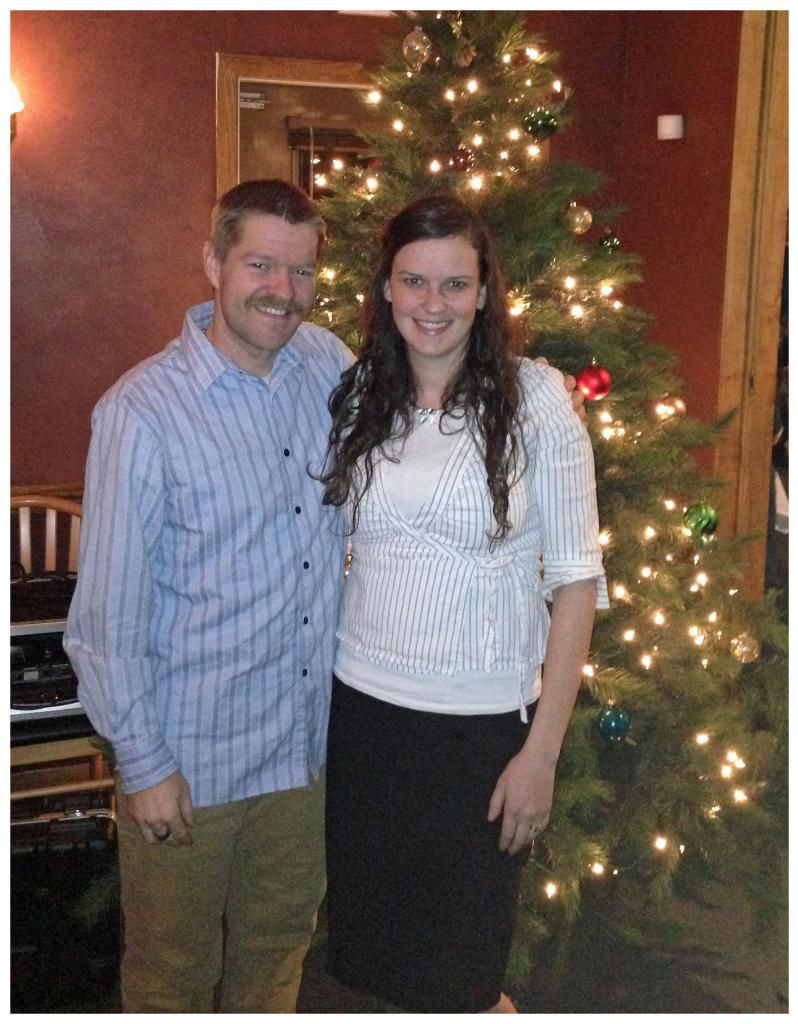 The last party was for the division that Sam sits with. There were a few friends from our ward there and we all sat together. When we walked in, we looked at all of the prizes and Sam mentioned that a certain grill was the most expensive prize. Sam won that prize. Of course. This is not the first time he has brought home the grand prize. The party died down a little early so we got frozen yogurt before heading home.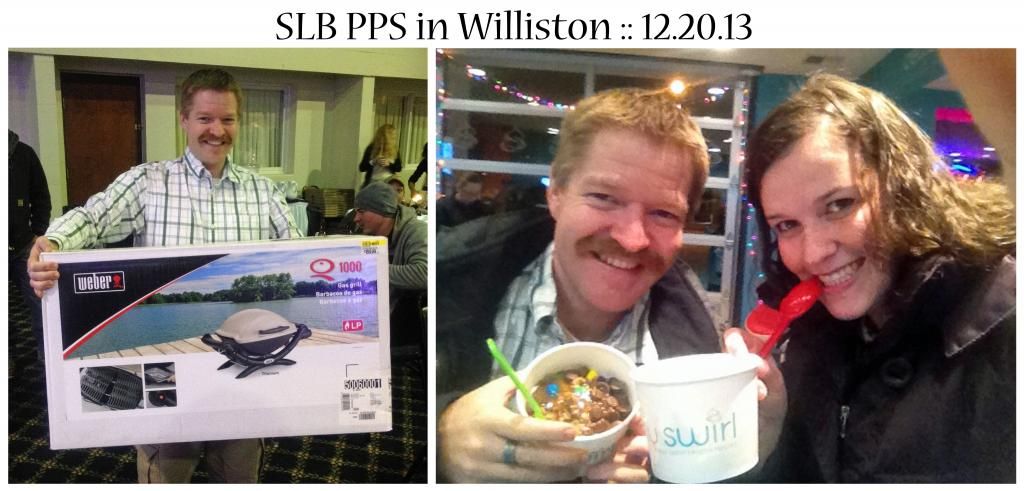 It was fun and crazy to have so many date nights! In three weekends we hired four different babysitters. I am glad our kids were safe, despite Declan taking a tumble off of the couch. Mama bear was scared to leave her cubs but they were safe and happy to have new friends come over to play.