Sam had to go on a recruiting trip to Utah for a week. Olivia invited us over for dinner the first night he was gone. She made a delicious soup. It was so good and I ate way too much. Or maybe not enough. I can't decide. The boys loved playing with Kyan, Tucker, and Jaxon.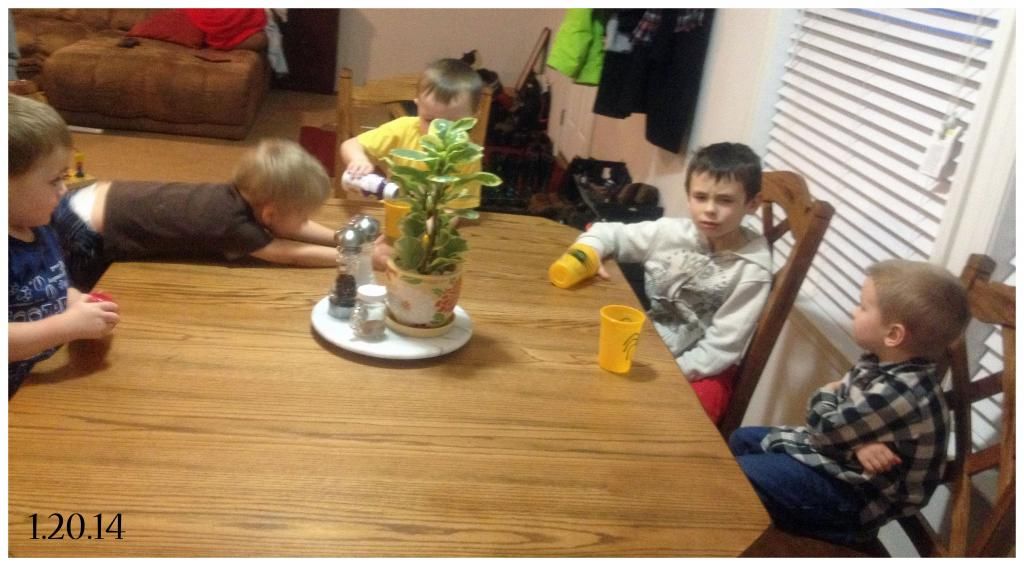 The next night, we sent a picture to Sam right before we ate dinner.
He responded with a picture of a ticket to that night's Jazz game. He had mentioned to the head of the staffing agency that he wanted to go to the Jazz game so the guy got Sam four tickets to the game. Fourth row. We never sit that close. He invited his parents and sister to go to the game with him. They were playing Minnesota so the game was on TV here in North Dakota. I turned it on and saw him several times!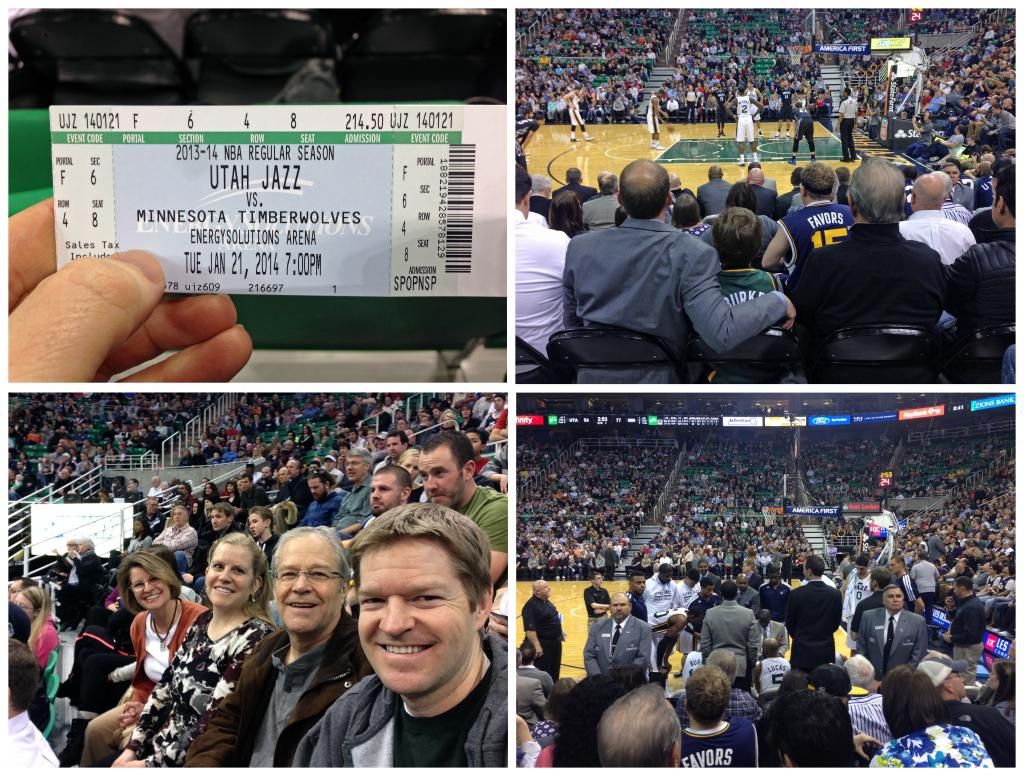 Sam was planning to come home on Friday but he learned on his way to Utah that his Aunt Ada had died. He stayed in Utah one extra day to attend her funeral.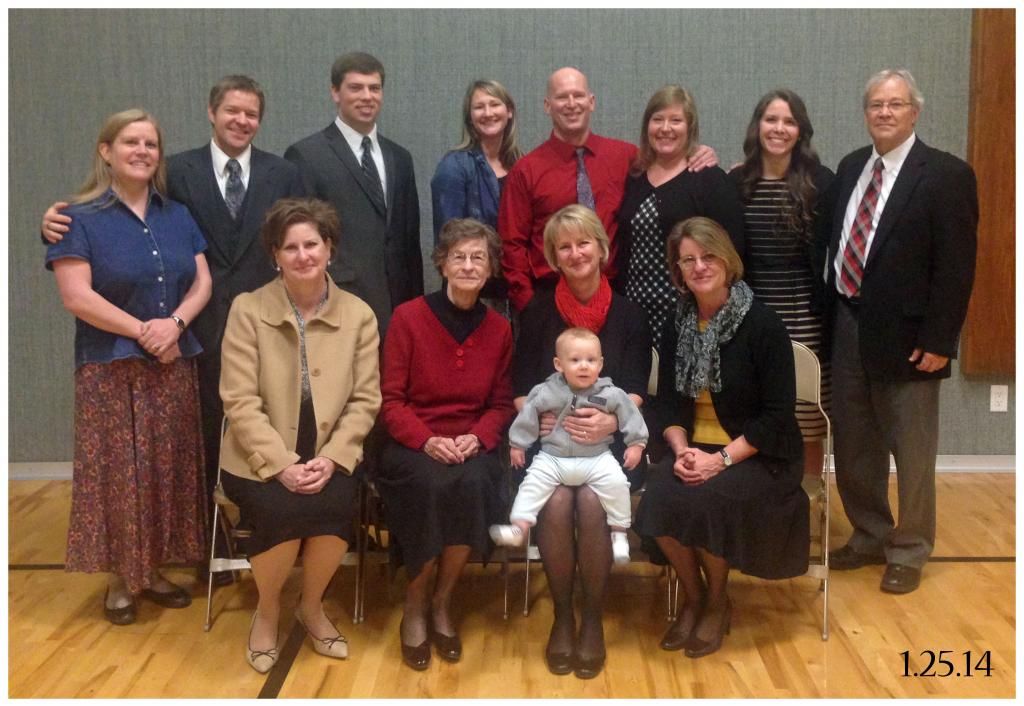 Emily, Sam, Sam, Dana, David, Christy, Hollie, Dave, Ruth, Grandma Stephenson, Karen, Sam, Marian
I missed Carissa's baby shower because of Sam extending his trip. I am very sad about that. Sam tries to convince me that his work trips are not vacations and yet every time it seems like a vacation. He saw the Dead Sea Scrolls with his family, spent an evening with Sheldon and Michelle, and went out to eat for a few meals a day. I guess he did a few interviews in there as well, but it sounded very vacation-y to me. We missed him and are glad to have him home. One night after I got the boys in bed, I heard Alex say, "I didn't get a piggy back ride. I didn't get to cuddle. I didn't get my bed made. I didn't get my teddy bear." Life is rough when Daddy's gone.