Valentine's Day celebrations started at the end of January. My friend Nikki hosted a ME (Make & Eat) Nite to make Valentine's Day garlands. I made a super cute one with pom poms but I apparently did not take a picture of it hanging up at home. Emily, always focused on the food, managed to take a picture of the adorable Italian cream soda bar. Priorities, people.
On February 2nd, I taught a lesson in Relief Society on love. That was my final time in Relief Society because I got released as First Counselor that morning and called as the Second Counselor in Primary. I was pretty devastated and cried for about eight hours that day. It took me a while to see the blessings but now I am so grateful to be in primary. I wish I had handled it more gracefully and mourned in private but it was a formative experience and that's what life is about.
My handout // An "I love you" from Laura (so incredibly thoughtful)
I was homeschooled so I don't know about how schools do Valentine's Day but apparently it is a thing to make a Valentine's box. I covered a box with red wrapping paper and hot glued some free-handed felt hearts onto the front in whatever place Alex pointed. When I dropped off Alex at school I realized that I had drastically underestimated the importance of the box. Some kids had ludicrously impressive boxes. So sorry, Alex. Good news is Alex didn't seem to care that he didn't have what the other kids had. I am always amazed with how happy he can be about something someone else has and not think about how much he would like it; I need to take a lesson from my son.
I didn't want to hand out candy because there is already so much candy so I found an idea that didn't involve candy and then I copied it. It was a huge hit.
Edison was so happy that he got a valentine from Alex.
We went to the Williston Toddler Days Valentine's Day party. The kids did a cute craft and ate some yummy snacks.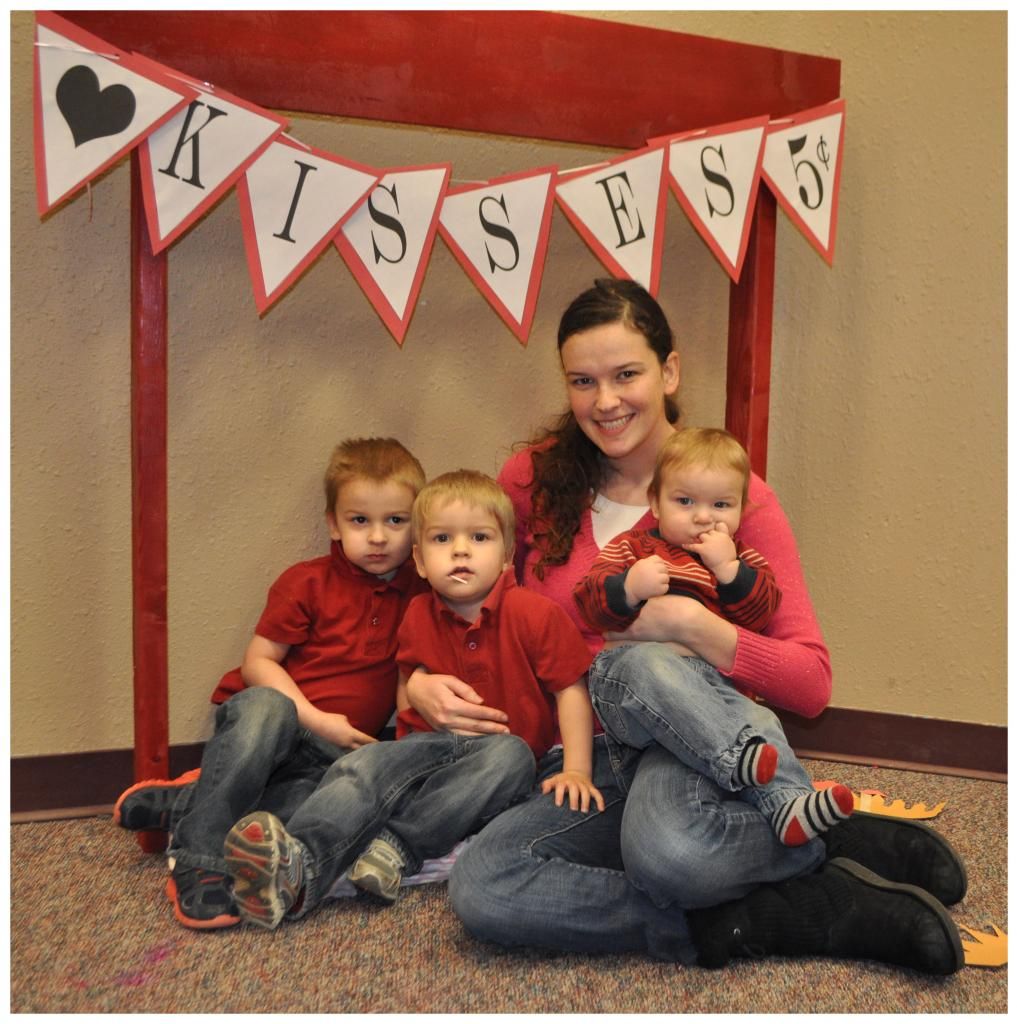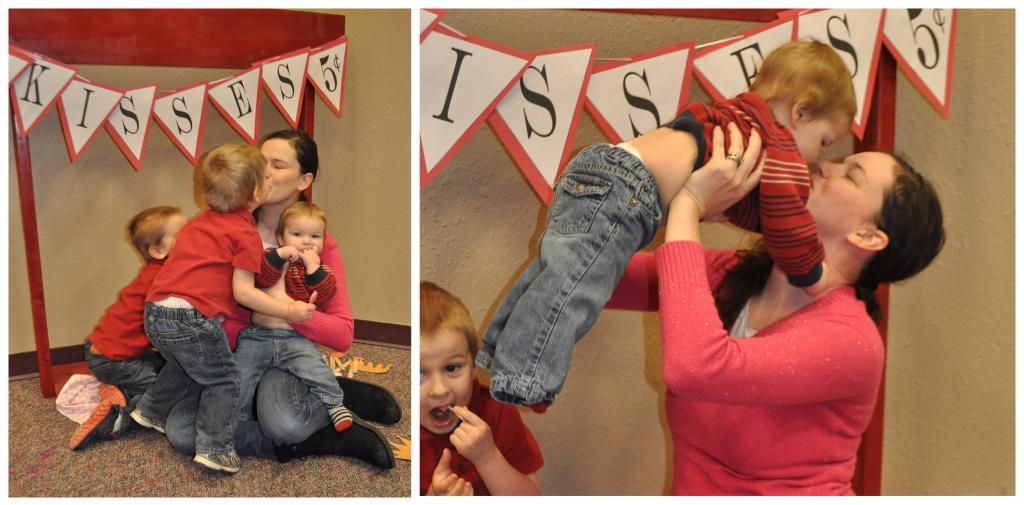 Sam came home from work at lunch and we gave him the Valentine's from the boys. They drew him very cute pictures. The boys and I left for Utah that afternoon so we had to say bye to Sam. Sam and I had celebrated Valentine's Day by going on a hot date to the ward couples only Valentine's Day party. Good times.