The Williston Area Recreation Center (ARC) is open! It is a $76 million facility that has been a huge blessing to the area. I took the boys to the opening ceremony and ribbon cutting. I thought it would be quick but it was not. It lasted more than an hour and everyone and their dog spoke. There were a lot of comparison's to Noah's Ark and they also said a prayer. I love that about North Dakota.

The boys ran around on the tennis courts to keep themselves entertained until they let us into the rest of the ARC.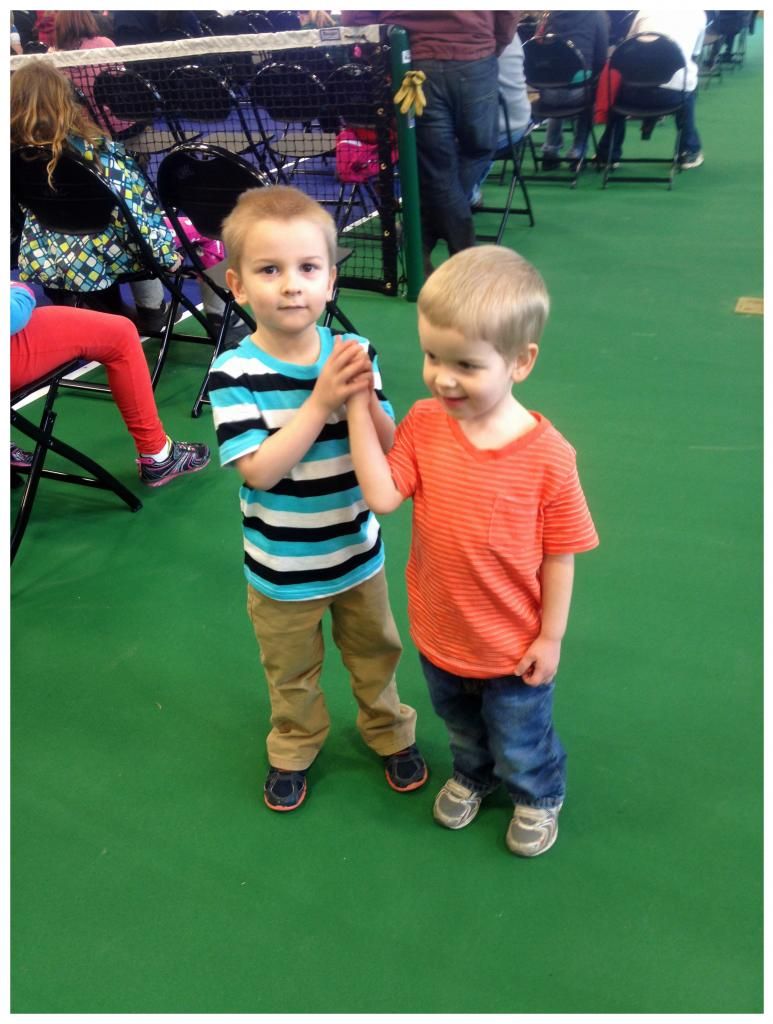 When they finally opened the doors, we entered the most gigantic building. It was free and open to everyone for the first weekend. We spent a couple of hours wandering around and it seemed to keep going and going. We checked out the cardio and weight rooms and just those areas are bigger than most gyms.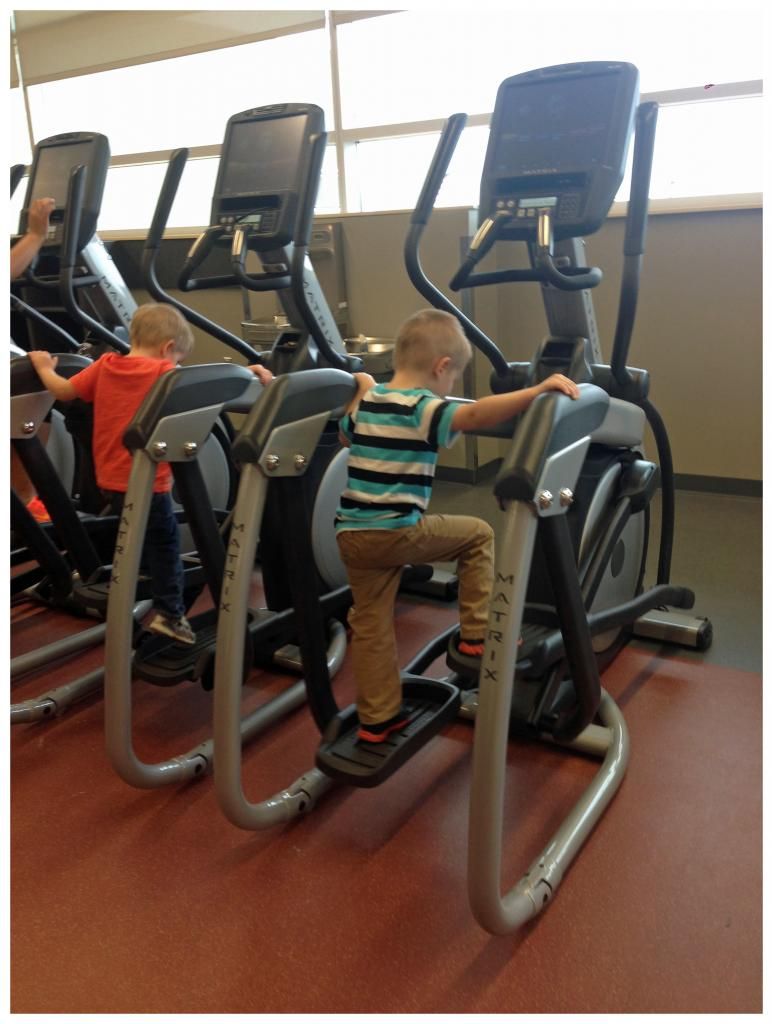 The boys were so excited about the turf.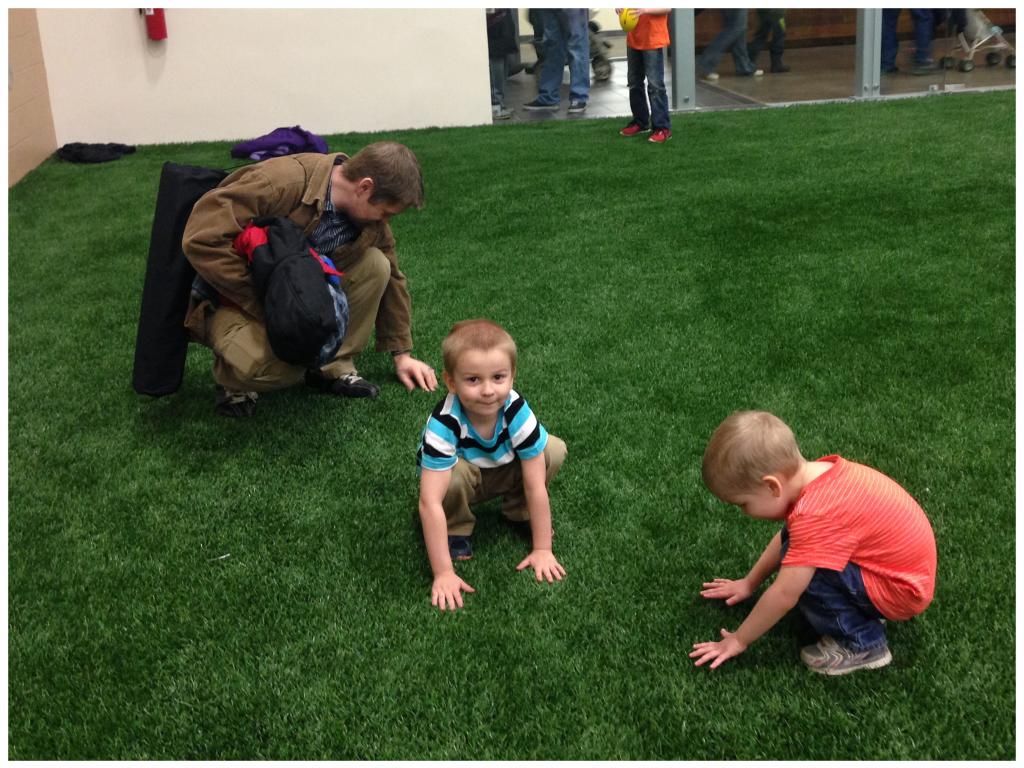 I got interviewed by a news station and one of Sam's coworkers said he saw me on TV but I was never able to find a clip of it online.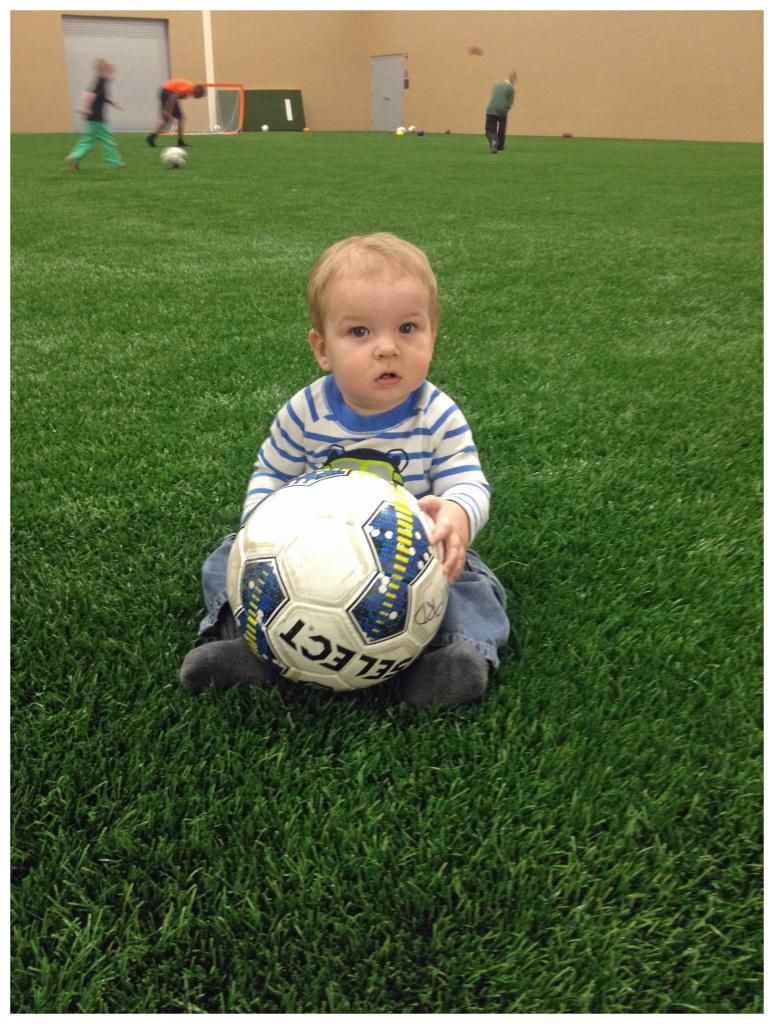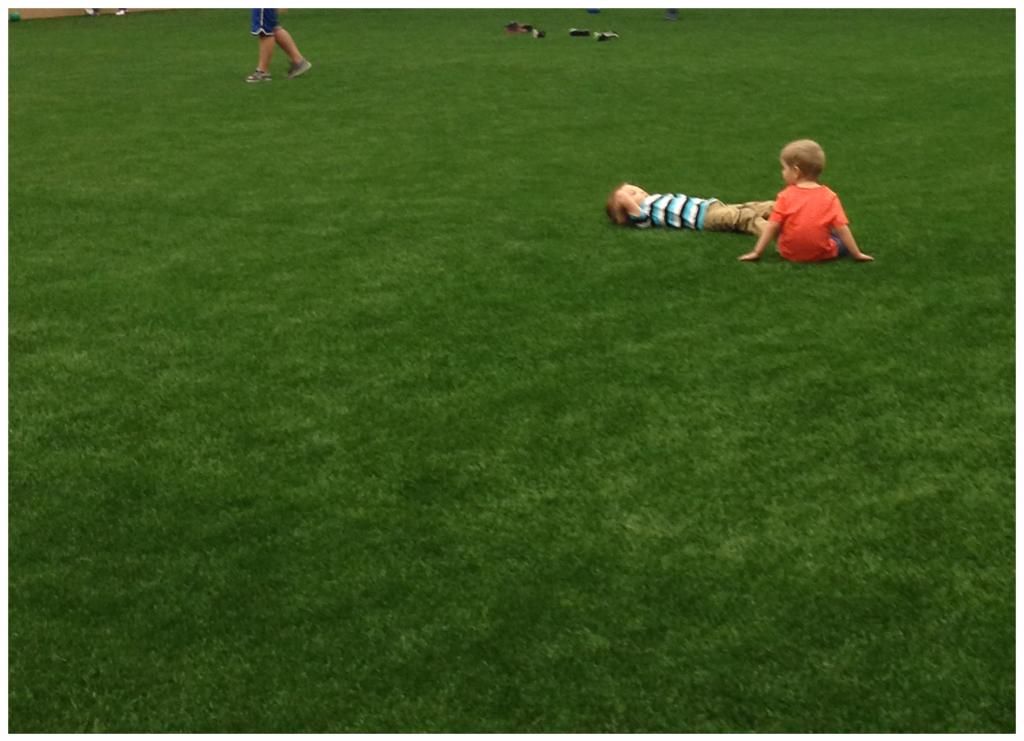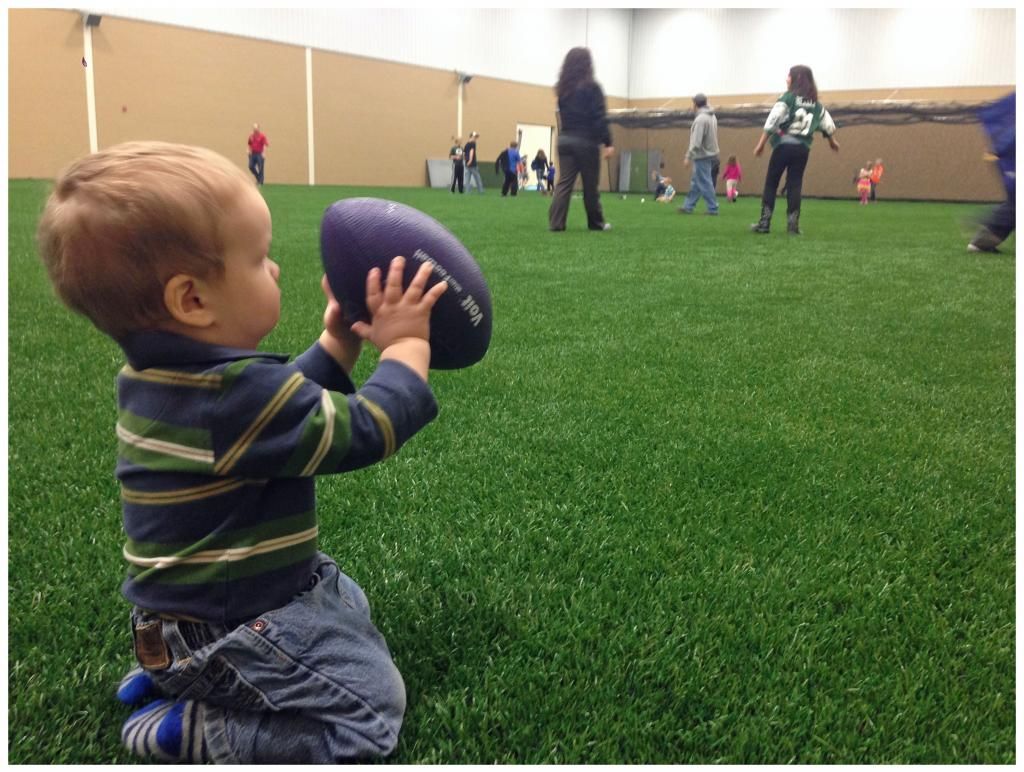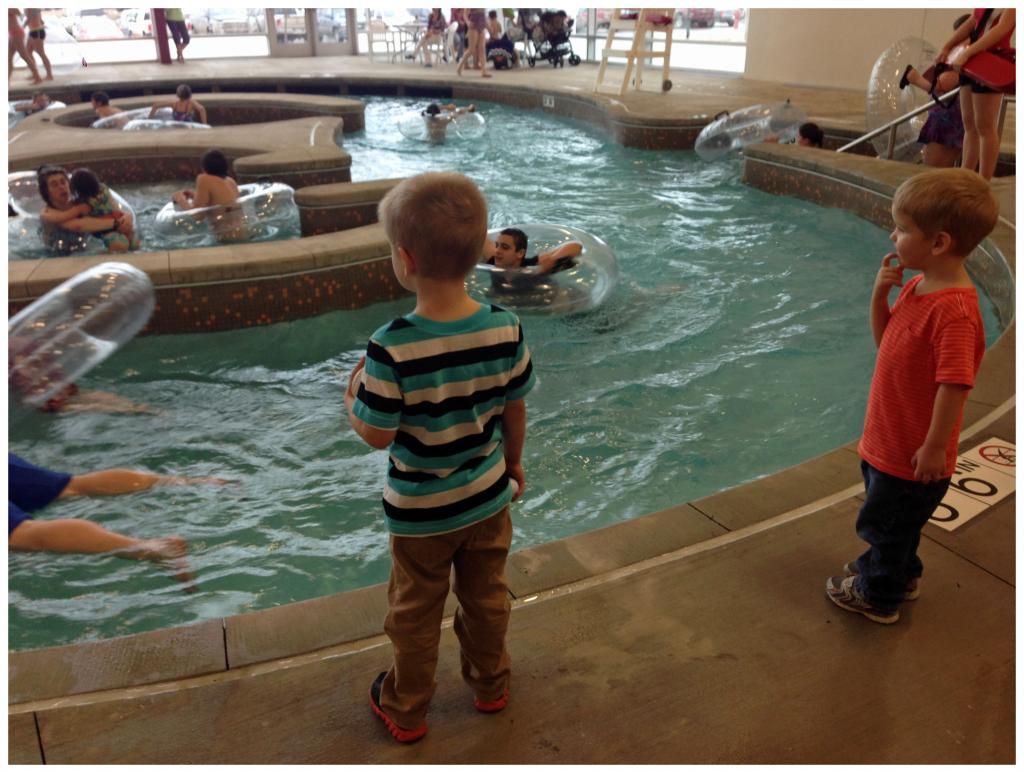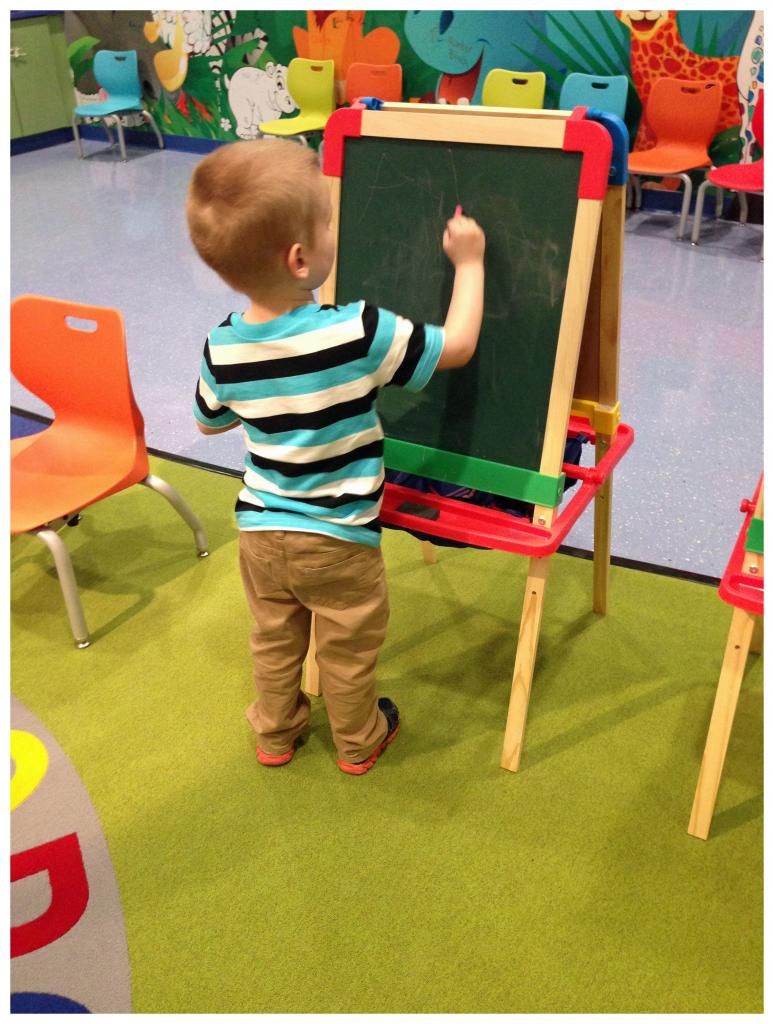 We went back the next day and took the boys swimming. We got there right when the pool opened and so it was not busy at all. The pool area is pretty amazing. A water park with a kid section, water slides, hot tub, wave simulator, and lazy river. Then there is a 50 meter pool and a separate pool for lessons.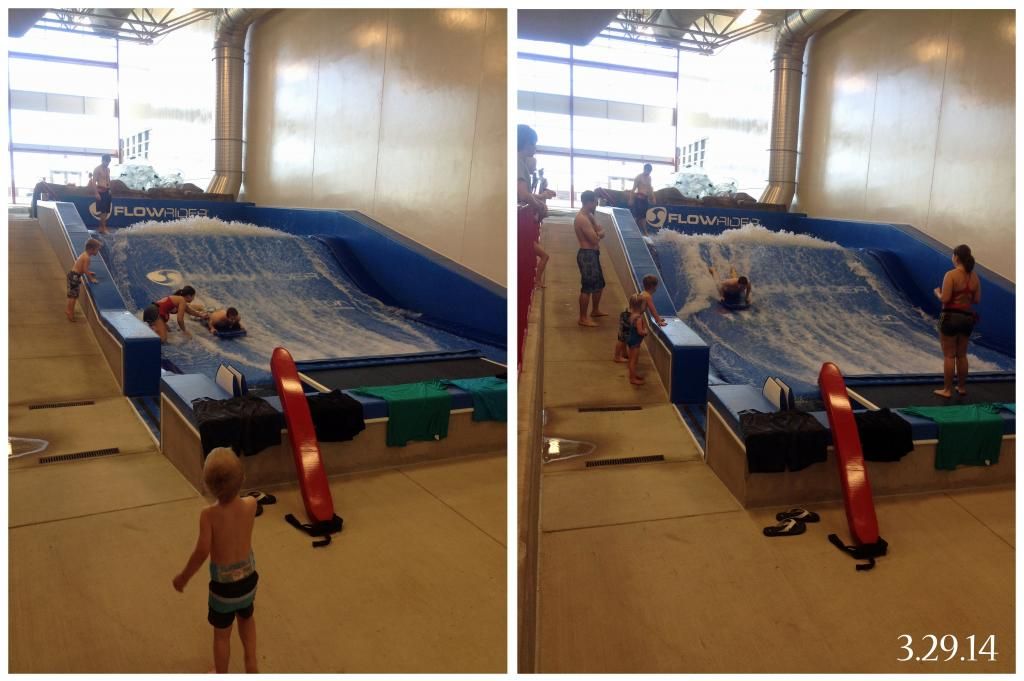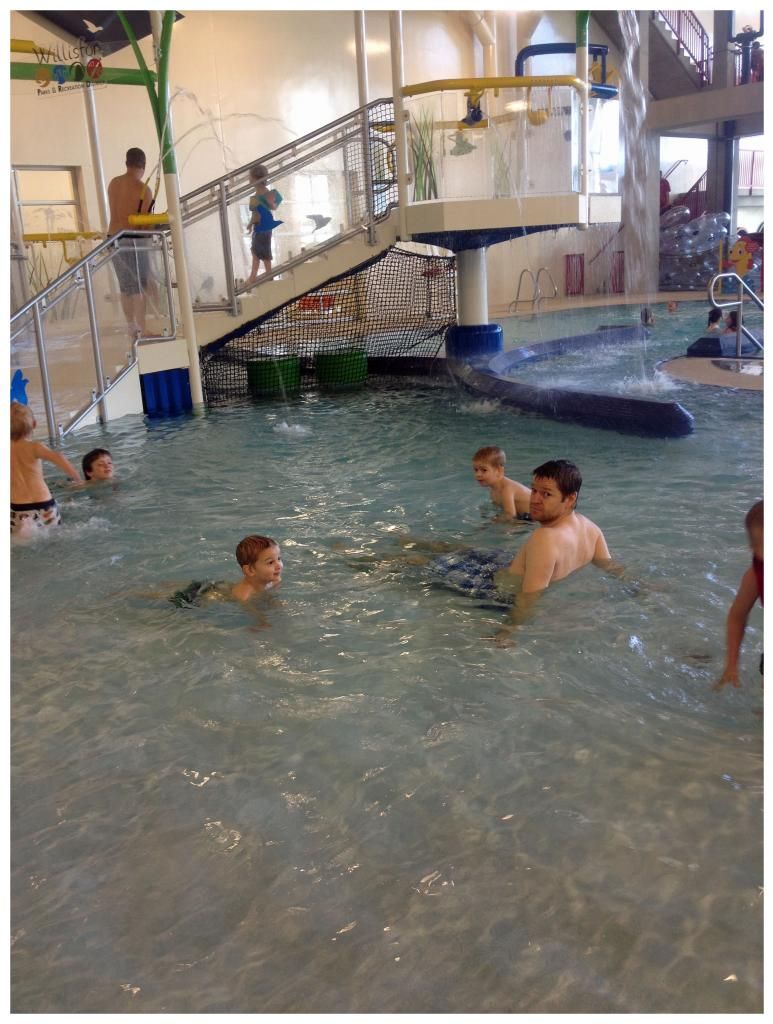 The Olympic gold medalist Katie Ledecky's grandparents are from Williston and so she did the inaugural swim in the 50 meter pool. I walked about a foot away from her as I was going to my seat but I didn't have my camera ready. Declan and I watched her do the first swim.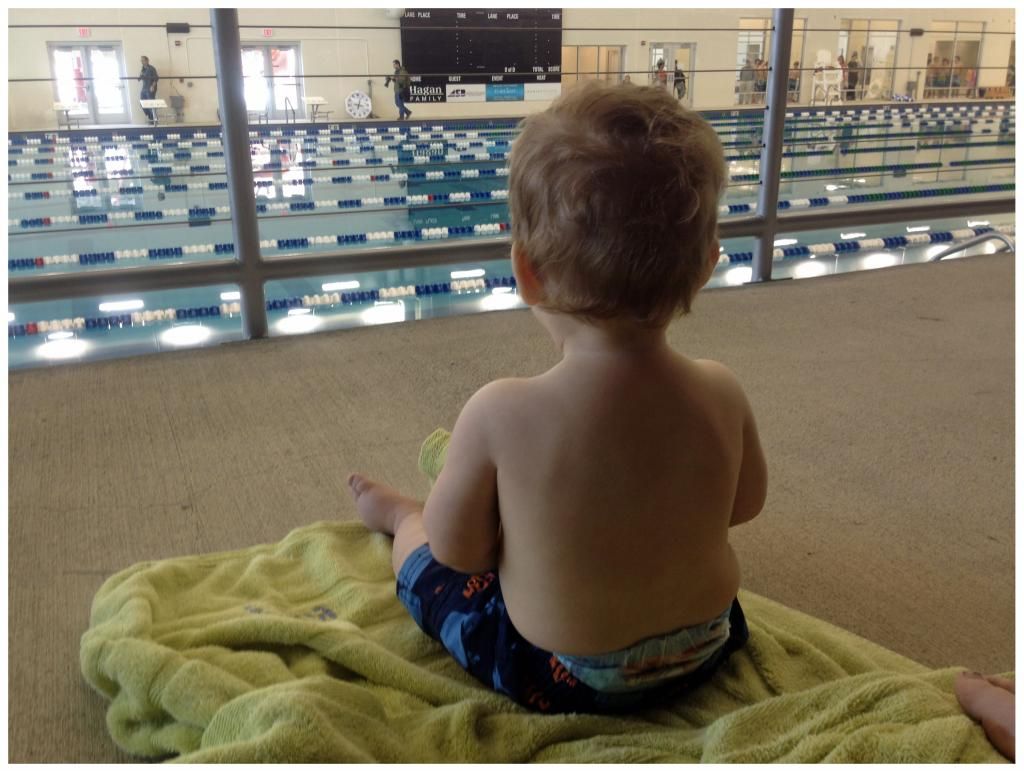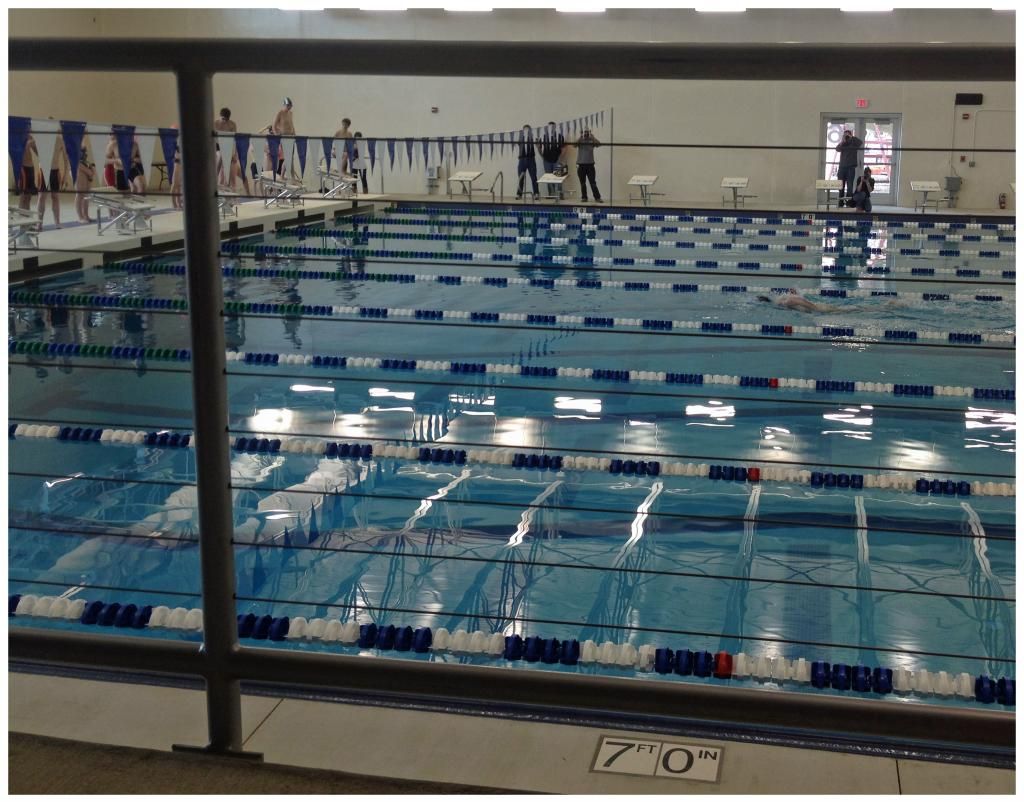 Swim, fishy.
We got changed out of our suits and then ran around the track a few times. Alex loves running with Sam.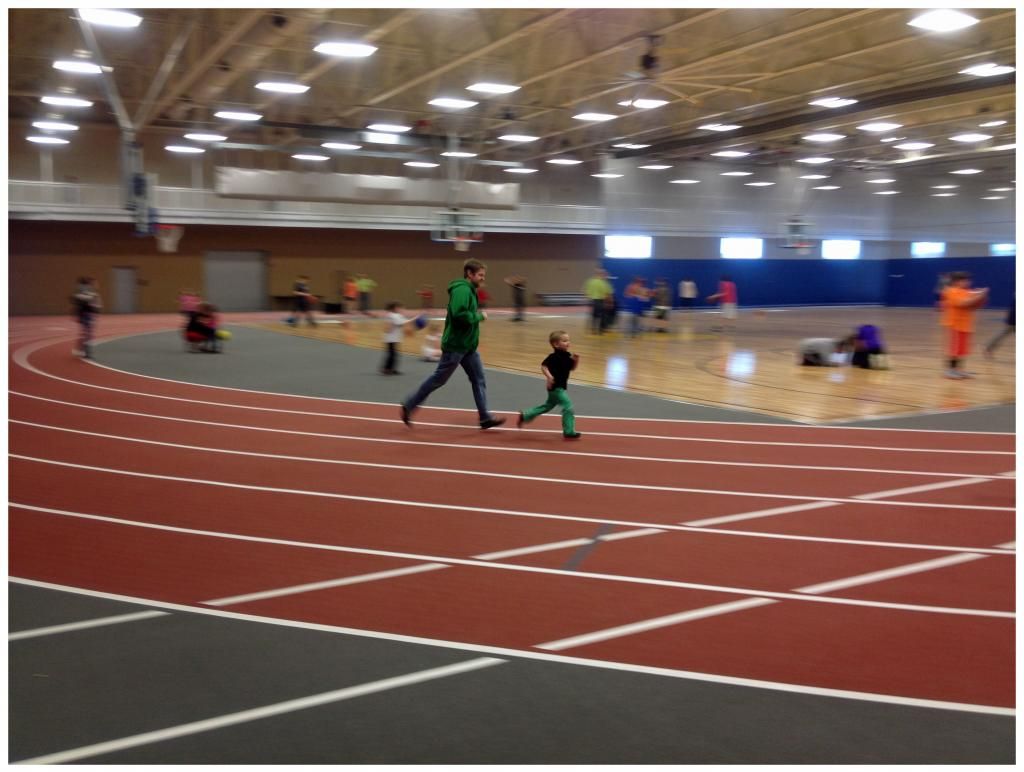 We decided not to get a membership right now because it is almost summer and we want to play outside! It is a really nice facility but still cannot compete with playing in the sunshine. We plan to get a membership in the late fall.