I don't know why my brain works the way it does but sometimes I decide to throw parties at the last minute. Mother's Day was coming up, I hadn't done anything for my madre and MIL, so I planned a Make & Eat Brunch to solve that problem. Everything is more fun with friends!
I designed an invitation and sent it out in a text to about a million people (or 20).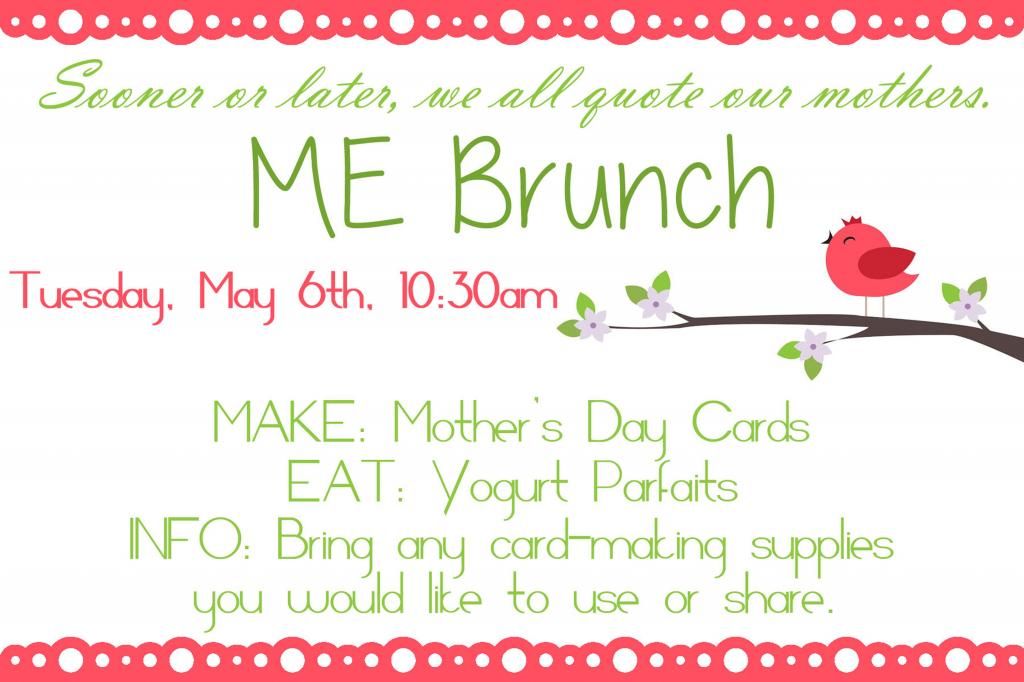 We had yogurt parfaits. I wasn't sure how much yogurt or fruit to buy so... parfaits for weeks!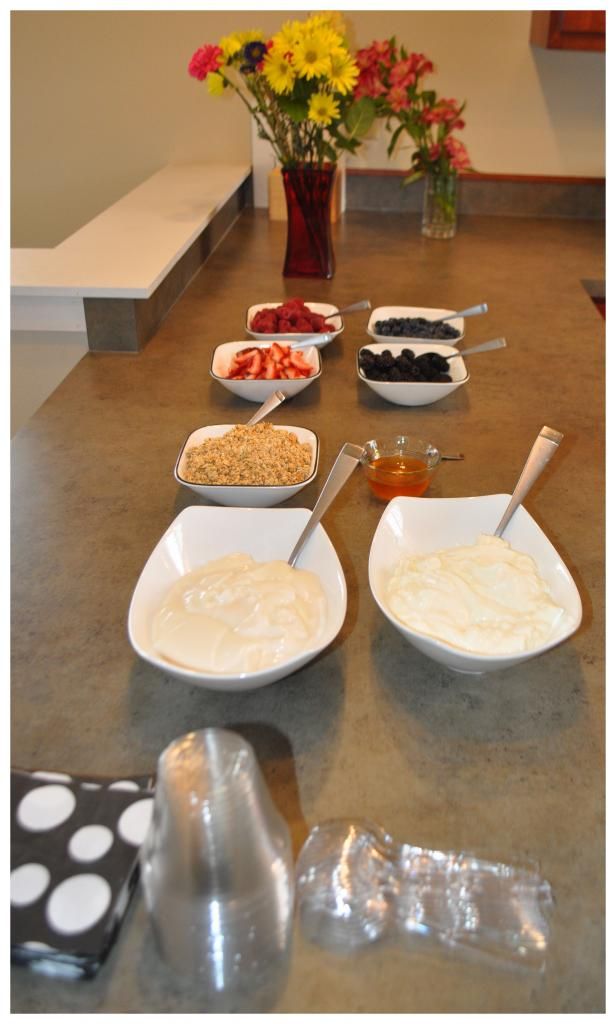 Five ladies came over and I think a few of them made one card. I made four. Usually ME Nites happen "after hours" so no kids are around. Having it during the day made it difficult to make anything with all of the kids running around.
My cards for my grandmas, mom, and mother-in-law. According to my MIL, hers was very "unique." Yay for an envelope full of glitter! It was so fun to make these cards. I don't get crafty very often and although they are far from professional, they were made with love.