Normally Stake Conference is not a super big deal but this one was a big deal for us! We learned that our stake was being split! We headed to Minot on Saturday. It was strange to stay overnight Saturday-Sunday because we normally stay Friday-Saturday on our short weekend trips. We got there and our first order of business was to get Sonic. It opened in Minot several months ago but we hadn't been there yet. Declan took a drink of Sam's slush and then wouldn't let go. He has an incredibly strong grip. Sam had to pin Declan's arms down.
We dropped off Sam at the leadership training meeting and then went to the mall to play.
We walked around Target and Alex fell down and broke his Sonic cup. Maggie was a quick thinker and whipped a baggie out of her purse and saved the day.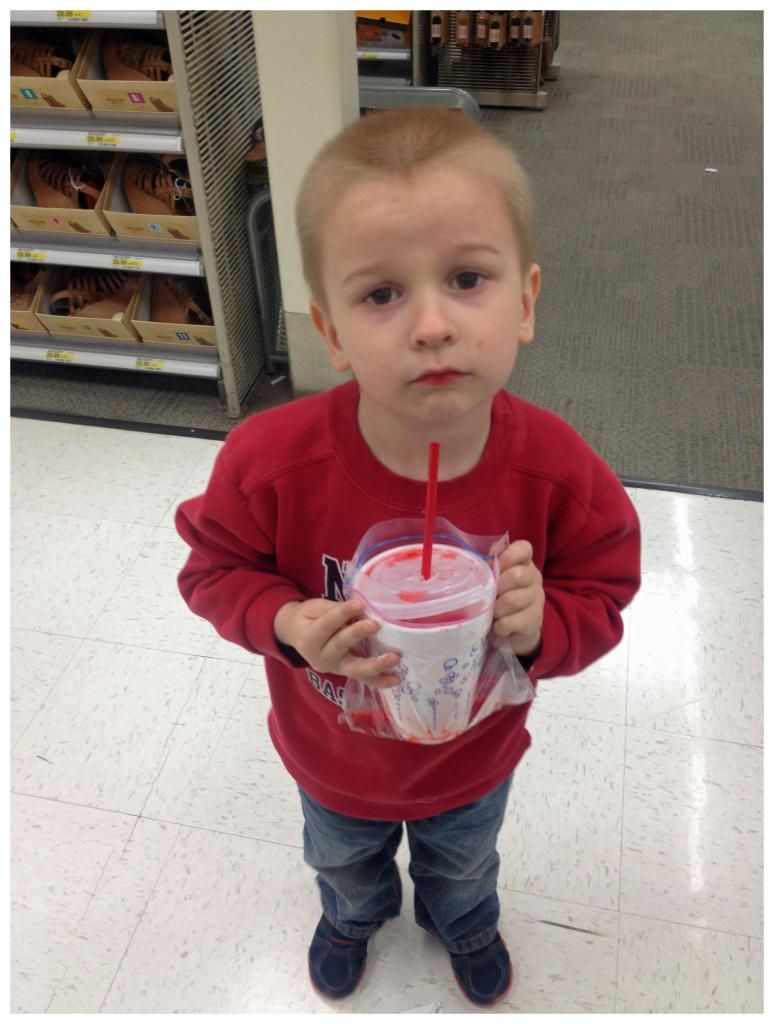 We had booked a room at a hotel that had a small water park (it was also the cheapest hotel we found)! Sam took the boys swimming while I went to the adult session of stake conference.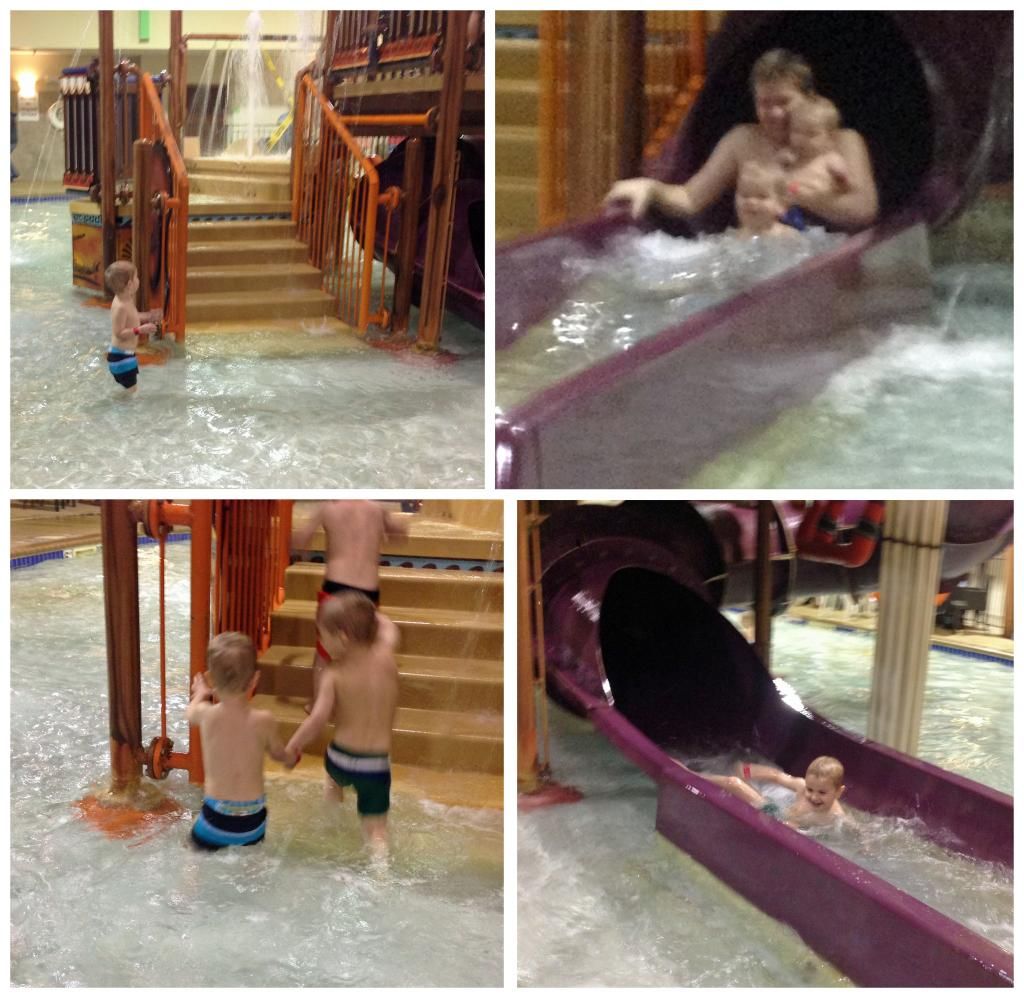 I cannot handle all three kids at a pool at the same time. I have a smidgen of anxiety about the boys drowning and the pool is usually a horrible experience that leaves me with a week of drowning nightmares following it. So Sam took on the challenge. The boys were still swimming when I got back to the hotel. I stood on the pool deck talking to them. Sam was in the middle of the little pool with Alex and Edison and Declan was standing against the wall. Alex came over to the wall by me and Edison was in the middle of the pool with Sam. Then Sam told Edison to stay where he was and he went under the water and starting swimming toward Alex to "get" him. Almost immediately Edison backed up into the deeper water and his head went under. Sam was still under the water swimming away from Edison. Edison had back up just enough that his eyes were still above water but his nose and mouth were under the water. His eyes were so big and he was bobbing off the bottom of the pool trying to get above water. I started freaking out and yelling Sam's name but he was still underwater. It was really loud because of the water features around us and even once Sam got up he couldn't understand why I was yelling. I should have jumped in; I don't know why I froze so badly. Finally, a man standing against the wall with his two kids about ten feet to the left of us heard me screaming and rushed out to get Edison. Then Sam lectured Edison. I was so furious. Edison didn't seem fazed at all. It probably wasn't as long as I imagined it took, maybe ten seconds, but it seemed so long to me. And Edison's eyes. Haunting.
This was the trip of injuries. Edison and Alex got in a fight. Edison scratched Alex's face. Also, Sam was closing the bathroom door and Declan had his hand under the door. It pushed the skin back quite a bit on Declan's pinky finger and he screamed and screamed. We are always talking about not closing doors because someone could lose their fingers. I am glad he gets to keep his fingers but we need to be even more careful with doors.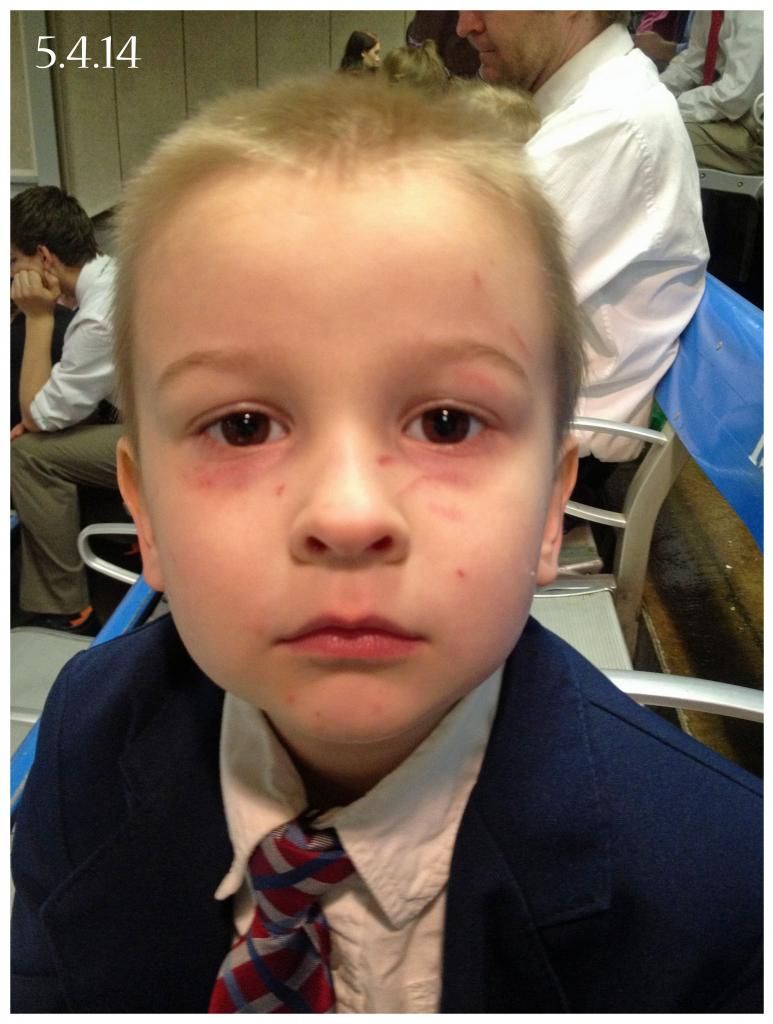 Stake Conference met at the Minot Municipal Auditorium because there were too many people to fit in the Minot church building. The sound system there was horrible. I made it an hour and a half through before I finally took Edison and Declan out to the car. I did not hear one word of the talks. I did hear enough of the Stake business to hear that we are now in the Minot North Dakota Stake. There are now three stakes in the state of North Dakota: Fargo, Bismarck, and Minot. I am really glad our stake center is closer to us but I am sad that there isn't a temple there. So our stake meetings are two hours away and then the temple is two hours further than that. At least they are in the same direction(ish) so we can still make it work.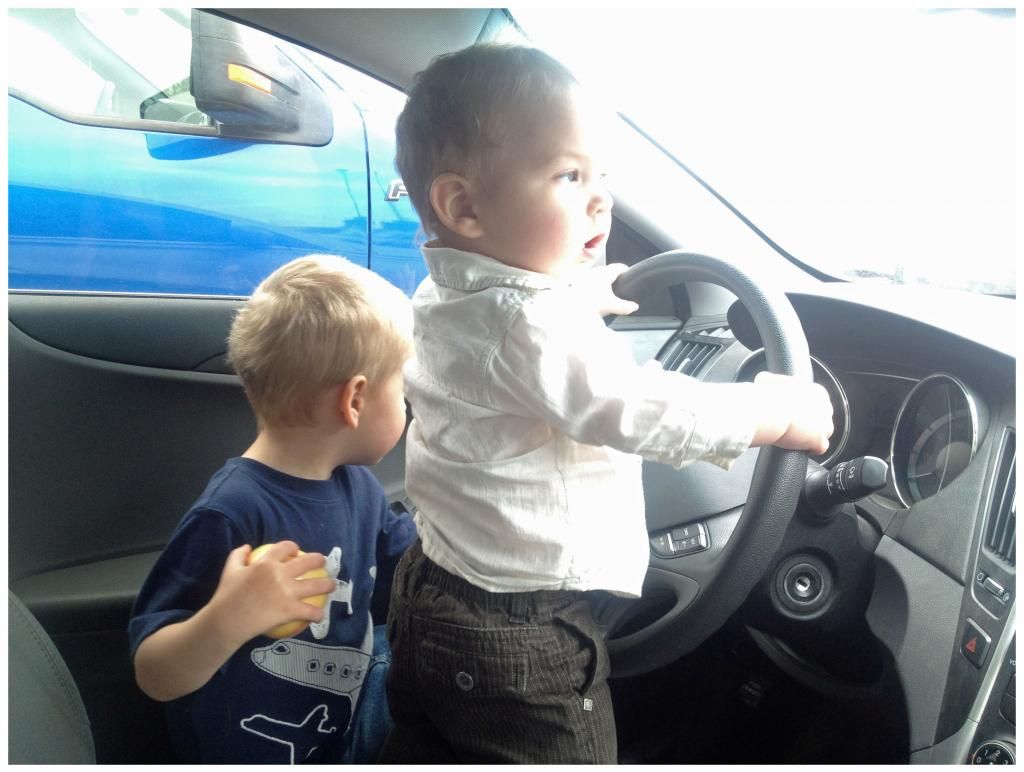 We drove straight home after stake conference since it was Sunday and we didn't have anything to do in Minot. The next day we saw this on the news: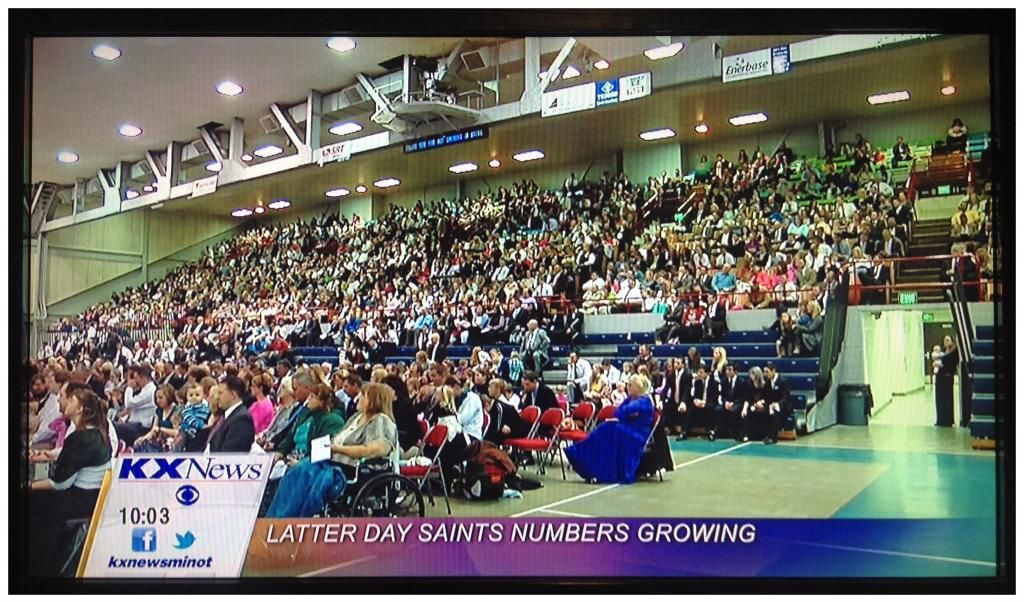 North Dakota really cracks me up sometimes.