Our latest Williston Toddler Days activity was to make lava lamps. I saw the idea on a blog and really wanted to try it. It was so cool! It was like magic for the kids.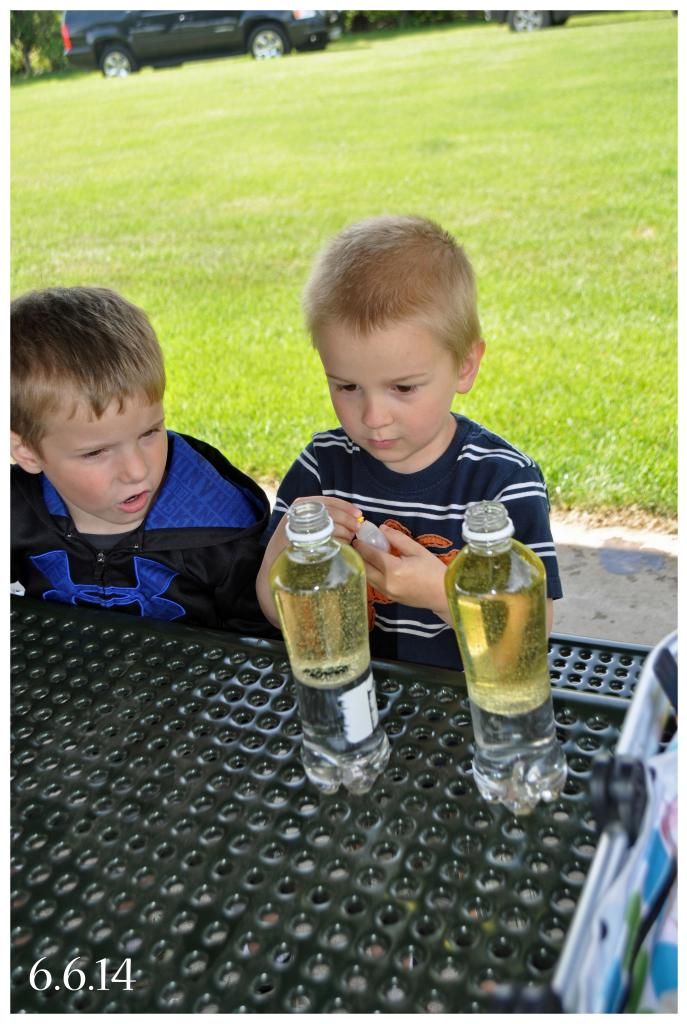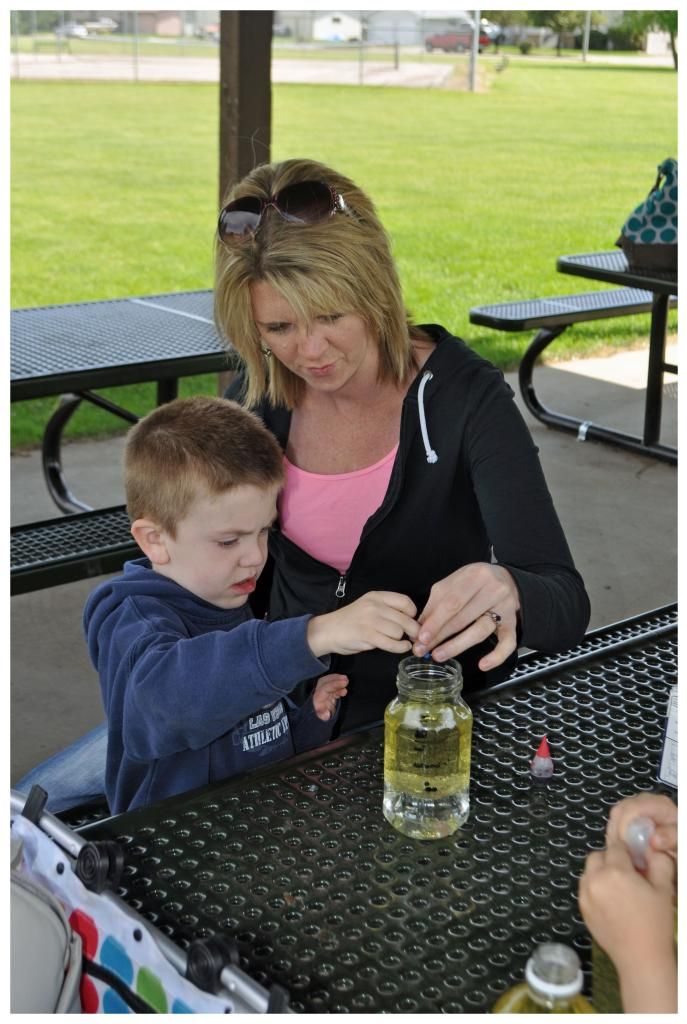 Amaias and Kirsten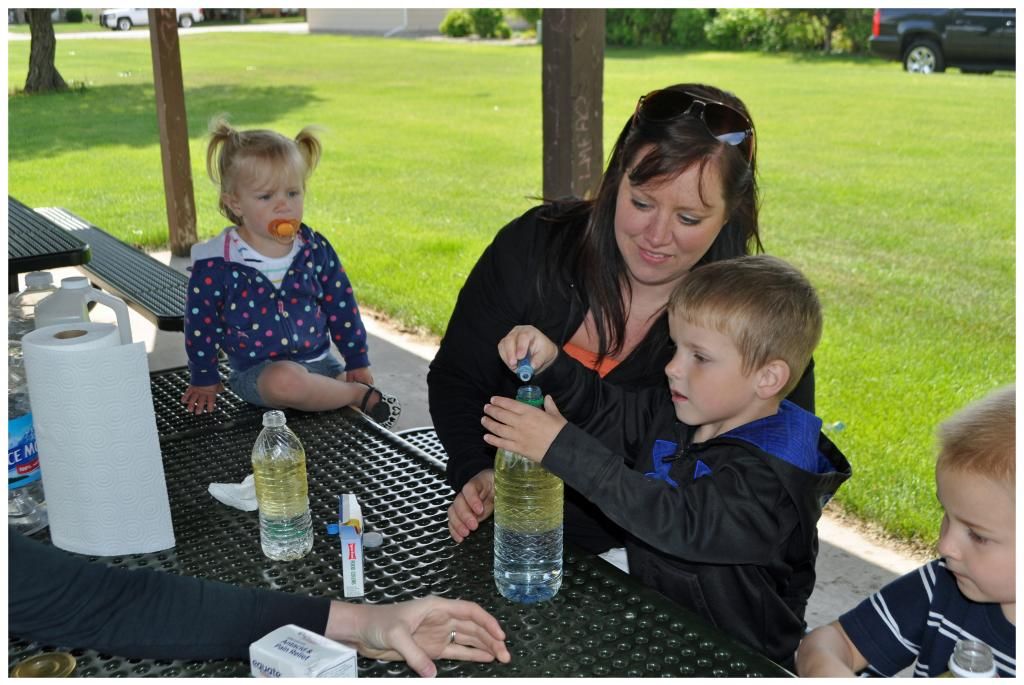 Meagan and Joel
Stephanie, Dahlia, and Cael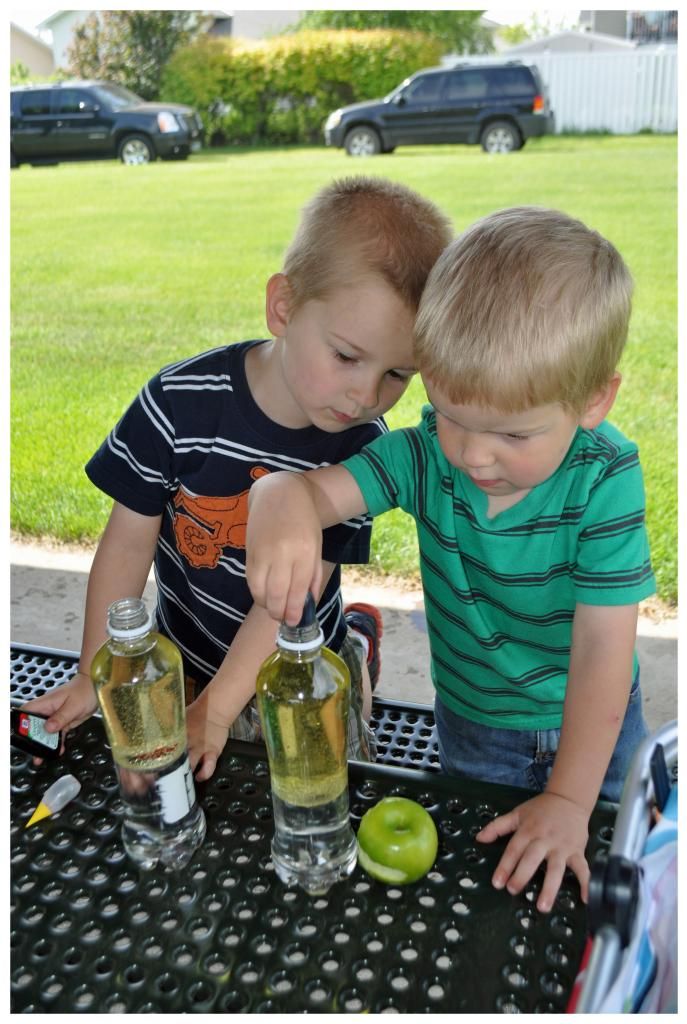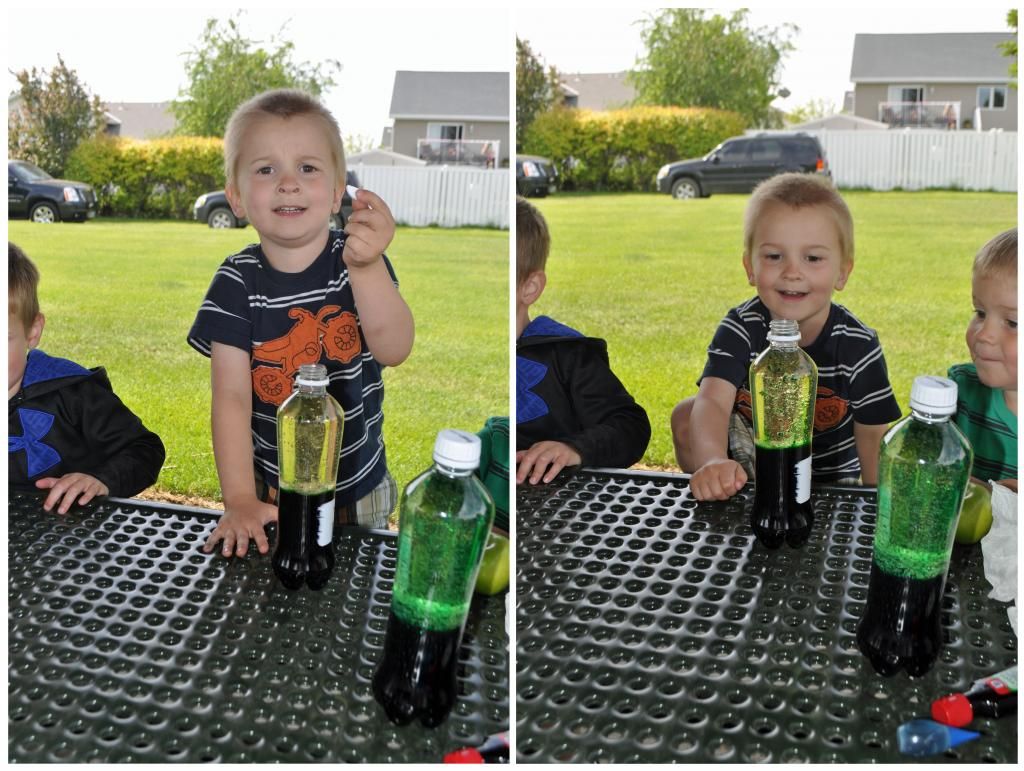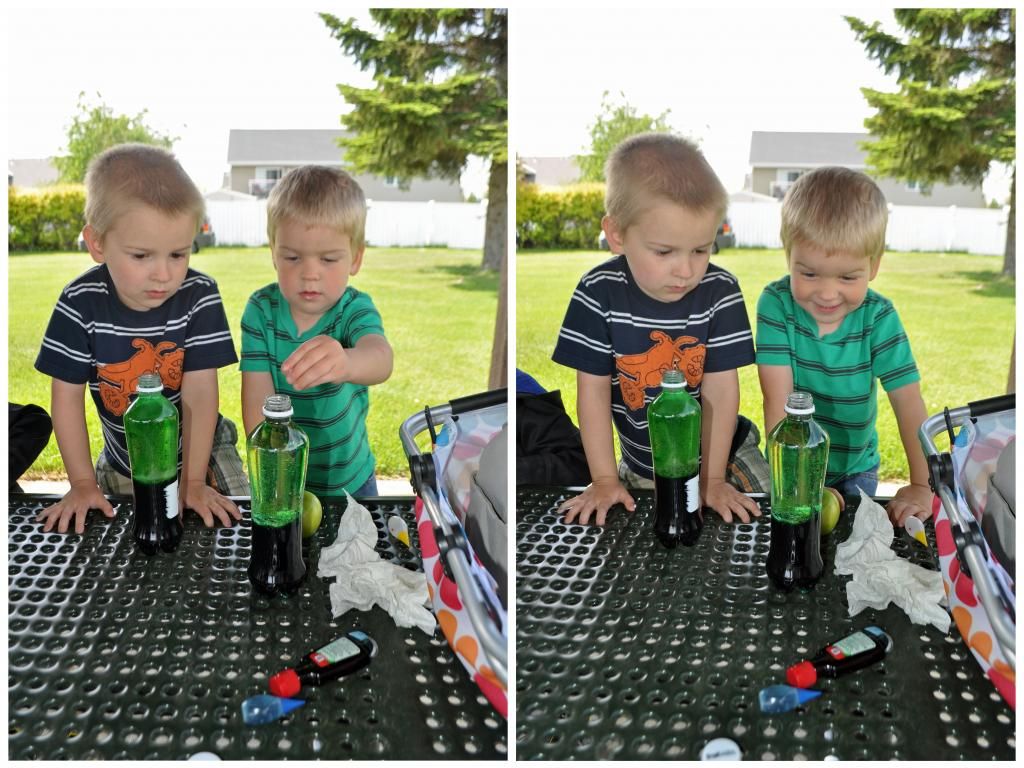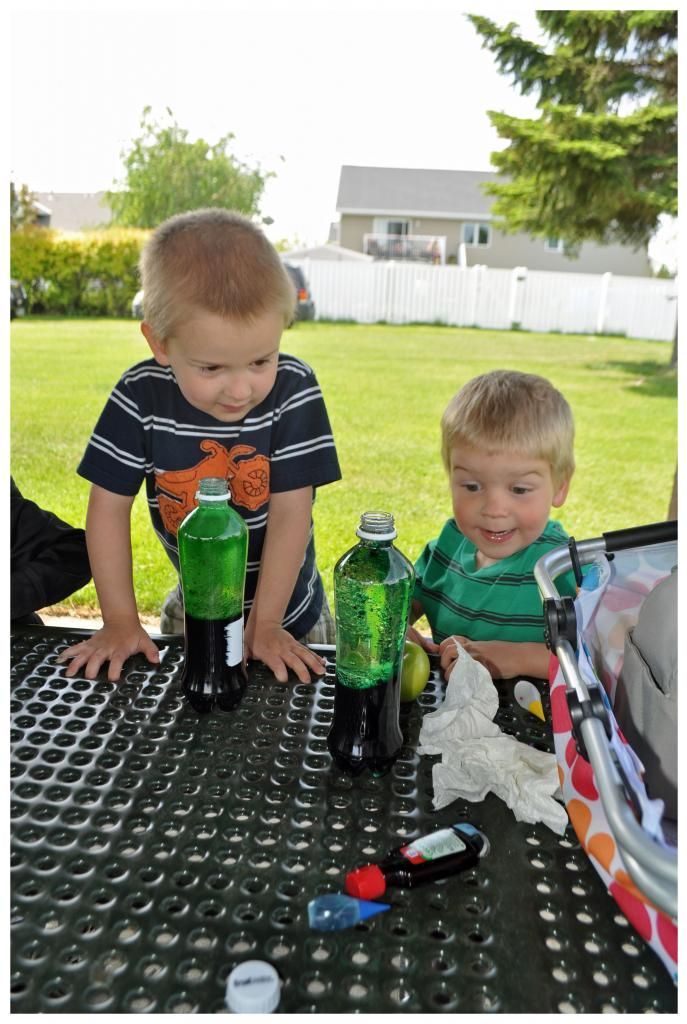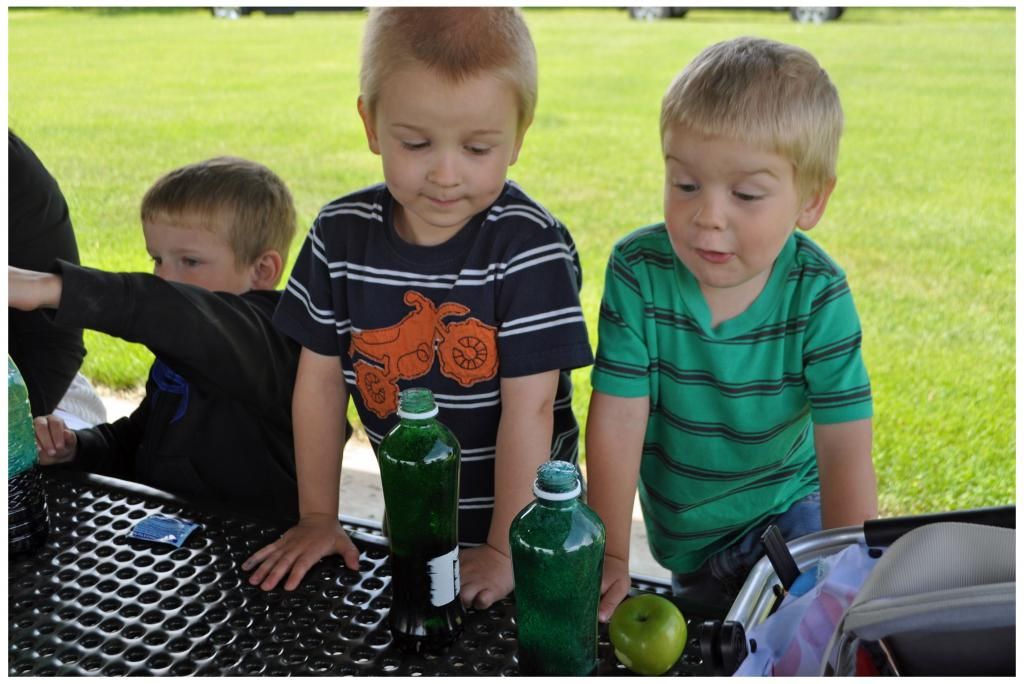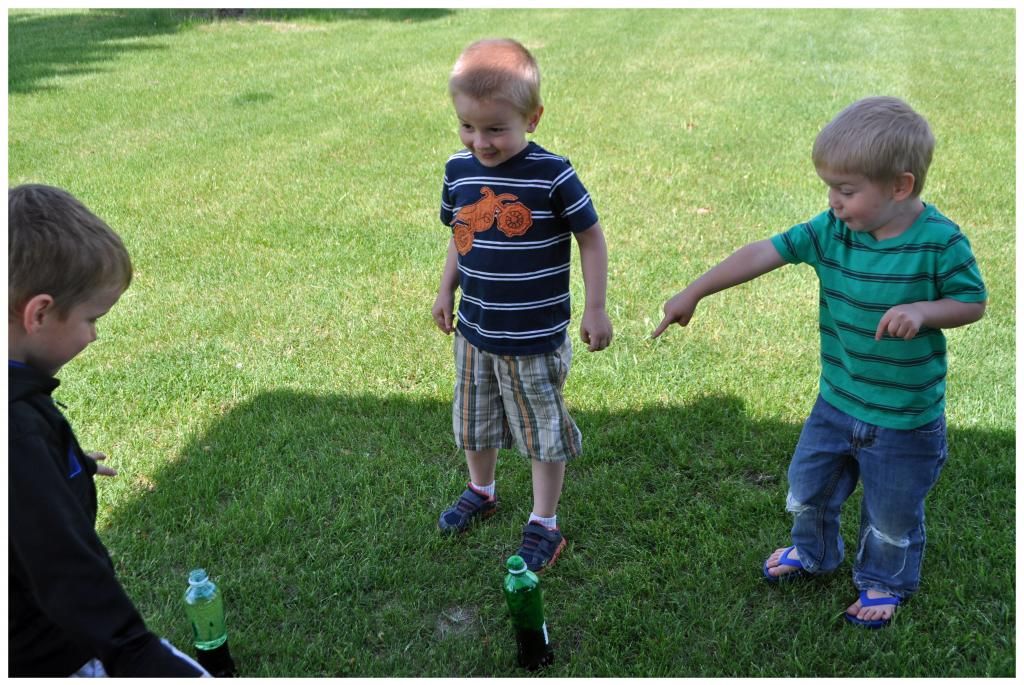 We cut off the kids' supply of Alka Seltzer and they ran off to play on the playground.