We left Fort William at 9am and headed to Glencoe. While researching the area, I learned there are many beautiful hikes and trails in Glencoe so we went to check it out. We walked trails hand-in-hand around Glencoe Lochan for an hour and a half. We saw two other people. One of them was a runner who came up behind us and I didn't hear him so I screamed and then he almost fell over because I scared
him.
Good times.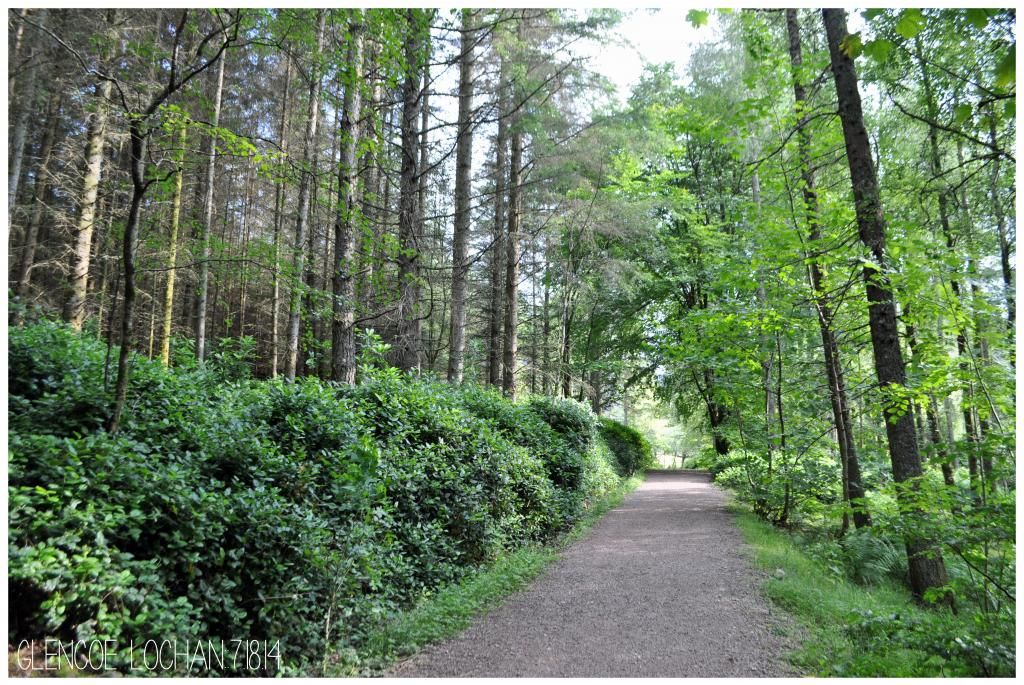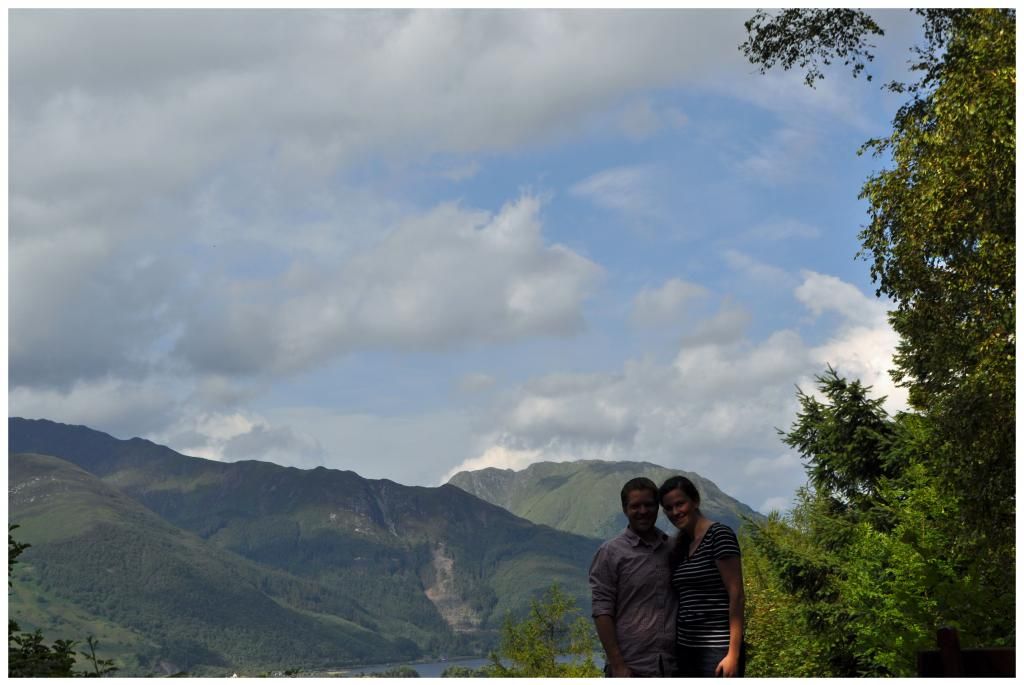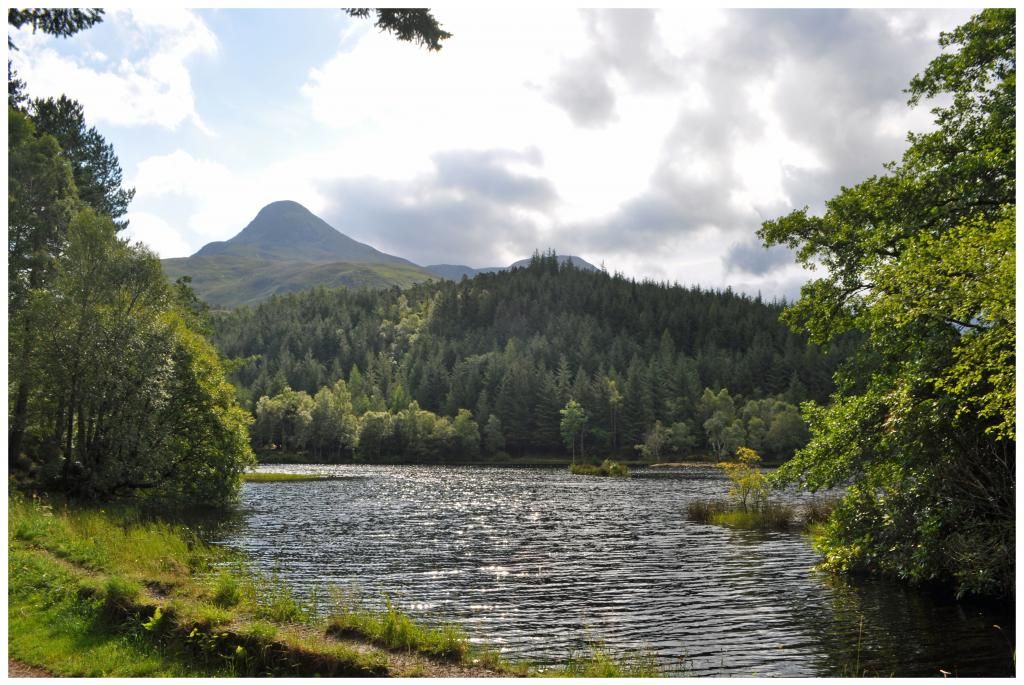 We drove to Oban and walked around Dunstaffnage Castle. It is built on a huge rock and is surrounded on three of the sides by water. Definitely seems like a safe place to be if you were under attack.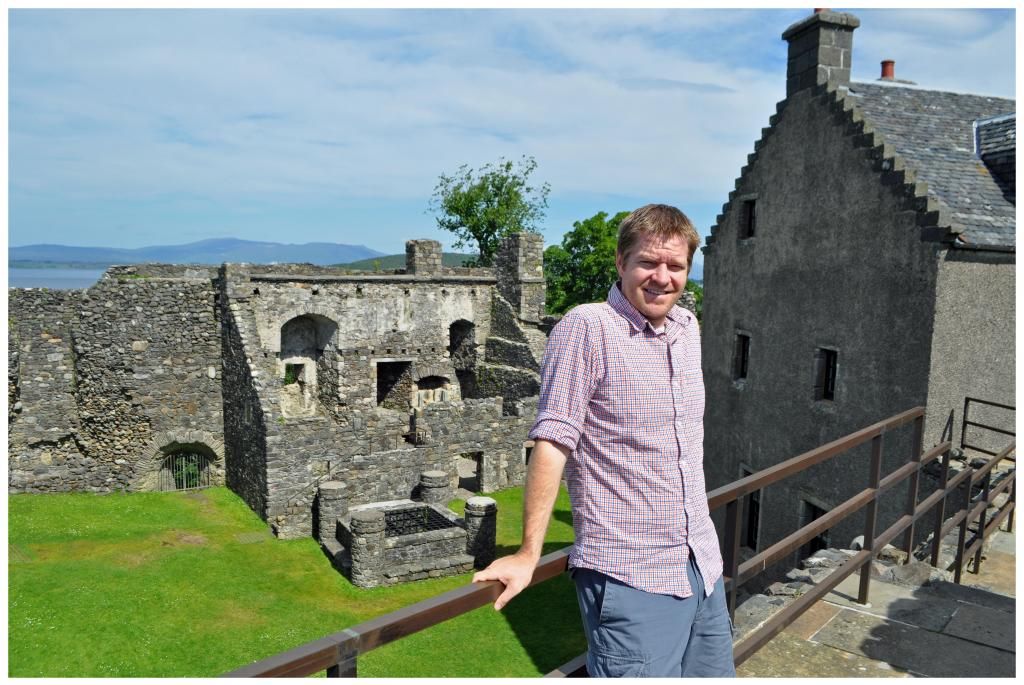 The Dunstaffnage Chapel was about 500 feet outside of the castle walls. It was in ruins but I could still see the incredible stonework.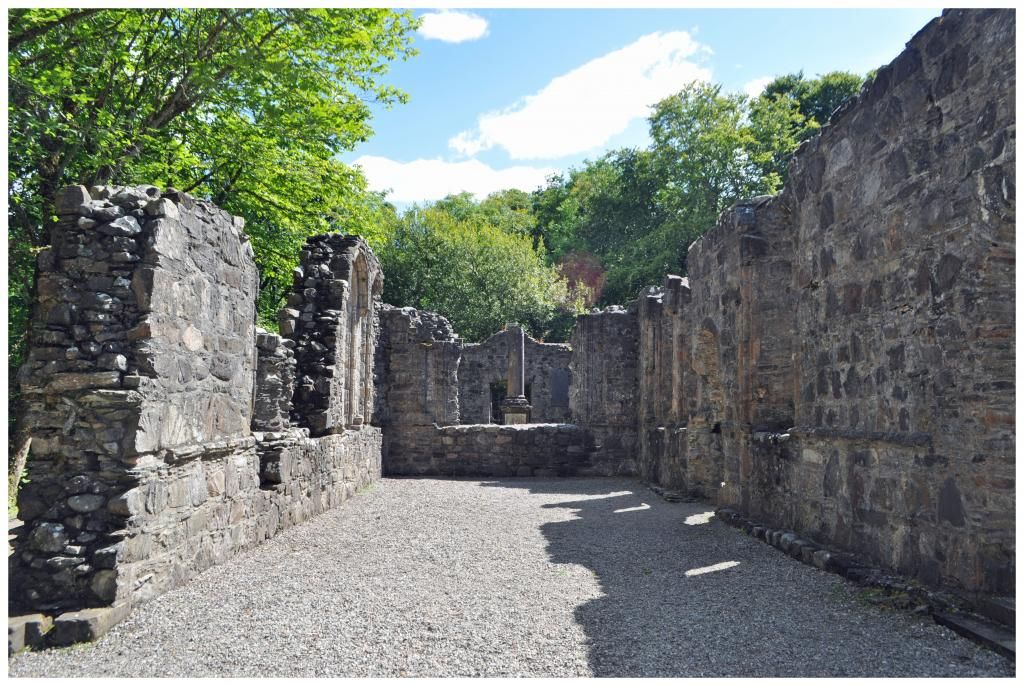 We ate lunch just a few miles away in Oban. It was a beautiful city along the Firth of Lorn. We ate at a little place Palava, and it was the first time I was able to get across to the waiter that I wanted
tap
water. Like from the sink. Every other time I would order water, they would offer me bottled: still or sparkling. I also ordered a strawberry milkshake which was strawberry milk and had no ice cream and I was sad because I do not really like drinking milk. But it totally makes sense! Strawberry + milk + shake them together = Strawberry milkshake.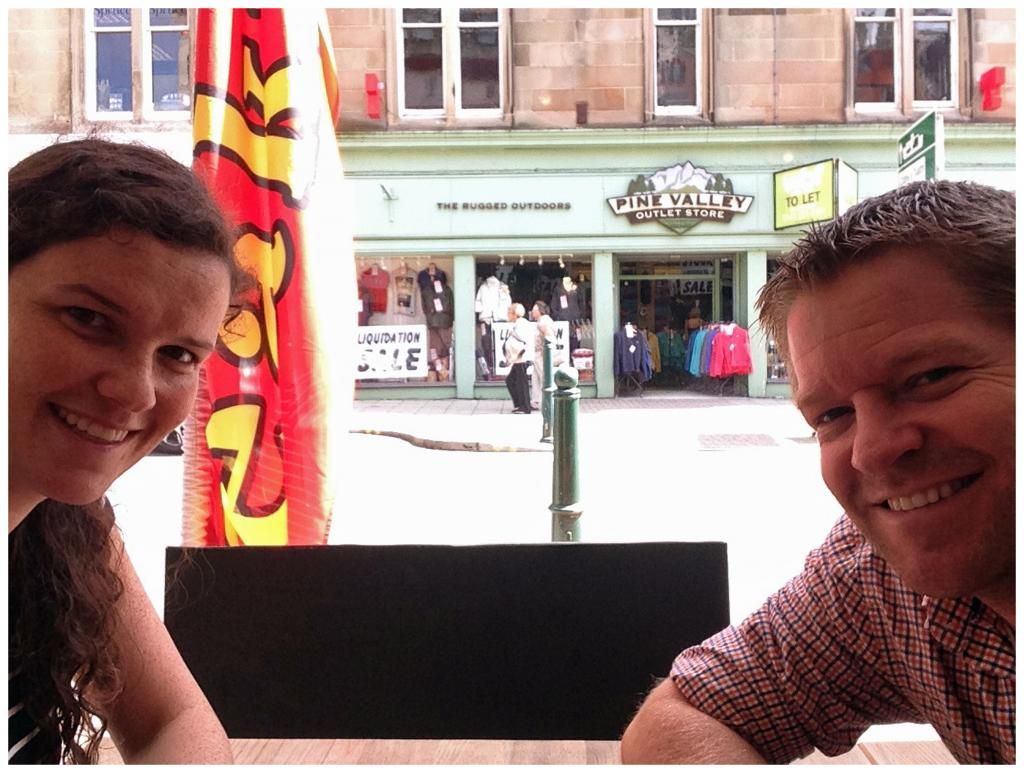 After lunch, we drove through The Trossachs National Park and all along Loch Lomond. By surface area, it is the largest loch in Great Britain. I sang, "The Bonnie Banks o' Loch Lomond" all along the way.
I had been told that we should go to Edinburgh
or
Glasgow but both were not necessary. Since we would be spending a week in Edinburgh for Sam's training, we had originally not planned to go to Glasgow. But I changed our plans and along we went. We stopped at Dumbarton Castle on our way. It was hard to get a good picture of the castle because it was under construction and most of the castle is surrounded by the River Clyde.
It was so windy. I can only remember being in wind that strong on a ferry when my family visited Victoria, British Columbia in 2005. It is the type of wind where you can lean over and it will blow you back to standing up. Dumbarton had that wind.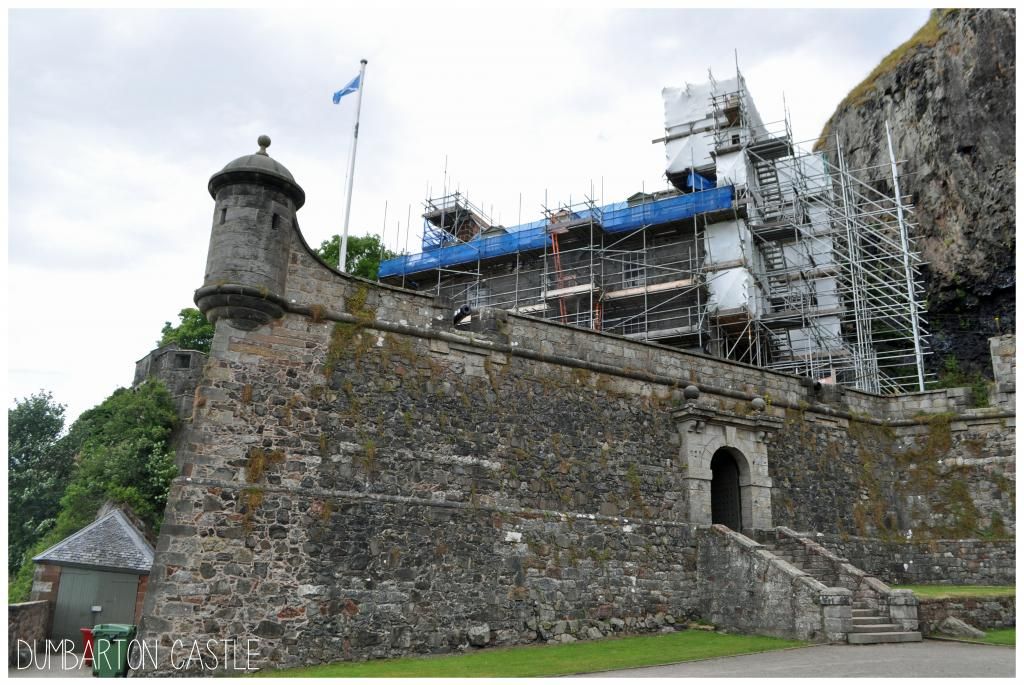 Some crazy tourists climbed over a railing and partway down the cliff face so they could try to get a good picture of the castle. Sam and I were perfectly happy to not die.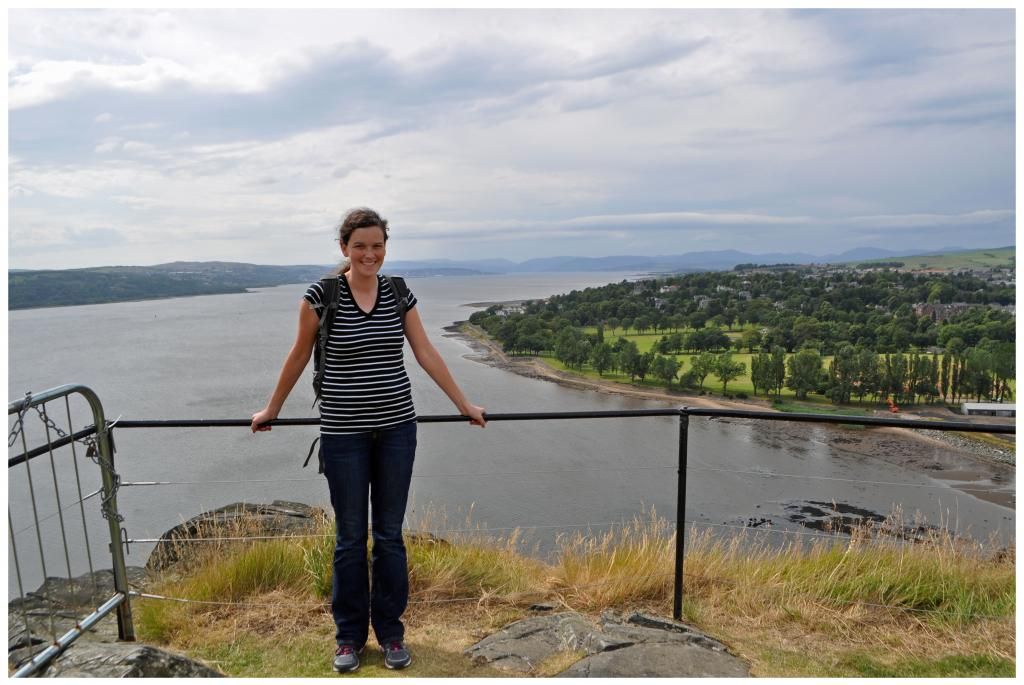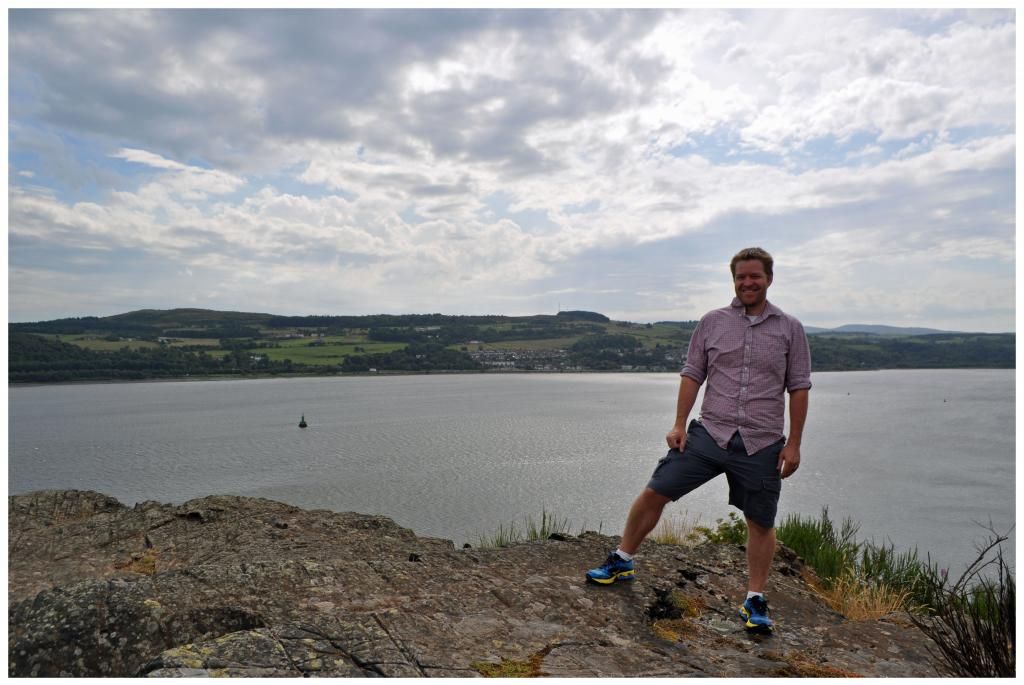 There were so many little and big places to climb around in the castle. After we left, Sam's Fitbit told us that we had climbed 81 floors.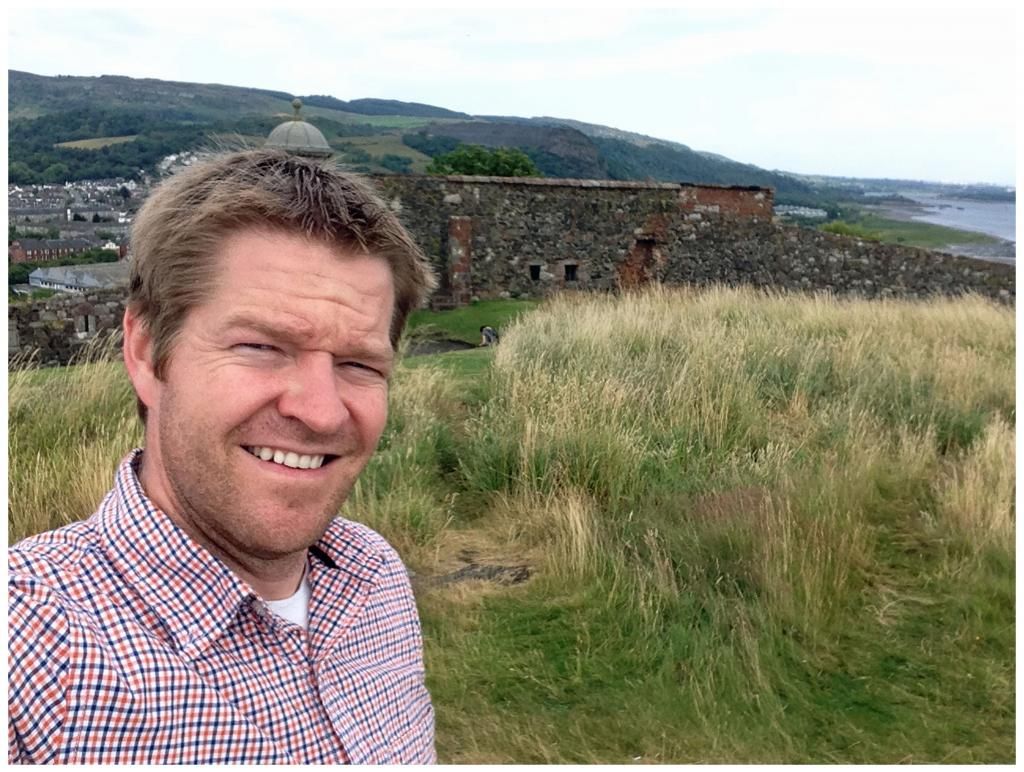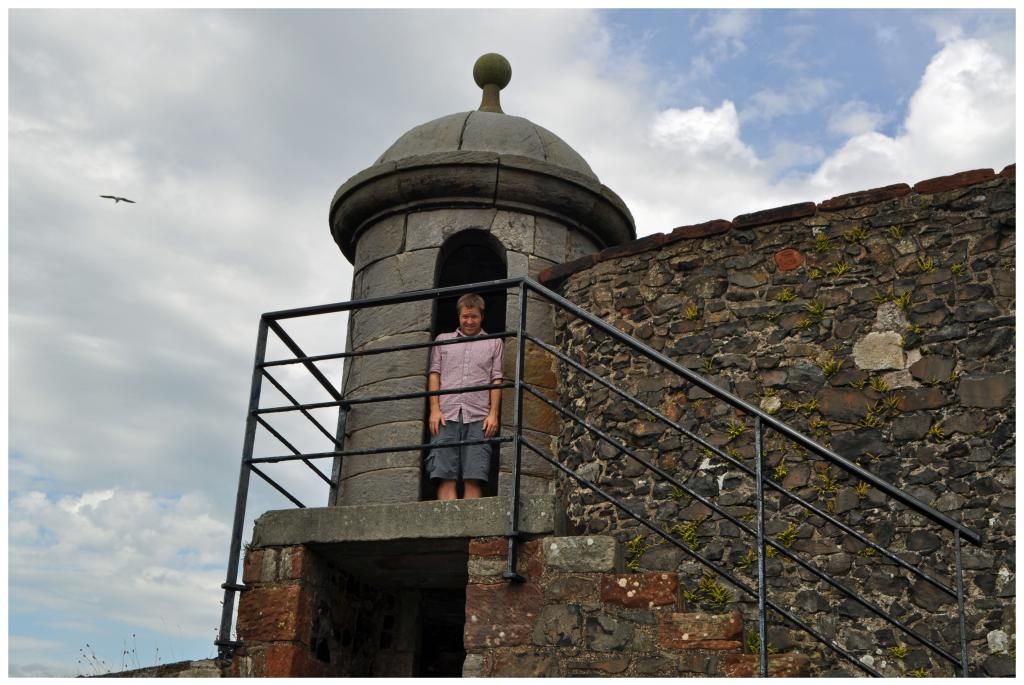 It was a short drive to Newark Castle in Glasgow. We were totally alone and if I had to choose one castle we saw that could possibly be haunted, it would be Newark.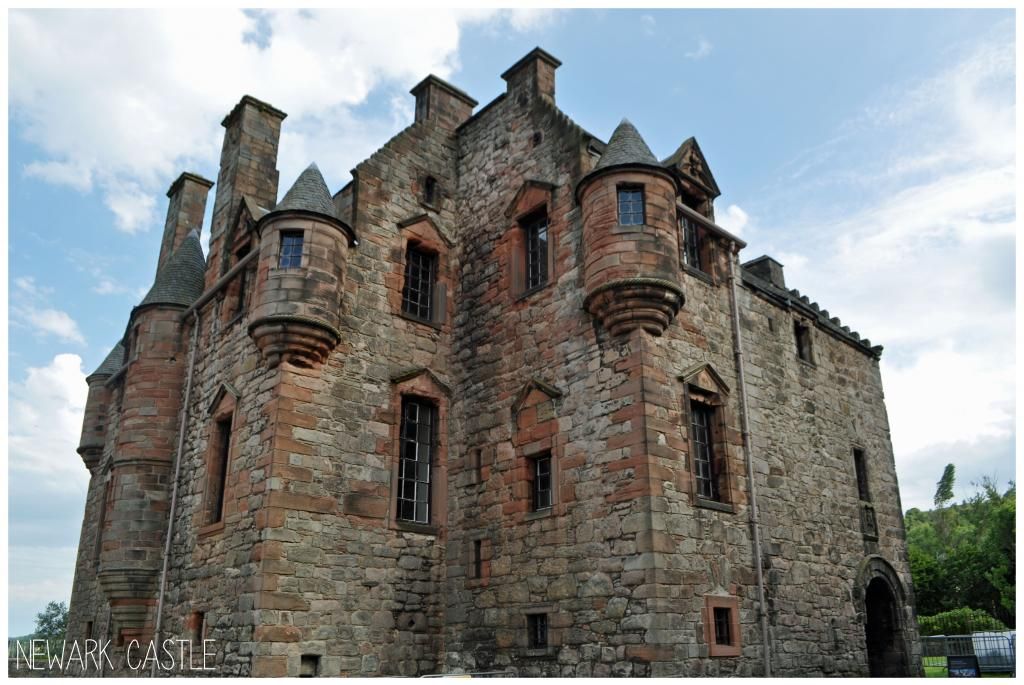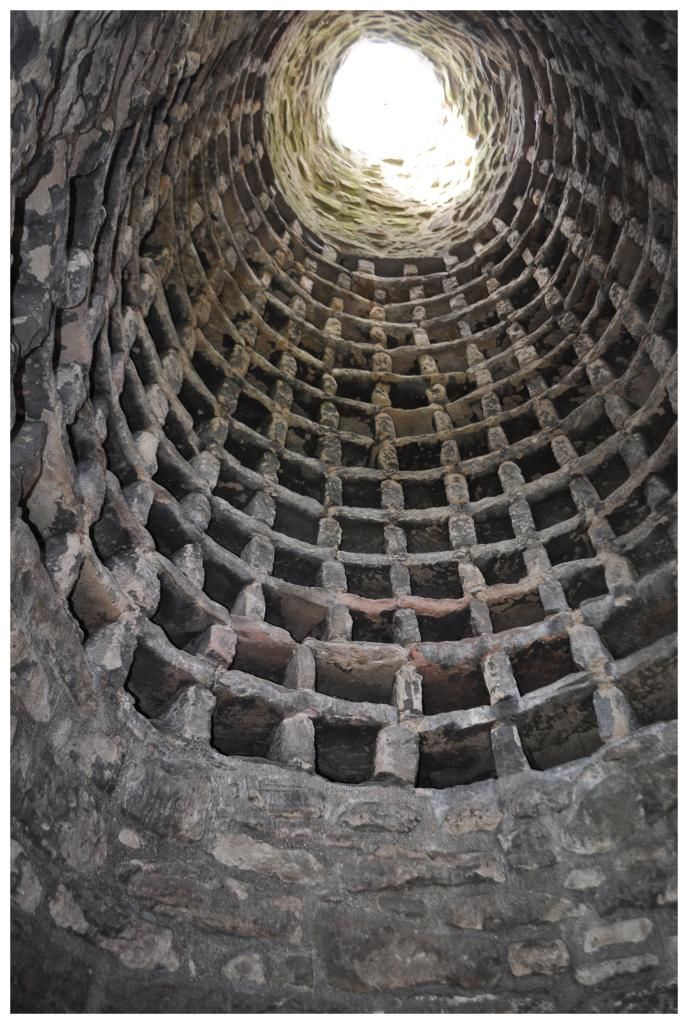 We walked around a shopping center and happened upon a big celebration to get ready for the XX Commonwealth Games. We heard, "The world will be watching!" We had been hearing about these Commonwealth Games earlier in our trip and I had read about them while planning the vacation but before that? Never. Commonwealth Games are totally foreign to me. The Scots acted like it was the same as the Olympics but they were making up crazy sports. Shinty? That's not a thing. We watched a few performances and then headed to check in with our host for the night. We stayed in Ailsa from airbnb's spare room. She and her boyfriend were in their 20s and very friendly. They recommended we go to a Vietnamese canteen for dinner called Hanoi Bike Shop. It was really good and very hipster.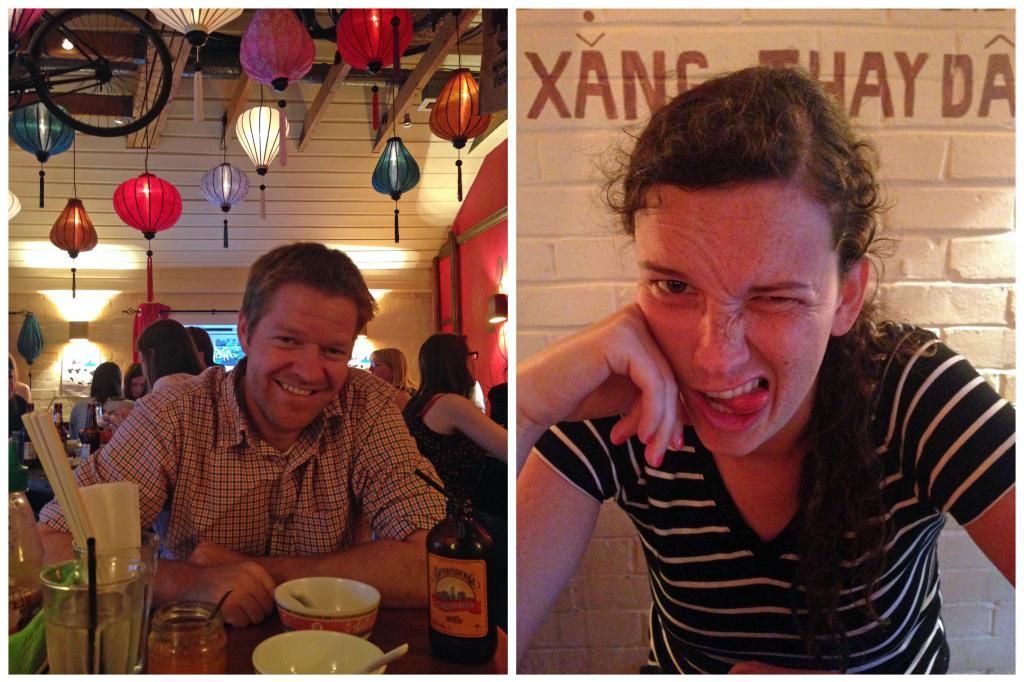 We got back to Ailsa's around 9pm and started Skyping with the boys. Ailsa came in to say they were heading out for a few hours. We fell asleep around midnight and they still weren't home. Funny that we were the tourists and yet we snuggled into bed early and the locals went out to party.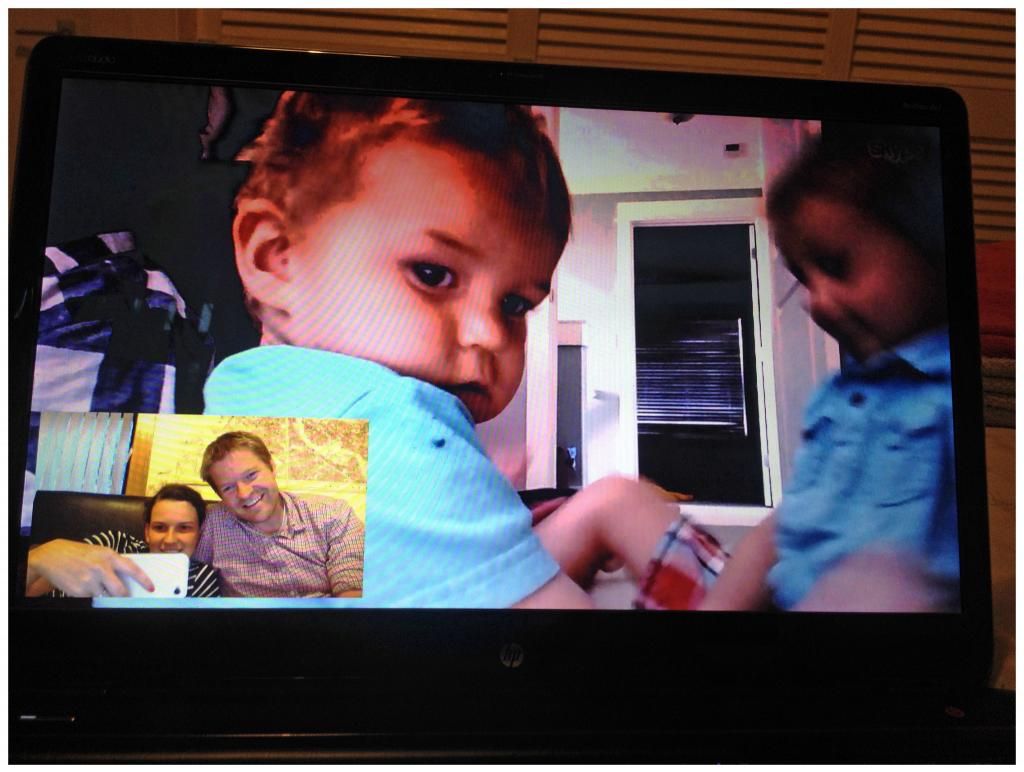 We left early the next morning and went to a grocery store to get breakfast. My favorite food last time I was in Scotland was morning rolls. I even flew home with a bag of them for my friend. I was looking forward to them again but I only had them once this whole trip!

We ate in the car as we drove to the Glasgow Cathedral.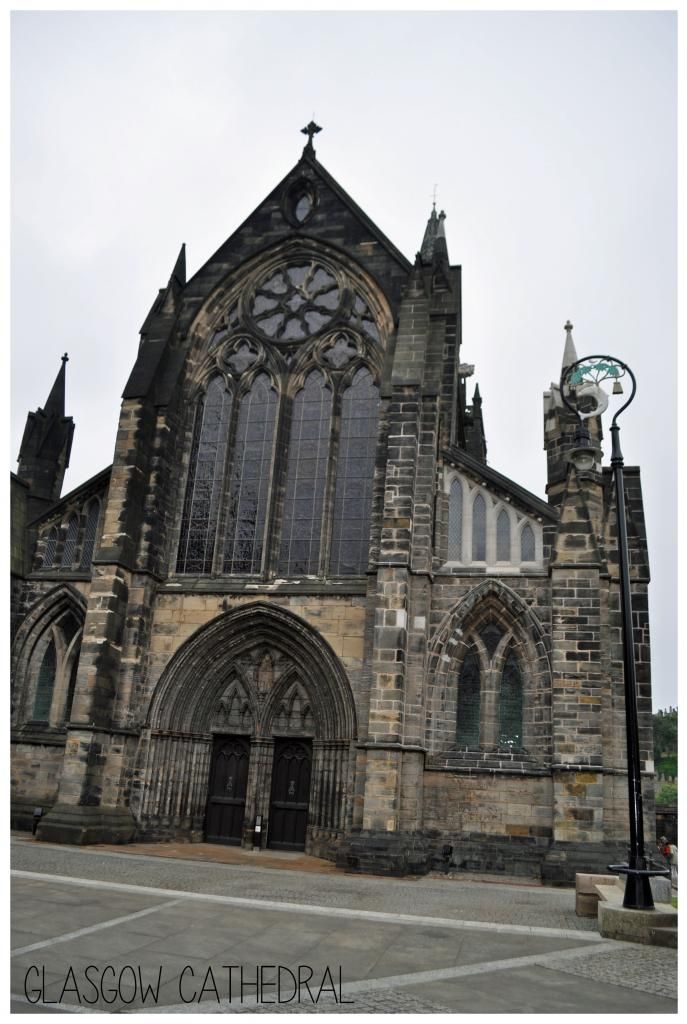 This is where Sam slipped off of a step, twisted his ankle, and landed on top of another tourist. I was so confused on how that happened because Sam is normally very poised and I was cracking up about it.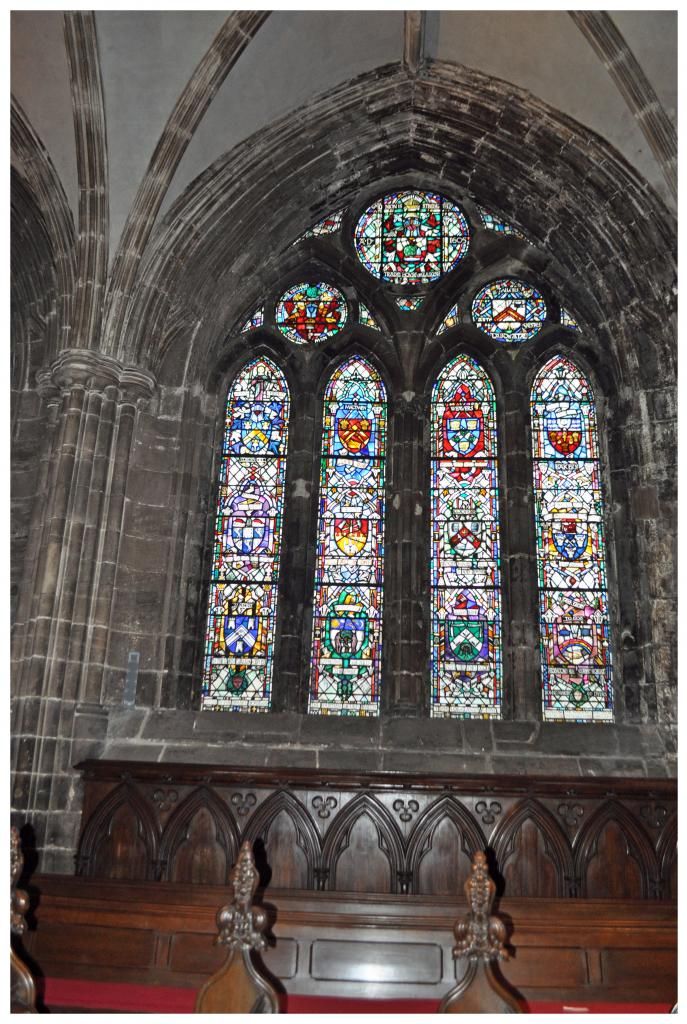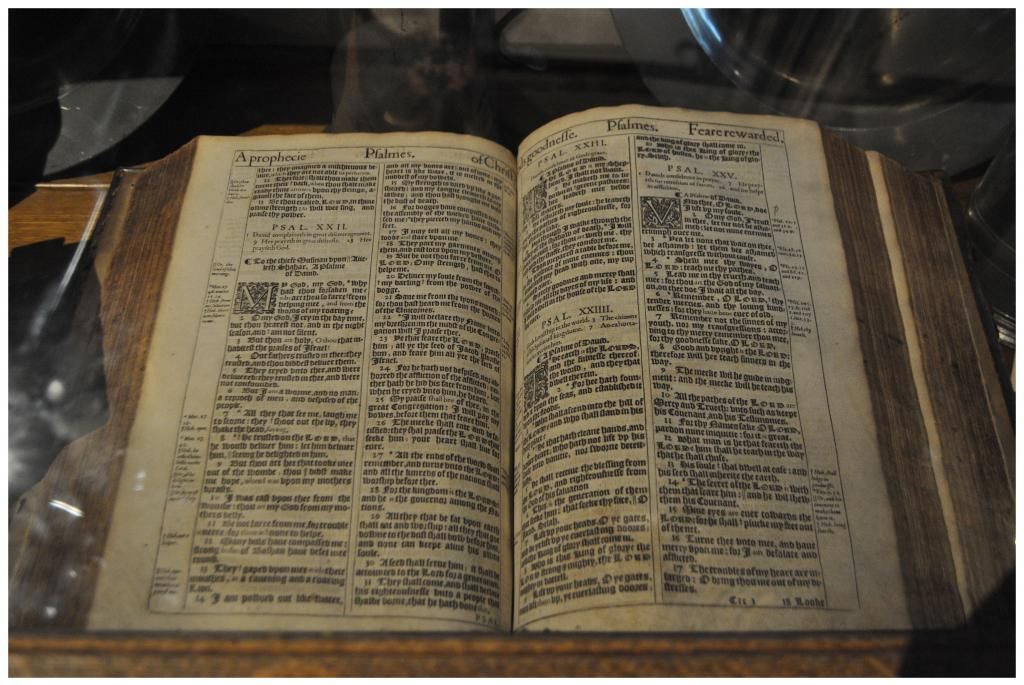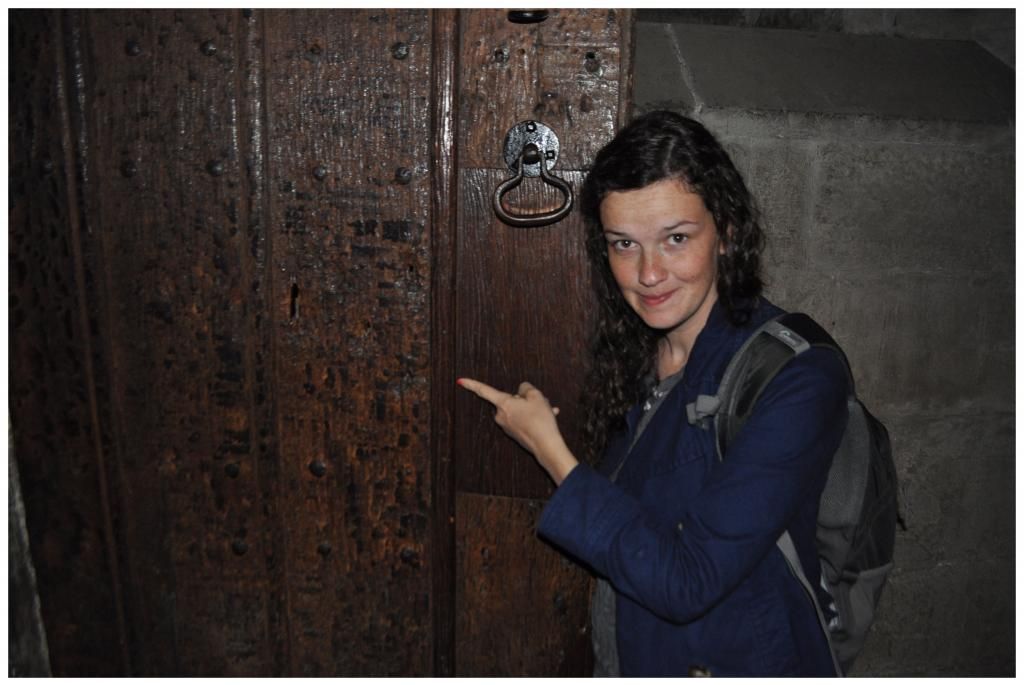 The only original oak door left in the cathedral. There are bullets trapped in the wood.
The wooden pews had so many intricate details. It was a very pretty cathedral.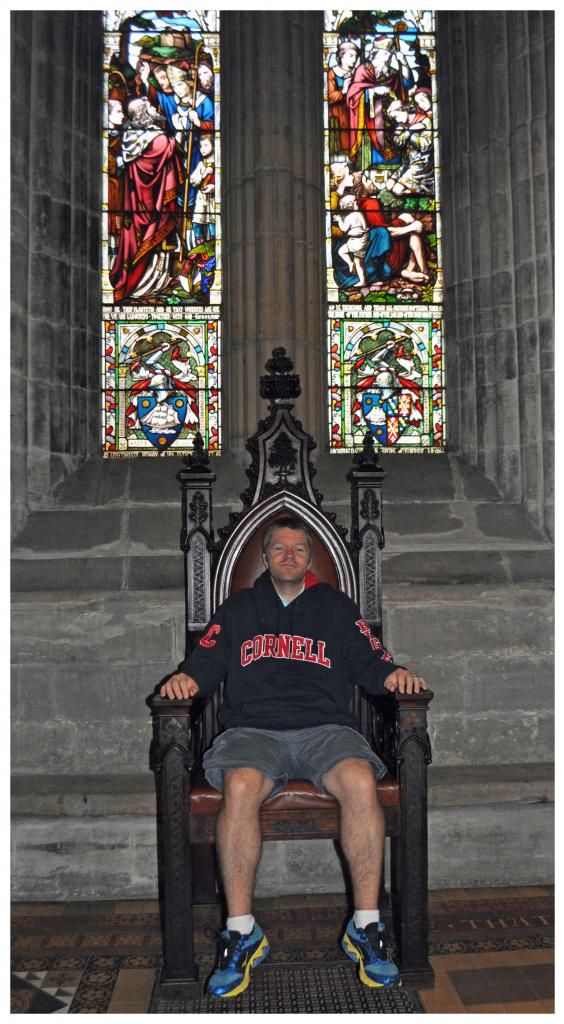 We made a pit stop to pick up keys to the place we would be staying that night in Stirling. We booked the room through airbnb and the host was named Malcolm. He was going into Edinburgh for the day and wanted us to get a key to his house before he left. He was so friendly and trusting. He is lucky we aren't (completely) crazy people. We left our suitcases there and then went to Stirling Castle. It had only opened shortly before we got there but was already so busy. Thanks to our Explorer Passes, we strolled right by the line and into the castle.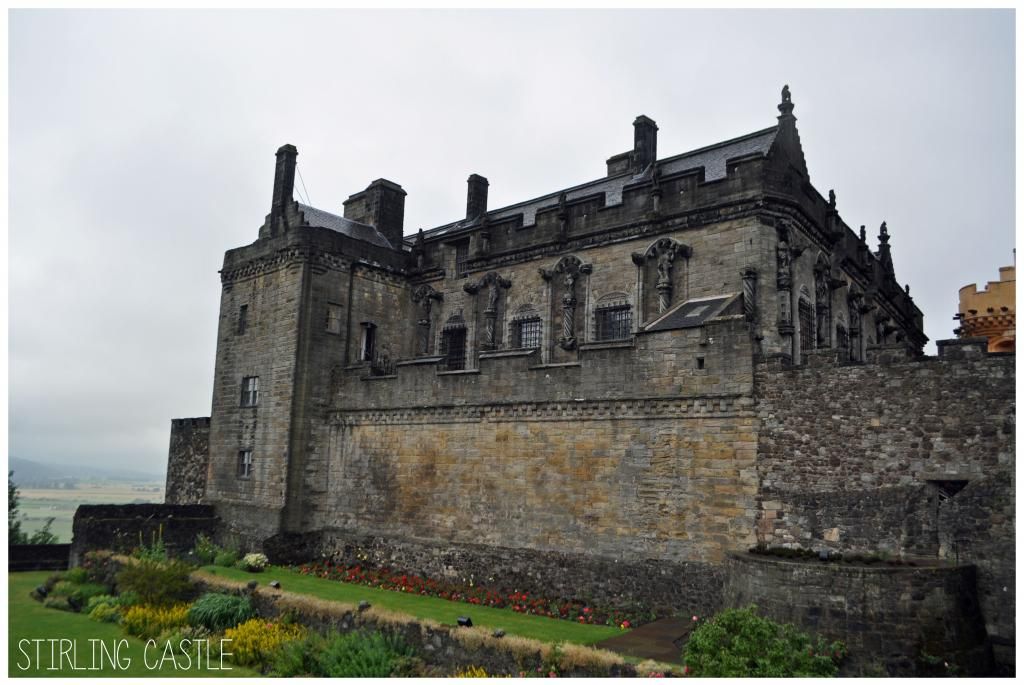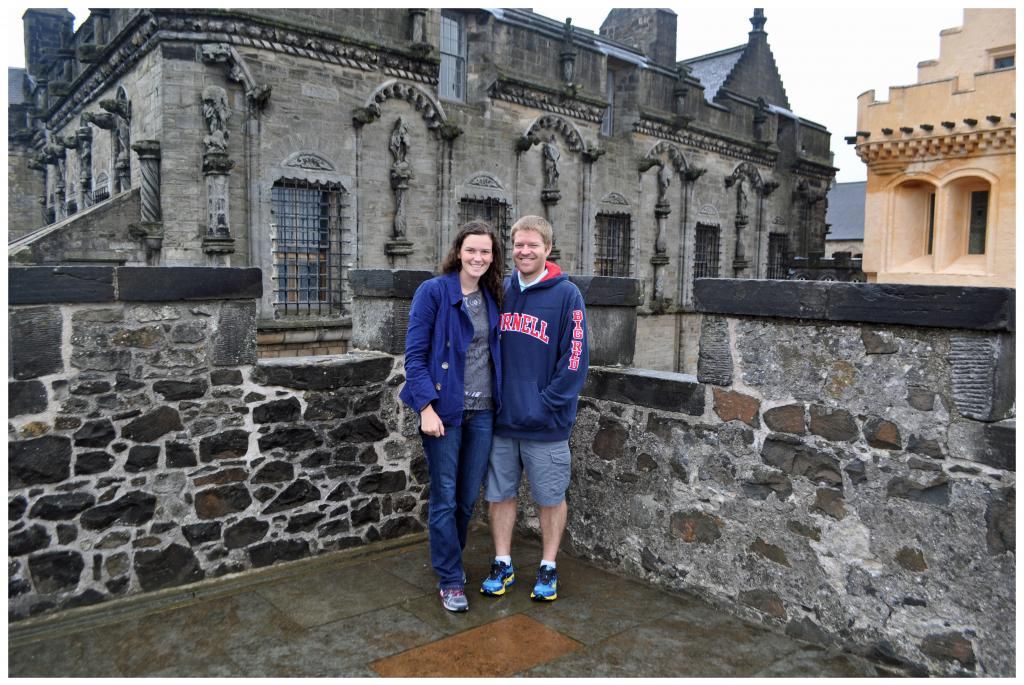 In 2005, this was one of our first stops so I remembered a lot about the castle. I especially remember Matthew sliding down the grass.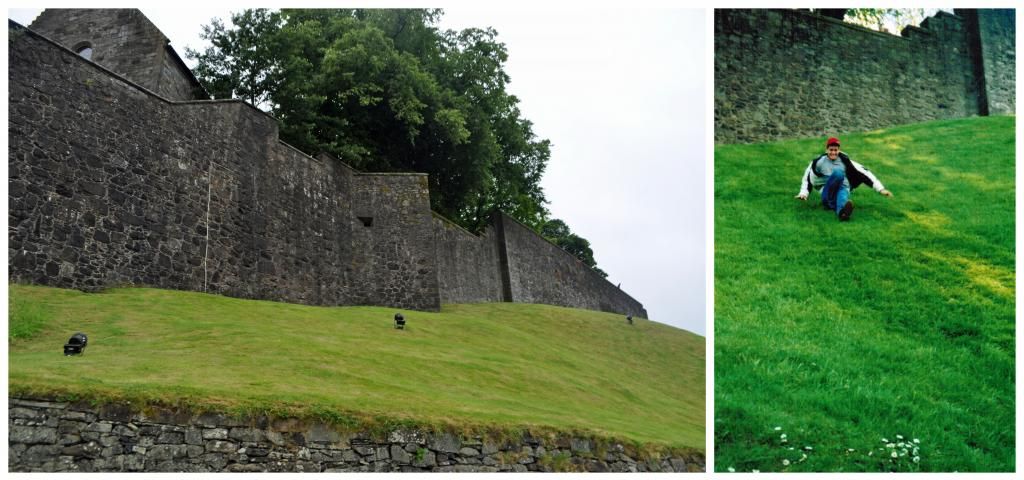 The hill 2014 // Matthew 2005
It was a very foggy day so we could barely spy the Wallace Monument in the distance. We had planned to climb it because it offers incredible views of Stirling but we decided against it since visibility was so low.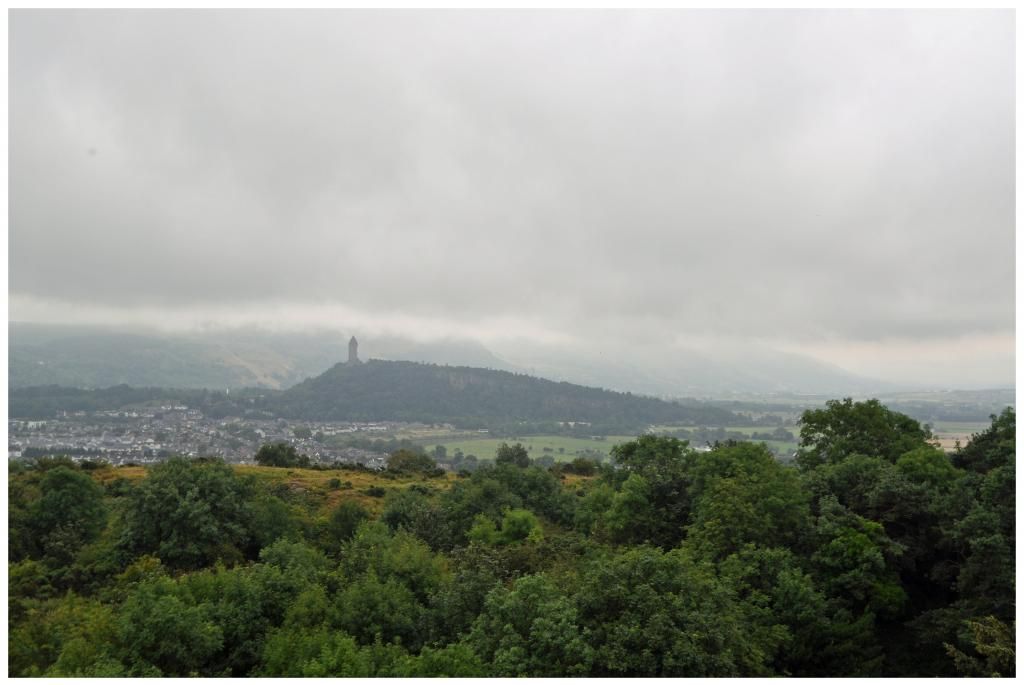 At the castle, weavers were going strong on the seven tapestries that are being made for the Queen's Inner Hall. The tapestries were started in 2001 and take thousands of hours to complete.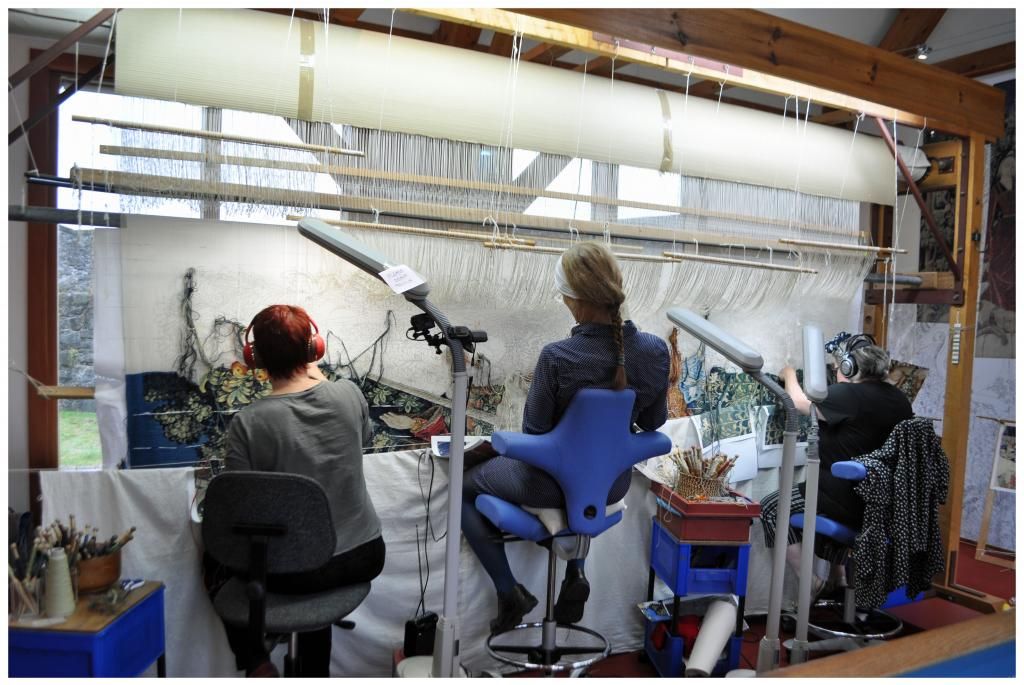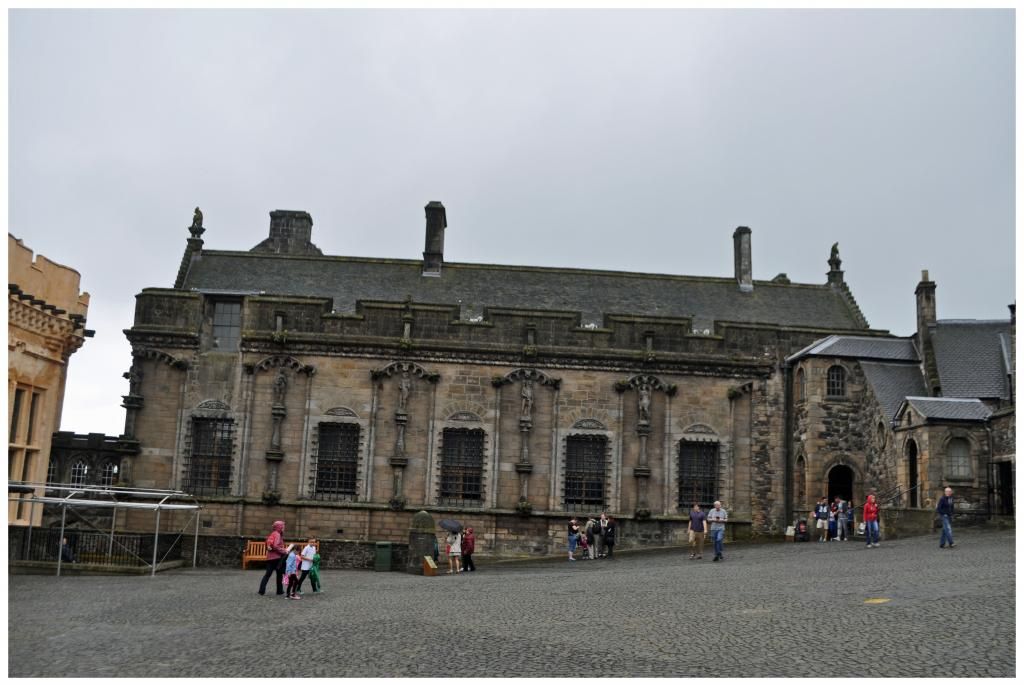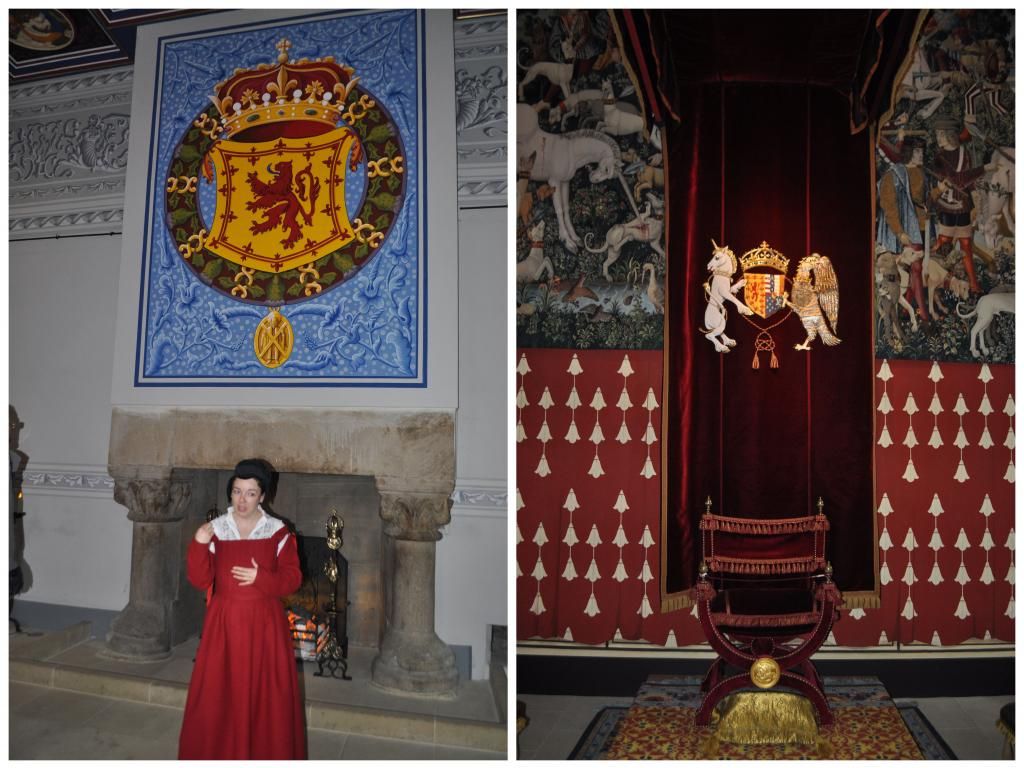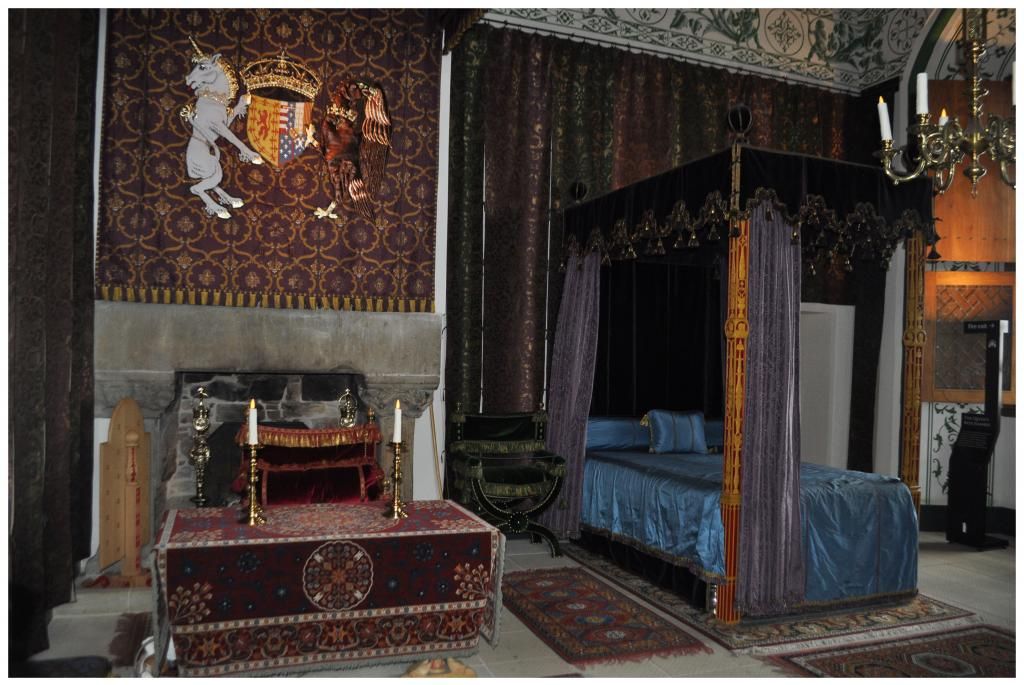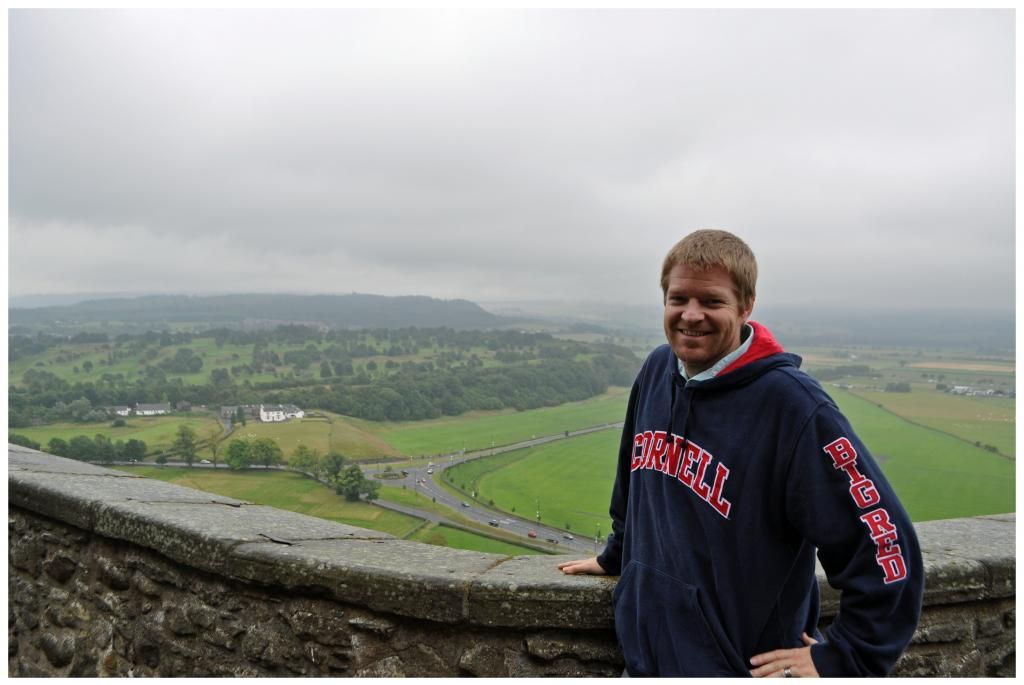 We walked down the hill from the castle to Argyll's Lodging. It is a townhouse that has been restored to its Renaissance roots. It was built in the 17th century by Sir William Alexander, the founder of Nova Scotia.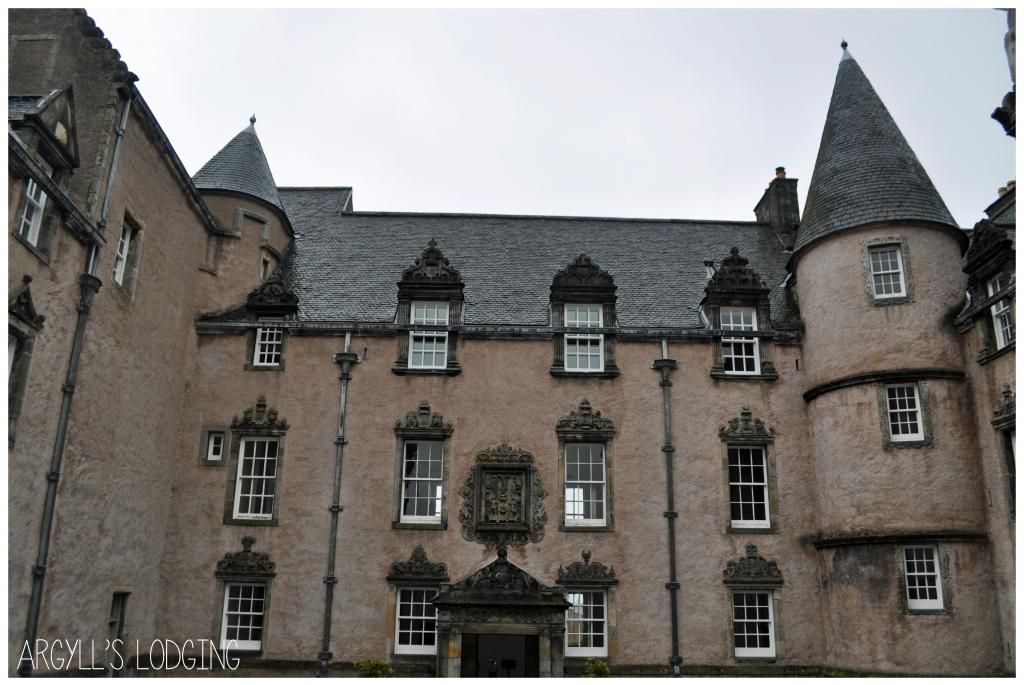 Each castle we visited had signs hanging in the different rooms describing what went on in there. Every time we entered a kitchen, we knew we would be learning about a turnbrochie. It was the worst job because it was menial and hot. The turnbrochie, usually a child, had to sit and turn the metal spits over the fire while the meat was roasting. Finally we had our chance to be turnbrochies!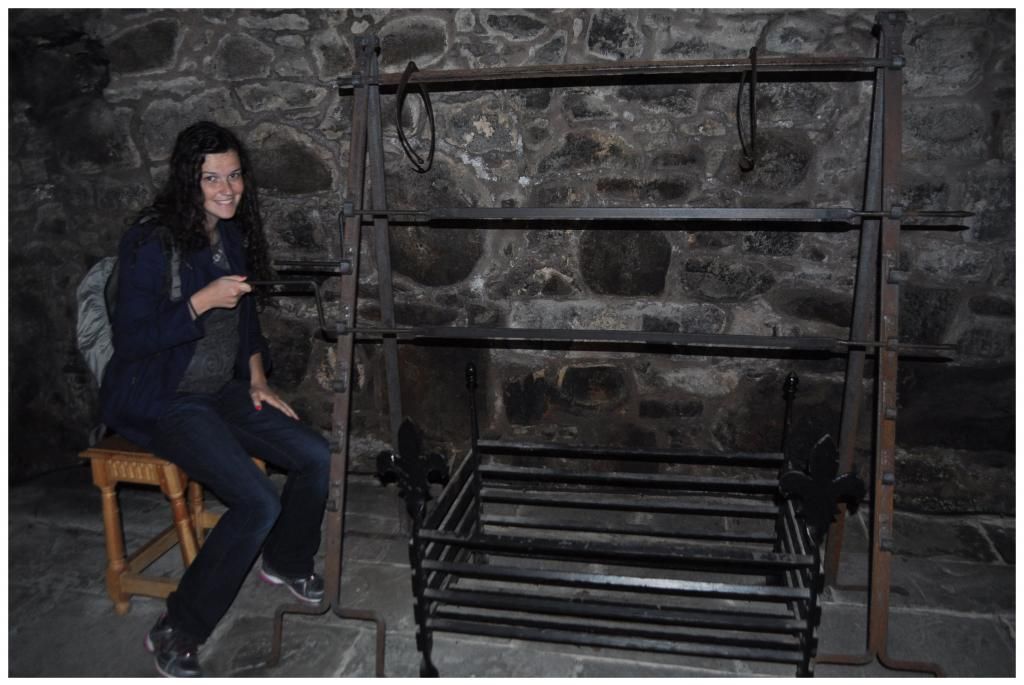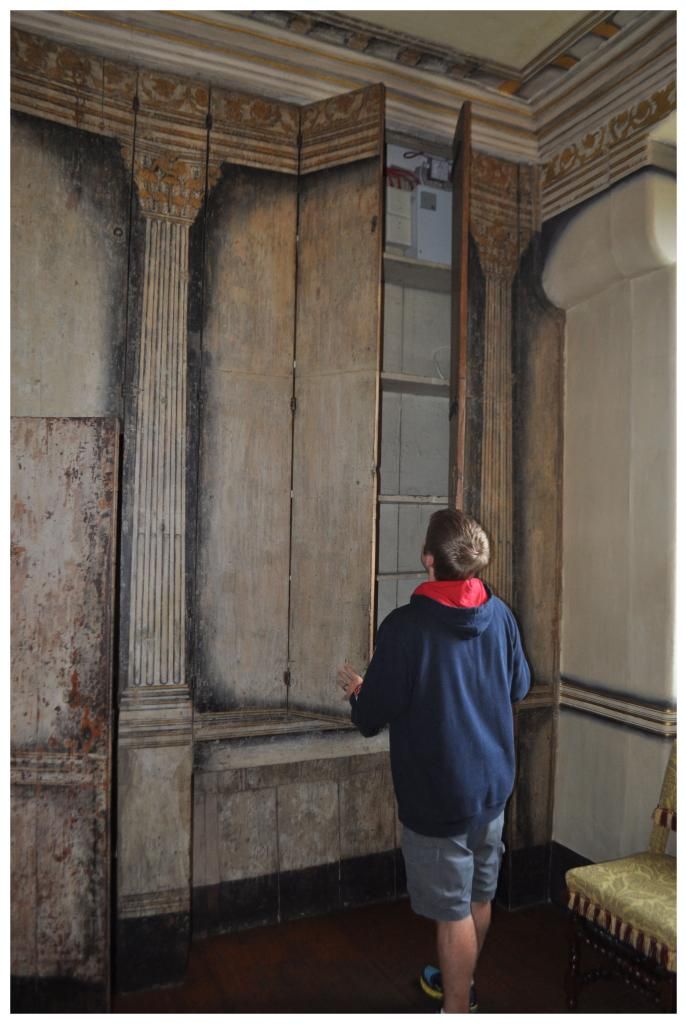 Sam is one of those annoying houseguests who looks in all of your cupboards.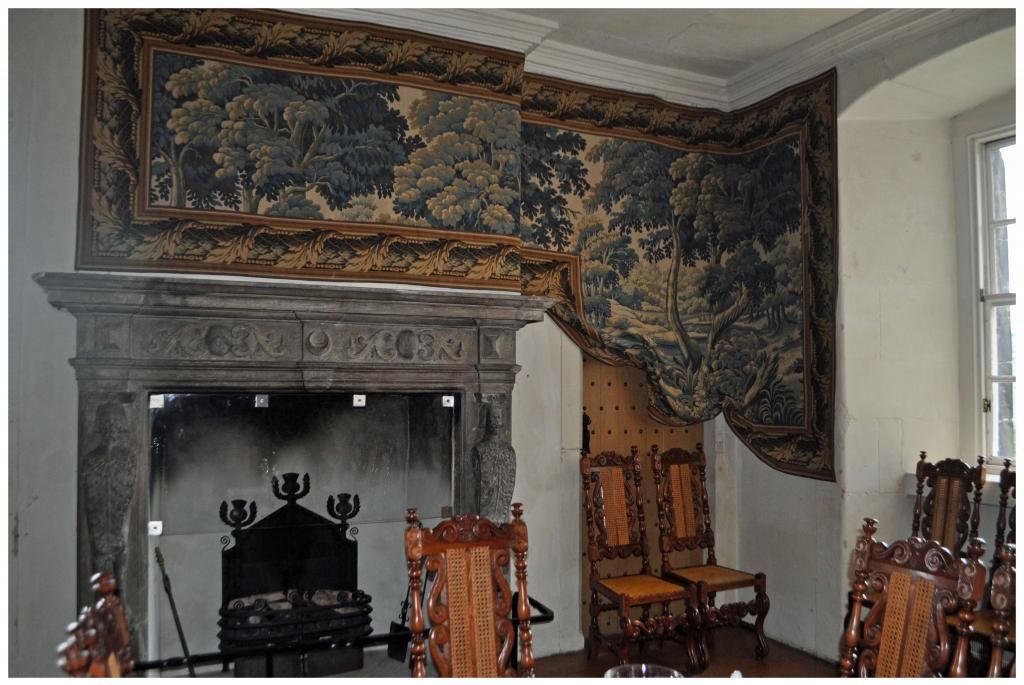 We visited Dunblane Cathedral and I was worried I would be sad thinking about the
Dunblane school massacre
that happened at the primary school nearby in 1996. There was a very nice commemorative stone in the cathedral and I prayed for the families.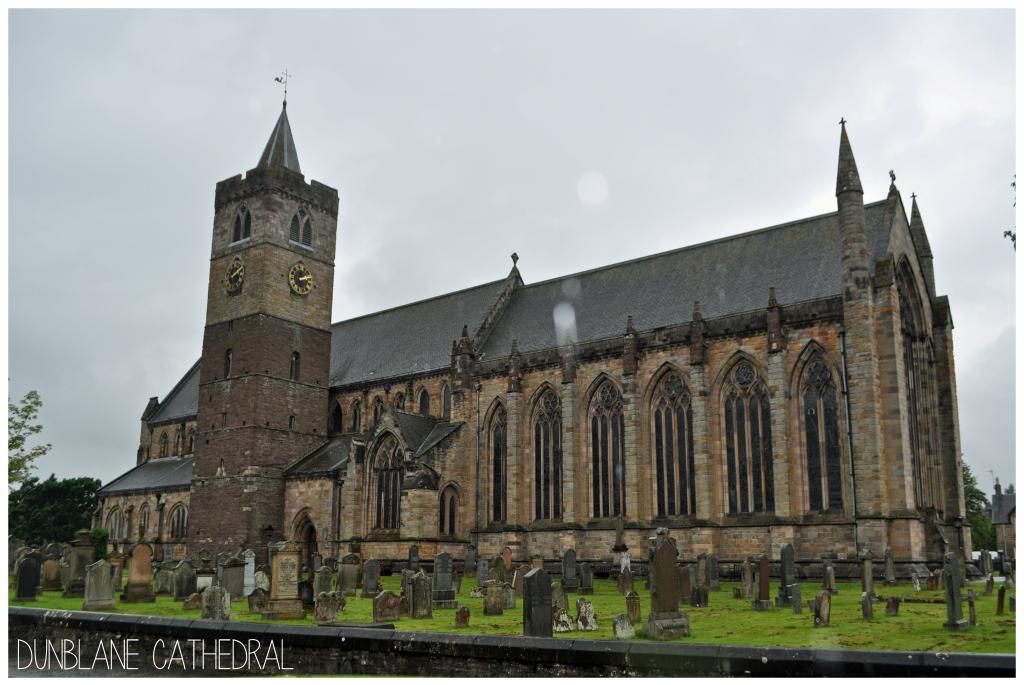 There was a young man playing the organ and he was so good. I thought he was some sort of child prodigy. He was not a child though. I read a paper that listed his accolades and it was lengthy.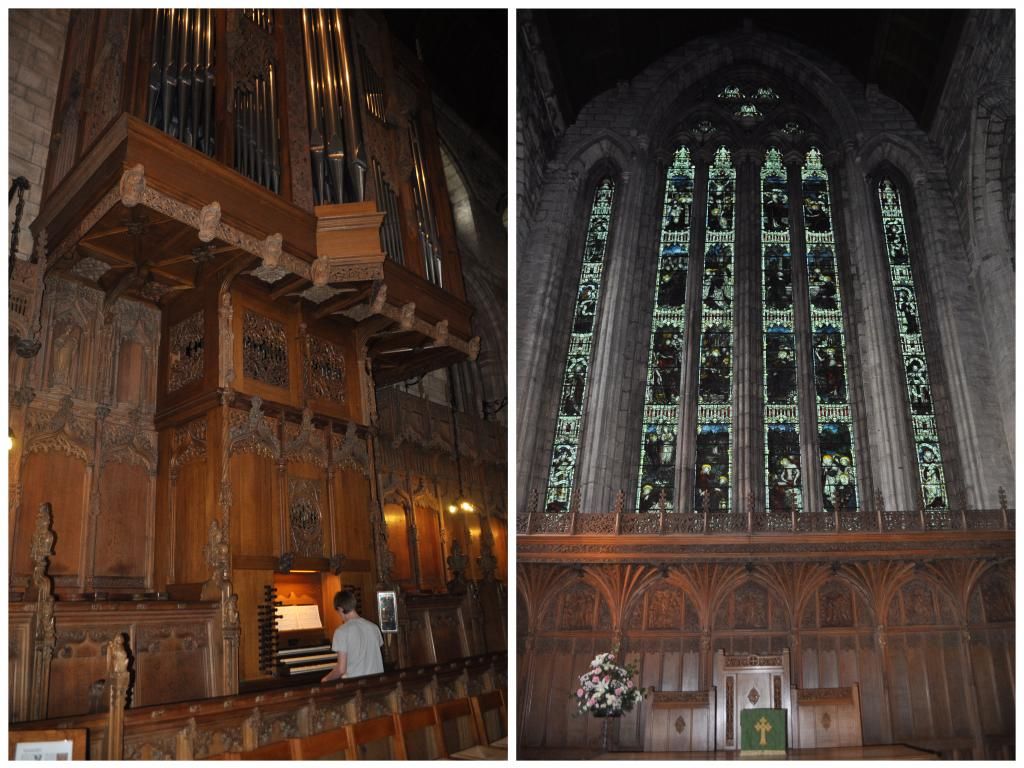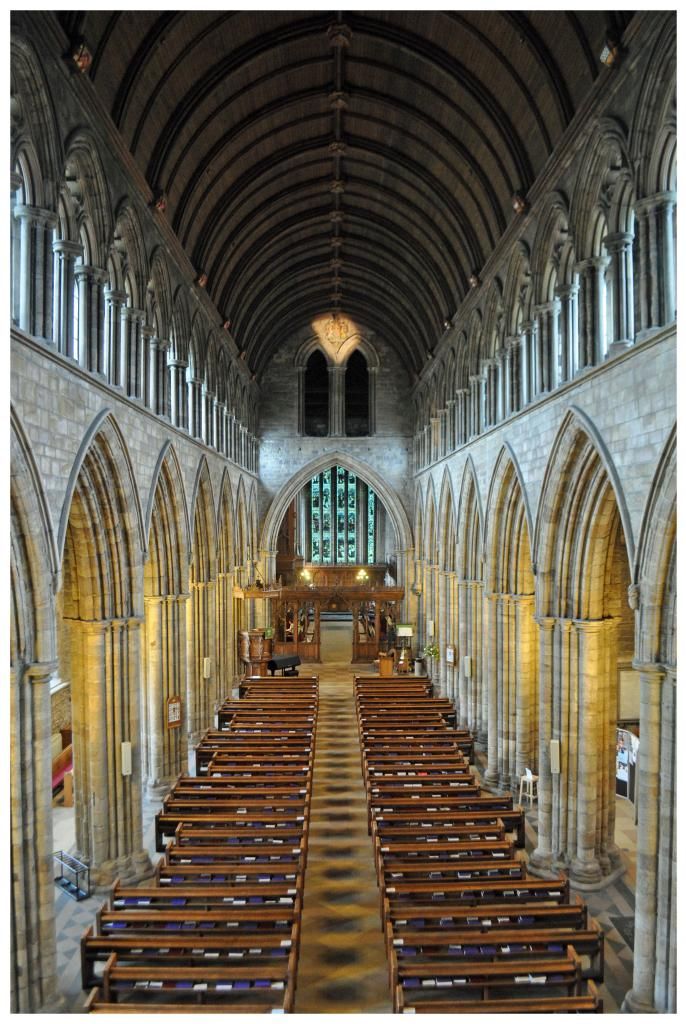 Sam loves
Monty Python and the Holy Grail
so we could not miss out on visiting Doune Castle, where the movie was filmed. It seemed to be especially busy the day we went. I was surprised because it was very rainy. We walked in and the worker told us that a wedding was finishing up and we were welcome to walk around. So we did that as we listened to the wedding's bagpiper and our audio tour.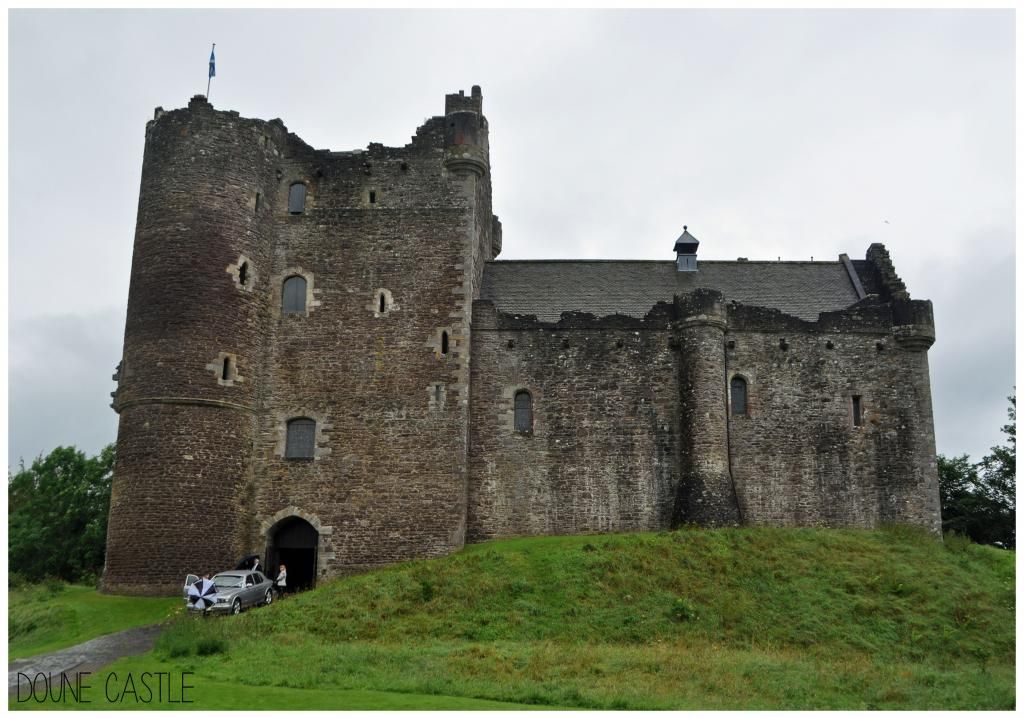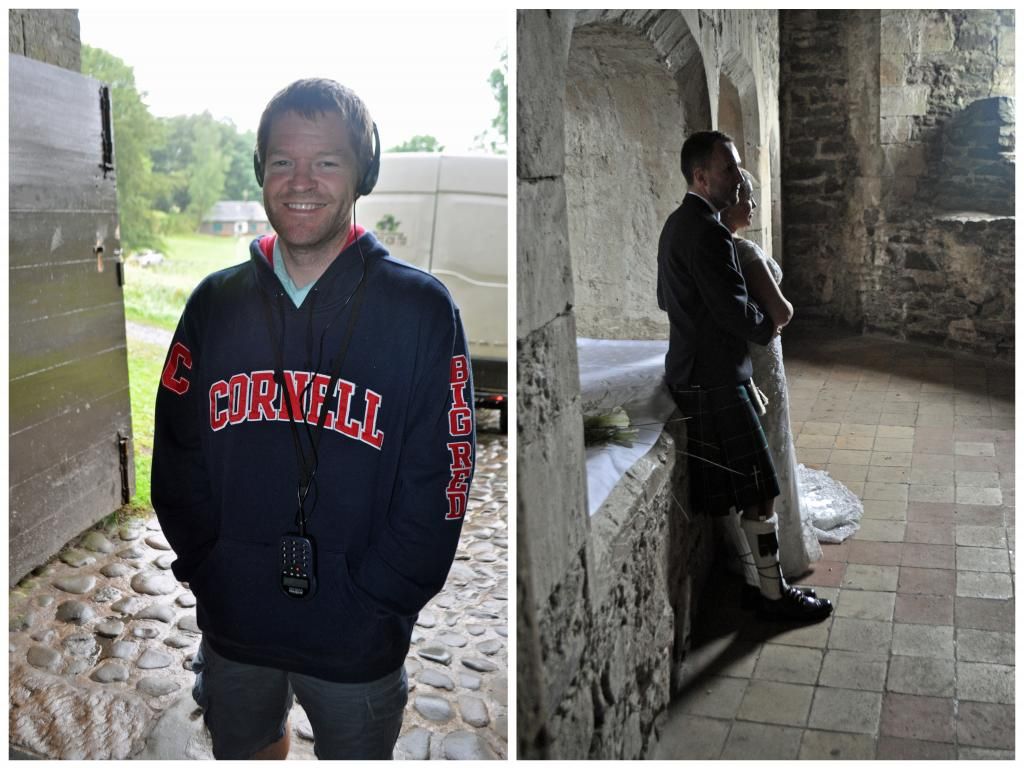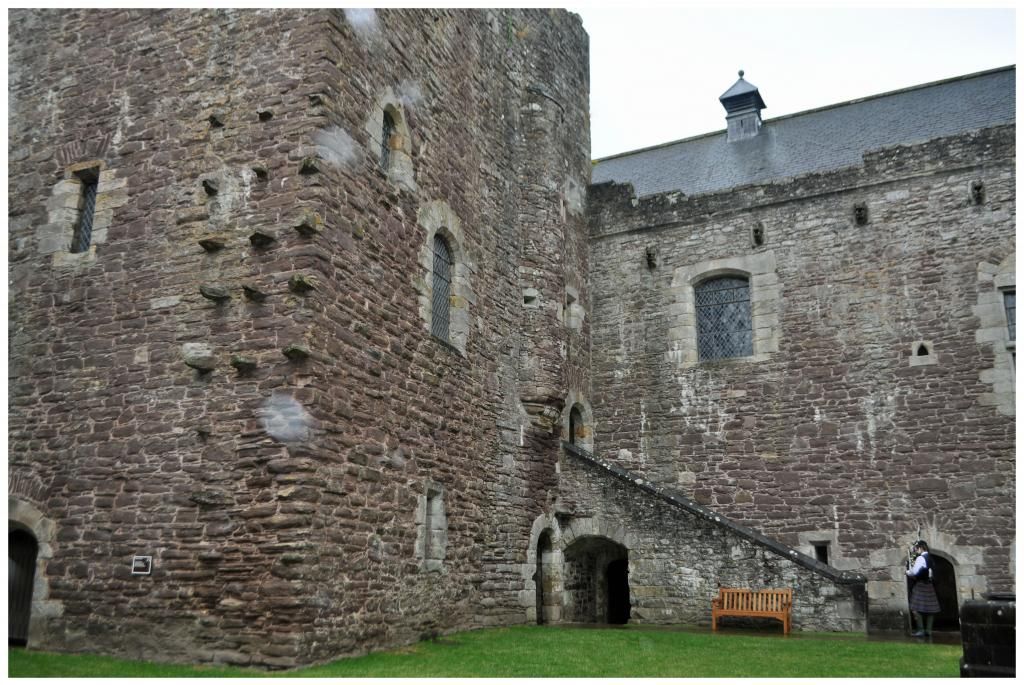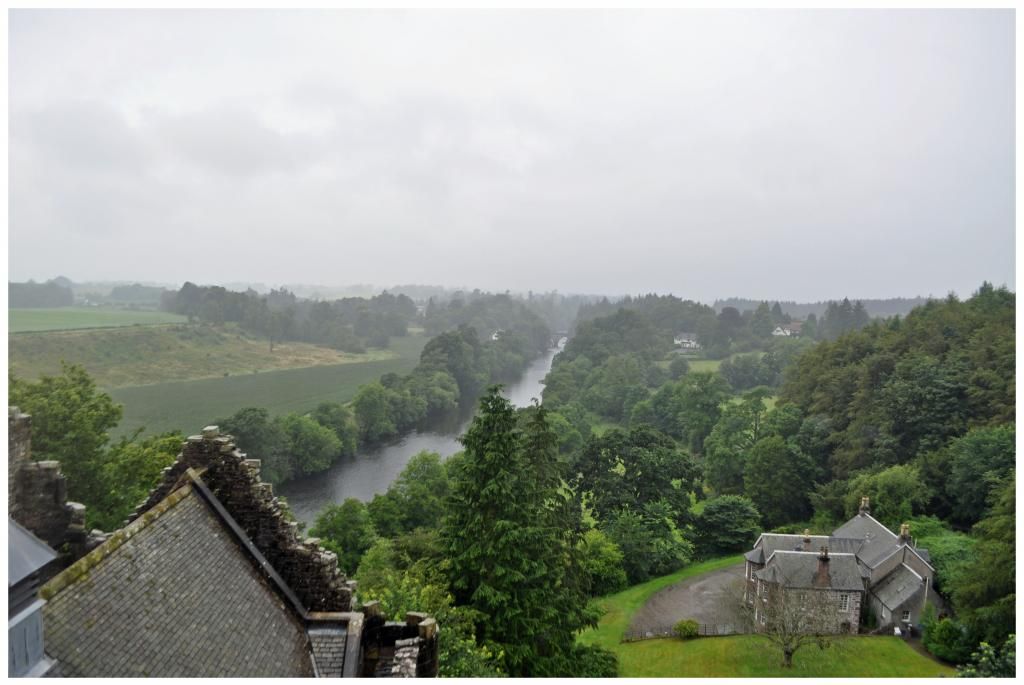 We ate granola bars for lunch in the car as we drove to Inchmahome Priory. I wanted to make sure we got there before it closed. While waiting for the last boat of the day, I talked to a man from Glasgow (the hardest accent for us to understand were people we met from Glasgow) and he chatted our ears off about the Scottish Referendum. We had seen a lot of signs saying, "Yes to Scotland!" but we didn't know what they were about.
Updated to add: I read a lot about the proposed referendum and was following the vote. Sadly, the referendum failed 55% no to 45% yes. I was excited for Scotland but I understand that it was not the best option for everyone. I am mostly impressed by the 84% voter turnout.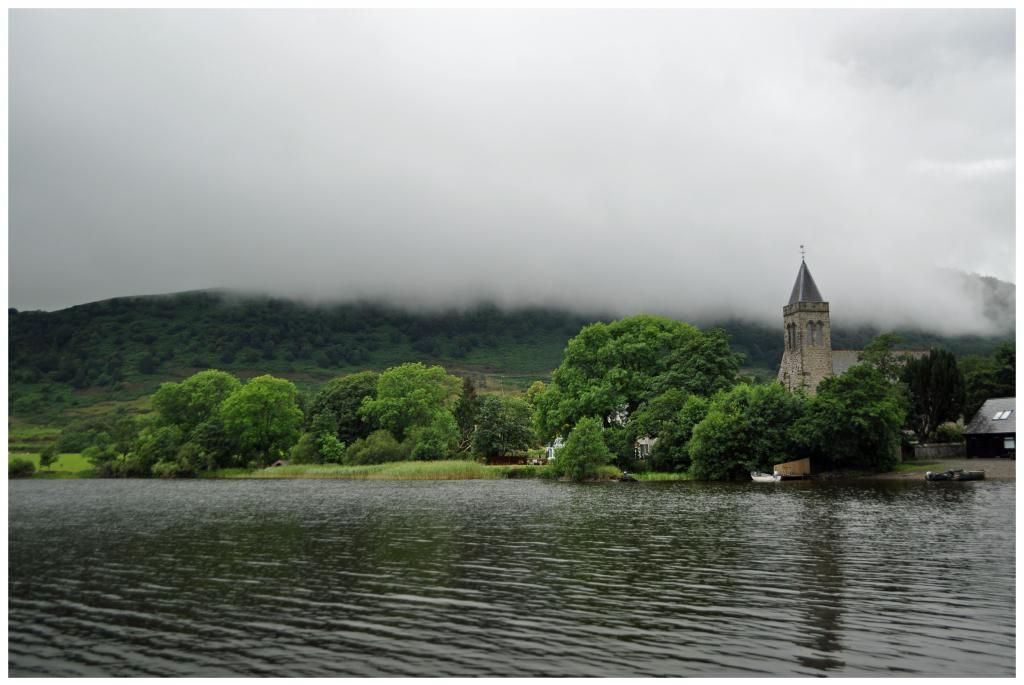 We had a private boat ride to the Priory. It is located on a tiny island in the Lake of Menteith. It was built in the 1200s. The boat driver told us to come back to the dock when we were ready to leave. We were the only ones on the island.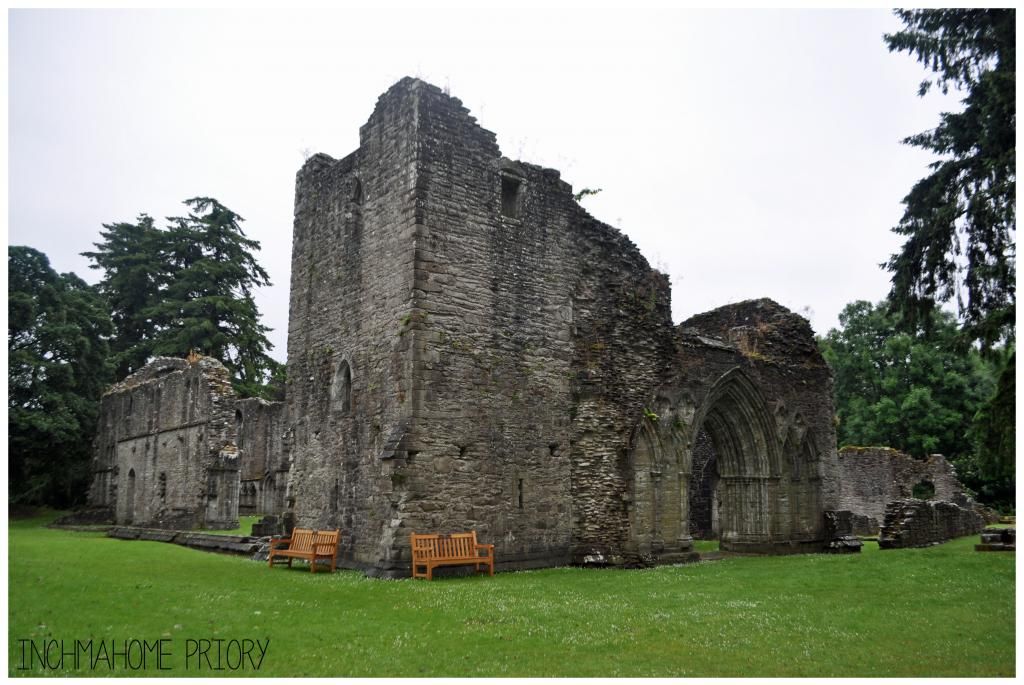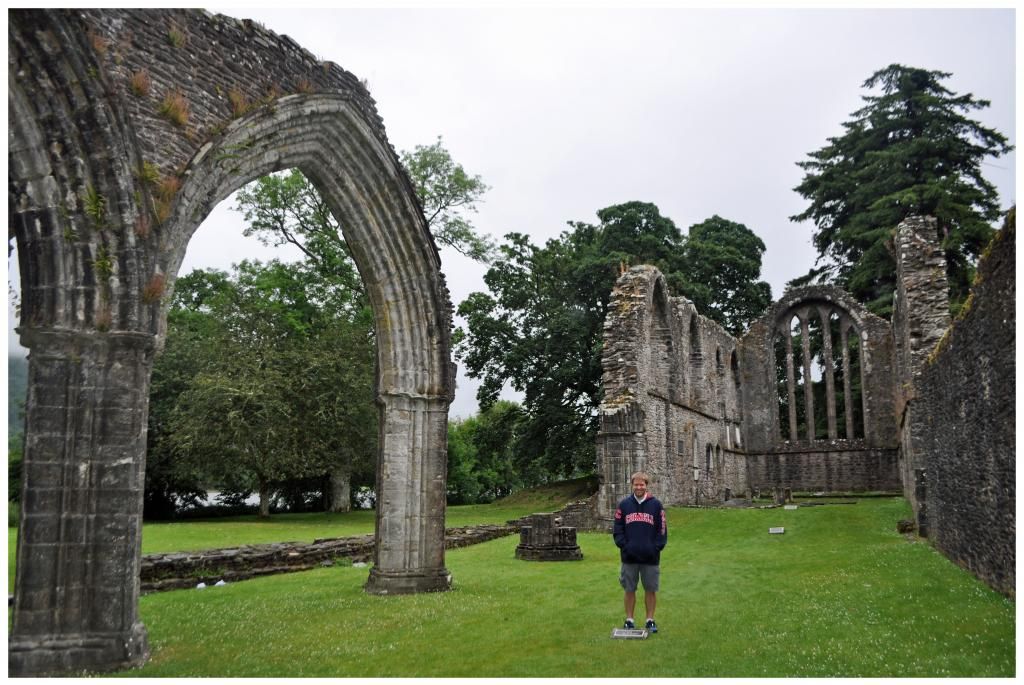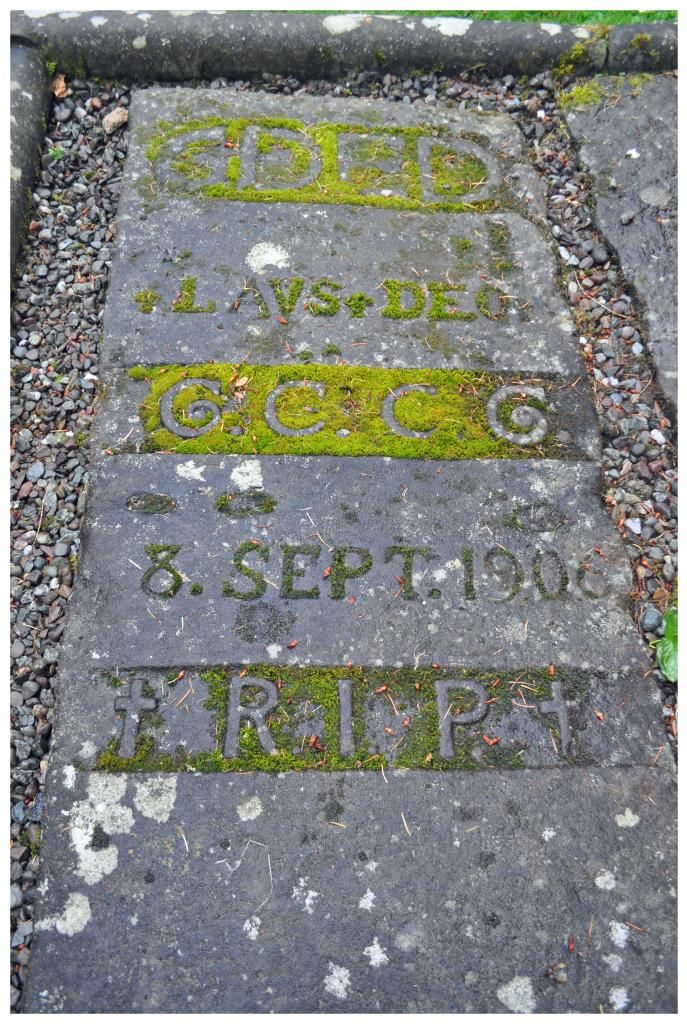 The Augustinian canons who lived at the Priory slept in a communal dormitory, ate together in the refectory, and worked, studied, and worshiped together. All of this was done is silence. They were only allowed to speak in the parlor. I would lose my mind.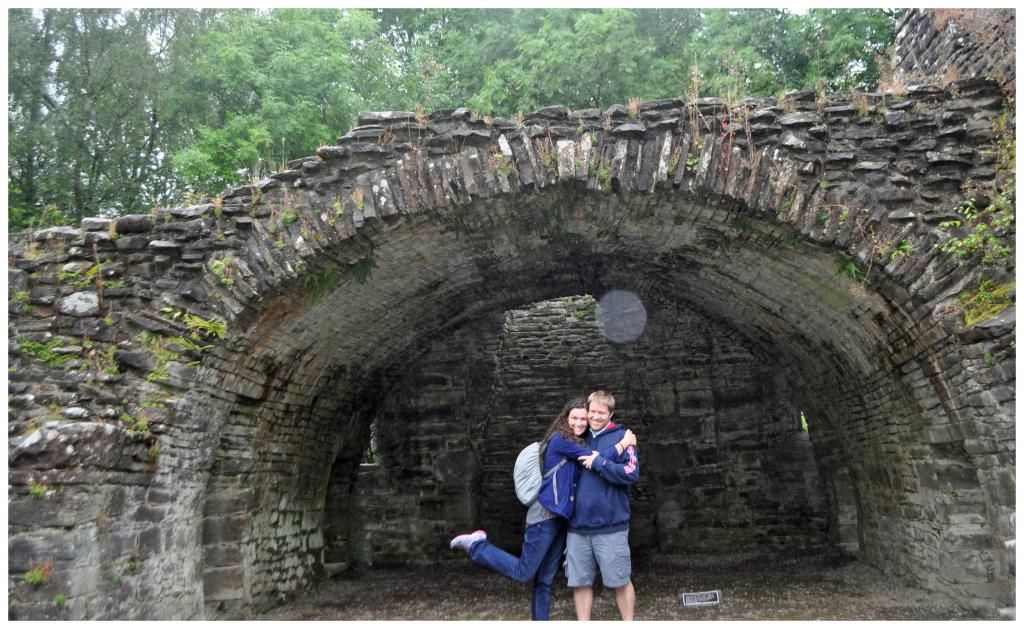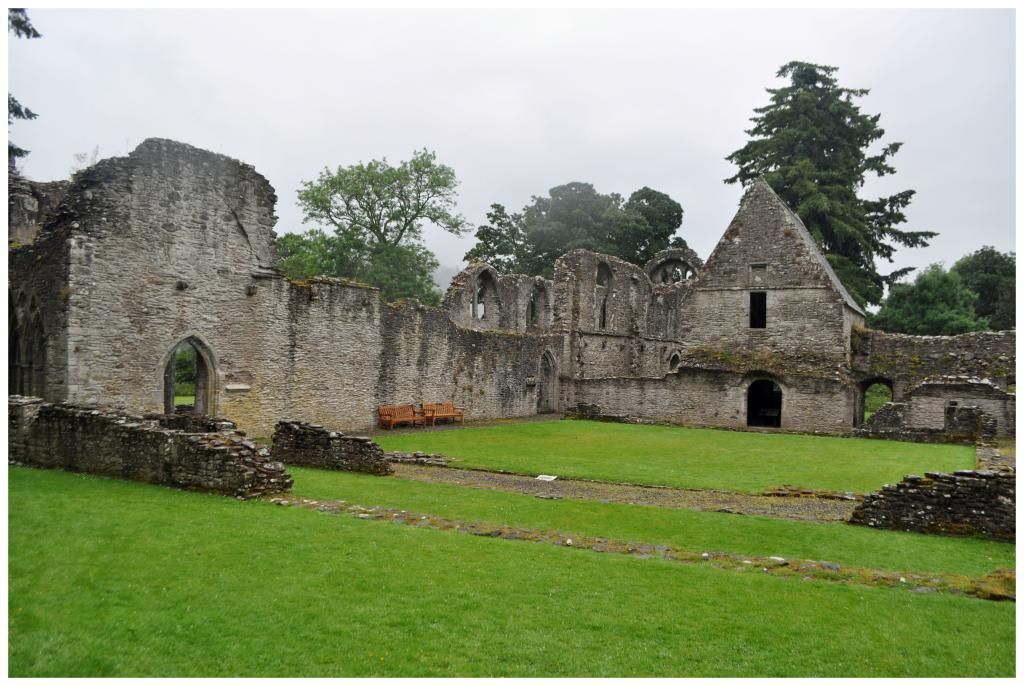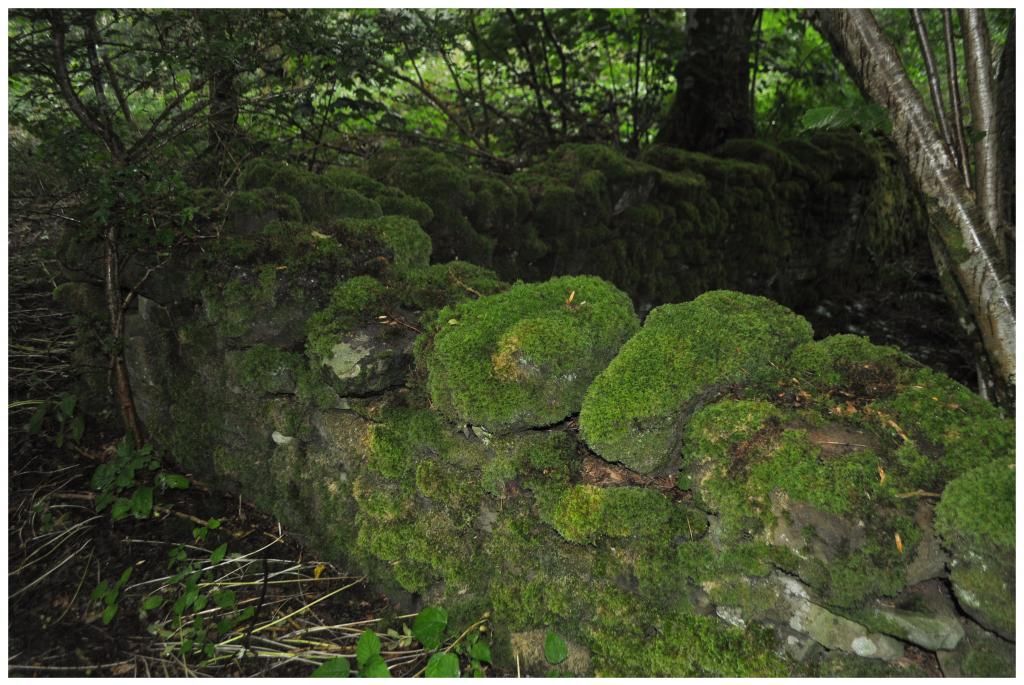 We got off the island and then drove back to Stirling for dinner. We ate at a super authentic Italian restaurant called Mamma Mia. The owner was buzzing all over the place trying to do everything because the restaurant was his dream. I was almost expecting him to take our order and then head back to the kitchen to cook it himself. Everything we ate was delicious but we ordered crème brûlée for dessert and they torched the sugar on top for a few seconds too long and it was a little burned. So sad but it didn't stop me from eating all of it.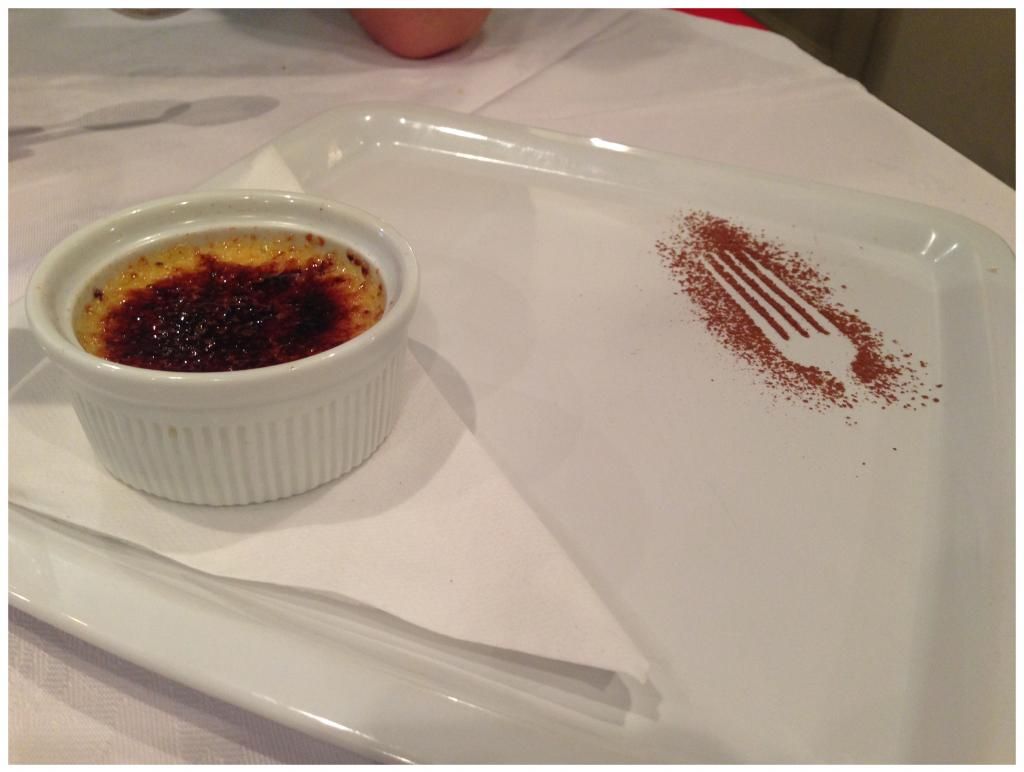 When we got back to Malcolm's house, we were surprised that there was another couple there. Malcolm had given us his nicer room, even though we had paid for the cheaper one that did not have an ensuite, because we were the only ones staying that night. We hadn't touched the room at all so I said we could switch but Malcolm said, "No, I already promised you that one. I will give them a tenner back." He was such a nice guy. We were Skyping the boys and could hear him talking to the other couple downstairs. I didn't want to be a recluse so we headed down to talk to them. The other couple was on holiday from London. I cannot remember her name but his name was Ashley. We played ping pong in Malcolm's man cave in the backyard until really late and then Sam borrowed and watched Malcolm's copy of
Monty Python
. When in Rome, right?