On Thursday, I woke up at 11:30am. Our hotel room was so dark with the shades pulled closed and I had no idea that it was so late! I jumped on a bus and headed into Edinburgh. I wanted to spend more time at Greyfriars Kirk. The walking tour I had gone on went through it quickly but we spent most of the time in the cemetery and I wanted a chance to peek into the kirk.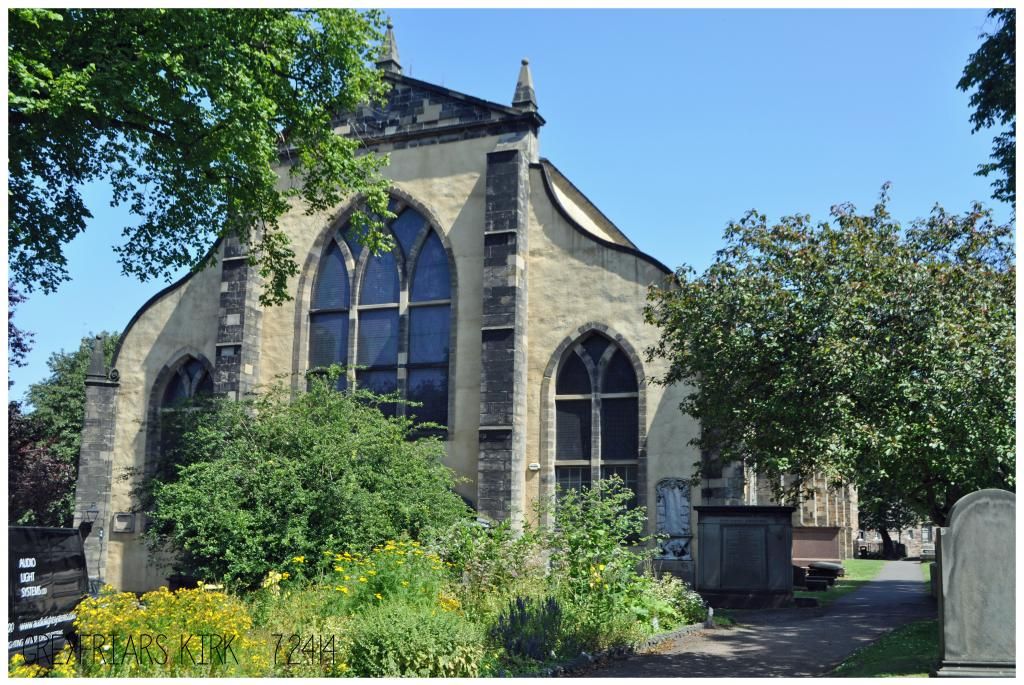 I was not allowed to take pictures inside the kirk but I saw King James Bibles from 1637 and 1722. I also read more about the Church of Scotland and tiptoed around a group discussion that was going on while I was there. Then I went back out to the cemetery surrounding the building to look at the old gravestones.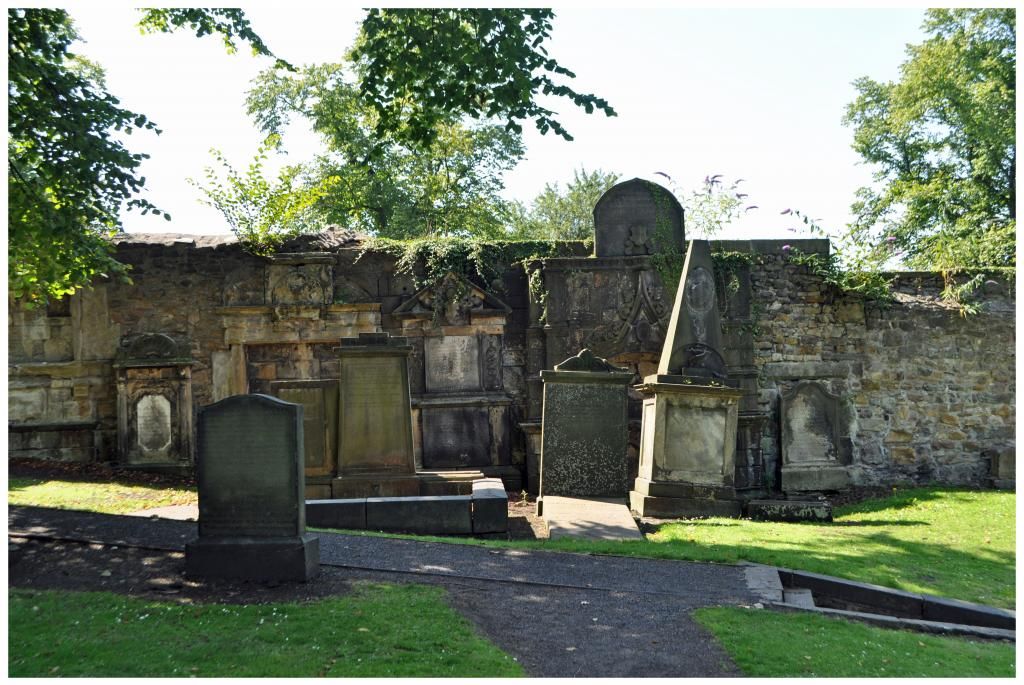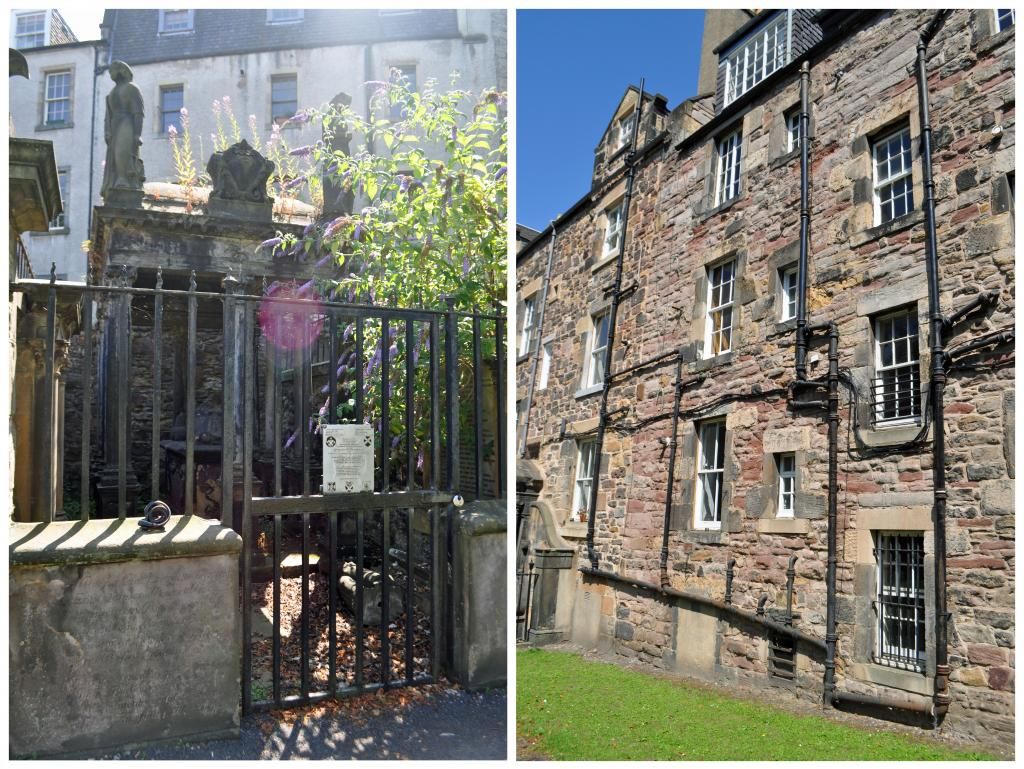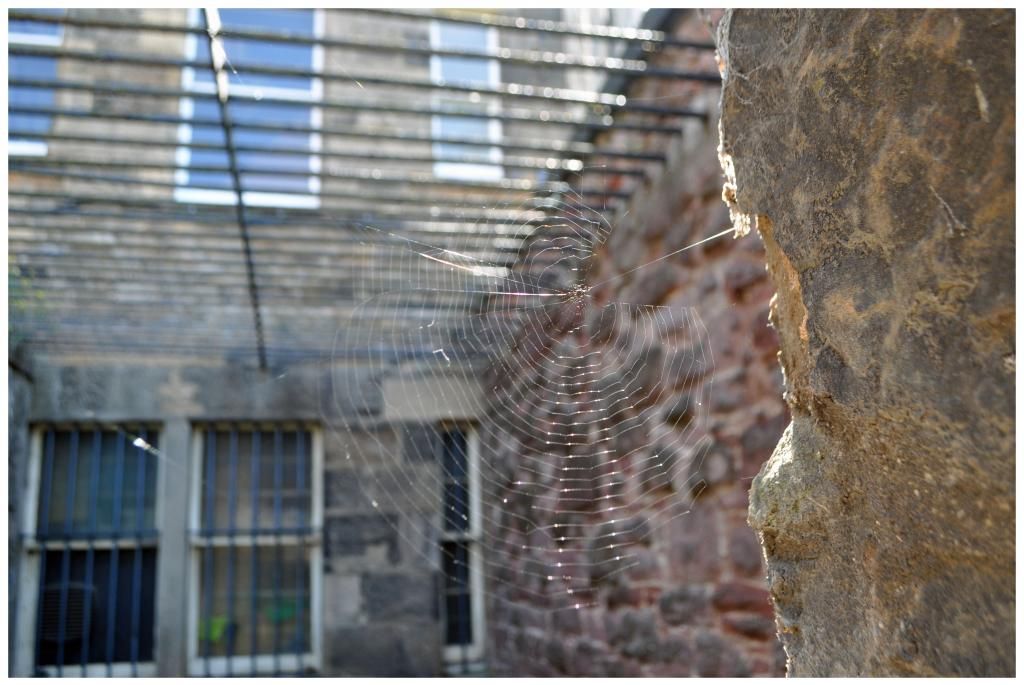 Then I walked
all
the way down the Royal Mile and got a pass for a Scottish Parliament tour.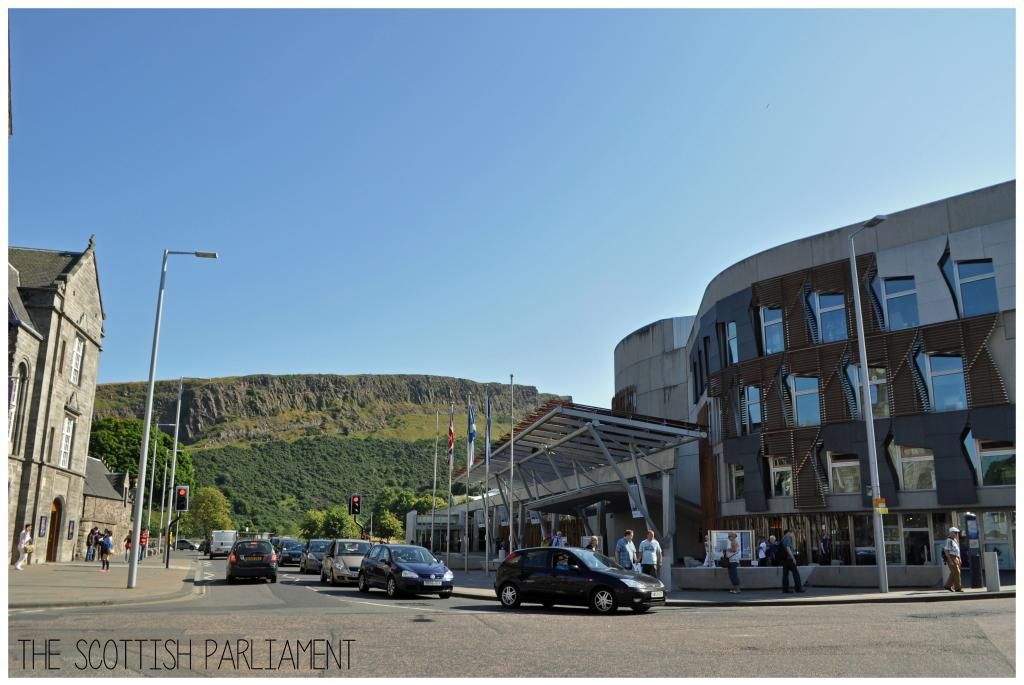 Arthur's Seat and the Parliament building
While I was waiting, I walked through the lobby looking at the hundreds of tapestries making up The
Great Tapestry of Scotland
. It was a history of Scotland presented through tapestry. It was incredible. I could not believe the details and I enjoyed reading the notable history of the country.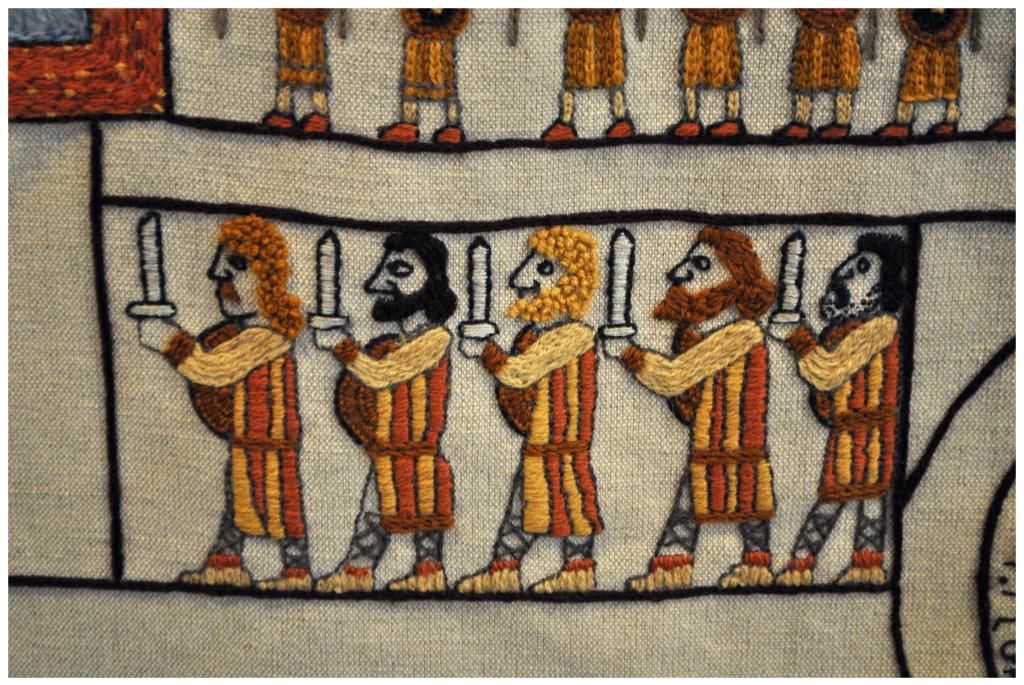 The first school in Britain for the Deaf and Dumb was founded in 1760 in Edinburgh by Thomas Braidwood. He also pioneered what became British Sign Language. This brought back a lot of memories because I learned the British Sign Alphabet when I traveled to Scotland in 2005. The ASL alphabet can all be signed using one hand but the BSL alphabet requires two hands to create each letter. The five signs on the top are the vowels.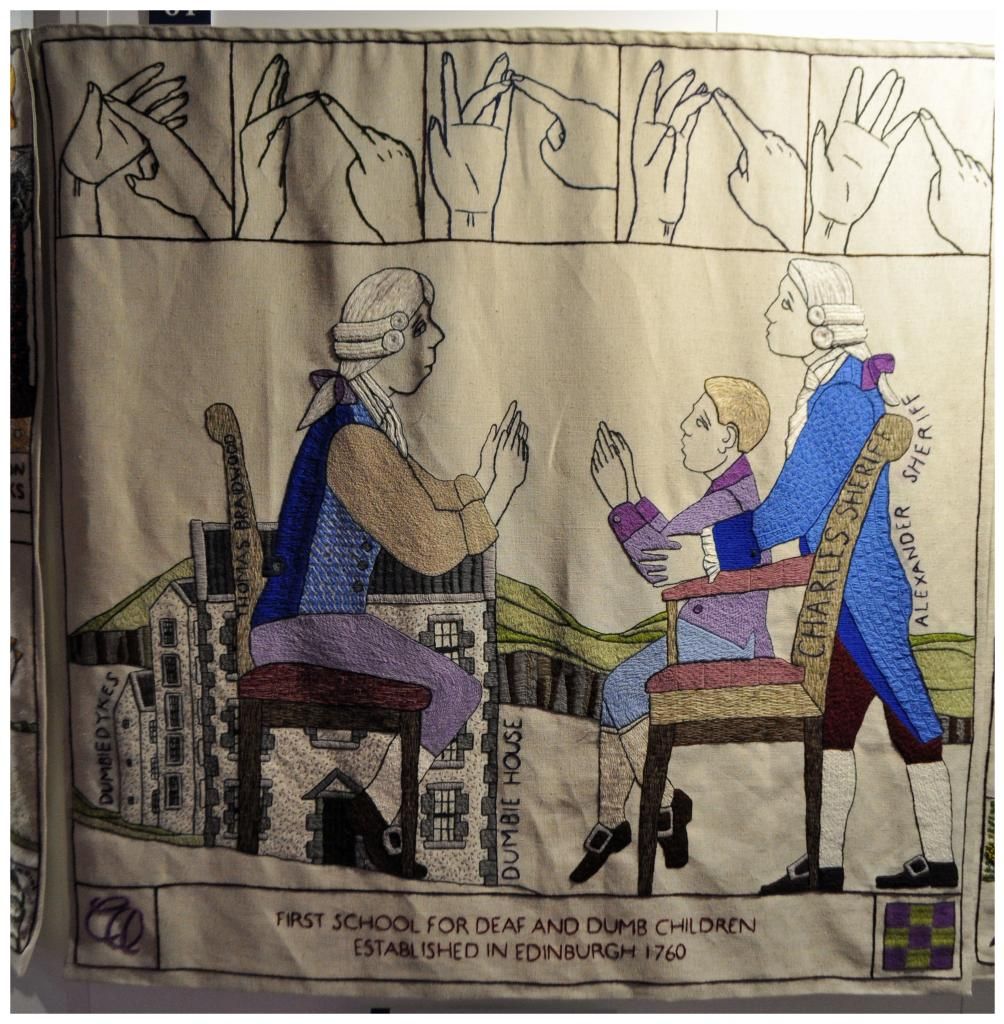 The Encyclopaedia Brittanica was established in Edinburgh in the late 1760s. It appeared in 100 weekly installments and "could be pithy. The entry for Woman was four words long, simply reading, 'The female of man.'"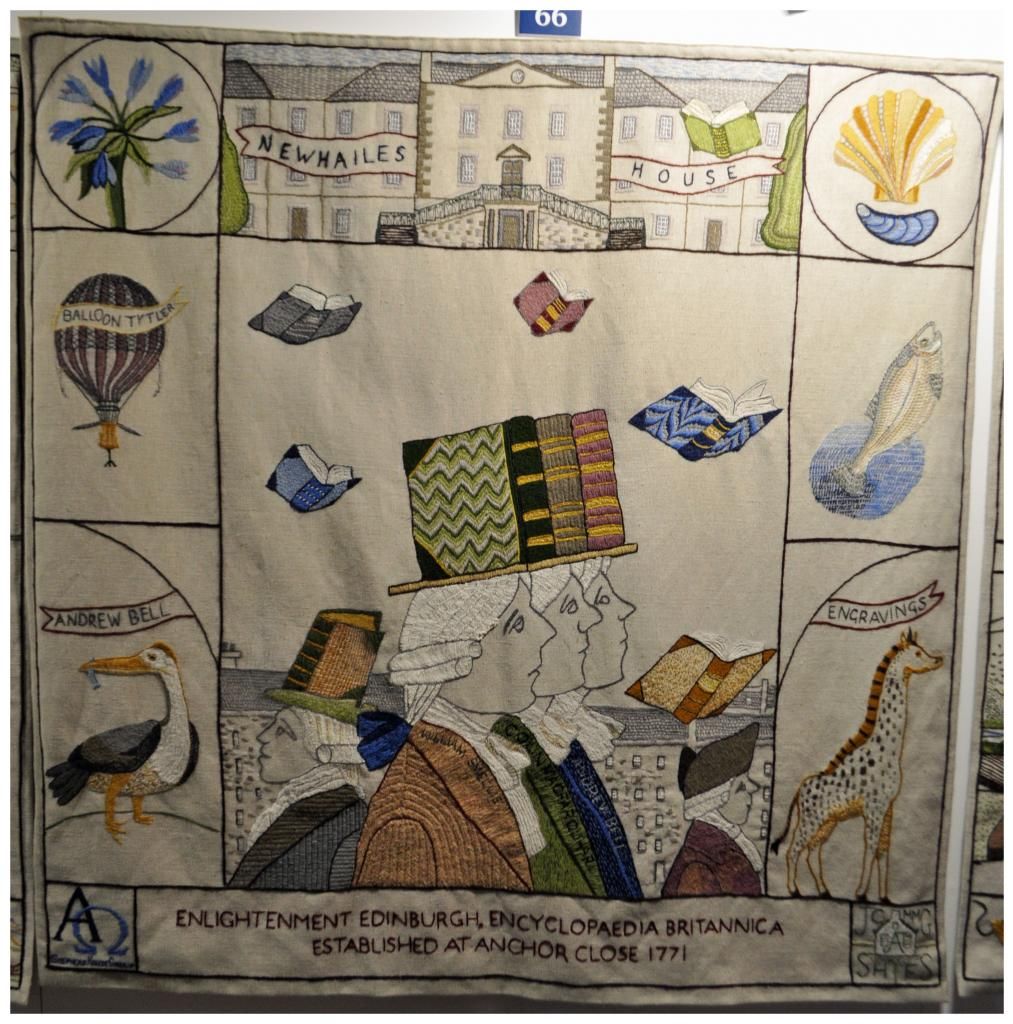 Eventually it was time for the tour. It was really cool to learn about the government. It seemed so accessible. We learned all about the formation of the Scottish Parliament in 1998, the division of policies between Scottish Parliament and those which are kept in Westminster, the electoral system, and the role of MSPs (Members of Scottish Parliament). We saw these handwritten sentences in porcelain. The sentences were written by 100 women around Scotland. Each woman was asked to write about another woman who they felt had made a significant contribution to life, culture, or democracy in Scotland.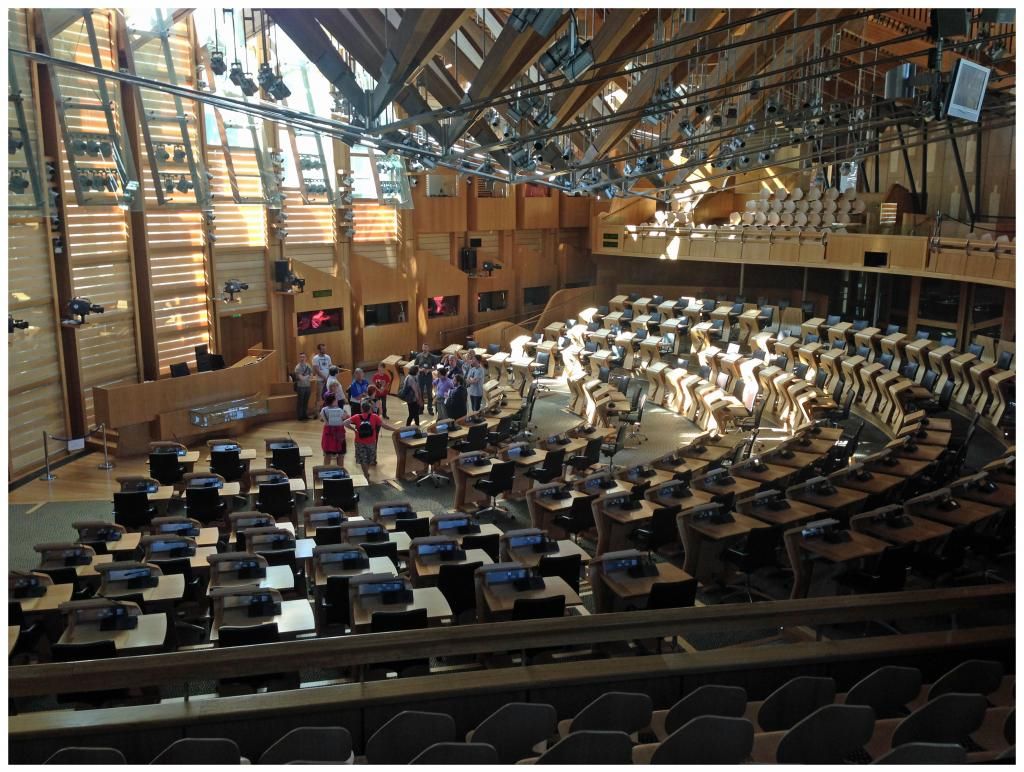 Across the street from the Parliament is the Palace of Holyroodhouse. It is the Queen's official residence in Scotland and is on the opposite end of the Royal Mile from Edinburgh Castle. I didn't have time to go in though. After a long walk back up the hill to the top of the Royal Mile, I got on a bus and headed back to the hotel.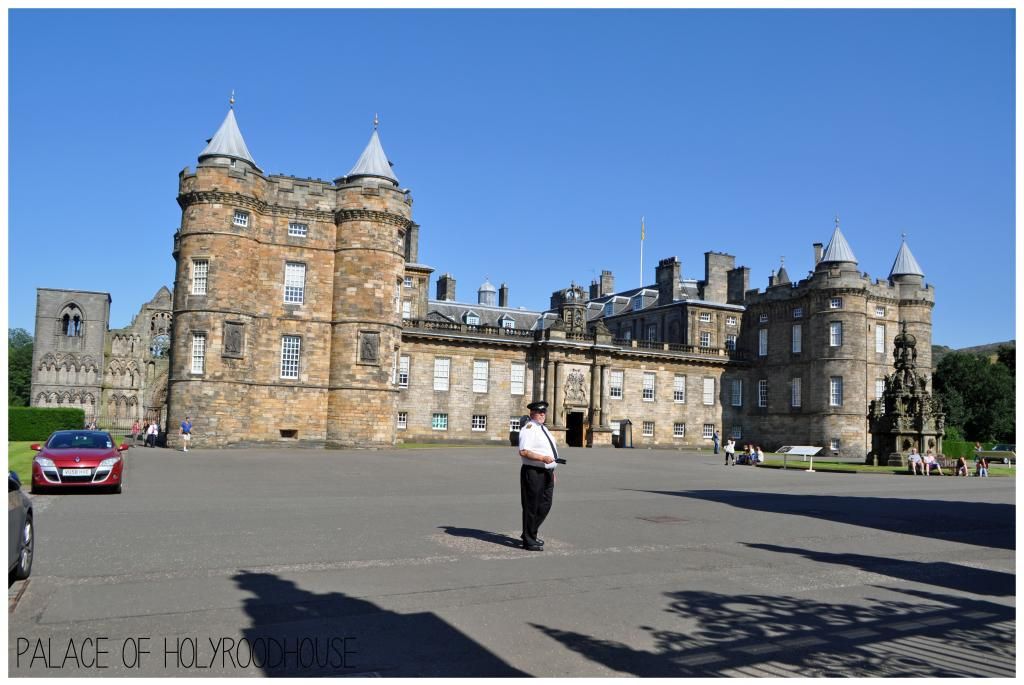 When I got back to the hotel, Sam was already there. Somehow we ended up jumping on the beds. We are weird.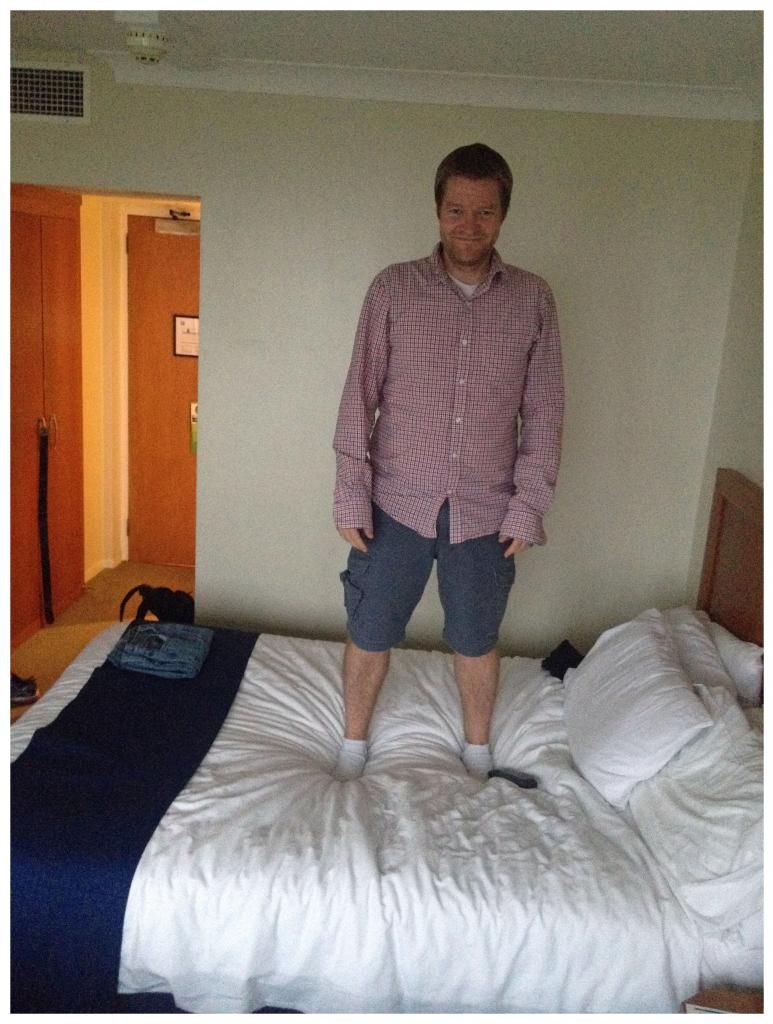 We had not eaten dinner in the hotel's restaurant but it sounded really good so we decided to go there. I ordered nacho bites as an appetizer and, I don't know what I expected, but it was not this.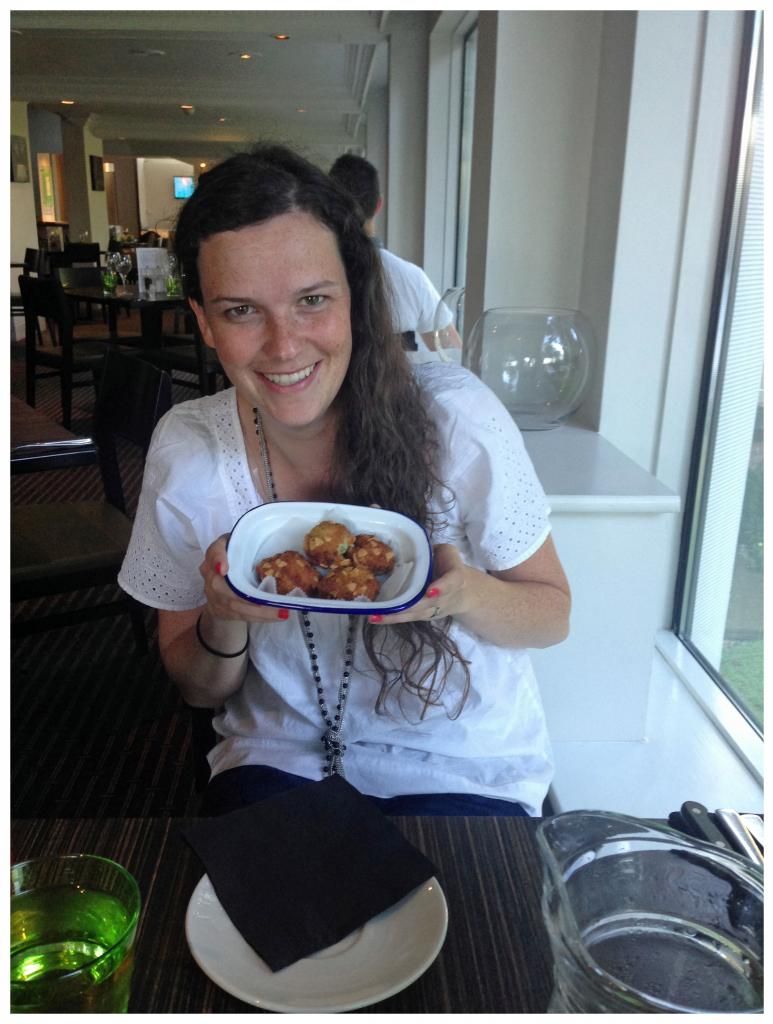 On Friday morning, Sam only had to go to the training for a few hours.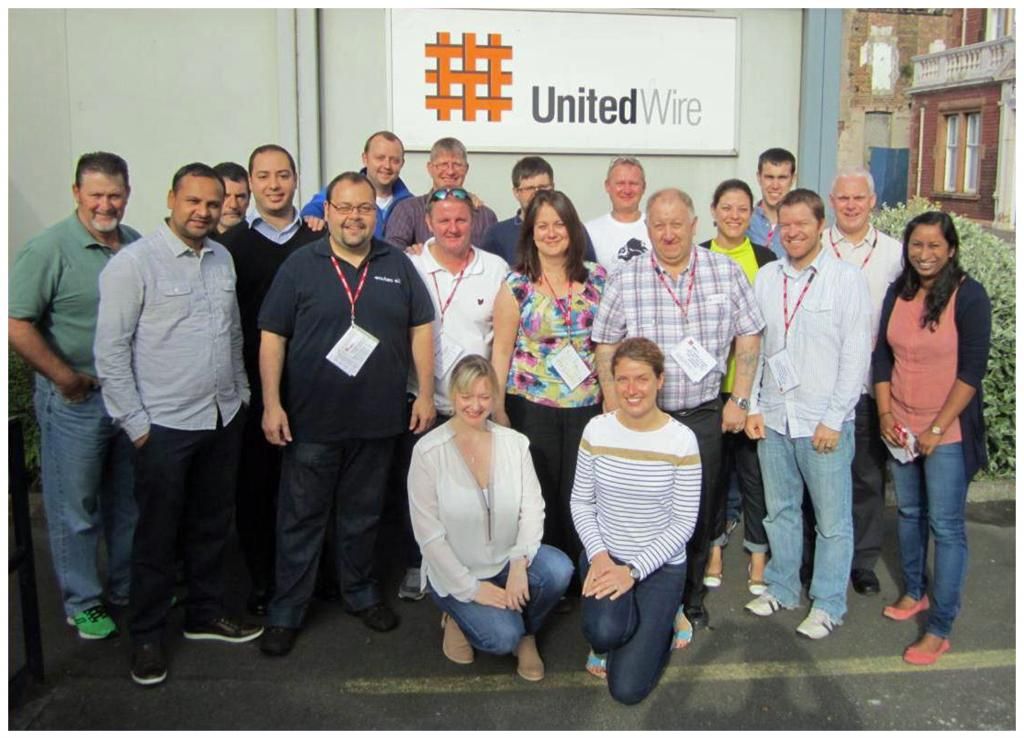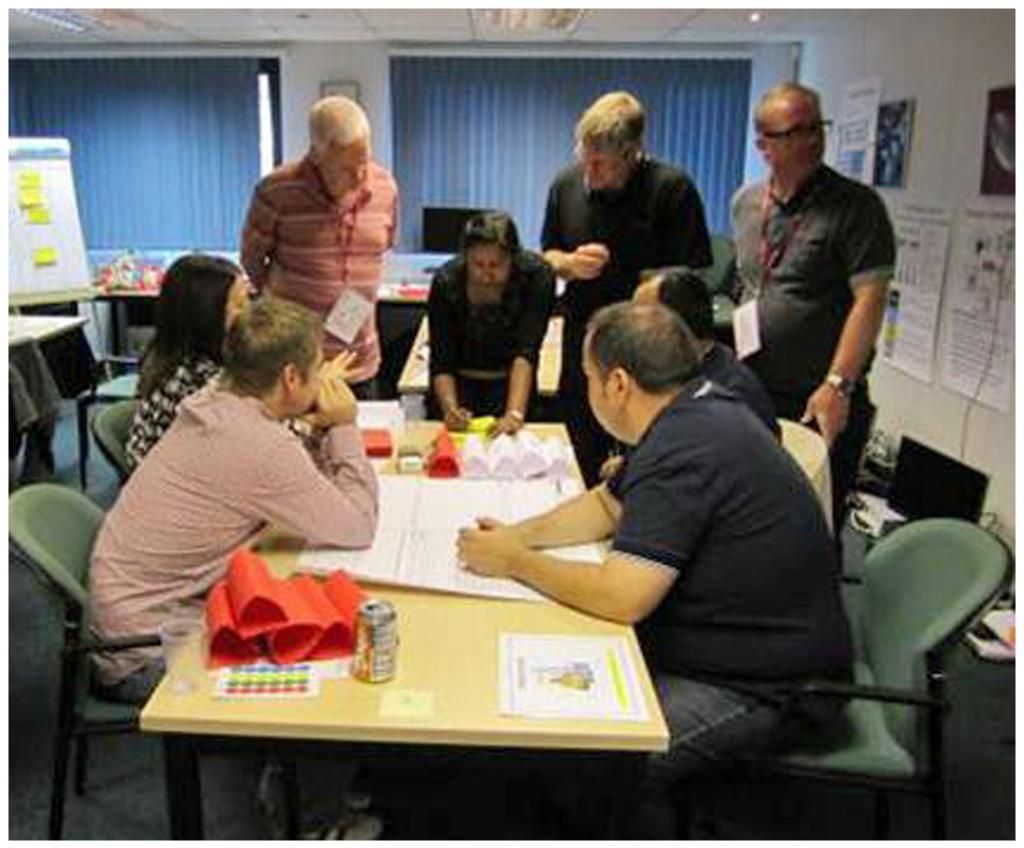 I waited in the hotel for him. When he got back, we got on a bus together and went downtown. I ate lunch and then we went to Edinburgh Castle.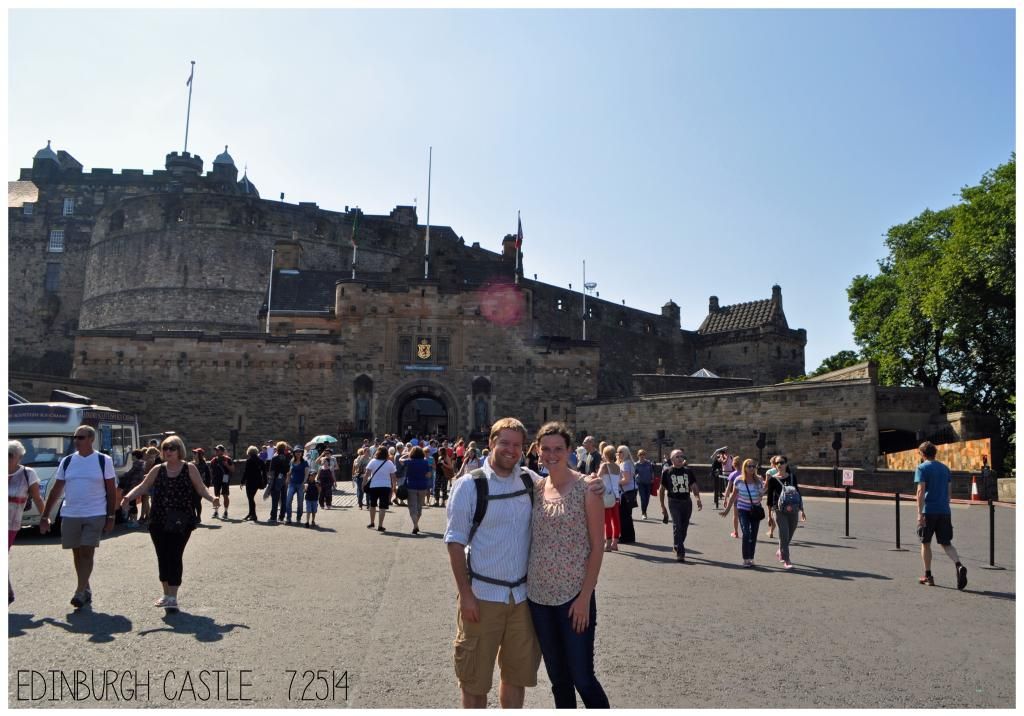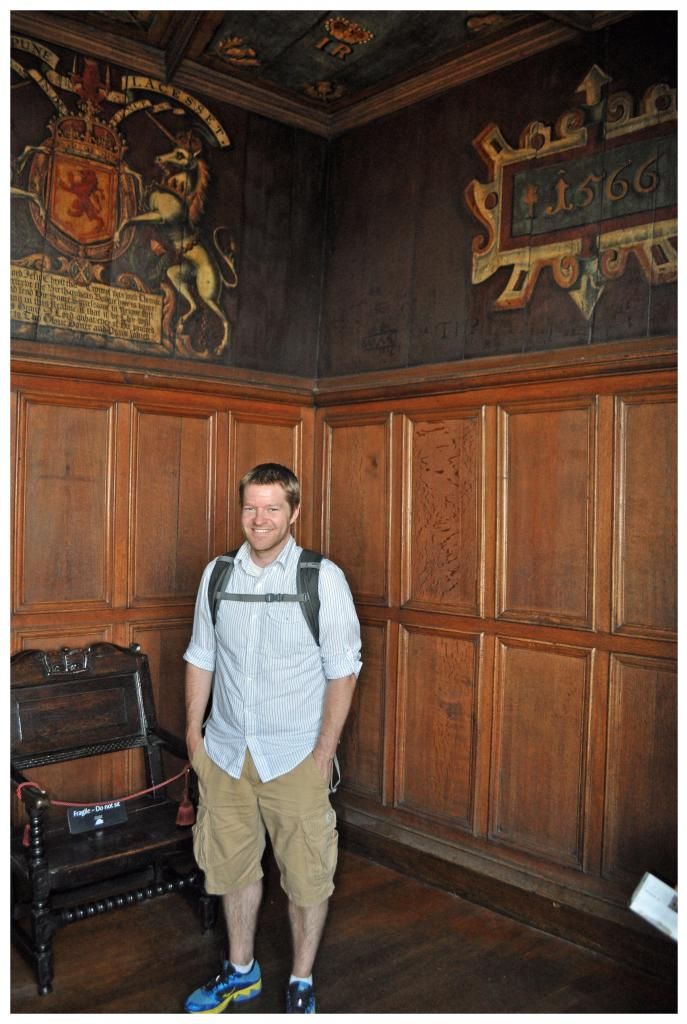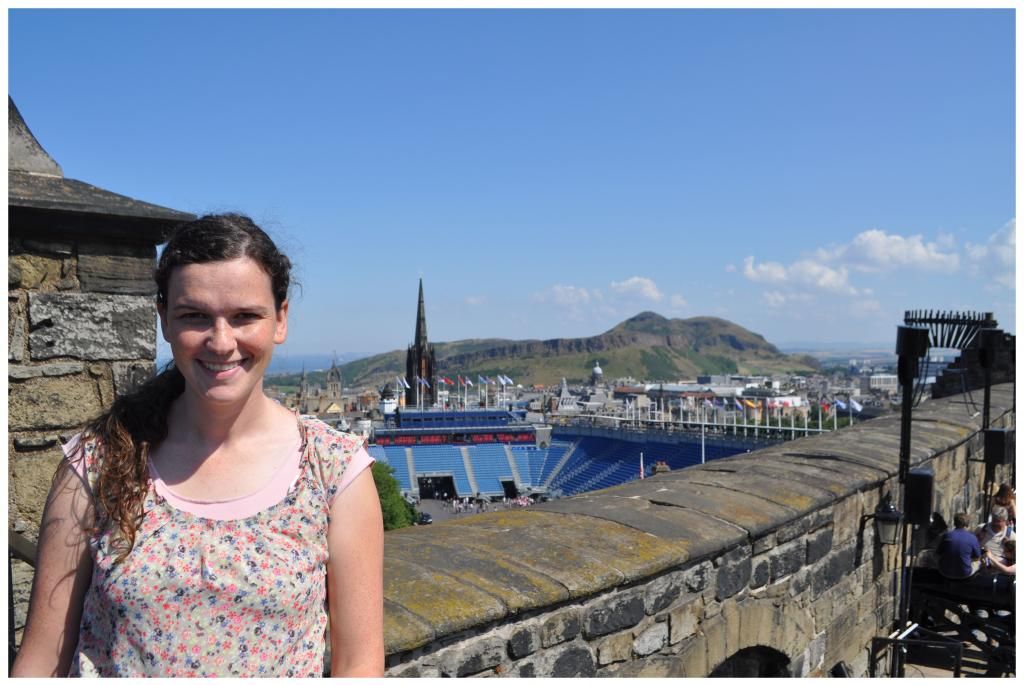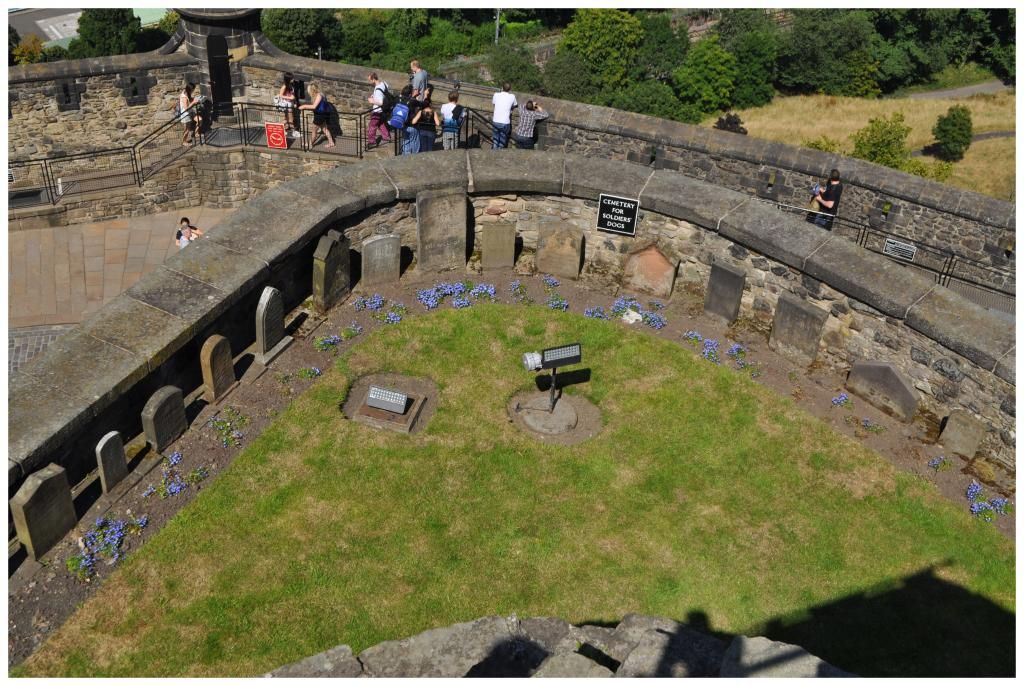 Cemetery for soldiers' dogs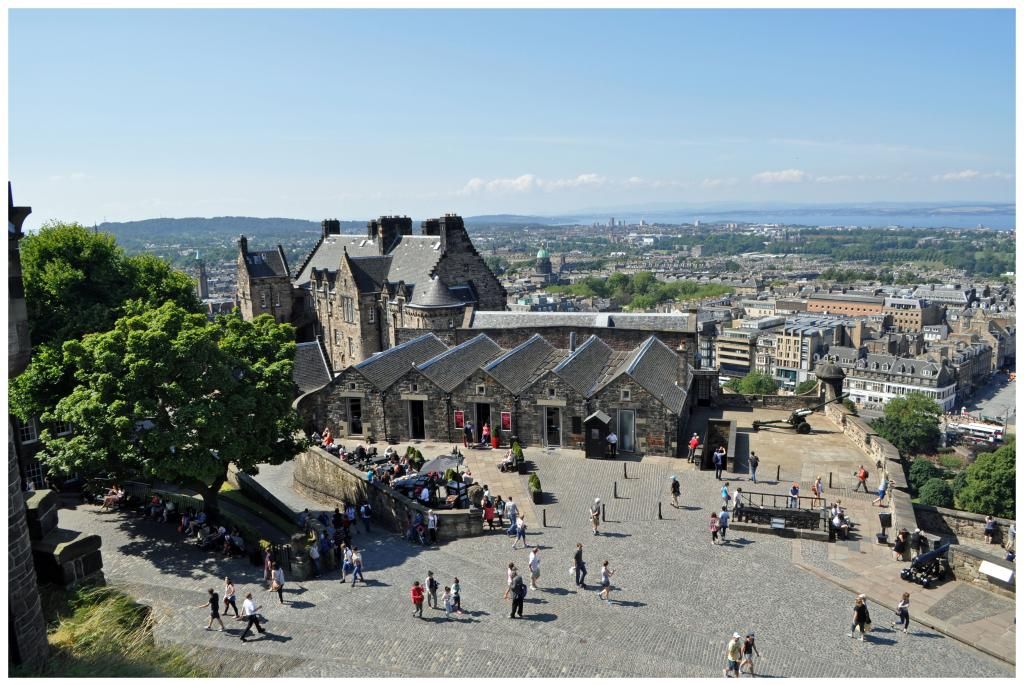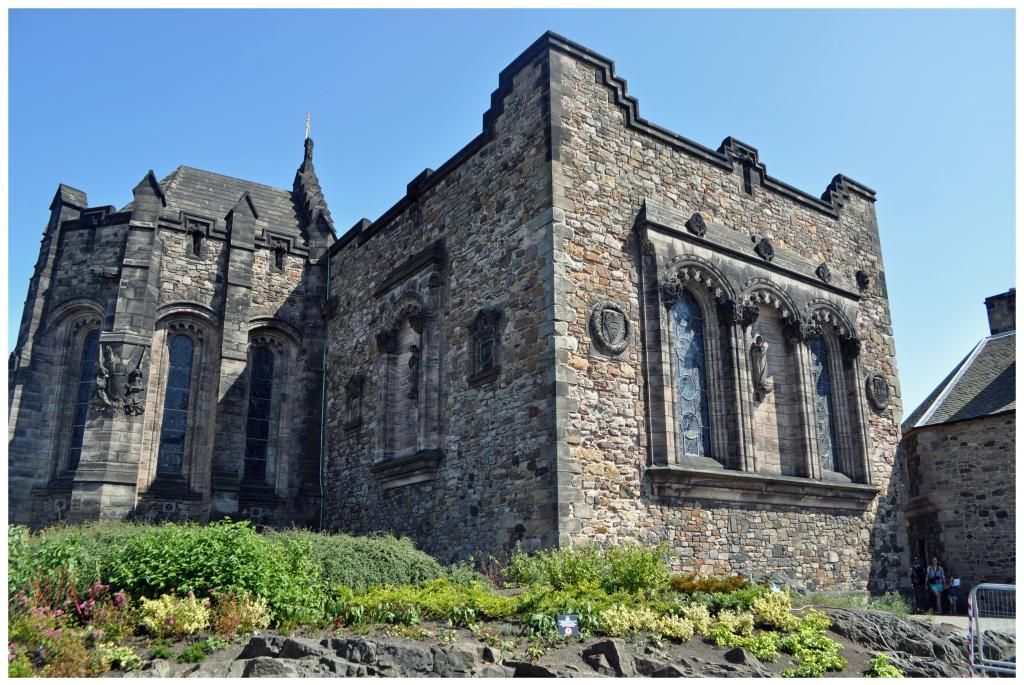 When we got to the castle, we learned there was a wedding going on in Saint Margaret's Chapel but they told us the Chapel would be opening soon. We walked around the rest of the castle and the Chapel was the last thing to see so we went over there and waited for the wedding to end. Saint Margaret's Chapel is the oldest surviving building in Edinburgh. It was built in the 12th century. It is tiny and fits about 12 people.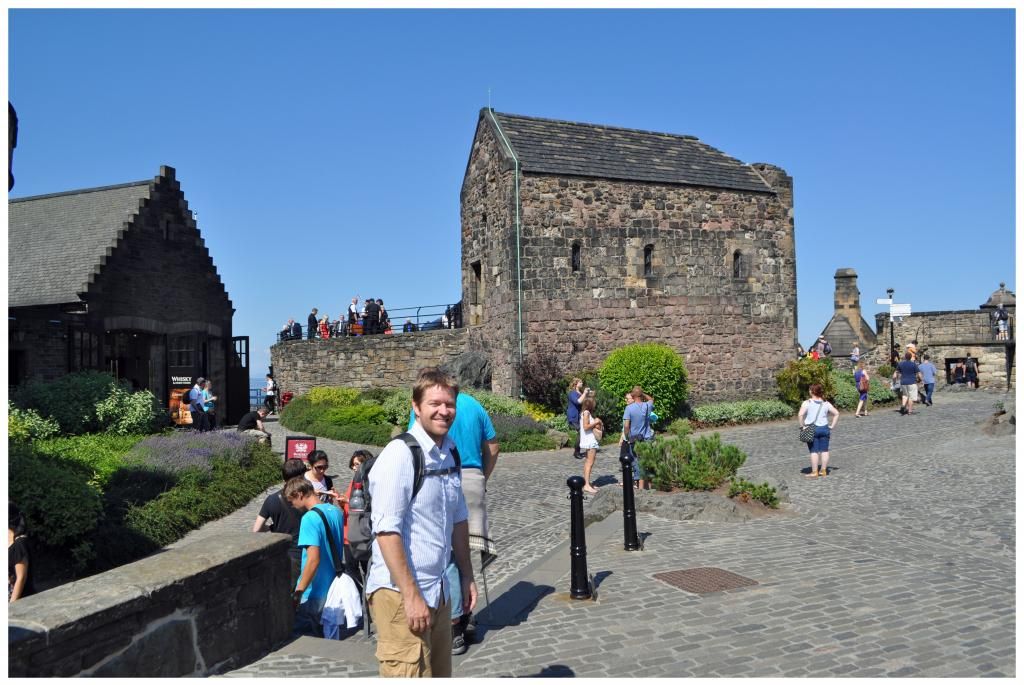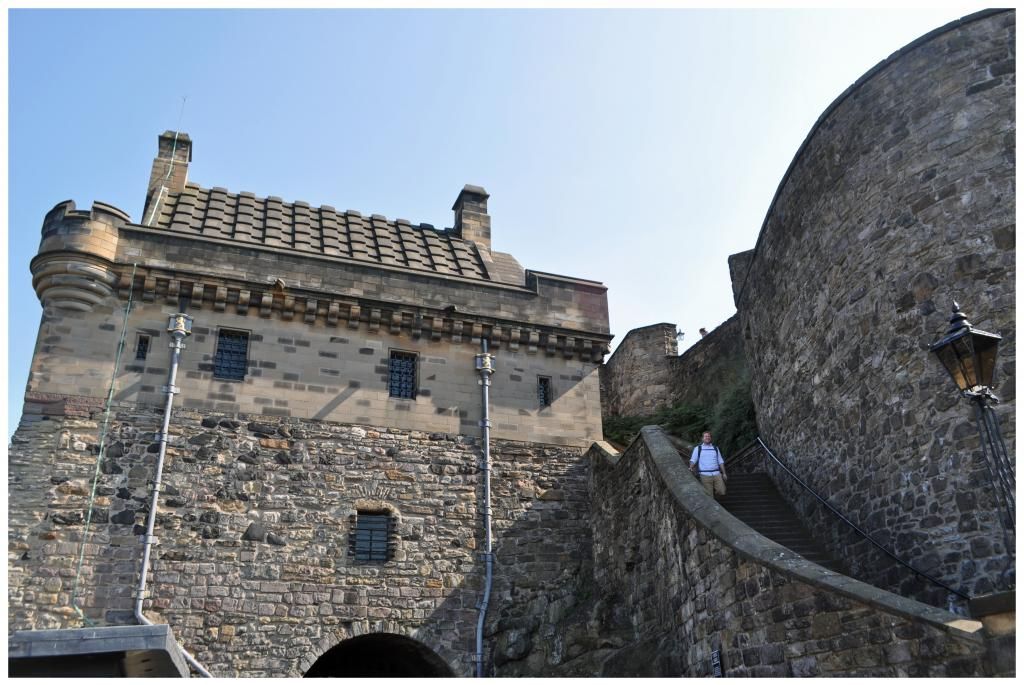 Sam really wanted to buy a kilt in Scotland so we walked down the Royal Mile and went into just about every single shop.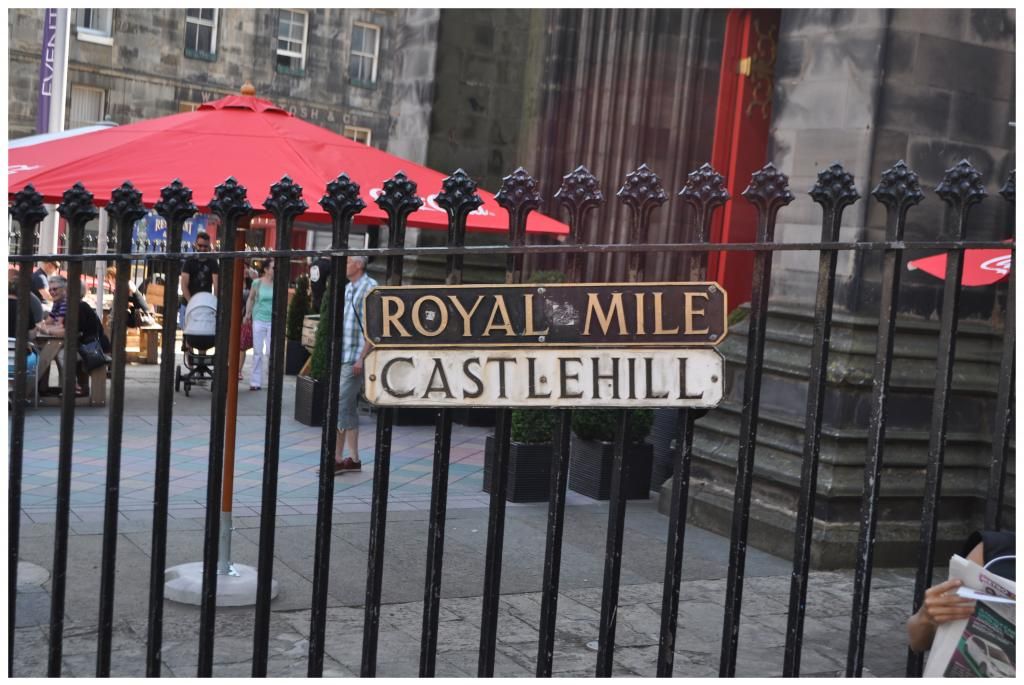 We spent over an hour getting the perfect fit and tartan for Sam's kilt. He got the whole package: kilt, ghillie shirt, socks, and sporran. I picked out a sweatshirt. It has the Saltire on the back and I love it.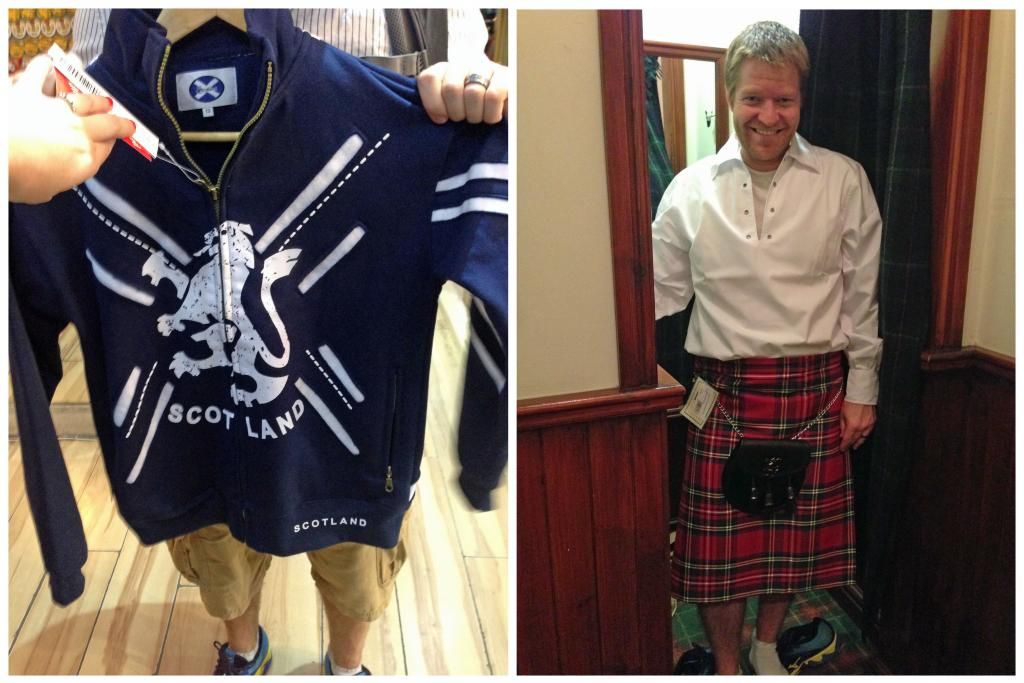 We took some pictures of the city on our way back to the hotel.
We went back to the same Chinese takeaway place we had gone to on our first night in Edinburgh. It seemed fitting. We took it back to our hotel room and watched the Commonwealth Games while eating.
We Skyped with the boys, packed our bags, and went to bed early.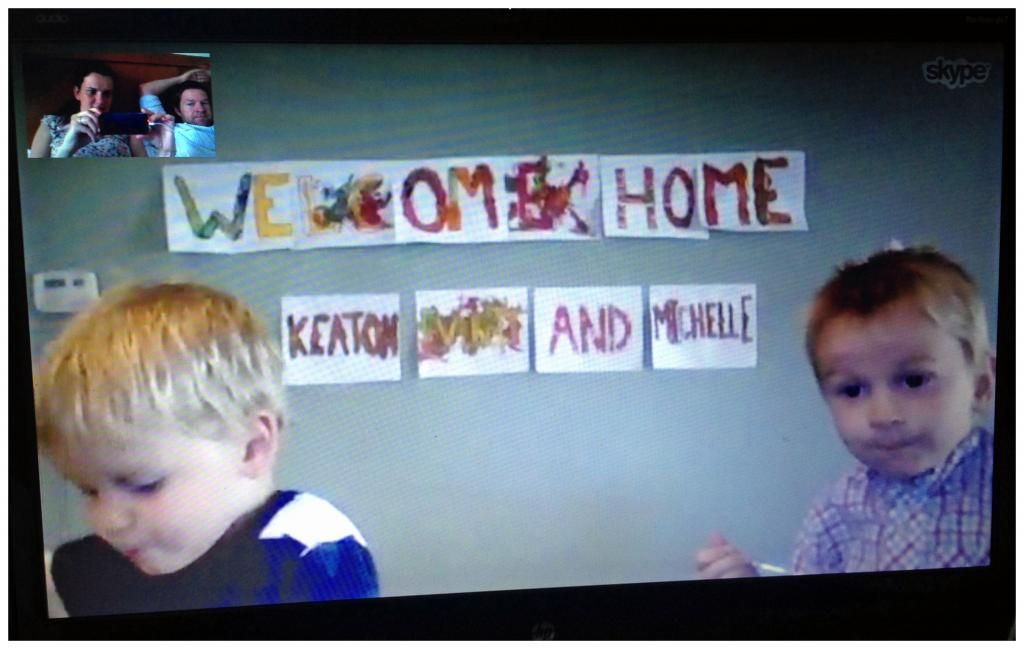 On Saturday morning, our taxi picked us up bright and early and we went to the airport. I could not believe how quickly the two weeks seemed to go.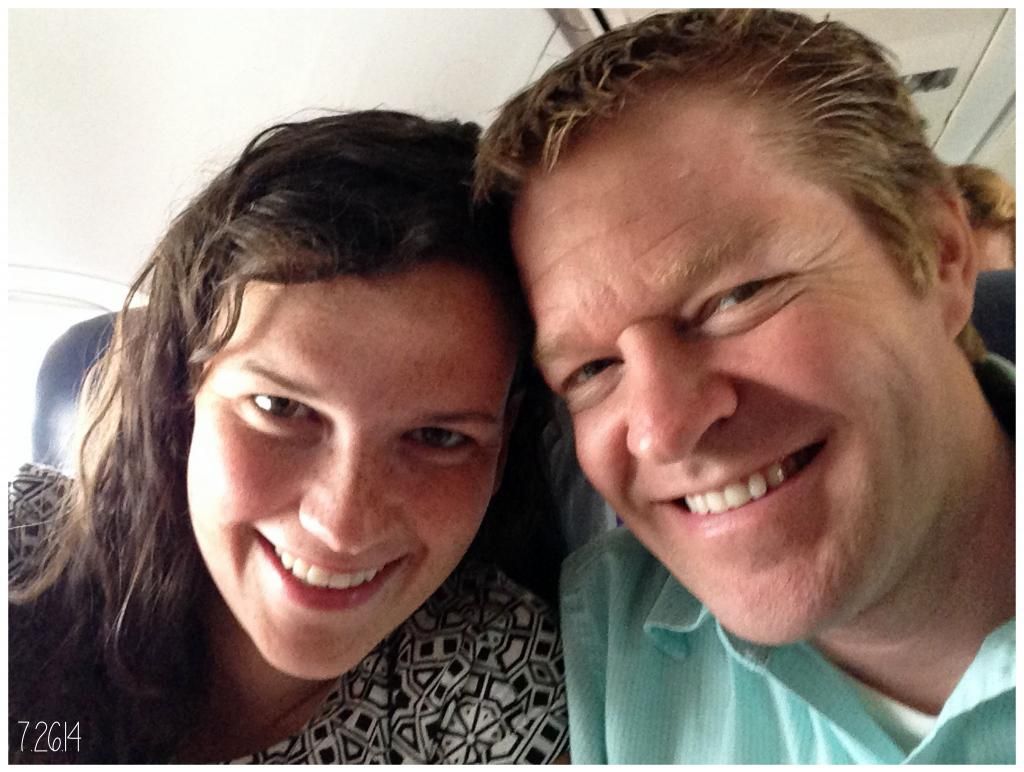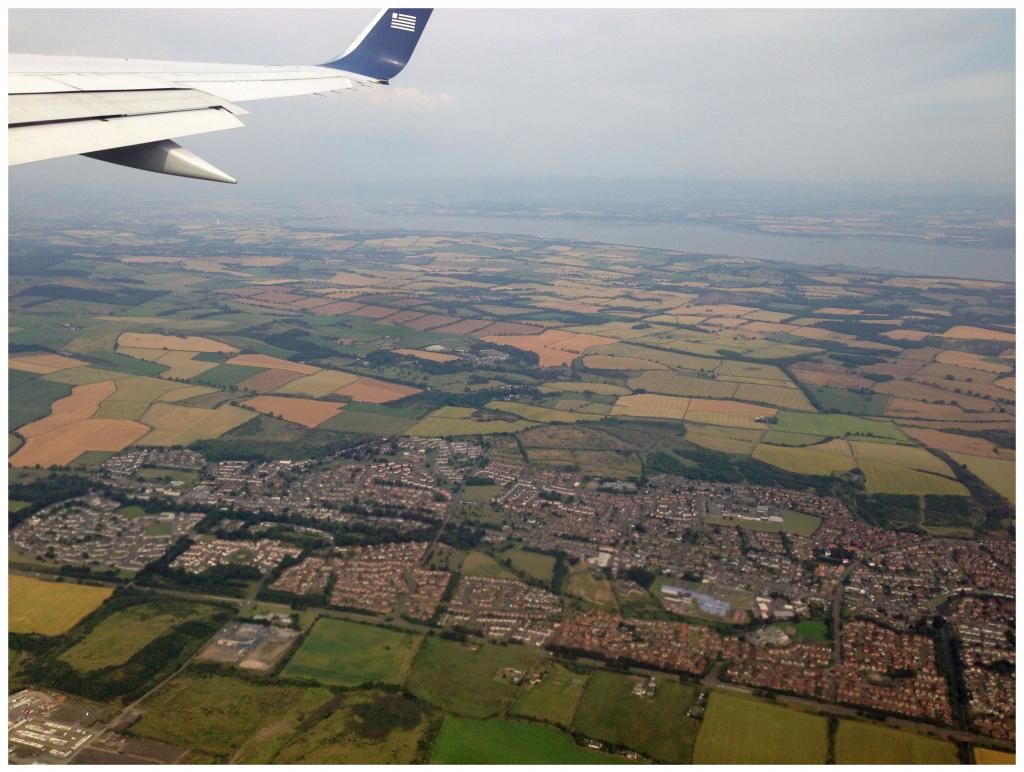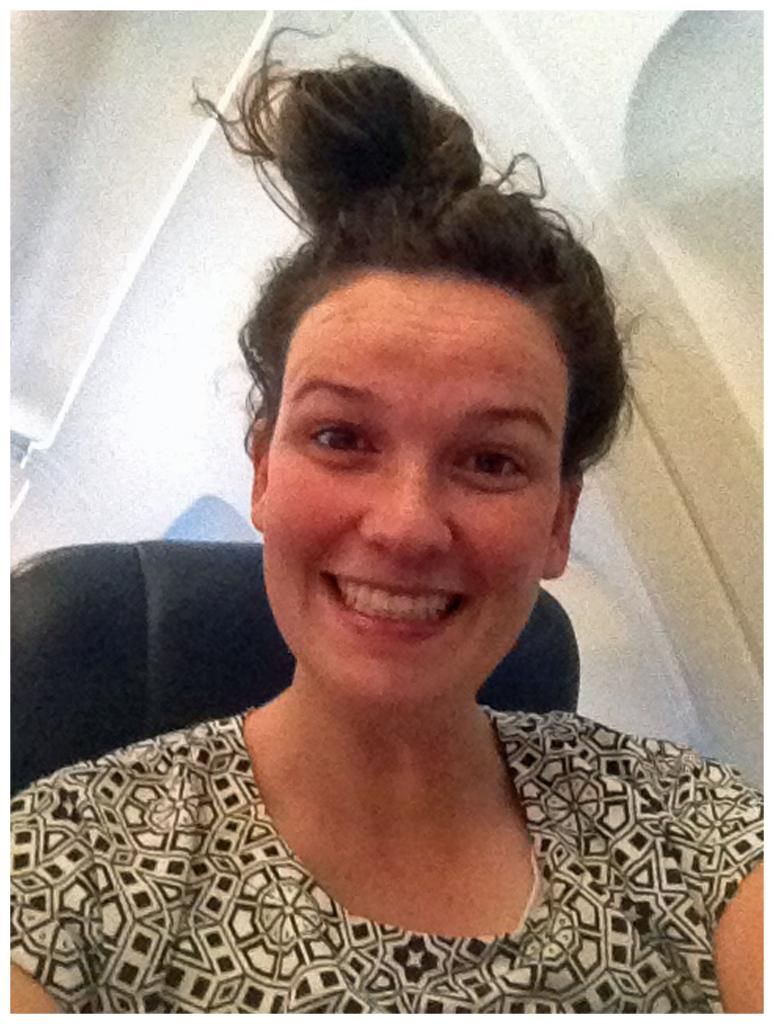 We had a layover in Philadelphia again. It was not long enough to leave the airport but it was long enough to find an Auntie Anne's and snatch up a soft pretzel. We had hit the Philly food trifecta: water ice, soft pretzels, and cheesesteaks.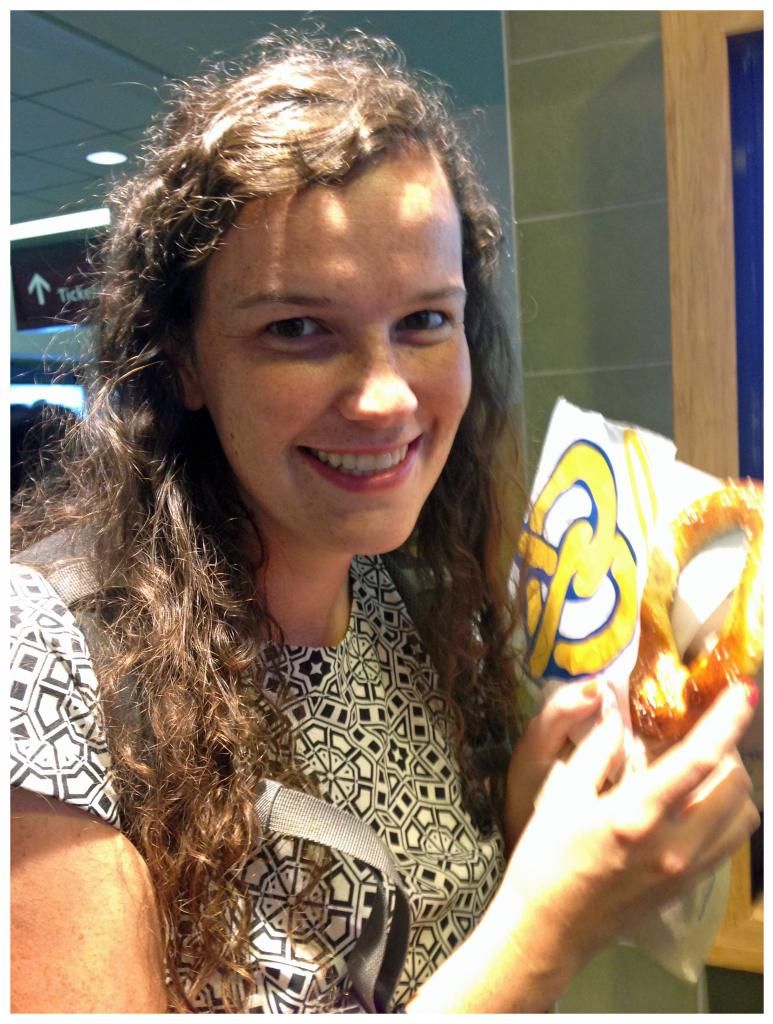 We ate dinner at Legal Sea Foods in the airport which gave me flash backs of
our trip
to Boston. It was good but we were not hungry because we had just eaten pretzels, Jamba Juice, and it was not meal time. We did have thumb wars at the table though and that was awesome.
Sam and I had decided that we needed to stay awake on the last leg to Salt Lake City. It felt like it was 5:30am to us by the time we got back to Michelle's house but it was really only 10:30pm. Everyone was awake and chatty and I was marginally incoherent. We went right to sleep.
On Sunday morning, we repacked our stuff and the boys' stuff. I went through Alex's backpack to make sure he only had his toys in there and none of his cousins'. His bag seemed a little heavy and I discovered that was because he had a pile of coins in it. And $265. We took it in to Michelle and she said, "I thought my money drawer was looking a little empty."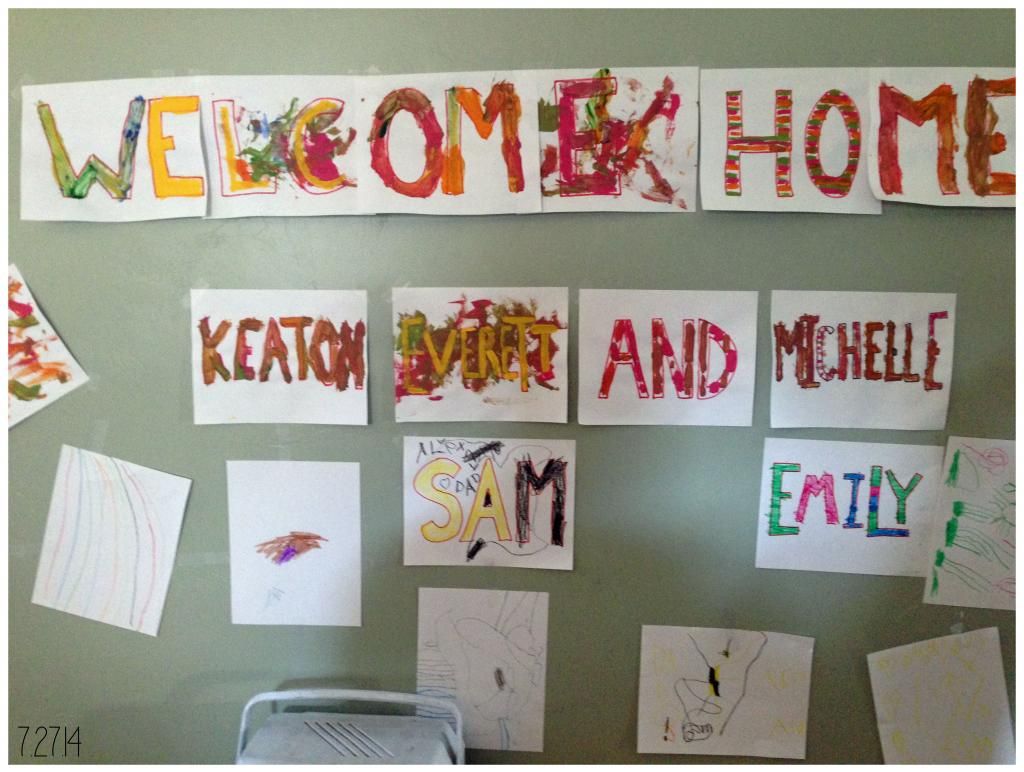 The boys put on their new shirts we had brought back for them. I used to have a shirt exactly like the one Keaton is wearing. Rachael bought one when she went to Scotland and then I bought one when I went. It was hard to resist buying another one for myself this time.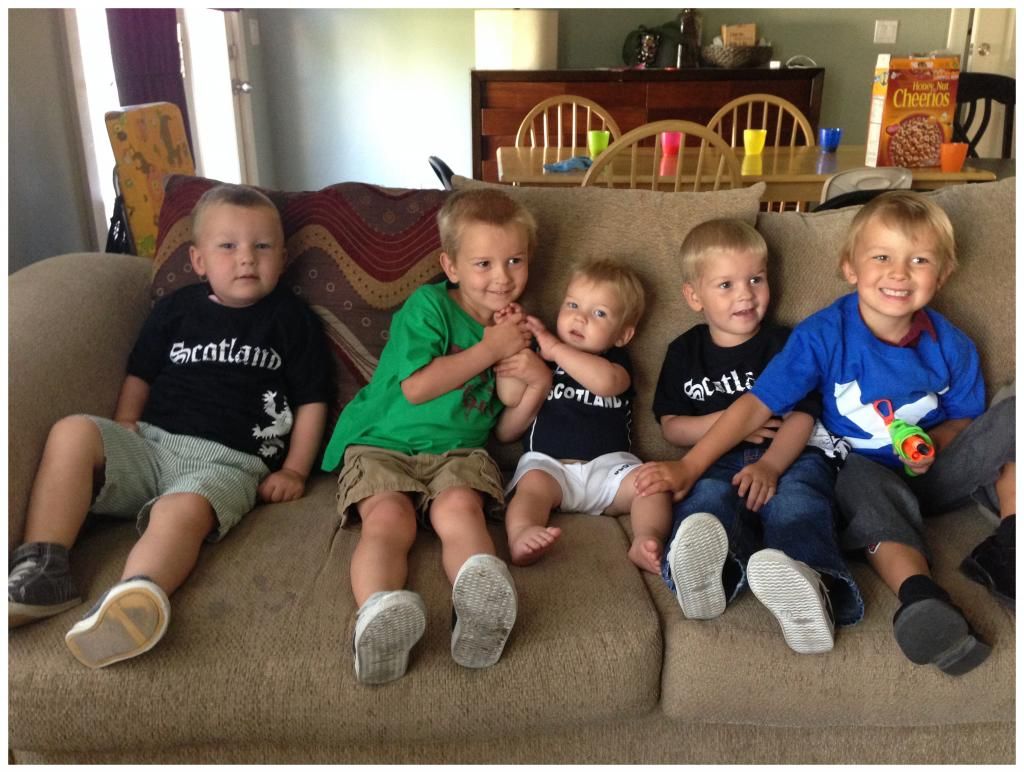 We were on the road by 9:30am. We had to drive all the way back to Williston in one day so Sam could be to work Monday morning. It made for a very long day. Alex and Edison got presents.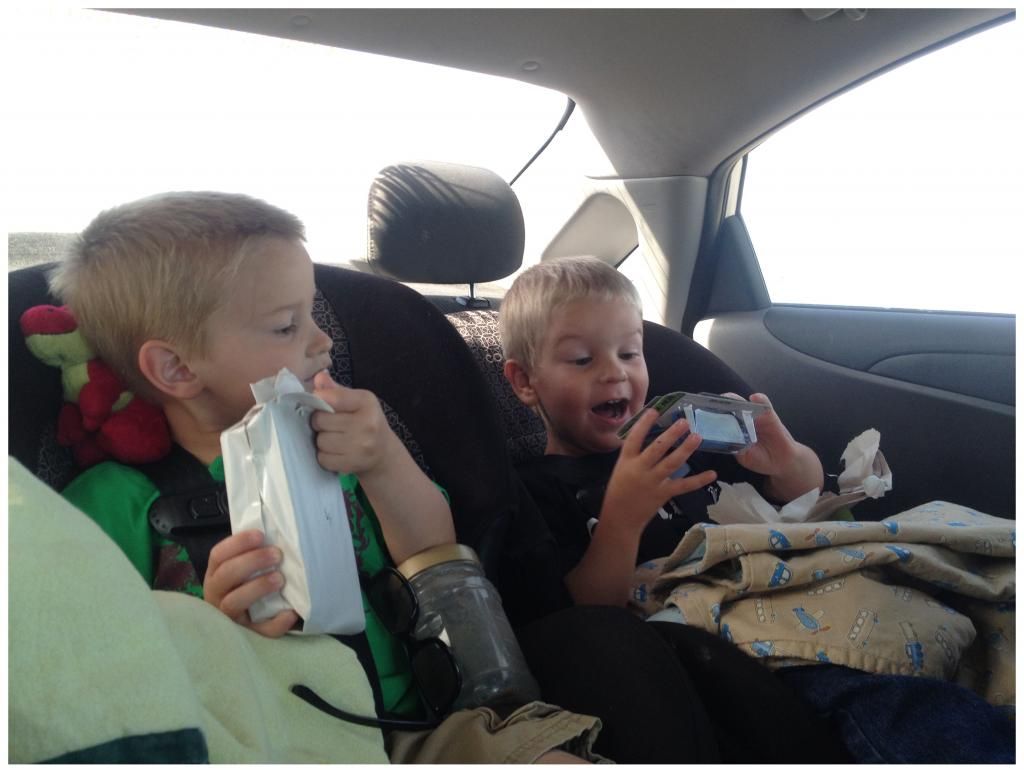 Declan got an old book.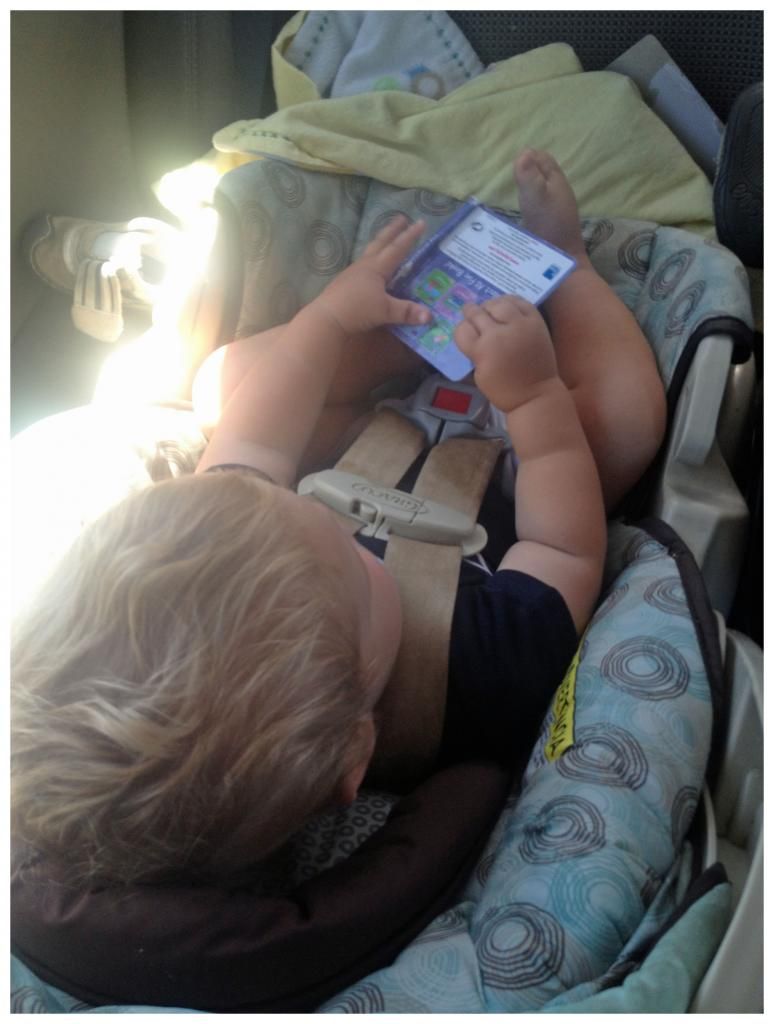 When it got dark, they unwrapped some glow sticks.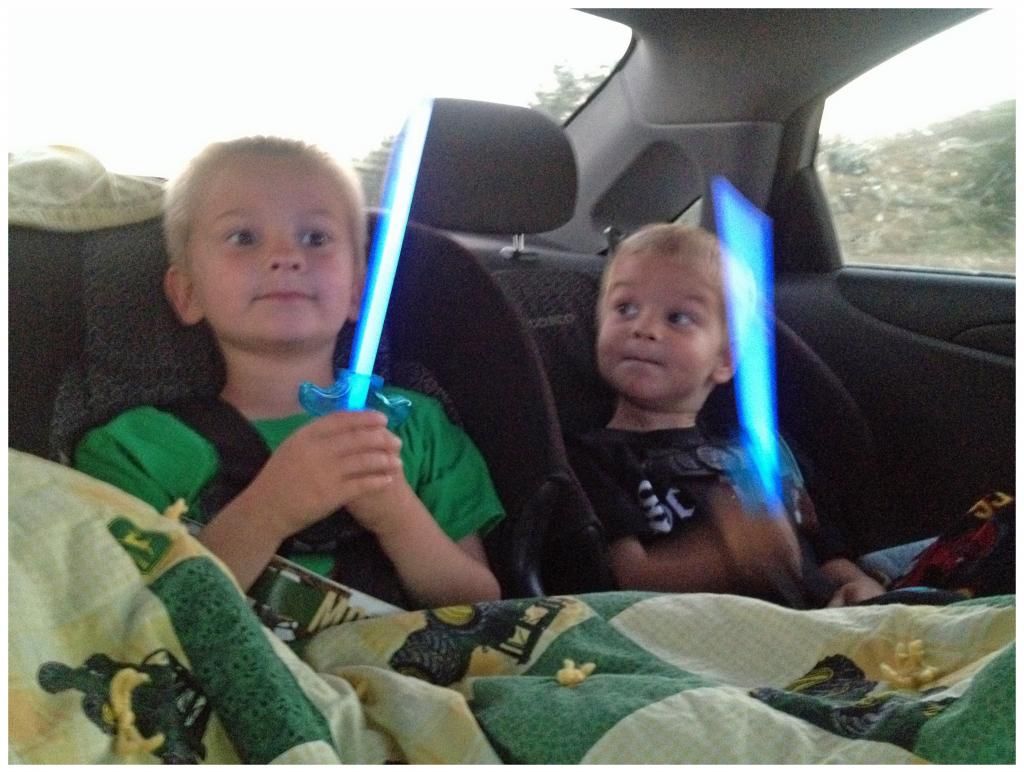 Sam: You can open a present when it gets dark if you behave.
Edison: I am being have!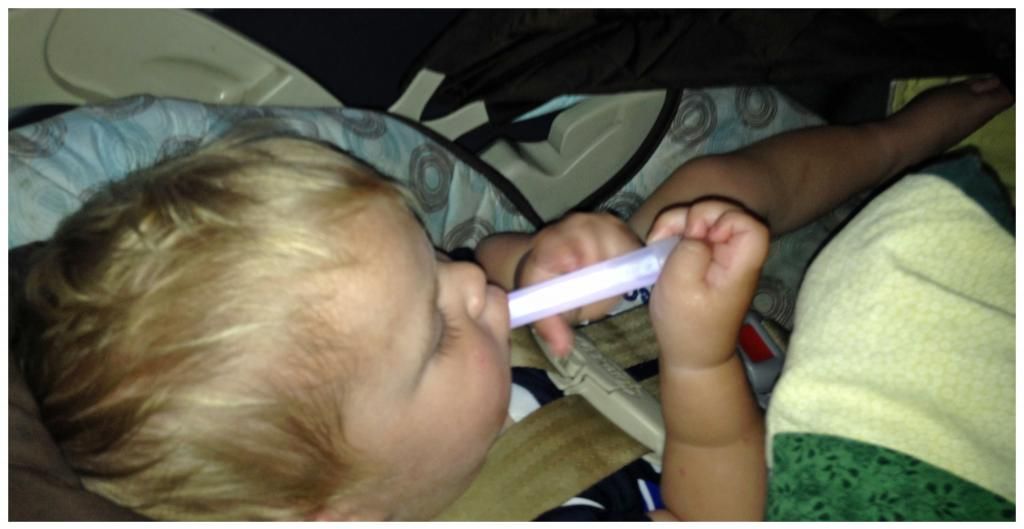 Including the flight, the total cost of our trip to Scotland was $5,055.53. Roughly $500 on food, $210 on gas, $672 on sight-seeing, $827 for accommodations, and $2841 for the flight/car. Those are painful numbers for me to think about. That's less than two months of Williston rent, right? Eesh. There was so much we could have done and seen but I think we did pretty well for ourselves in those two weeks. It was so good to get out of Williston for a while and go where no one knew anything about me except for the things I told them. It is so easy to get caught up in the mompetition and it was glorious to escape that. A lot of people asked if it was hard to come home and my answer was always, "No." We were ready to come back to the United States. The hardest transition was to get back into being a mom. I loved being able to do what I wanted to do when I wanted to do it. But I missed my boys and it was nice to get back to work. We were so blessed to go on this trip. I cannot believe all of the pieces that came together to make the trip as magical as it was. We owe a lot to my parents and sister for making this trip possible. It was a memorable vacation. As Sam wrote to his boss while requesting the time off, "A once in a lifetime opportunity."