Sam met us for lunch and then we walked over to the fire station for a tour. The boys were so excited to climb into every single fire truck and ambulance. They had a million questions at every turn and the volunteer firefighter seemed bemused.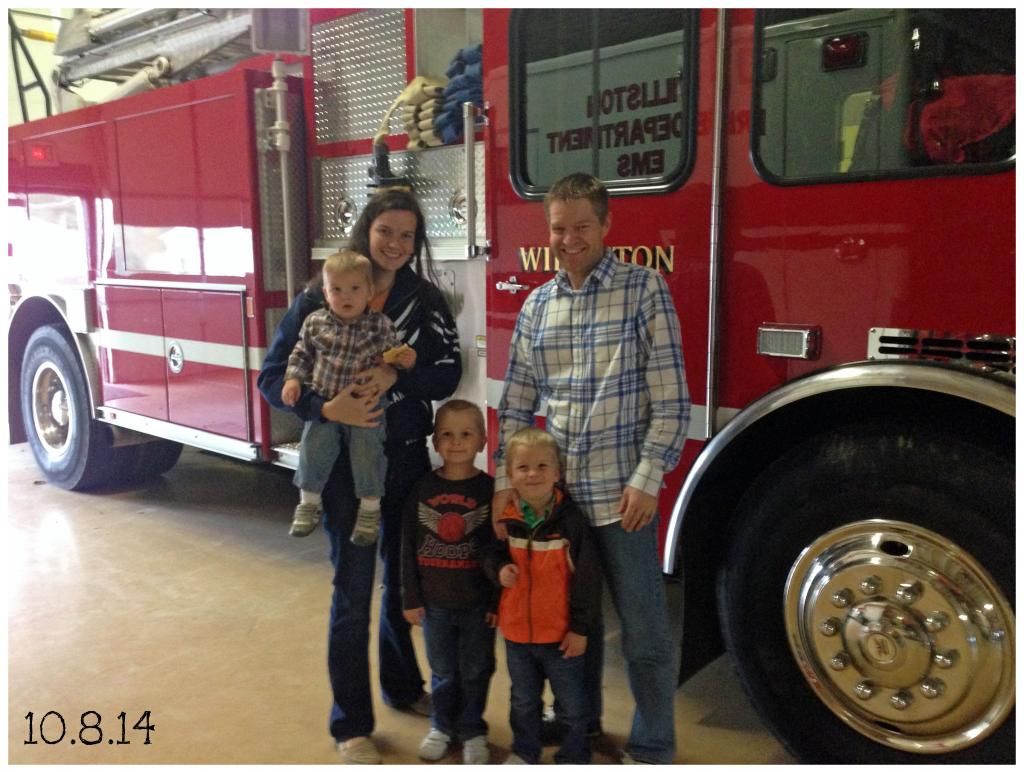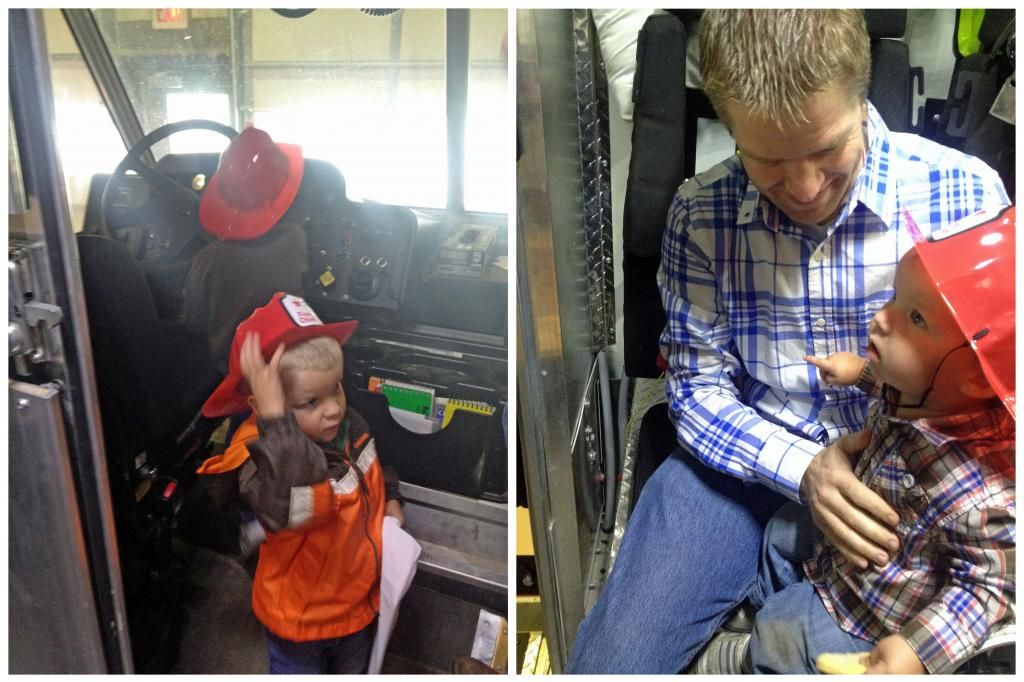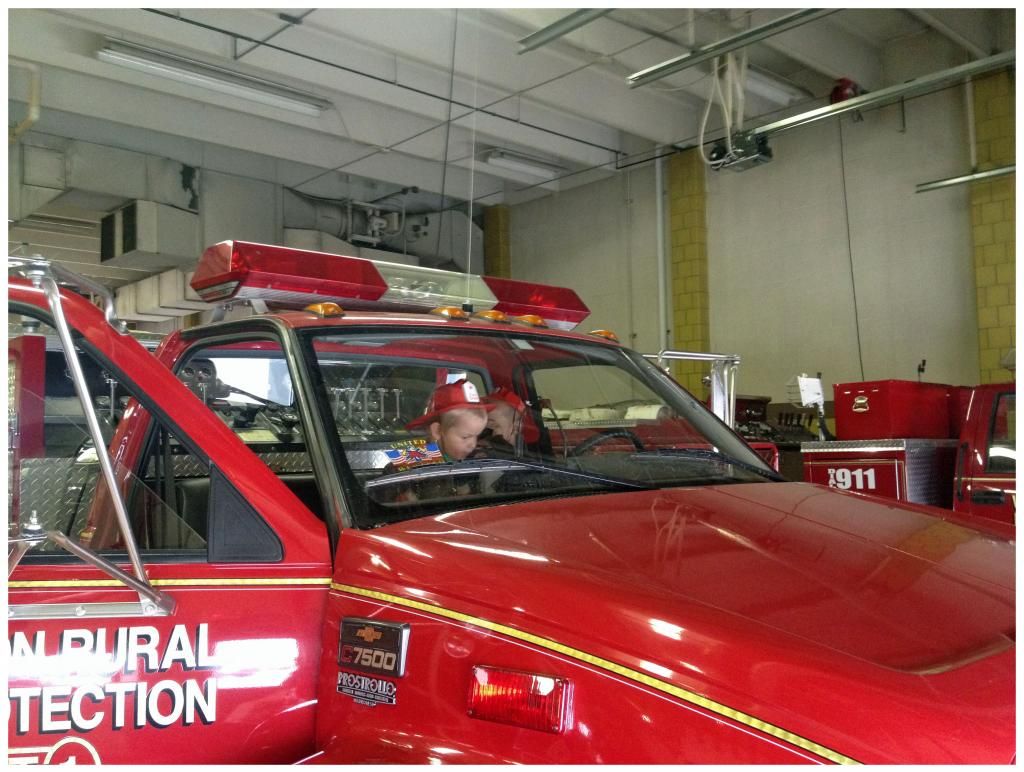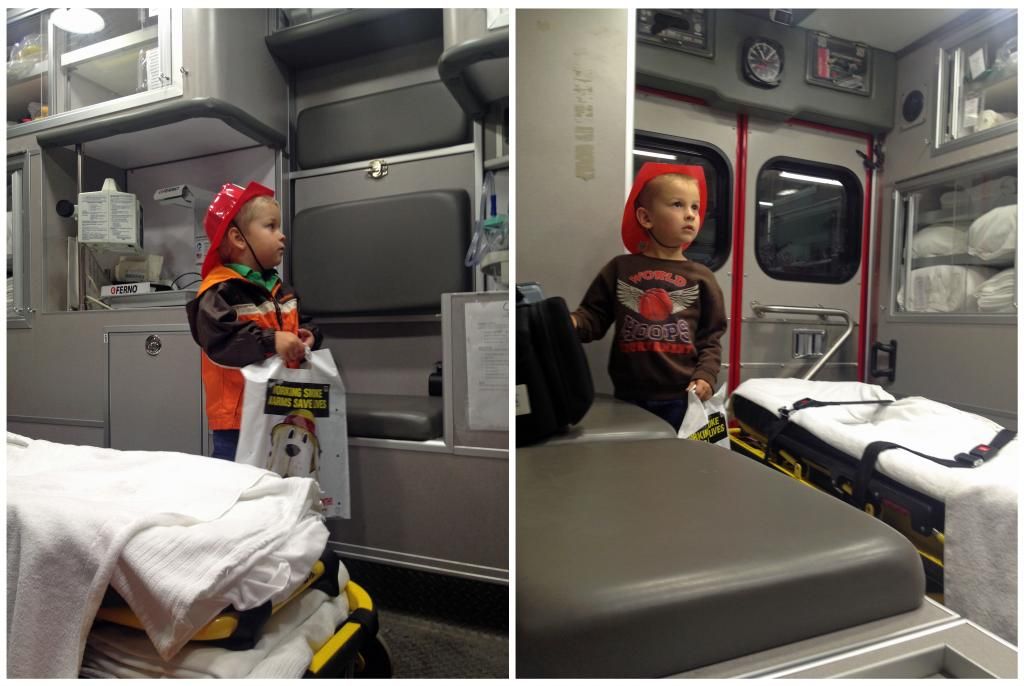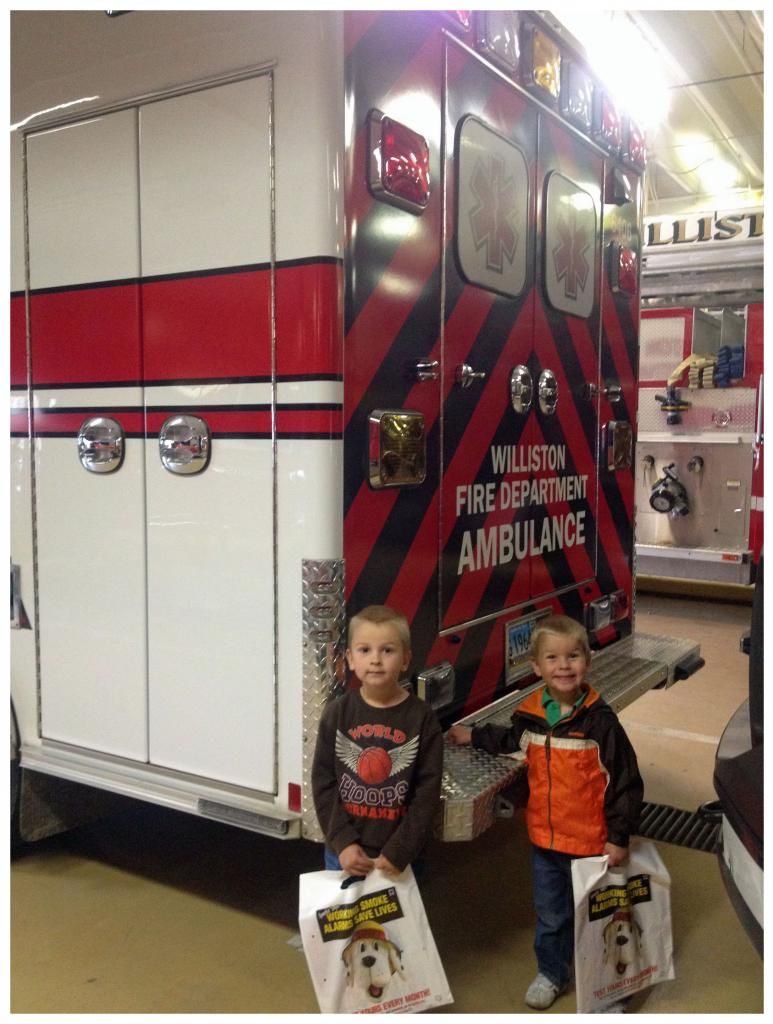 The dummy was very fascinating to the boys. Declan was banging on his chest trying to resuscitate him.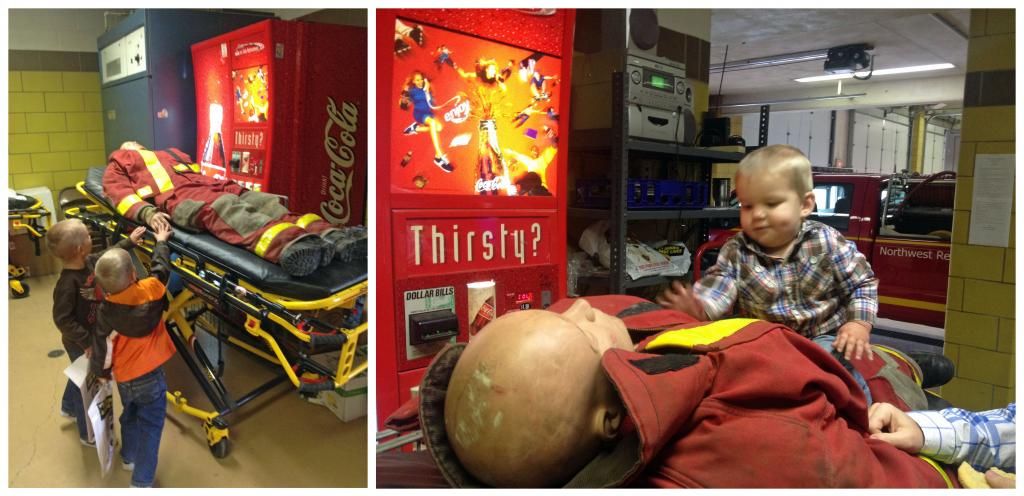 A few hours later we came back for the parade. All of the water trucks, fire trucks, and ambulances line up, turn on their sirens, and drive down the road. It was short and sweet. If eardrums can be bruised (can they?) then mine are, but it was awesome!