Birthdays are the best. I wish every day could be my birthday because I was overwhelmed by the love. It was a really nice day. My birthday started at 11pm the night before with an East Coast birthday call from Matthew and Laura.
Since it was my birthday, I picked out the boys' outfits for them. And they had to be matching. These sweaters are hand-me-downs from Ellie's boys.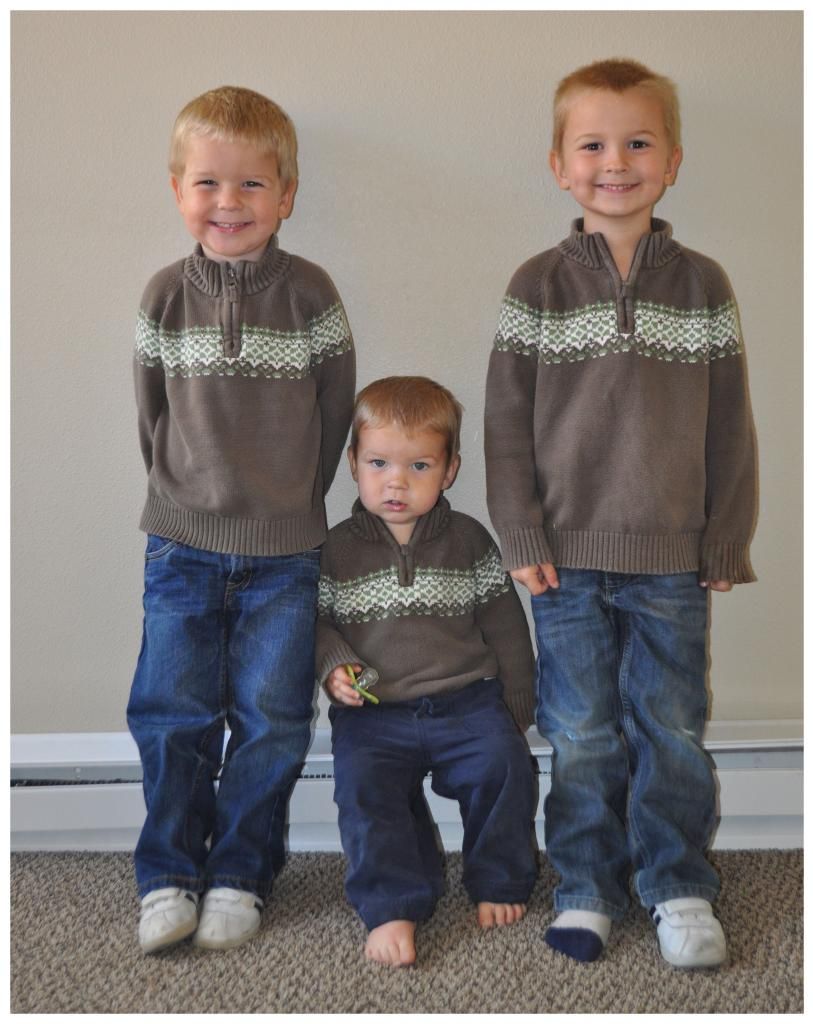 Alex drew a very nice picture for me.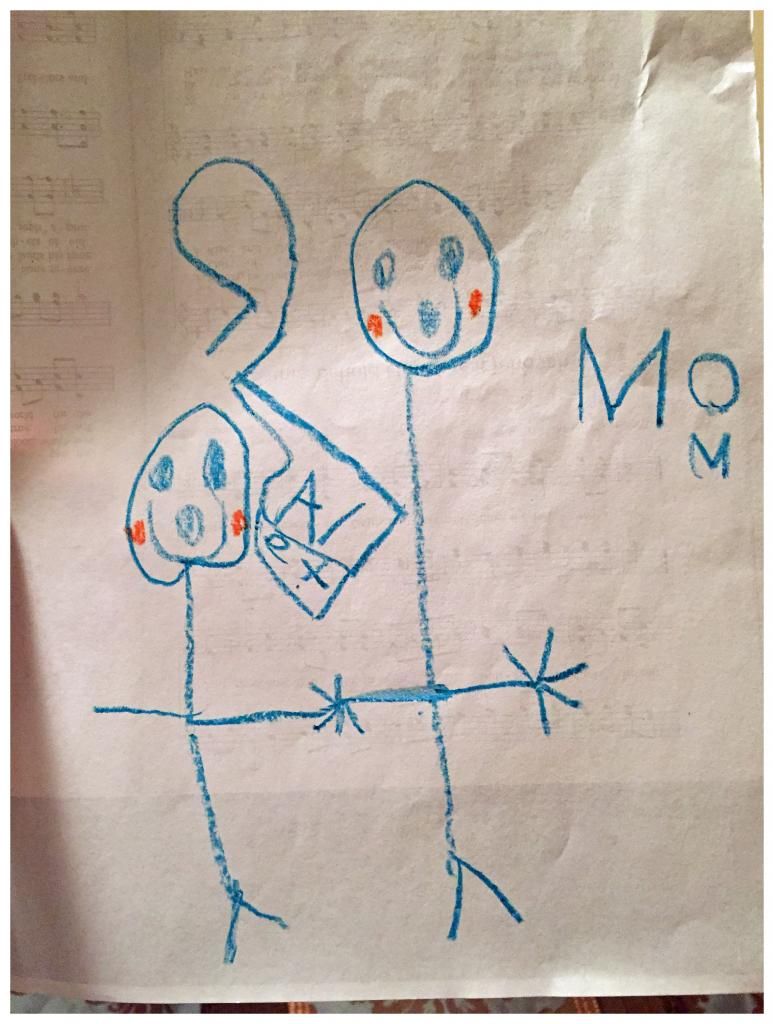 Alyssa Althoff asked me for my address but I did not connect that she would be sending me a birthday present. I was in tears as I opened it. The Willow Tree figurine is called Sunshine and Alyssa wrote me such a nice card about how I always brought sunshine into her life. It was so sweet! I miss her being right around the corner in Williston.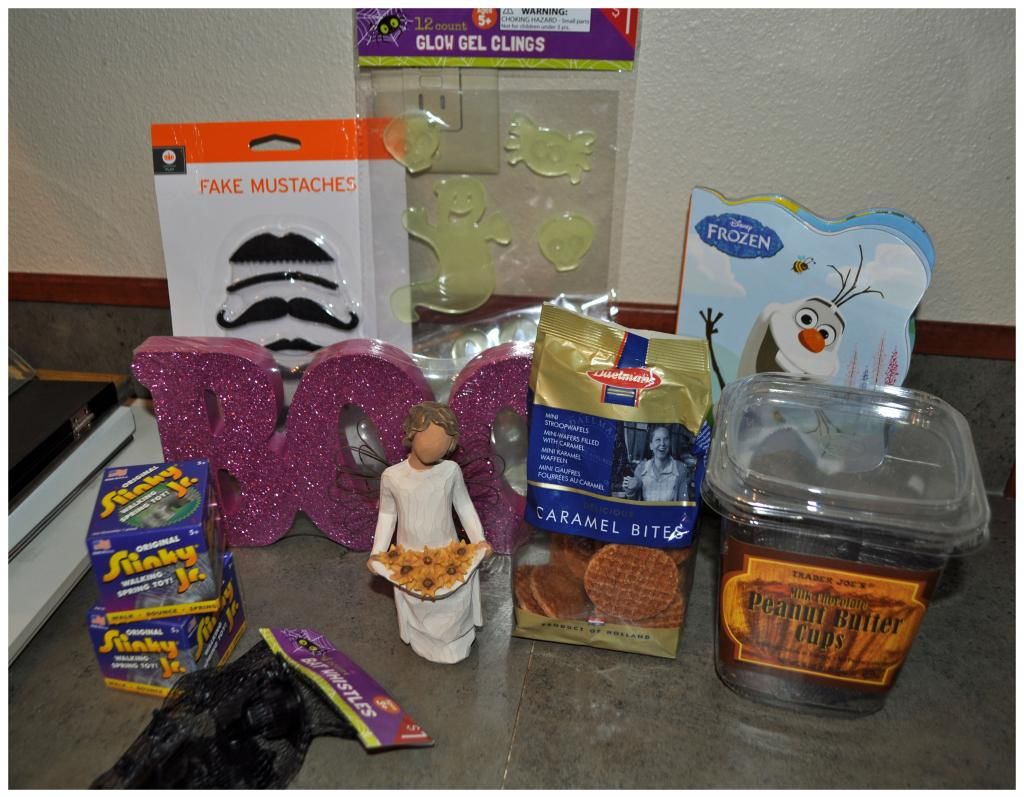 I went to the gym to workout. I needed to do some PiYo so I wouldn't get a big head from everyone saying nice things to me. I had a lot of texts after I left, including one from Flannel that made me laugh.
I went to Basil for lunch with Karen, Stephanie, and Anneliese. I should have found a babysitter because Declan was having a breakdown.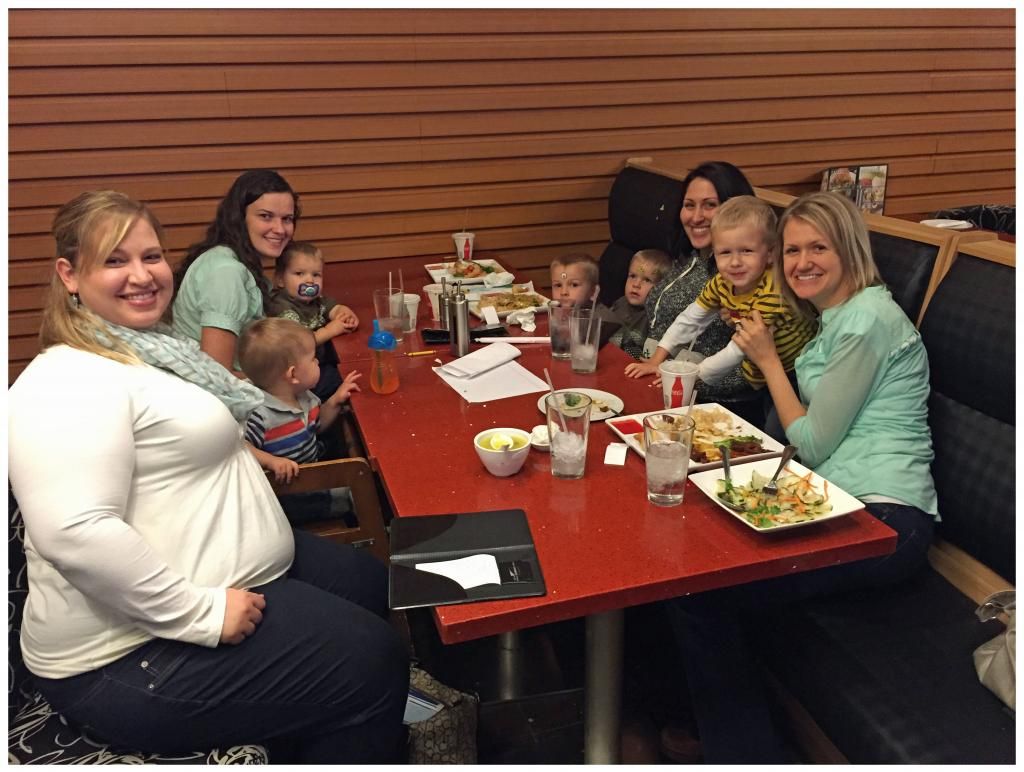 I took a five minute nap and then Olivia Hiatt brought over a pie and some of my favorite junk food. The pie was so good. I ate some before I remembered to take a picture.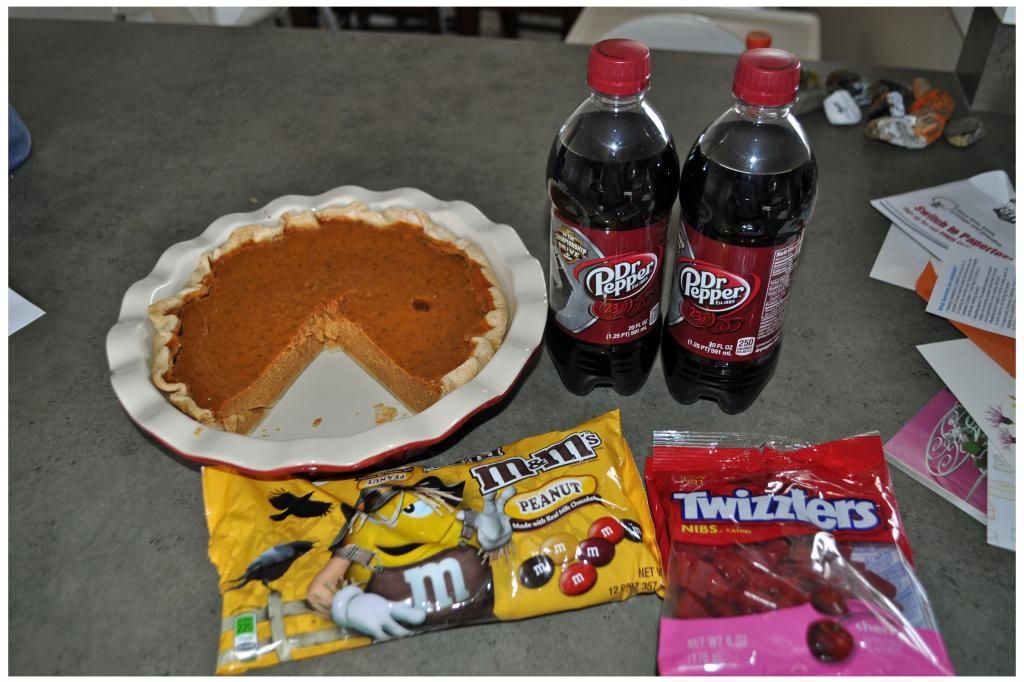 For dinner, I made pizza since it is my favorite food.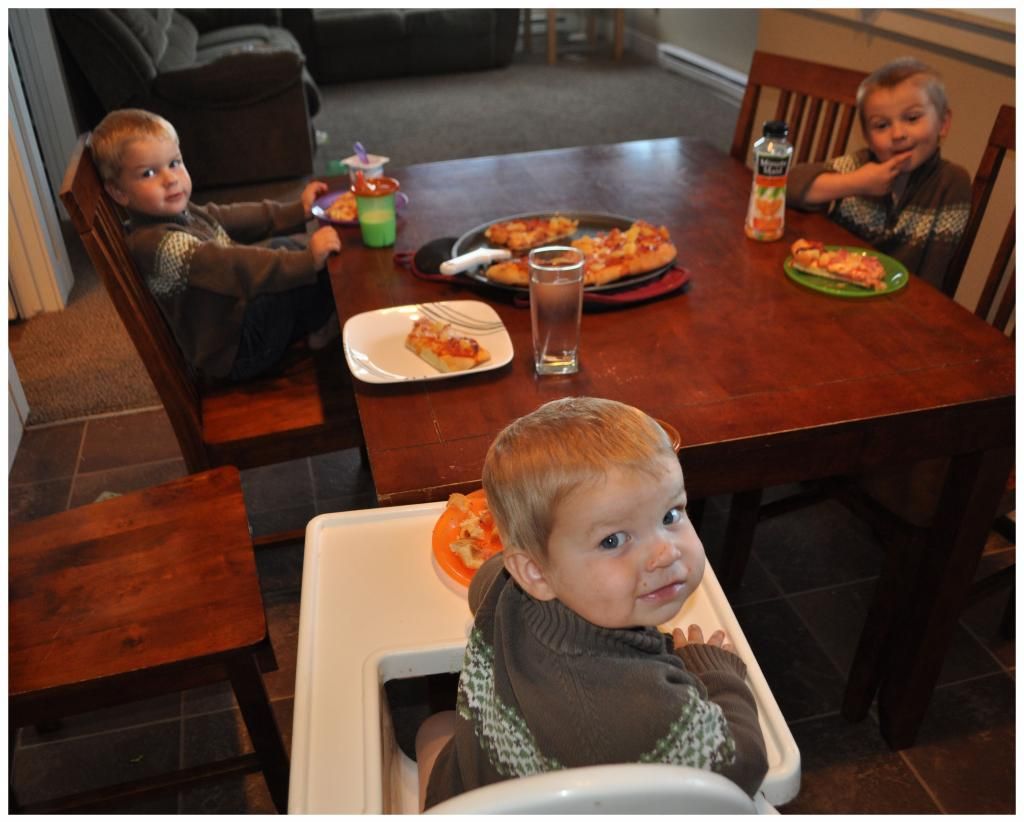 We went to Kyan Hiatt's baptism that night. It was very nice and I love taking my kids to see baptisms. That isn't too far off for Alex. After I got home and put the boys in bed, Karen came over to hang out.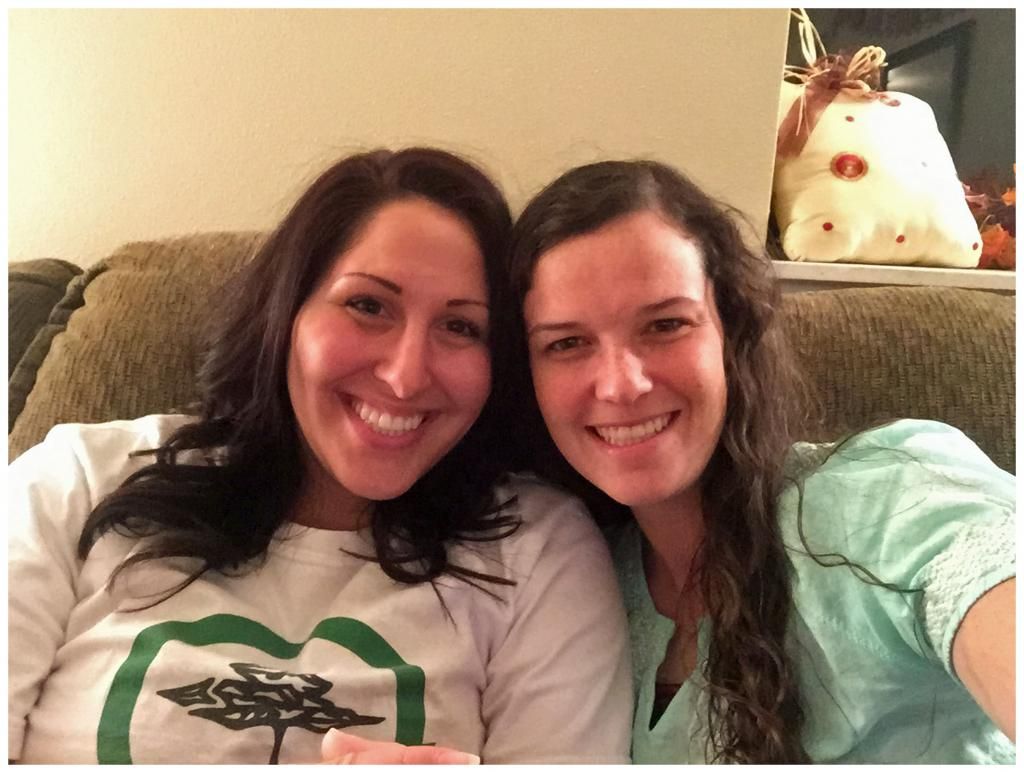 Karen stayed at our house when I went to pick up Sam from the airport and it ended up being really convenient. After Karen went home, Sam brought up this BOB Duallie Revolution stroller that I have been dreaming about for more than four years. I've put it to good use and have used it almost every day since.
The boys never call me "Emily." They sang Happy Birthday to me and I was cracking up that they said my real name. I posted it on Instagram. The day after my birthday, my cousin-in-law Sarah sent me five videos of her husband, my cousin Michael, singing or rapping the catchy tune my boys had laid down. It was so funny. He didn't know she was recording him but I thought it was funny how pervasive the "Happy birthday, dear Emily" had become.
The next day, I went to the primary program practice and the other members of the primary presidency gave me a bouquet of flowers for my birthday and also to thank me for writing the primary program. The program was a lot of work but it went amazingly well. I was so proud of all of my primary kids.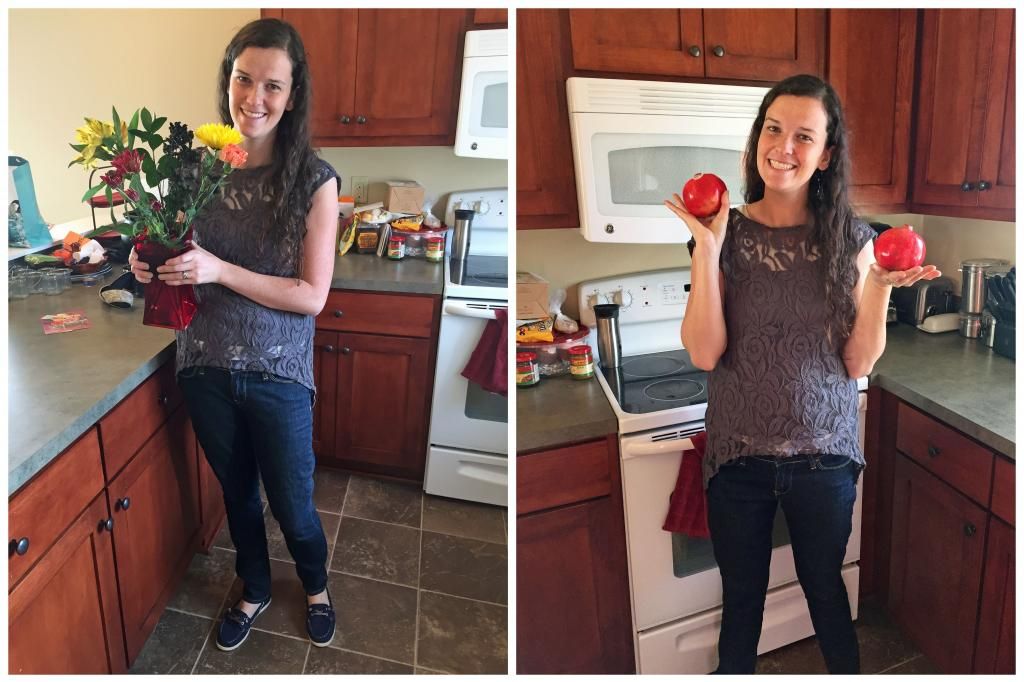 Carissa invited us over for a birthday breakfast a few days after my birthday since she was working on the actual day so she couldn't party with me. It was delicious!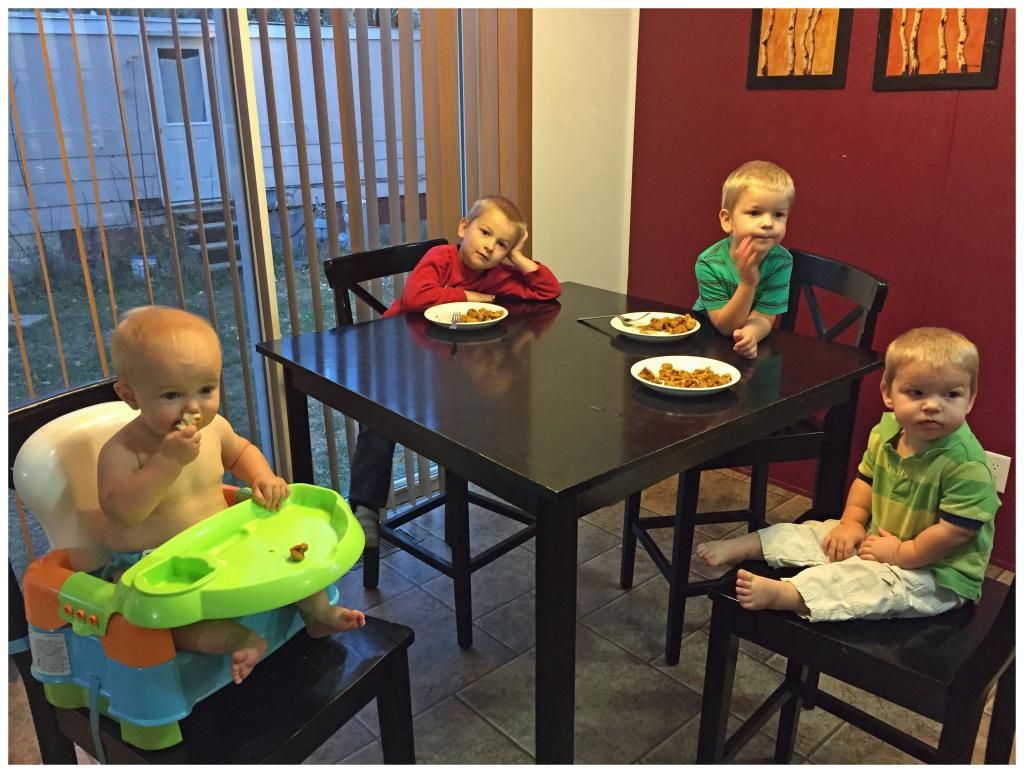 Nikki and I both had really good intentions of taking cookies/cupcakes to each other and then never delivered them. So we went out to the Courthouse Cafe together instead.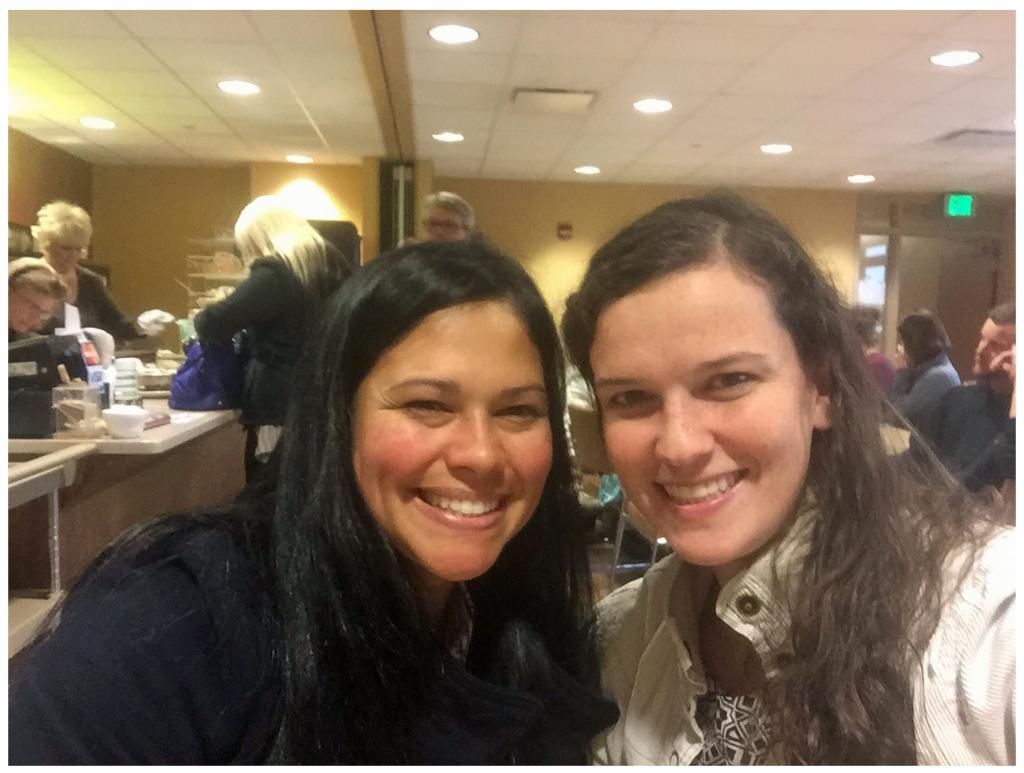 My in-laws and Emily Sarah sent me money to get a facial so I went to my friend Whitney Atwood and got an amazing facial. It was so nice and I stayed awake the whole time, for which I am very proud.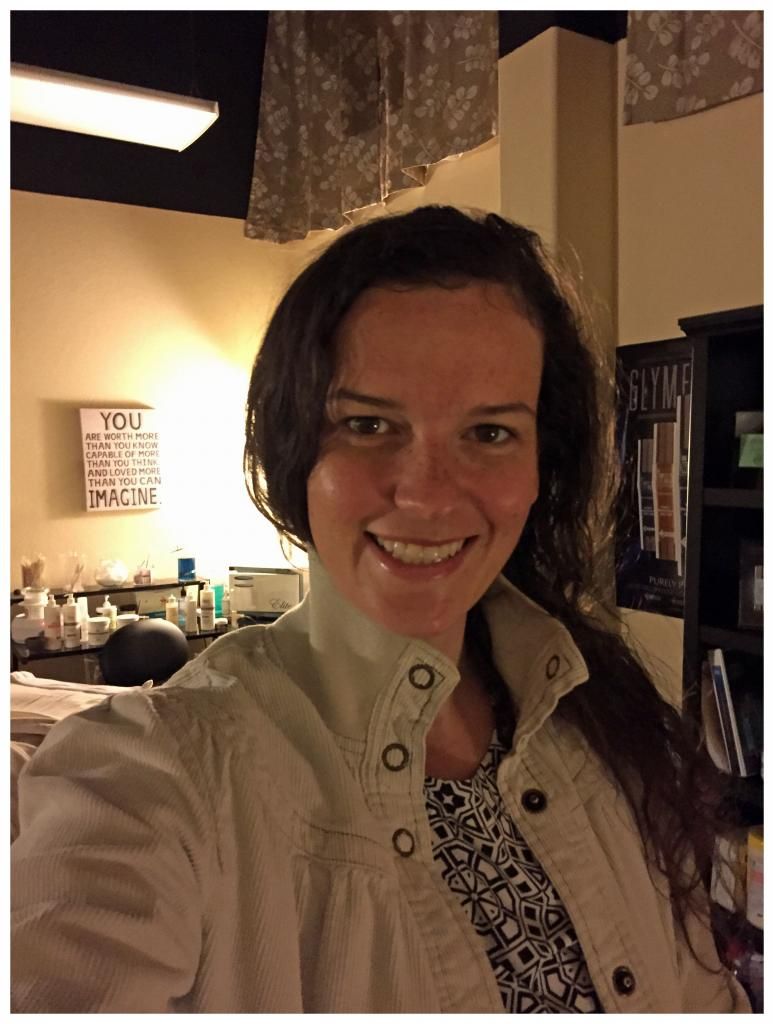 I had so many nice conversations with family and friends. The gift of time is the best gift to me and I was so happy that so many people were willing to share their time with me.