Spring Lake park offered Christmas activities several nights a week along with their light drive. I am all about fun activities like this so we went several times. I cannot understand why the entire town was not there. What were they doing that was better than this?! There were a few nights where we were one of only a few families there.

The boys were a little worried about The Abominable Snowman. Declan had to keep an eye on him at all times because he was very suspicious. But the yeti was friendly and the kids had nothing to worry about.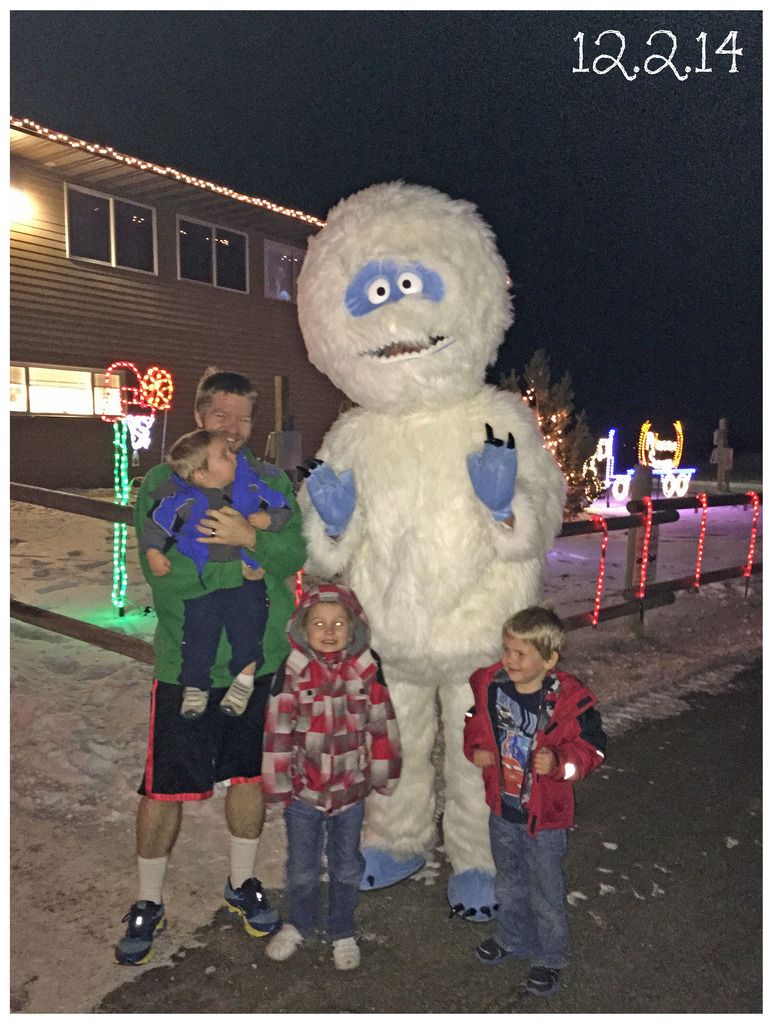 The craft that night was a thimble reindeer. But we didn't have good glue to hold the pieces together so I had to hold the flat end of a thimble onto the round side of another thimble until Elmer's glue dried. It was not working out. The boys only cared about the cookies.



We always drove really slowly on our way out of the park and I would weave side to side. Everyone thought it was hilarious. My parents used to do the same thing and I remember loving it.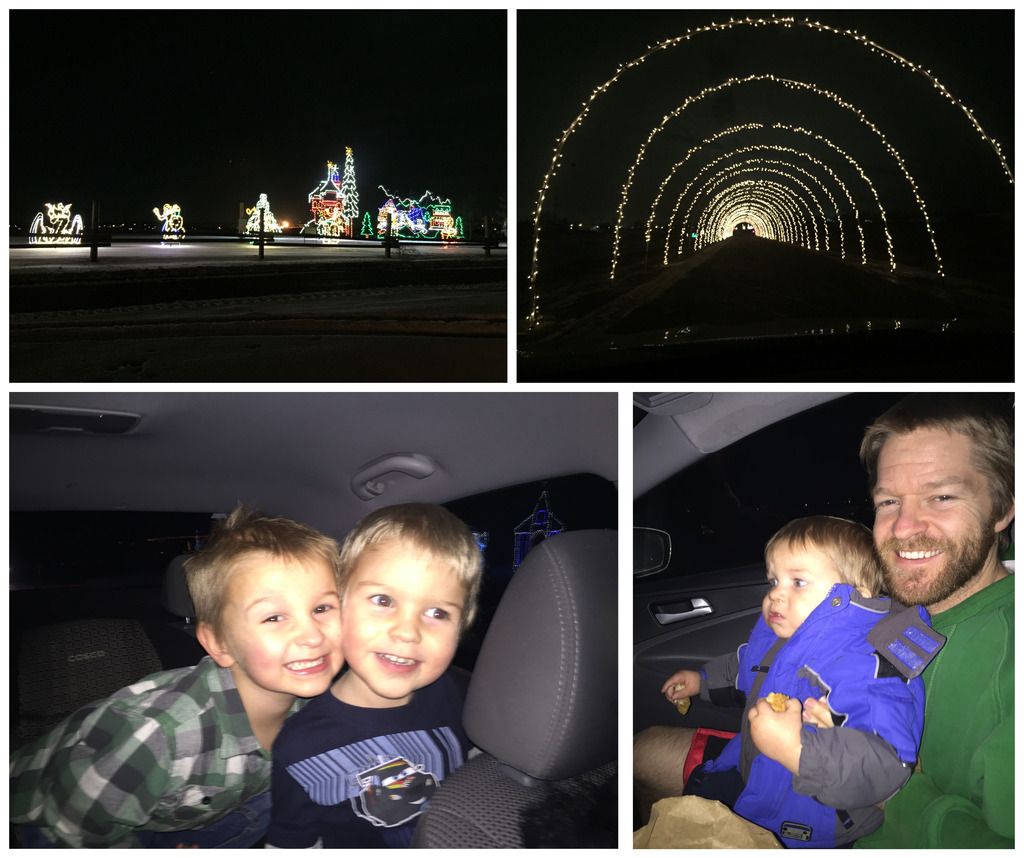 I was hoping to use this picture for our Christmas card but we are all looking different places so I decided to take the lazy route and not do Christmas cards at all.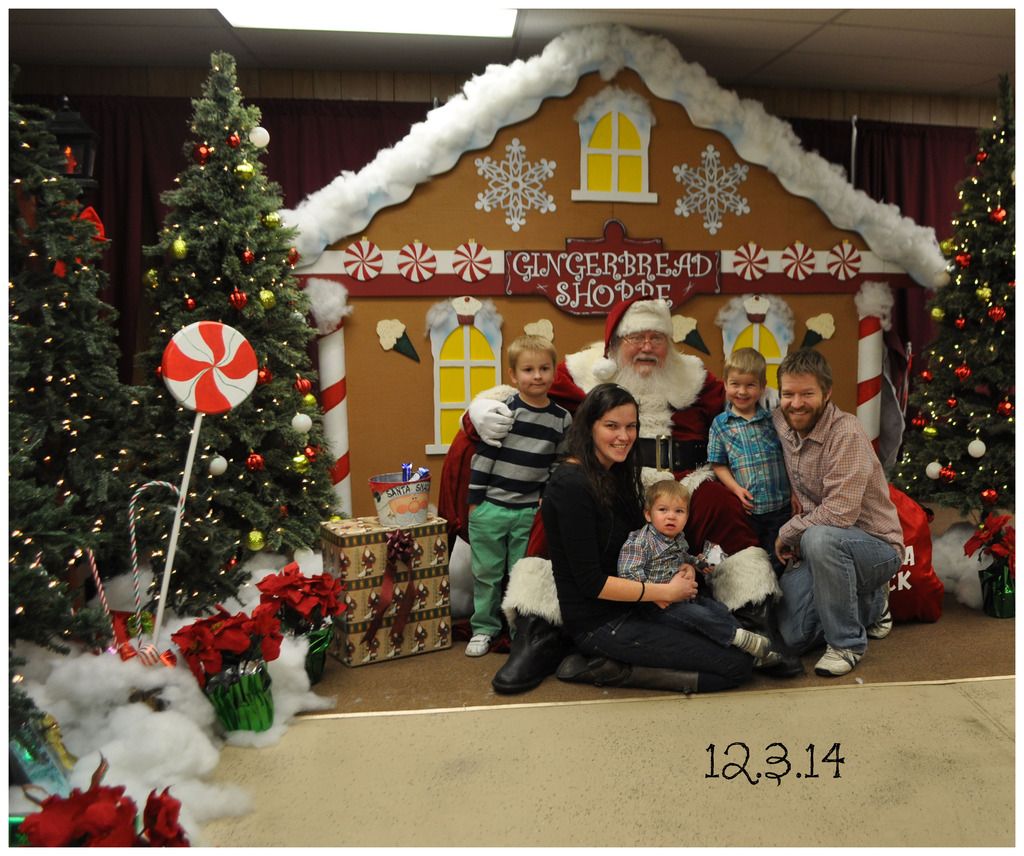 The craft was a button wreath. My OCD was out of control as the boys put the buttons on in whatever order they felt like.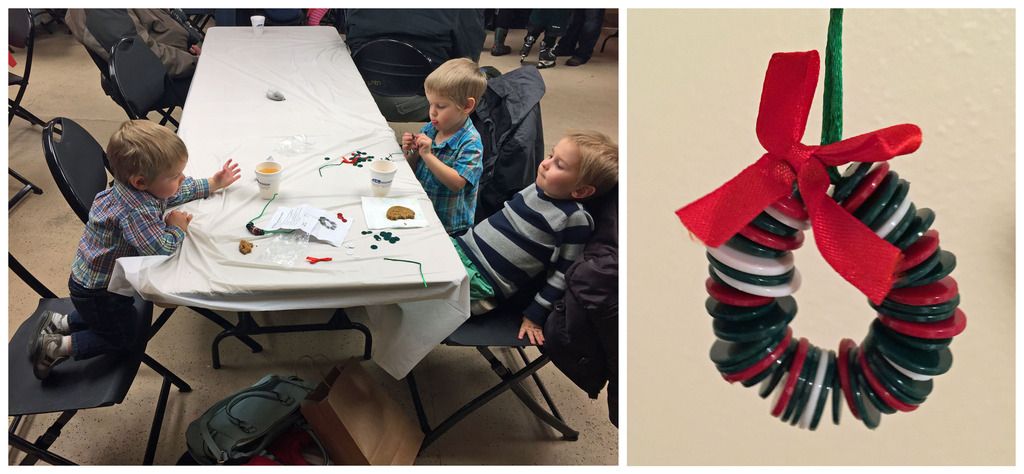 An ice sculptor was outside a few of the nights creating masterpieces that lasted for several days because the temperature never got high enough to melt them.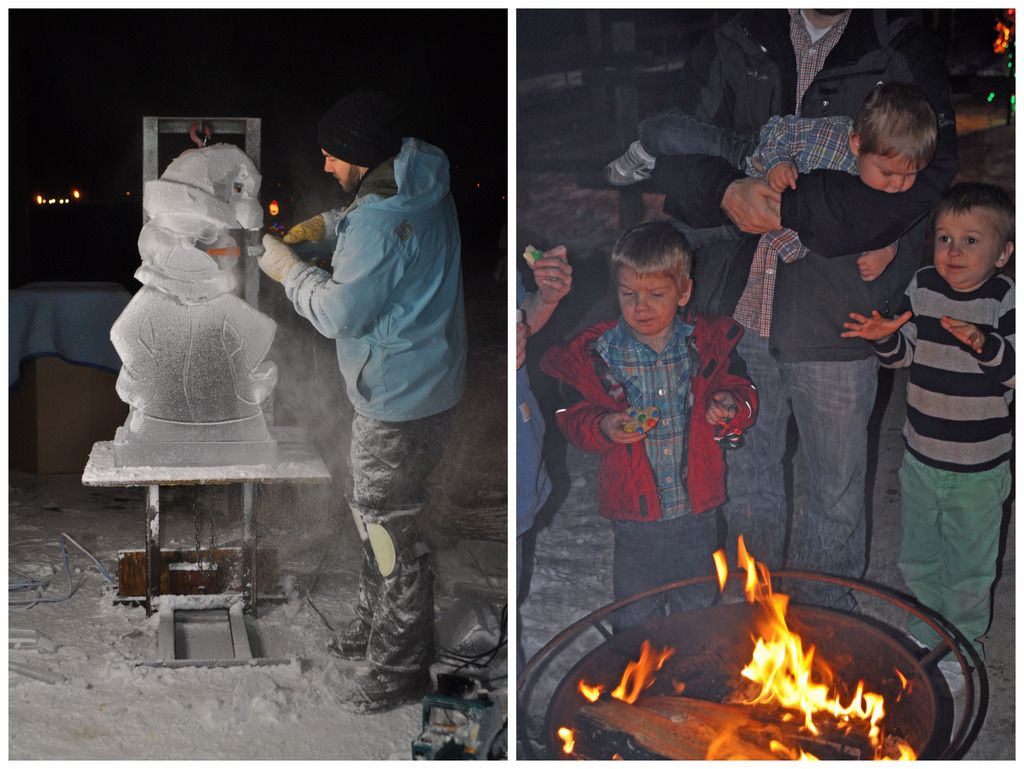 Sam and the boys went to make elf hats and have storytime with Mrs. Claus while I went to a going away party with my friends.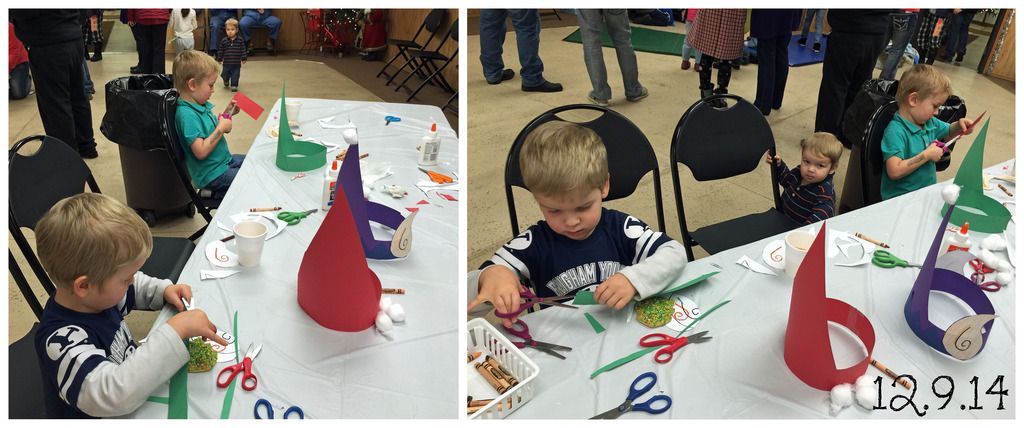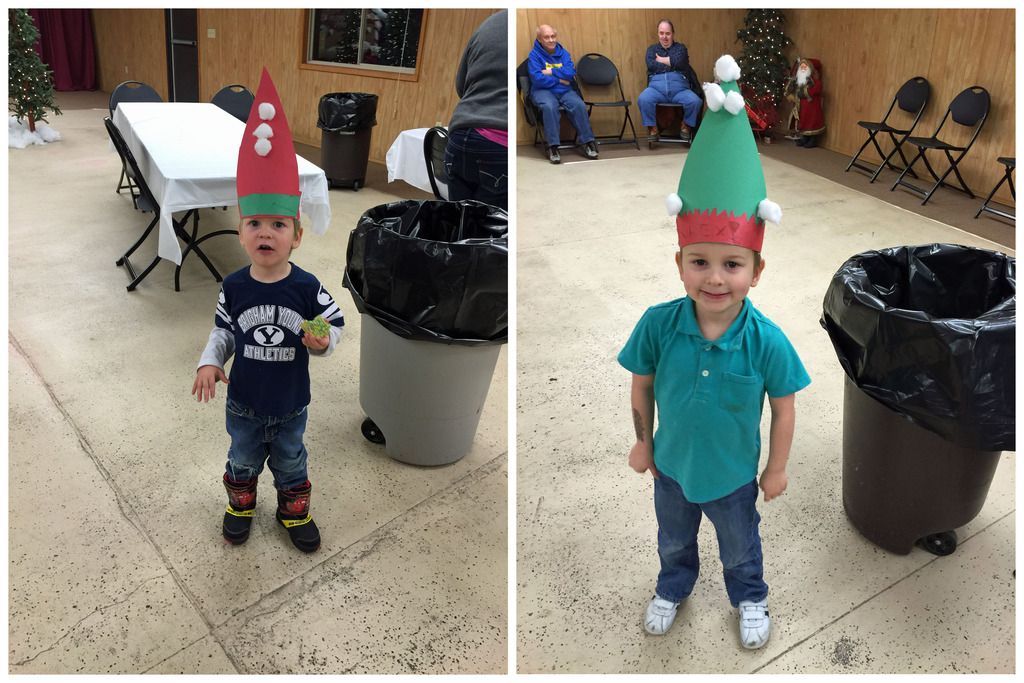 Every Monday they played family Christmas movies. We went to watch Elf but I was only able to stay for about 15 minutes and then I ditched out so I could go to a preschool parent meeting at Alex's school. It went longer than expected and I pulled back into Spring Lake Park in a hurry. I was driving too fast and the roads were slippery and windy and I almost slid into the dog park fence. That was horrible and I am glad I could stop in time. Sam and the boys were the only ones left once I arrived to pick them up.



Our last time there was going to see the Science Guy. He was doing "Winter Science" tricks and the boys, true to form, only cared about the cookies. But I thought it was awesome!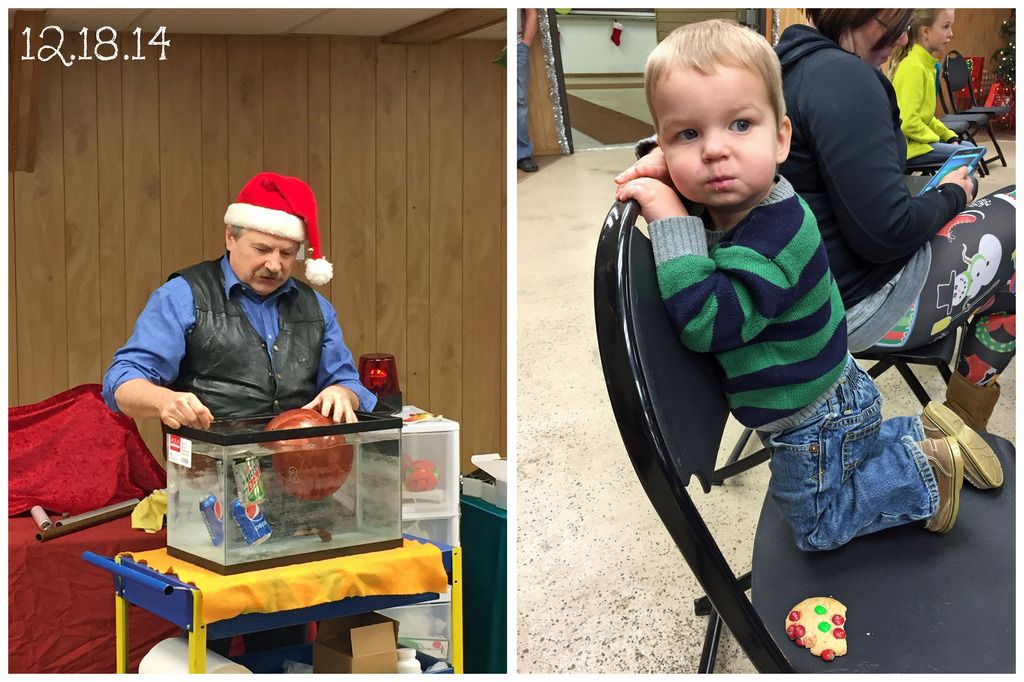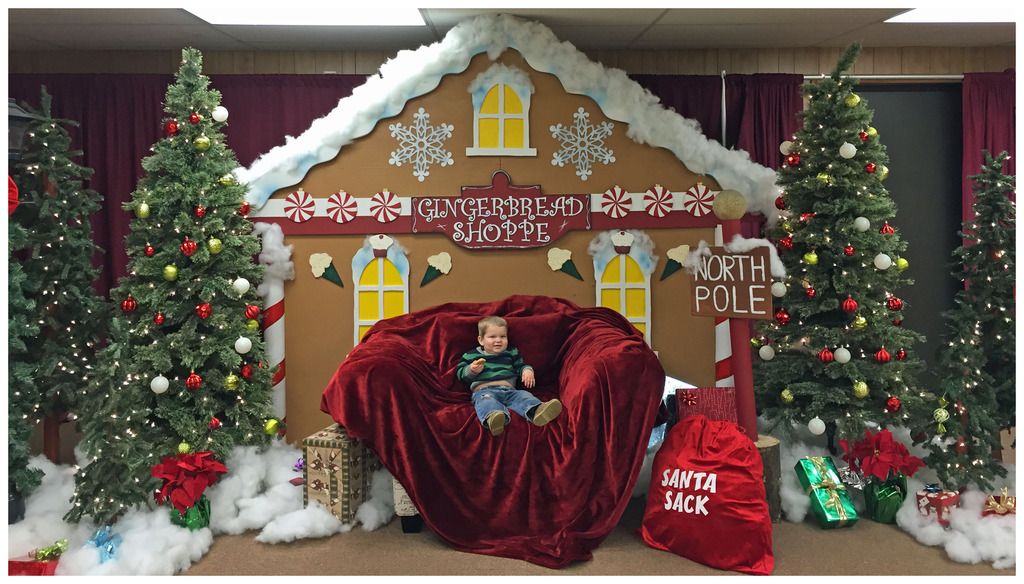 This is another great thing that a small town offers. We will miss Spring Lake Park next December.