We spent Thanksgiving in Columbus with Sam's sisters and their families. It was amazing to have a few days with Sam. Although he had lots of homework to do, it was still really nice that he was around instead of being off working somewhere else. We drove to Columbus on Tuesday (November 23rd) and drove back to Ithaca on Sunday (November 28th).
Ohio State has a tradition where students jump into Mirror Lake on campus before the Ohio State vs. Michigan game. Sam and Spencer (brother-in-law) went to watch the insanity. There were thousands of people there and it was freezing cold. There are some crazy people out there!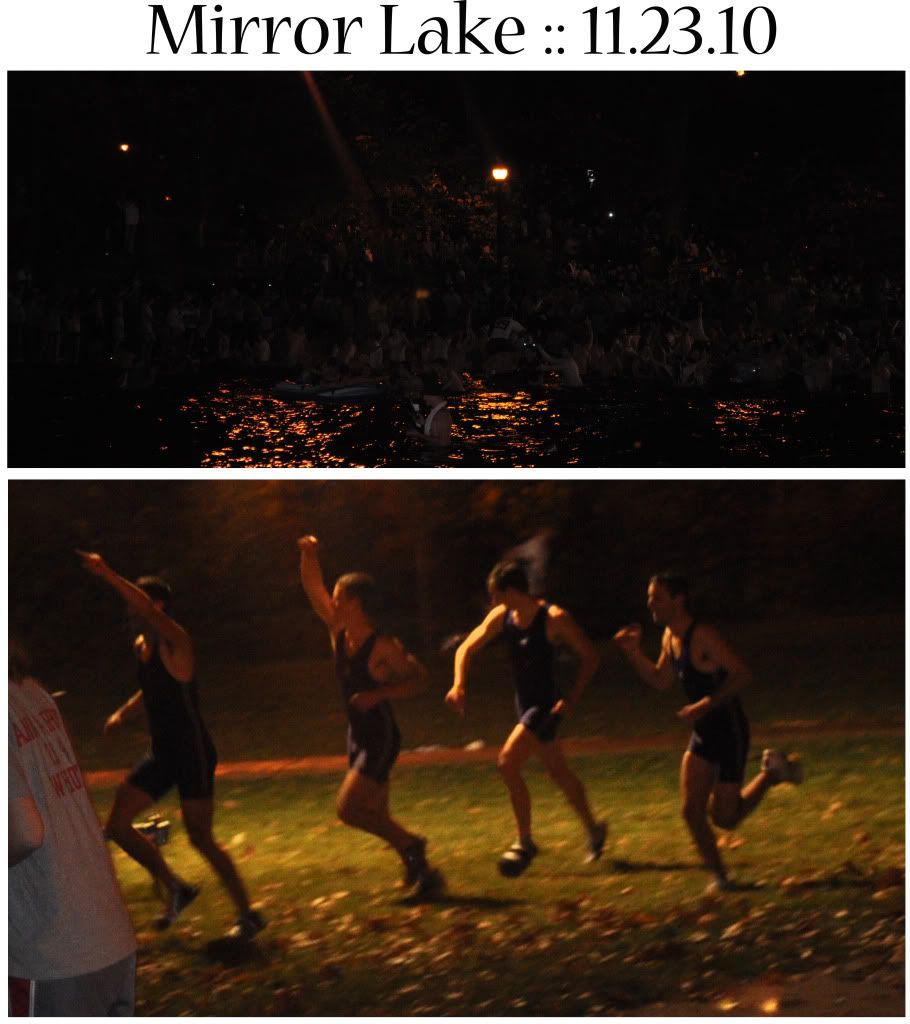 We found some pomegranates on sale for cheaper than they were in Ithaca so we bought two. They were delicious and I practically inhaled mine (and part of Sam's).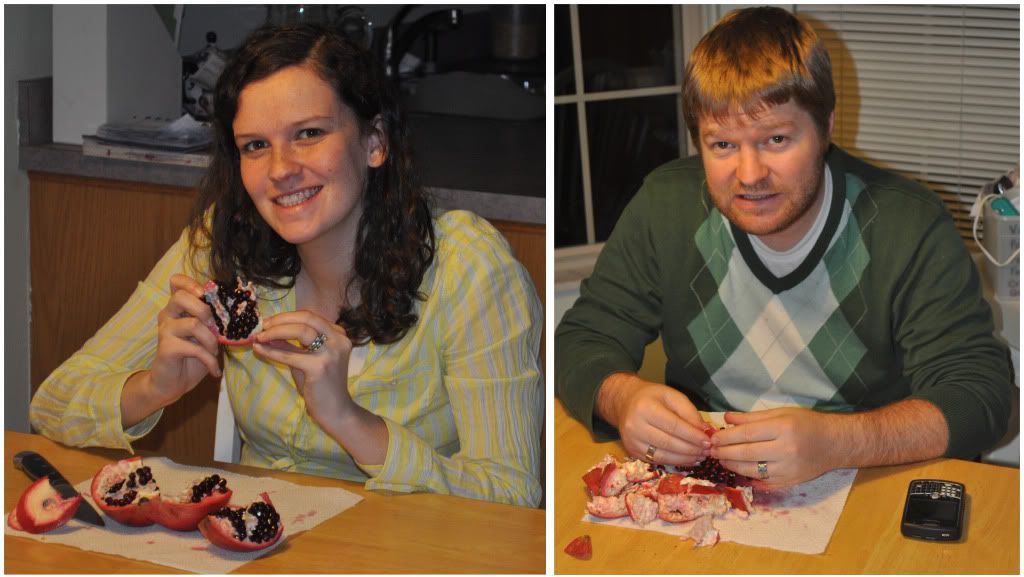 There were some problems with the kitchen sink as we were preparing Thanksgiving dinner. I thought it was a little funny since the same thing happened to our sink when the Warnicks came to visit us in Allentown.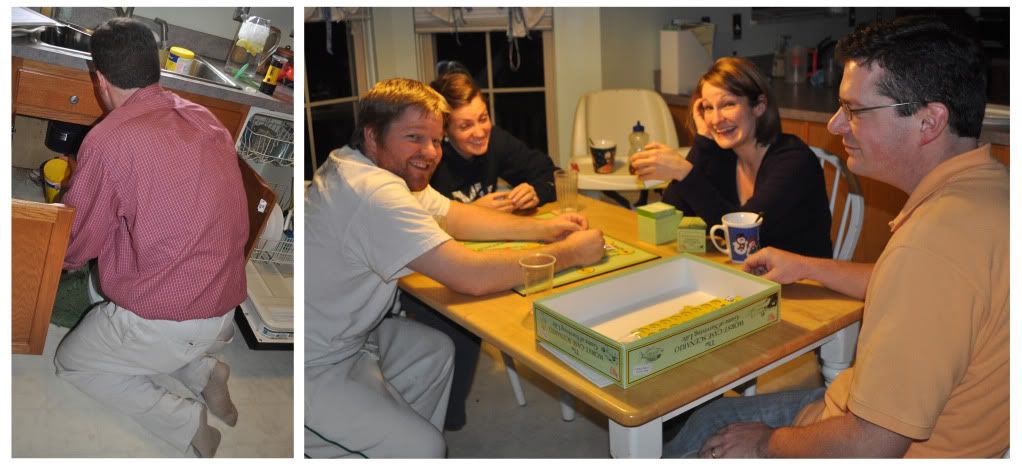 Sam got to carve part of the turkey. He had never done that before so it was a big moment for him. Ellie, Anna, and I were very matchy on Thanksgiving.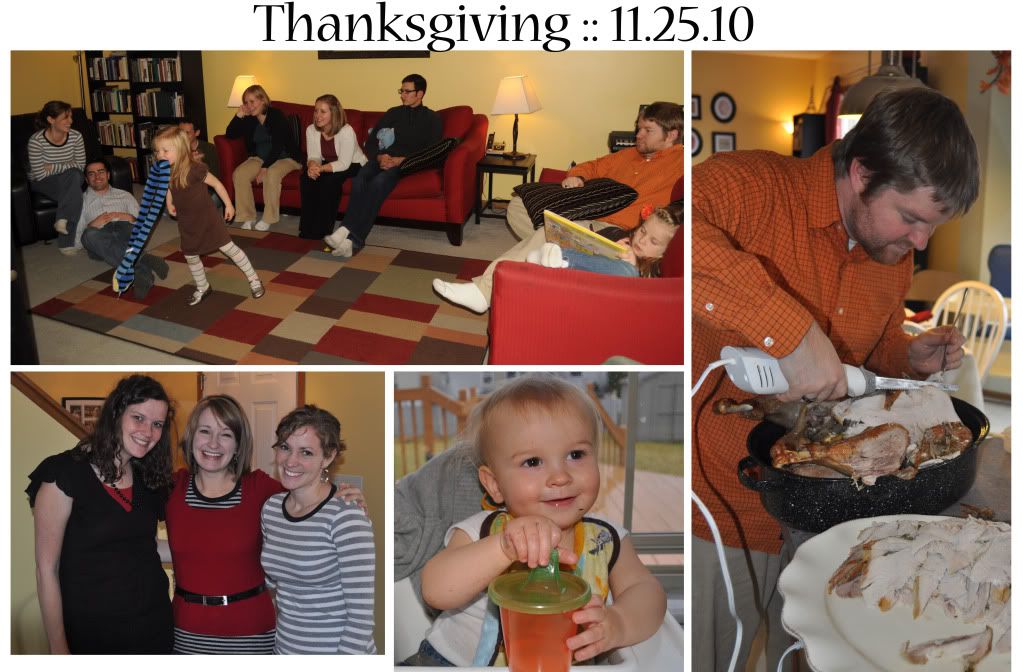 After dinner we decorated some gingerbread houses. Alex really liked eating all of the candy. The next night, the adults decorated their own gingerbread houses after the kids went to bed.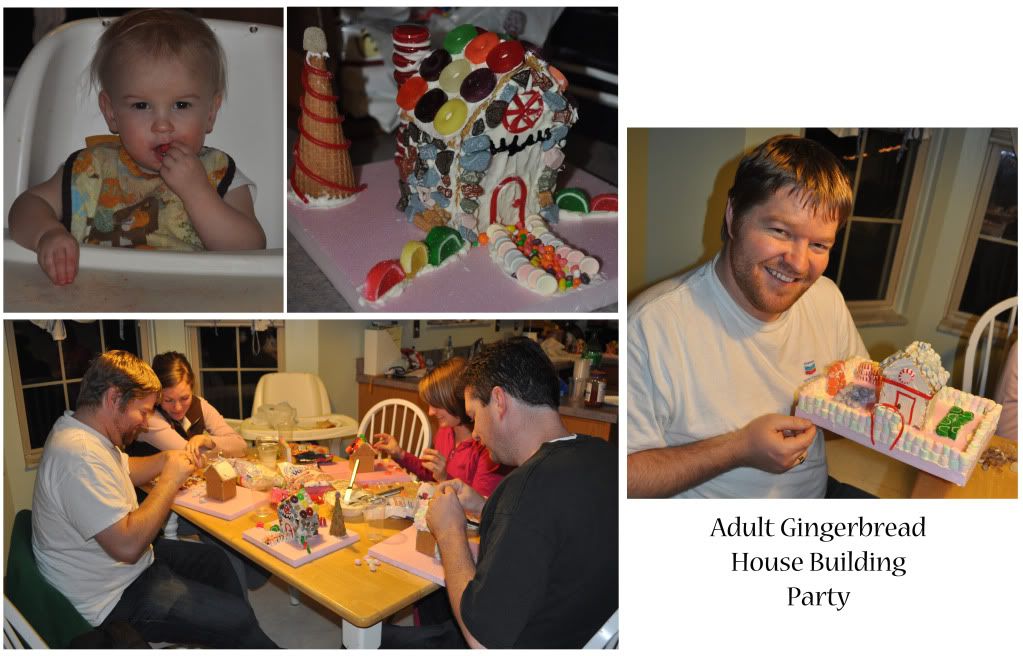 The day after Thanksgiving we went to the US Air Force Museum in Dayton, Ohio. It was really cool. Alex loves pointing and chasing airplanes in the sky but we do not think he realized that they were also the planes he loves so much.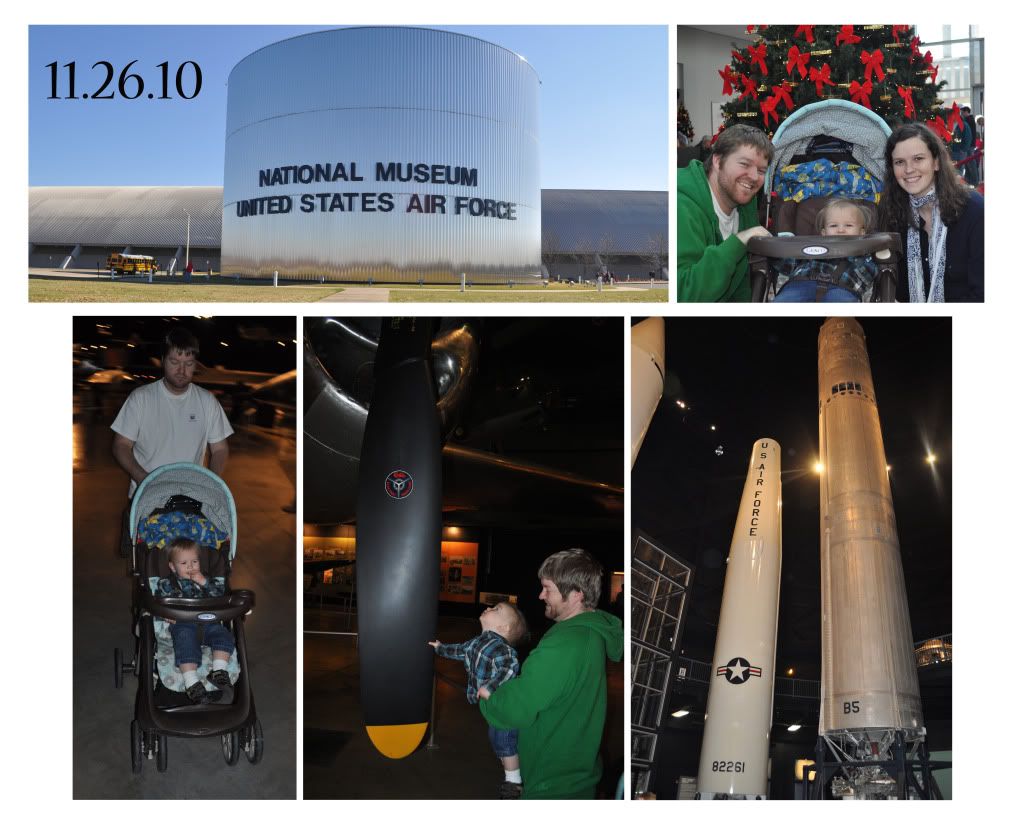 On Saturday (November 27th) we went to a play area in the mall and the kids got to run around for a little bit. It was perfect to play inside since it was too cold outside. Alex loved playing on this skunk.